The LUMIX GH5S is the first Panasonic camera to achieve approval from the EBU for HD content acquisition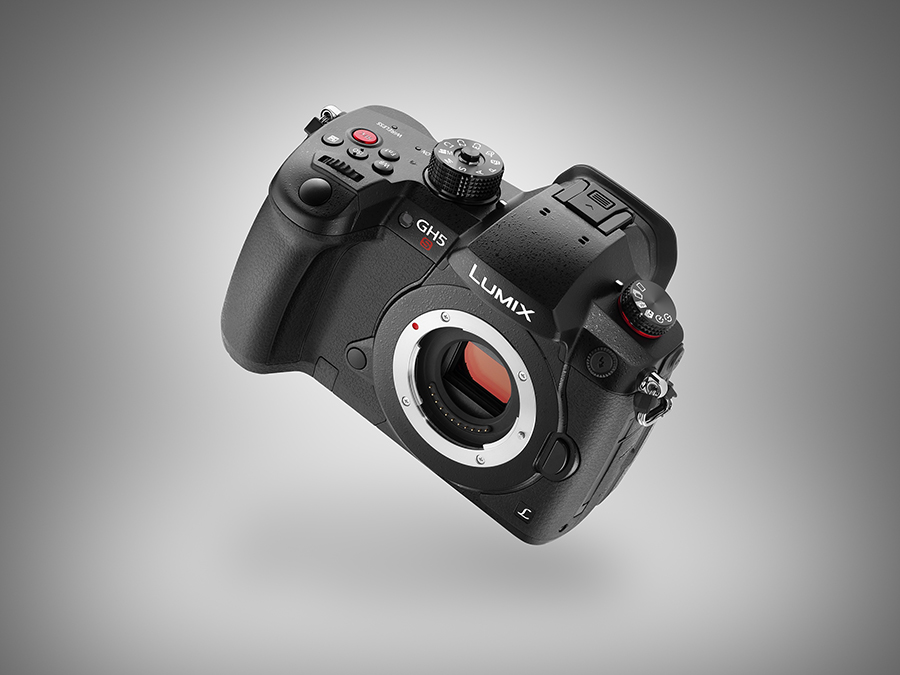 Panasonic's flagship CSC, the LUMIX GH5S.
The European Broadcast Union [EBU] has approved Panasonic's flagship compact mirrorless camera, the LUMIX GH5S, for HD acquisition for broadcast. But what does this accolade mean exactly?
In essence, the EBU uses a tiring system to independently test devices for various types of content acquisition for broadcast. Now, the reports that the EBU publishes are in no way the be-all and end-all, when it comes to what cameras you can and can't use for broadcast. Ultimately, it's going to come down to each individual broadcaster. But, achieving broadcast approval does carry weight across the industry, and influences how broadcasters and organisations perceive a specific camera.
The LUMIX GH5S is the first compact mirrorless camera to achieve this accolade, so it's quite a big deal.
To qualify, testing must be done inline with EBU R.118, which outlines certain benchmarks of quality that a camera must meet regarding resolution, sensitivity, noise, spatial aliasing, exposure range and codec/recording formats. So, how did the GH5S fare? You can see the notes in the EBU Tech3335 report (below)…
'The camera performed rather well under test. Tests were made according to EBU Tech.3335, and the results establish that the camera belongs in HD Tier 1 and could arguably belong in UHD Tier 2.
'Resolution at HD is very good, with very little spatial aliasing. At UHD (and therefore at 4K as well) resolution is good but not as good as at HD, and there is inevitable coloured aliasing horizontally and vertically, and diagonal luminance aliasing, but neither is at a high level. This confirms that there is a good optical low-pass filter in the camera, and that the down-scaling to 1920x1080 HD is done with a good algorithm.
'The dynamic range is about 14.6 stops in HLG, a creditable performance. CineLike-D is about 13.9 stops and Like709 about 10.3 stops with the Knee switched off. However, all of this is using the 4:2:2 10-bit recording modes. Using any of the 8-bit recording modes will automatically reduce the dynamic range by at least a stop. However, the dynamic range of Like709 can be extended by using the Knee function. Previous tests, not published, showed that the knee can capture about 2.5 times normal exposure (+1.3 stops), so the dynamic range for Like709 can be extended to about 11.6 stops – even with 8-bit recording.
'Noise levels are acceptable. The EBU R.118 noise-level target at mid-grey for HD Tier 2 is -44dB, which the camera meets comfortably in all modes. The target for Tier 1 HD is -48dB which is also met using all modes. Best performance appears to be at ISO 2,500, with noise deteriorating at both higher and lower speeds. For UHD, the noise target of -50dB can be met at some ISO settings.
'The camera achieves HD Tier 1 because the sensor size, while smaller than the preferred 1" size, is greater than the minimum-acceptable 2⁄3" size. The wording of R.118 is not completely consistent on this because testing is required whatever the sensor size, but the camera passes the tests anyway.
'The camera cannot achieve Tier 1 or 2 for UHD broadcast or cinema because the sensor resolution is inadequate. However, the performance at UHD is probably adequate for use in productions provided it is not the prime camera.'
It really is an exciting time for cameras of this class to be getting this level of approval within the broadcast industry. The HD Tier 1 category means that the LUMIX GH5S can be used without restriction on any HD programme, so it's great to see that the innovation Panasonic has been constantly pushing is being recognised. Ultimately, it's going to apply more pressure on other camera manufactures to follow suit and that's a win for us filmmakers.
Remember: Getting EBU R.118 approval isn't something that networks and broadcasters are obliged to honour. In terms of accepting content, it's ultimately down to individual outlets to decide. But, if you're a GH5S user, it does put you in the strongest position when it comes to discussing your camera, during a content pitch.
To find out more about EBU and the reports for R.118 camera testing visit: https://www.ebu.ch
About the Author
Kristian Hampton is Wex Photo Video's Technical Editor for Pro Video. A video specialist who has worked in corporate studios for companies such as Vodafone Group and PwC, as well as working as a freelance grip on various TV productions and features. He also runs Krade Media, providing enterprises with production services. Follow Kristian on twitter @KrissHampton
Related articles