Lomography's new 58mm Petzval allows the user to control bokeh intensity. Jimmy Cheng tests it out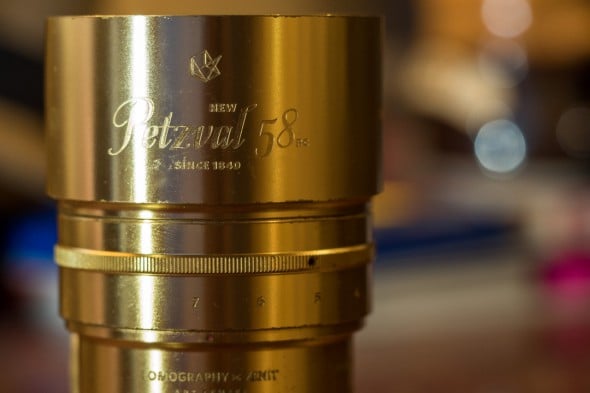 The brass-bodied Petzval 58mm, courtesy of Lomography. All images by Jimmy Cheng
A few years ago, with help from optics specialist Zenit in Russia and a crowdfunding campaign, Lomography revived and modified an ancient Petzval lens so that it could be used on modern cameras. It was a spectacular success. The combination of the gorgeous, brass-bodied construction and that unique swirly bokeh had many photographers jumping up and down, myself included. It wasn't the sharpest lens by any standards, but it certain satisfied photographers' artistic desires and curiosity.
A few years later, while the original Petzval 85mm was still very much in demand, Lomography launched another campaign for a new Petzval 58mm. More than just the same lens with a shorter focal length, the 58mm comes packing a killer feature in the form of the new 'Bokeh Control'. You read that right – you can control the strength of the bokeh with this lens, not just how soft it is, but how 'swirly'.
Why this lens?
Simple. If you haven't yet tried a Petzval lens, then you have a choice of either the 85mm or this new 58mm. It's a personal thing – if you are a portrait photographer then the 85mm is a perfect fit in your camera bag. The 58mm, however, is a lens that offers a closer angle of view to that of your standard lens on a full-frame camera. Moreover, if you have an APS-C or cropped sensor DSLR or mirrorless camera, then this 58mm will bring you closer to a full frame equivalent portrait lens, around 90mm. But, being a 58mm lens, it's a little more versatile then the tighter 85mm. Also, the new 58mm is also a lot faster, with an f/1.9 maximum aperture compared to f/2.2 of the 85mm. Not forgetting that new 'Bokeh Control' feature, the new Petzval 58mm may for many prove too much to resist.
Construction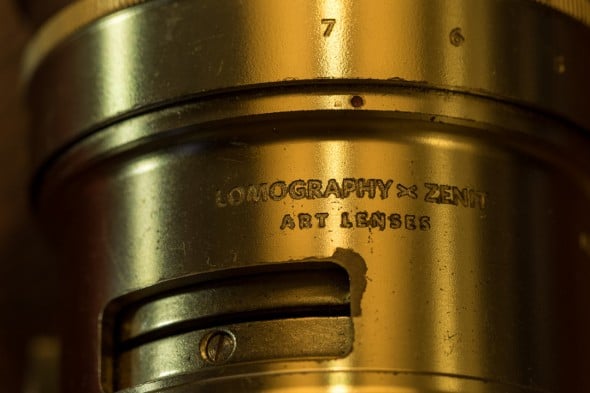 The new Petzval 58mm lens has a brass body construction identical to that of the Petzval 85mm. It looks absolutely gorgeous and ages in a fashion that means the more you use it, the better it looks.
Though it may easily wow any modern day photographers, it's not quite good enough to impress those who lived through the good old film days and would have seen better brass lenses in the form of rangefinders from Leica, Canon, Nikon and even from Zenit themselves. This is not surprising given the fact that it would have cost a bomb to make the entire lens chassis in brass or some alloy and brass combination.
So yes, this lens is not 100% metal, and the interior contains some plastics just like the 85mm brother. Nonetheless, the 58mm is well put-together and thanks to the extra thick brass lens barrel, it does seem that it can withstand a few of the heavy knocks that can come from daily use.
In use
However, the use of brass brings with it two problems. First, the metal body of the lens makes it near-impossible to handle without gloves during an extreme cold-weather photo shoot. Second, the weight. Yes, this thing weighs a ton! In fact it always makes for a front-heavy combination when mounted on small to medium-sized cameras, this only may not be the case with larger DSLRs like the Canon EOS 5D or the Nikon D810.
As well as the imperfect weight distribution, the Petzval 58mm also has a very short focus throw. So short that making fine adjustment feels awkward at times. This is in complete contrast to its older brother, the Petzval 85mm, which has a more precise focus action. In addition, the Petzval 58mm also lacks focus distance marks, which makes zone focus impossible.
While Petzval is a new lens, it's also an old one, and there are a lot of operational issues. Changing aperture setting isn't a case of turning a ring on the lens barrel or a dial on the camera – you need to physically change the Waterhouse aperture plate! While this can be cumbersome, people who are going to use this lens will most likely to shoot with it wide open anyway as that's when you get that cool swirling effect. However, there may be times that you want to stop down, and it will necessitate continually carrying a whole stack of aperture plates in your pocket.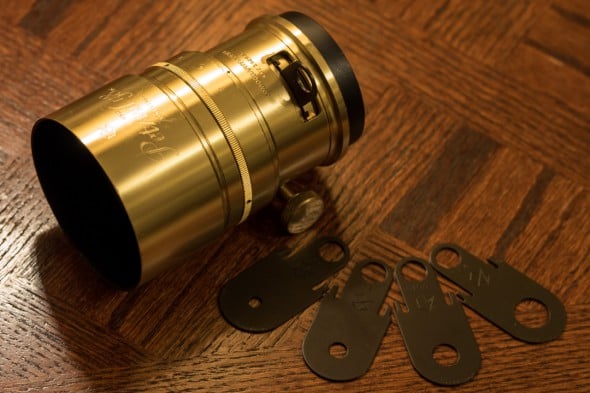 The Petzval 58mm with aperture plates
Image quality
Ultimately, lens buyers always ask the same question: what's the image quality of the lens? Well, in the case of Petzval lenses we cannot talk about definitive resolving power, nor about micro contrast, nor flare-resistant nano coating. Because they have none. They are all about character. And the new 58mm, just like its older 85mm brother, has bags and bags of it.
As mentioned, the Petzval 58mm's killer feature is bokeh control. Sounds weird? You bet. It basically controls the strength of the swirling around the subject you are photographing. You can adjust the strength of the 'swirly-ness' from 1 (weakest) to 7 (strongest).
At setting 1, it's much like a normal Petzval, with a little swirly-mess around the central area but the entire frame more or less usable. The centre is sharper than the 85mm by a decent margin in good light. However, things become a little more excited as soon as you start turning that bokeh control ring.
That swirl in the background can be controlled as you see fit
With the bokeh strength set to maximum at 7, you are asking for either a breakthrough or trouble. The 'usable' (by the standard definition) area is restricted to just a small circle in the centre of the entire frame, and anything outside that circle will be smeared like smudged oil paint. This may sound like a complaint, and this is mostly because it just isn't my style of photography – I am not a 'centre' person. Yet, I did get some very interesting photos from the time I was using it.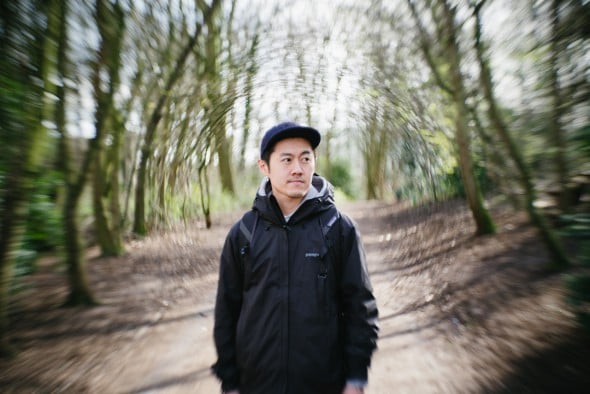 It's possible to create a very pronounced effect with the Bokeh Control dialled right up
Last but not least, the Petzval 58mm flares like no other. Even with that lovely brass hood deeply covering the front element of the lens, when shooting against the sun it flares like alien spaceship firing laser beams all over the place, a War of the Worlds type. Very colourful too! Interesting at times, it certainly is a love-it-or-hate-it scenario.
The flare can be used to creative effect
So has the Petzval 58mm got image quality? If you are talking about centre sharpness, the 58mm has the 85mm beaten hands-down. But it's no match for ANY modern day 50mm lens, and the edges of the 58mm is where the letdown lies. Even at the weakest bokeh setting, the edges are soft and stuffed with coma. The 85mm may not have the central sharpness of the 58mm, but it has a more levelled quality across the frame, which makes it a slightly more flexible lens for different compositions. The bokeh control design has created a strong field of curvature, making focus a little awkward at times. But when you do get it right, and utilise that crazy bokeh, you can REALLY make your subject pop out of the frame!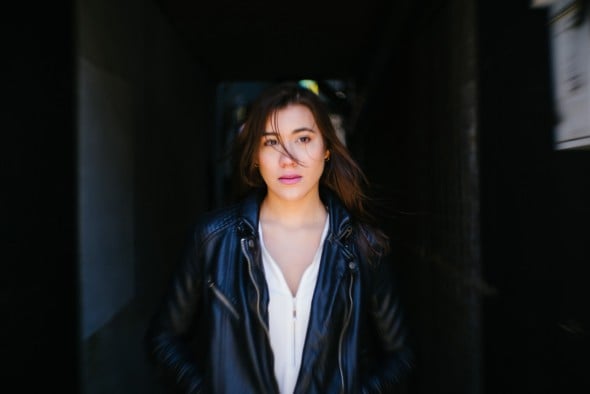 Winning no awards for sharpness, but undeniably attention-grabbing
Did I mention those special shaped Waterhouse aperture plates? Lomography keeps releasing new ones to satisfy all those fun-seeking photographers out there. I've tried a few with my 85mm, and they do excite your brain when you see the results.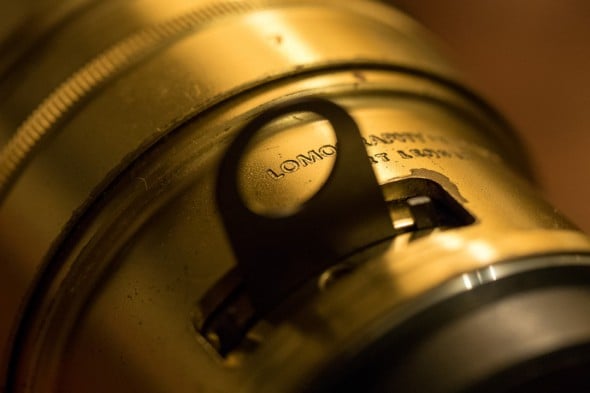 Simply insert your preferred aperture plate and you're away
Conclusion
Here we go: is it thumbs up or down? Well, it depends on how you are using the new Petzval 58mm. It certainly has the X-factor when it comes to quirky creative image-making. In the right hands, this lens can definitely wow fellow Lomographers.
But is it a practical lens? Unfortunately no. Just like its bigger brother, the Petzval 85mm, it's a specialist lens, a secondary lens that you may want to keep and use when you have that craving for creativity. It also heavily depends on your shooting style. For me, the 58mm's special character may be a little too restrictive for my liking. And yet, I had lots of fun when I was shooting with it, and indeed I created quite a few rather lovely and memorable photos with it.
This is a lens that rewards creativity and experimentation
It's a strange feeling to conclude that I love this lens despite all its drawbacks and imperfections. But the Petzval 58mm isn't about being the perfect lens. It's all about feel and look of the images that you create. I do thank Lomography for keeping on creating things that are different, that go inf those who are ever trying to create the sharpest and most technically perfect lens in the world. Sometimes these people forget to do one thing – to create a lens with distinctive and lovable character. In that respect, the Petzval lenses succeed with flying colours.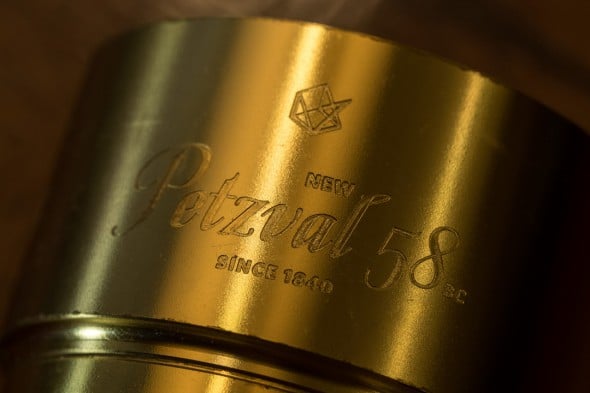 Pros:
Metal body
Unique lens character; swirly bokeh
Use of special Waterhouse aperture plates can create special shaped bokeh
Makes your subject pop out of the frame
Relatively fast at f/1.9; offers shallow depth of field for creative photography
Cons:
Heavy
Very soft edges with strong coma
Problem with lens flare
No distance marks on the lens
Very short focus throw
Warped field of curvature
Restrictive use of centre area of the frame
About the Author
Jimmy Cheng is a devoted Leica M photographer who specialises in wedding and street photography, as well as dabbling in the odd bit of travel. Catch up with him at his website.
Related articles