Matt Higgs tests out the new Olympus OM-D E-M10 on a portrait shoot
Out of all the models in Olympus's CSC lineup, I've always had a bit of a soft-spot for the OM-D E-M10 series of cameras. Every generation of these retro-styled devices has blended affordability with some rather advanced features.
It seems I'm not the only one, as they've gone on to become a firm favourite with many photographers, particularly those shooting street images. Here to update 2015's E-M10 Mark II, the OM-D E-M10 Mark III has now been announced. I took a pre-production model along to Hitchin Lavender for a portrait shoot….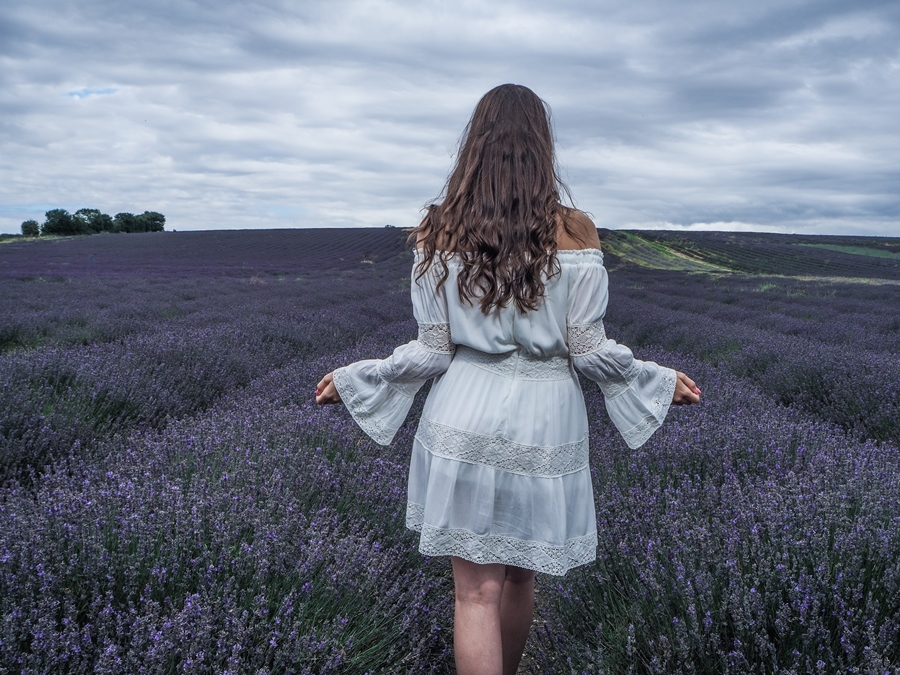 Taken with an Olympus OM-D E-M10 Mark III pre-production model
At a glance:
• 16.1MP Micro Four Thirds Live MOS Sensor
• TruePic VIII Processor
• 121-point contrast detect AF
• 5-axis sensor-shift image stabilisation
• 2.36M-dot OLED viewfinder
• 3-inch, 1,040k-dot tilt/ touch rear display
• 8.6fps burst shooting with S-AF, 4.8fps with C-AF
• 4K video recording
• ISO range 200-6,400 (expandable to 25,600)
• Mechanical and electronic shutter with 1/4000-60sec shutter speed
• 330-shot battery life
Core specifications
This camera is built around the same 16.1MP Micro Four Thirds Live MOS sensor that was found in the E-M10 Mark II – an improved version of the one found in the original OM-D E-M10, which launched in 2014. It has now been paired with a new processor to handle its files: the True Pic VIII, taken from the brand's flagship, the critically acclaimed E-M1 Mark II.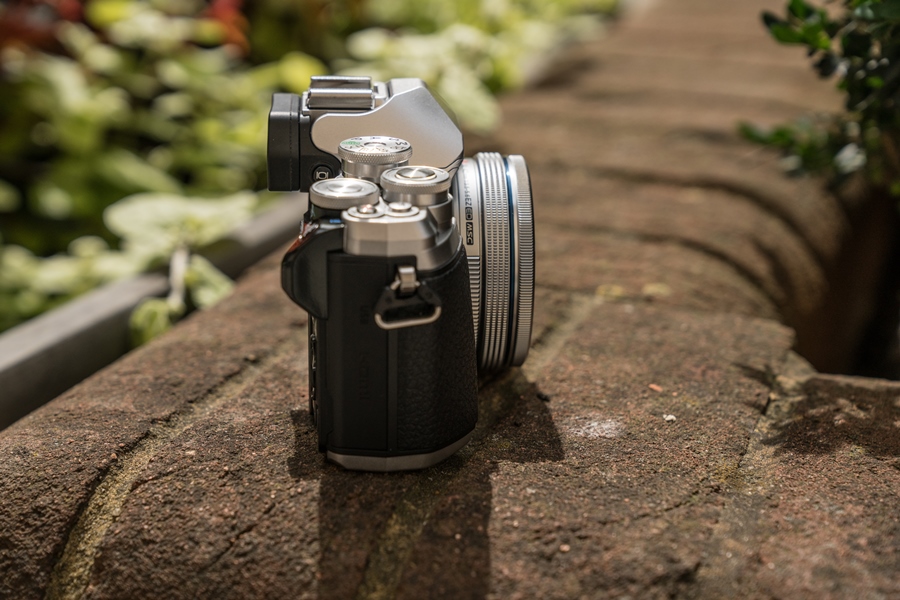 Admittedly, 16.1MP is a pretty reserved pixel count for a new camera, but it still offers ample resolution for large prints. With a physically smaller sensor than the APS-C likes of Fuji or Sony's full-frame CSCs, this choice of resolution has also helped ensure image quality is consistently solid, rather than sacrificing it for the sake of a few extra megapixels.
The Mark III's native ISO range goes from 200 to 6,400, while up to 25,600 is available as an extended setting – this too is unchanged from the previous two models. That new processor does help users to achieve slightly better-looking results at higher ISO levels than was previously possible, but it should be said that this camera is not one for those who regularly find themselves in testing light conditions, as beyond ISO 1600, noise starts to get damaging. A fractionally faster burst mode is another benefit of this processor, with the camera now allowing up to 8.6fps shooting with focus locked on the first photo, and 4.8fps with continuous focus.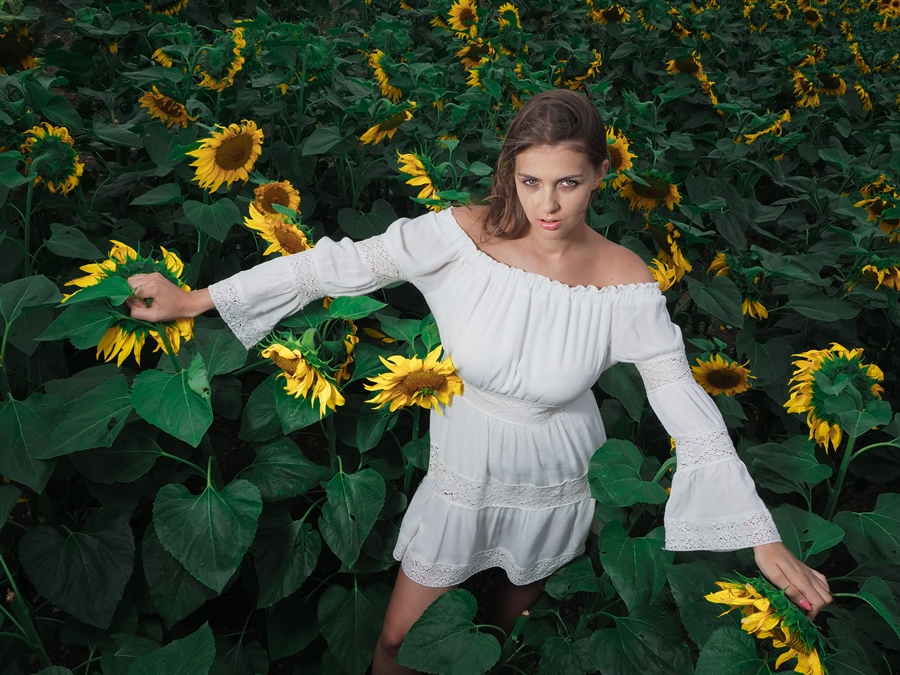 The physical size of a Micro Four Thirds sensor makes shallow depths of field harder to produce than with APS-C or Full-frame cameras, but unlike with some compacts or a smartphone, they're still very much possible with the Mark III when it's paired with the right lens and composition. This factor did however, at times, force me to shoot in a slightly different way to that I would with a larger sensor device. For some of the photographic genres that this camera will be most popular in though, like travel and street, that's probably going to be less of a concern.
5-axis image stabilisation
Just like its predecessor, this camera has Olympus's highly respected 5-axis image stabilisation system, which can compensate for up to four stops of camera shake with any lens. It combats pitch, yaw, vertical shift, horizontal and camera roll. This makes handheld shots at slower shutter speeds much more achievable, and really comes into its own when light levels are lower.
This stabilisation also works when shooting video, helping you to produce much more usable footage than the wobbly clips often created by other systems handheld. While this isn't a new feature, it still remains a strong selling point of the E-M10 Mark III, and is something not offered by every system.
Video
Let's talk about video recording a little bit more. The big change here is that the camera can now shoot 4K at 25p, a first for an E-M10 model, although we've seen it in some larger Olympus cameras like the E-M1 Mark II before. This device doesn't have inputs for external microphones or headphones though, so it's not going to be many videographers' next workhorse. It's more of a handy extra feature to have if you're a stills photographer who occasionally likes to capture a few high-quality clips. The Mark III can also shoot Full HD at 60fps, and has a 120fps HD mode for super-slow motion capture.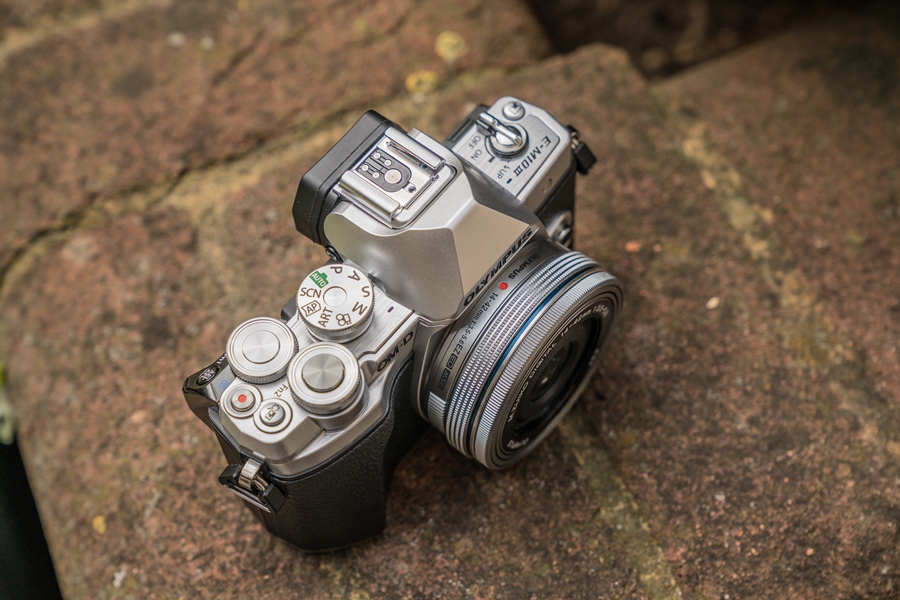 Autofocus
While the E-M10 Mark II had an 81-point contrast detect autofocus system, the new camera has been upgraded with a 121-point system. When testing the camera, I found that in good light this AF system was blisteringly quick, consistently finding focus again on my outdoor shoot in a fraction of a second.
The E-M10 Mark III also provides some useful focus options like Face Priority – which if it detects a face will override the active focus point and aim for the face instead – and Eye Detection, which will force the camera to focus on a subject's near-side eye. While this kind of automation isn't going to appeal to experienced photographers, it's an effective way of helping those using a CSC for the first time nail their focusing. With the Autofocus Track Pad option, the rear touchscreen can be used to move the active focus point with the camera held to your eye.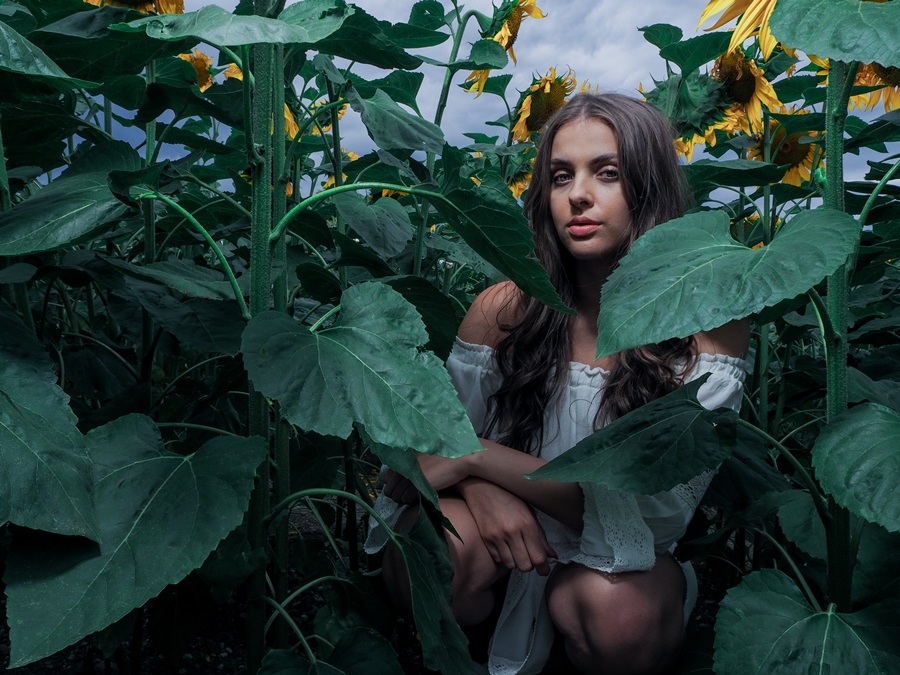 Viewfinder, display and handling
If you own the OM-D E-M10 Mark II, the Mark III is going to feel very familiar, with the majority of its design and button layout unchanged. Compact in size, it would squeeze comfortably into a large coat pocket, and it weighs in at just a little over 500g with the 14-42mm kit lens attached. On its top there's still a power switch on its left, main setting dials on the right, and a pop-up flash and hotshoe in the centre. There is now a deeper front grip, which pairs with the thumb rest to improve grip on the device, while the old Fn button has been replaced with a quick menu button that allows users to control most major settings quickly by touch via the rear display.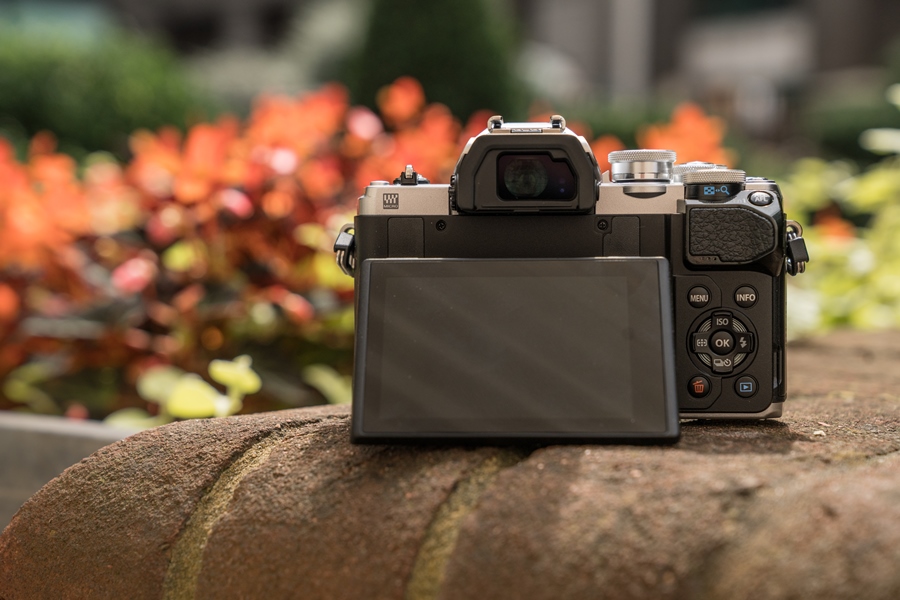 Like the Mark II, this camera has a 2.36m-dot EVF and a tilt-and-touch rear screen. This time though, it's carrying a slightly improved 1040K-dot resolution. This viewfinder and monitor are both fairly bright and responsive – they're not going to set the world alight, but they'll do the job as well as those found in most rival systems at the same price point.
Unlike an optical viewfinder, this EVF shows the user what the image they are going to take actually looks like, so for those new to dedicated cameras, it will seem a more intuitive transition from a smartphone. Of course, the device has Wi-Fi, working with the Olympus Image Share app for remote file transfer, camera control and the addition of GPS information.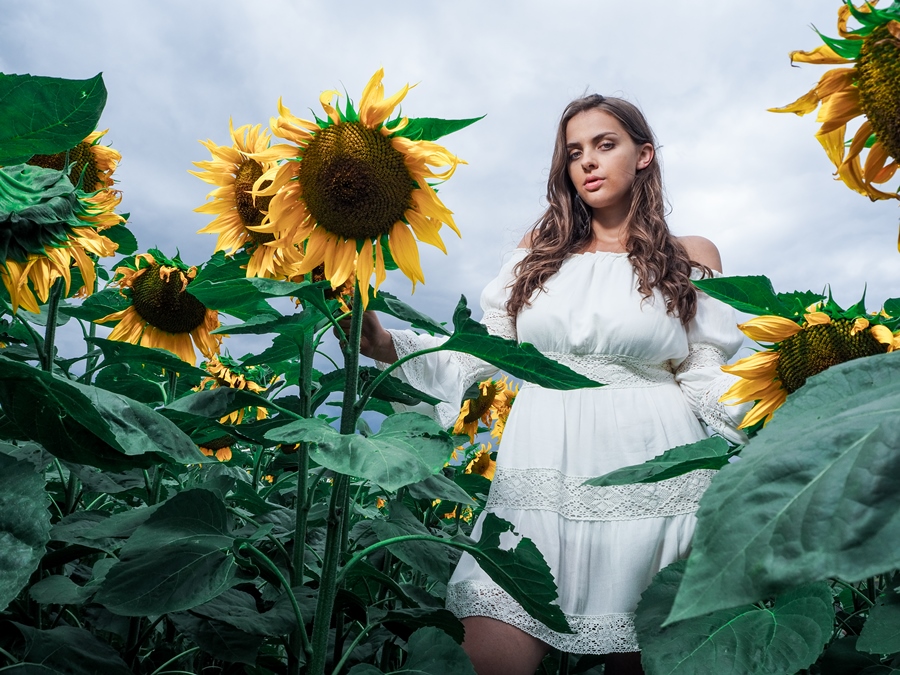 Other features
Many of the shooting modes in this camera have been overhauled. Of course you've got all your manual modes as standard, but the Auto mode has been updated to cope better with a wider variety of situations, as have the choices available in the Scene and Art filter modes. There's now backlit HDR, multi-shot focus, and silent shutter options to be found, the last of which is impressively quiet.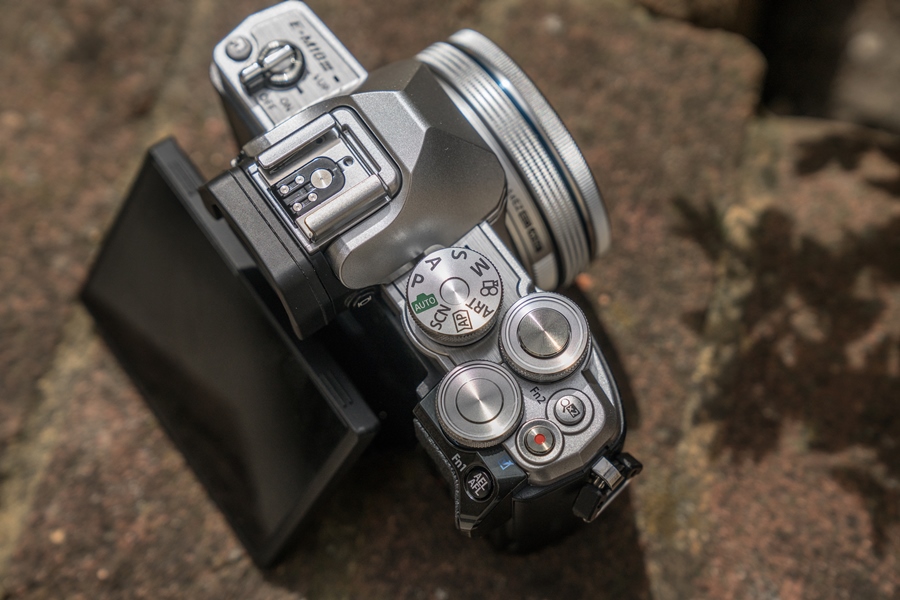 Access to lenses
There are a wide range of lenses in the Micro Four Thirds mount – more than 60 in fact – and that number is ever increasing. They stretch from fisheyes to 600mm-equivalent primes, allowing you to tackle just about any subject. That's not something that can currently be said of all CSCs mounts, so if you value flexibility, the Micro Four Thirds system remains one of the best that you can invest in.
During my shoot, I had the 14-42mm f/3.5-5.6 kit lens to use. It's not the fastest optic, but its sharpness is decent, and its usefully broad focal range (equivalent to 28-84mm on full-frame) means it's well suited for a wide range of shooting situations.
Early verdict
With a classic approach to styling, a solid-feeling build and advanced features passed down from the critically acclaimed E-M1 Mark II, there's a lot to like about the E-M10 Mark III. Okay, so it's always going to have that smaller sensor, but for many people, this camera is still going to offer a great bang for their buck.
It's not a professional device, but if you're moving on from a smartphone or compact, it could be the perfect next step to taking more creative images, or the perfect device to take away on holiday. If the ability to shoot 4K clips doesn't appeal though, the Mark II may still make the better choice.
About the Author
Matt Higgs has worked for Practical Photography and Digital Photo magazines, and his live music images have been featured in numerous respected music publications including Rock Sound, Guitarist, Guitar Techniques and Akustik Gitarre. www.matthiggsphotography.co.uk.