After half a year with Ricoh's pocket-rocket, professional photographer Matty Graham gives his verdict on the GR III…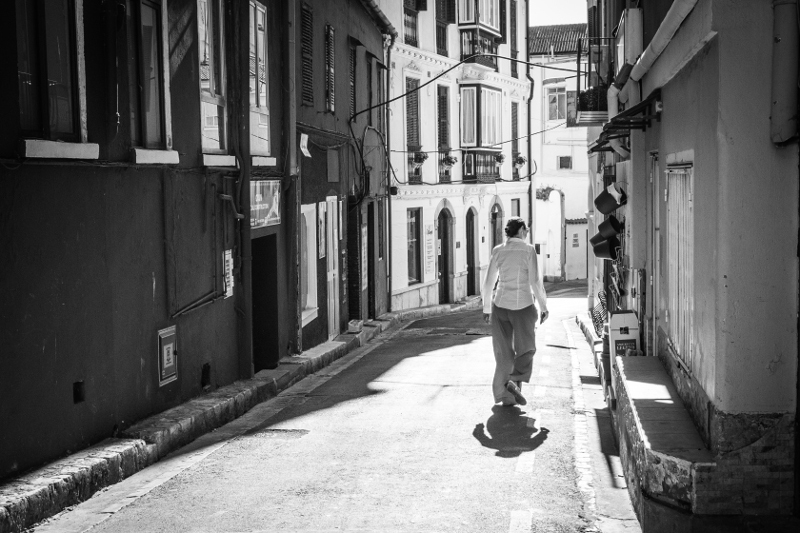 An image from Matty's trip to Gibraltar with the GR III. All images by Matty Graham
For the last six months, the tiny Ricoh GR III has come with me everywhere. On holidays, work trips, in my kit bag during commercial photoshoots – it's even been in my pocket during family days out. The appeal of this camera, a premium compact, is clear.
Weighing just 257g with battery and SD card, the GR III is only marginally heavier than your average smartphone and slips into the pocket easily, making it a pleasing alternative when you don't want to (or simply can't) carry a heavier interchangeable-lens camera.
My own journey with the GR system started around five years ago when I picked up the GR III's predecessor, the GR II. I quickly fell in love with this 16-megapixel compact, thanks to its f/2.8 max aperture and impressive image quality that truly punches above its weight. As good as the GR II was though, camera technology has moved on very quickly, and the ageing Ricoh was due an upgrade. So when the GR III (which also offers a 28mm f/2.8 lens) arrived, I was pleased to see some important additions had been made to the tiny compact.
Ricoh GR III Digital Camera
The Ricoh GR-III comes as a welcome addition to the Ricoh ecosystem. It features a large 24.24-megapixel sensor with a new powerful GR ENGINE 6. The compact system also has a wide-angle 18.3mm f2.8 lens which is capable of producing some stunning imagery. There have been some major improvements from the previous GR-II, including a faster autofocus system, shake reduction mechanism and a touch-operated LCD screen. This camera has a non-invasive design making it the perfect street and/or architectural photography camera.
£799.00 View
New features
Although there are quite a few new additions to the GR III, for a pro photographer there are three main considerations that come first and foremost.
First, resolution. The GR III sees a jump to 24 megapixels from the 16MP available on my older GR II. It's mind-blowing to remind yourself that Ricoh have squeezed an APS-C sensor into this tiny body, and it's fantastic to have the ability to create files measuring 6000 x 4000 pixels – more than enough for A3 prints or to allow for cropping without overly compromising image quality. The image quality is best seen when shooting in 14-bit RAW file format and the GR III can record these RAW files in the universal DNG format.
Interestingly, the CMOS sensor features no anti-aliasing (AA) filter, but instead uses the shake reduction mechanism to replicate the AA filter effect and prevent moiré patterning.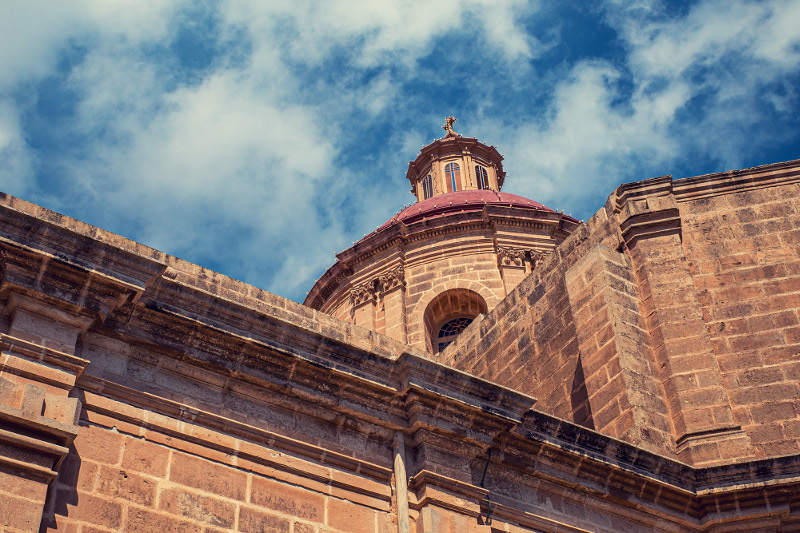 Malta
The APS-C sensor is backed up by Ricoh's GR6 Engine processor, which speeds up operation compared to my older GR II, but I'll get to this later, because the second important feature that makes a huge difference out in the field is in-body image stabilisation (IBIS) technology.
In a first for the GR system, the GR III features a three-axis IBIS system controlling yaw, pitch and roll that effectively buys the photographer back four-stops of compensation. Given how important IBIS is these days, it's one feature Ricoh absolutely had to include in the new camera. The system works well, coming into its own when you shoot in low light conditions that would otherwise introduce shake into the frame or force you to up your ISO levels and compromise image quality. Incidentally, talking of ISO, the GR III features a much higher ceiling of 102,400, up from 25,600 – a huge leap, although I rarely shoot using an ISO above ISO 2000.
The third and final standout new feature of the GR III is the addition of a touch-sensitive LCD. The size of the LCD stays the same as that of the GR II (3 inches), but the touch functionality completely changes the way I operate the camera, essentially enabling me to use it one-handed. With my hand wrapped the camera, I use my thumb to select a focus point on the LCD and then my finger to press the shutter – it's the sort of quick operation that's perfect for street photography, when the best moments are fleeting, and hesitating for a second can make the difference between a great frame and a missed opportunity.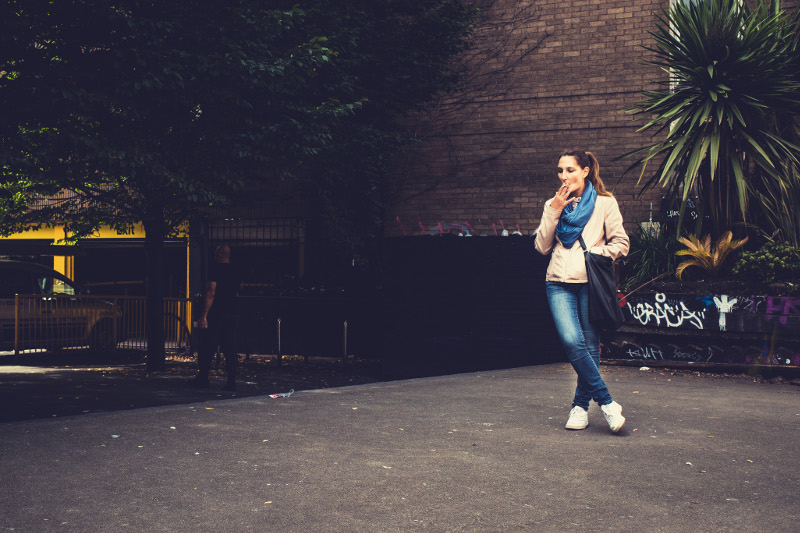 Manchester
Compromises and creativity
While there are many great things about the GR III, as with any camera there are certainly compromises and niggles that I've learned to work around over the last six months.
The most obvious is the limited battery life. On paper, the GR III offers a CIPA rating of 200 shots but of course this comes down to how intensively you shoot.
One solution to get around the small battery capacity would be to compose via the optional optical viewfinder that slides onto the hotshoe, and to turn off the LCD, thus saving power. My solution was instead to get hold of a £10 power bank and use it to charge up the GR III via its USB-C connection when I stopped for a coffee mid-shoot. I could even use it to charge up the camera while I was using it, should the battery drop to critical levels.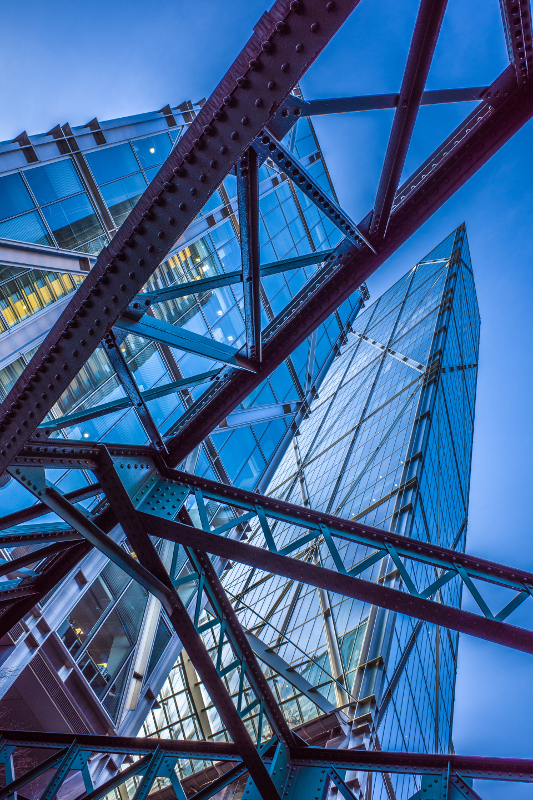 London
Seasoned GR II users like myself will also notice that the pop-up flash is missing from the GR III. This doesn't bother me too much as I rarely used it on the GR II, and if I ever do need artificial light, I can slip a trigger onto the GR III's hotshoe mount and use an off-camera flashgun.
Lastly, as you'd expect from a camera this small, there's only one SD card slot, so you can't make an instant backup.
Putting those niggles aside, there are plenty of creative features that have made a real difference to my picture-taking over the last six months. These include the built-in ND filter, turned on and off via the Menu screen. Make no mistake, this is no Big Stopper, and you're not going to be able to turn crashing waves into a milky blur during midday light, but I've found having a two-stop ND filter enables me to get creative and blur passers-by during street scenes.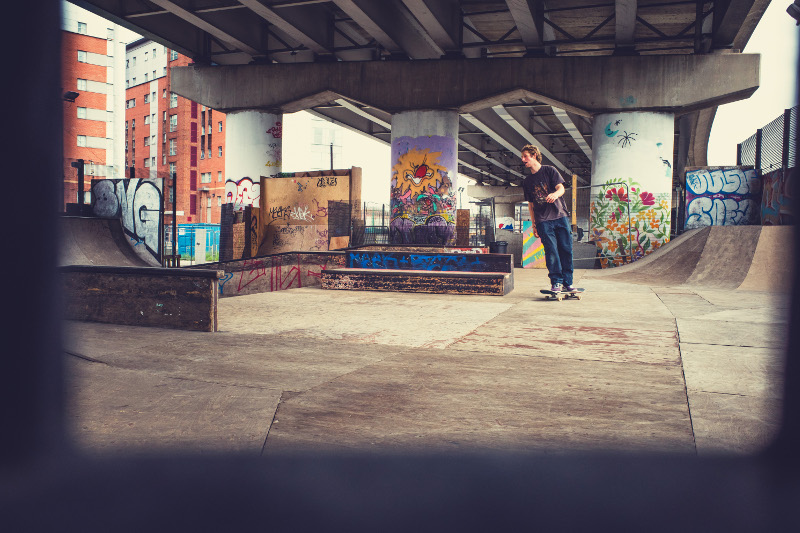 Manchester
Another creative feature I use a huge amount is the Crop mode, because I don't also want to capture the scene at the widest available focal length of 28mm. Instead, the GR III gives me the option of Crop modes at 35mm or 50mm. Unfortunately, this does reduce the resolution (down to 15MP at 35mm and 7MP at 50mm), but it is still enough to make A4 prints or share images online. If you want to go even wider, an optional wide-angle converter changes the focal length to 21mm, but I find that 28mm is a decent focal length for landscape scenes.
If you really want to push your creativity without the need for a computer, you can try out the Image Control filters, which are like Picture Styles or Art filters found on cameras from other brands. There are nine in total to choose from, including: Vivid, a selection of mono options, Positive Film, Bleach Bypass, Retro and HDR Tone. My personal favourite is the Hi-Contrast B&W option, which works incredibly well in harsh lighting conditions and when shooting backlit subjects.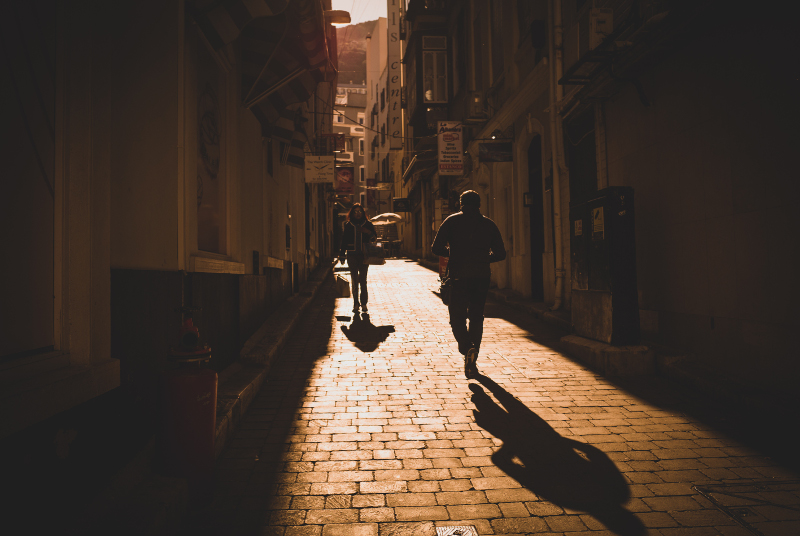 Gibraltar
What's useful is that you can shoot an image with the Image Control activated and set the camera to save both the stylised JPEG and a RAW file, which acts as a great safety net in case you don't like the effect and want to edit the image again from scratch. Other creative features include an interval shooting mode (star trails on the tiny GR III, anyone?) and a multiple exposure mode with no frame limit that proves to be addictively fun.
Lastly, the GR III offers an impressive Macro mode that enables the camera to shoot subjects at distances of 6-12cm away from the camera, allowing users to capture frame-filling photos of small subjects
Fun and easy
There's a very straightforward approach to the operation of the GR III. It's a camera you can slip in your pocket, pull out when you see a great shot unfolding, then pop back away with ease once you've snapped it. If my weekdays are spent using a heavy DSLR, my weekends are spent floating around with the GR III, being able to move around quickly and discreetly.
The all-black design and tiny dimensions (109.4 × 61.9 × 33.2mm) attract little attention and far fewer glances than when I'm using my DSLR, and this makes street photography in particular far easier. The menu system is easy to navigate and fairly linear - you can get to all the major options very quickly and the LCD brightness can be adjusted to suit the environment you're working in.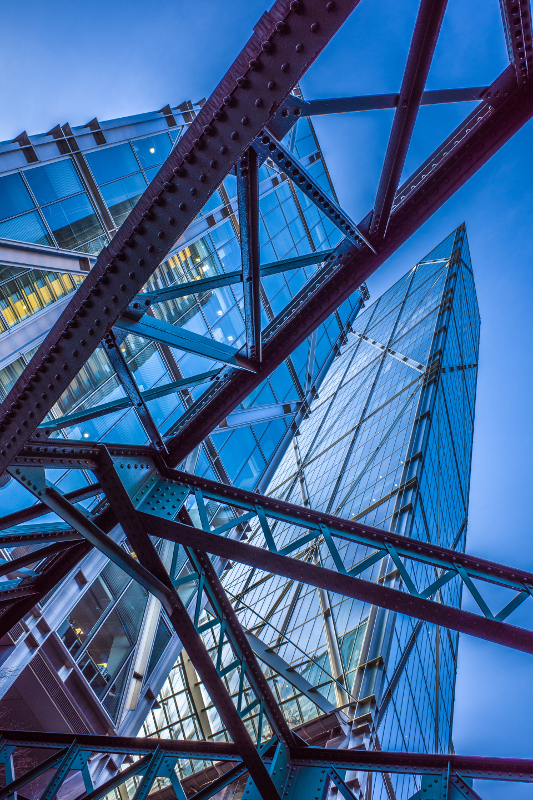 London
When it comes to autofocus, the GR III offers a hybrid AF system that makes use of both contrast and phase detection. Along with offering Face Detection – useful for portraits – the GR III continues to offer a feature called Snap Focus that was present in its predecessor. This allows the user to select a pre-focused distance (2 metres, for example) and then effectively shut down the AF system so all you need to do is raise the camera up and click the shutter with zero delay. Although this system is popular with the street photography purists, I have to say that the normal AF is fast and accurate enough for me to rely on, so I have rarely used the Snap Focus.
Although the GR III is small, it doesn't feel delicate when in use, and is in fact built around a magnesium alloy body. A dust removal system that uses ultrasonic waves to rid the sensor of dirt and dust has made its way over to the GR III via Pentax's range of DSLRs. Ricoh also saw fit to include a decent amount of internal memory in the GR III, which will be music to the ears of any photographer who has accidentally left the house without their memory cards. With 2GB of storage, photographers can fill up the GR III with either 140 JPEGs or 50 RAW files. Also present are Wi-Fi and Bluetooth so images can be transferred to your smartphone via Ricoh's free Image Sync app. Users can capture video in Full HD (60p) for a duration of up to 25 minutes – though to be honest, I rarely used this feature.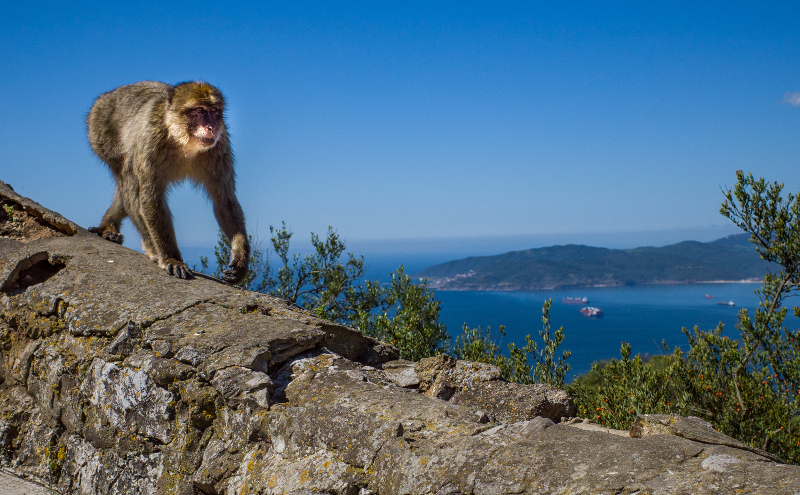 Gibraltar
Rivals and verdict
When it comes to rivals for the GR III, there aren't too many to pick from – this is a niche camera after all. Fujifilm's X100F matches the Ricoh's 24-megapixel resolution via the same size APS-C sensor, but is almost twice the weight and is larger too. Sony's RX100 VI offers a more versatile zoom range of 24-200mm, but features a protruding zoom barrel that wouldn't be suited to more discreet street photography.
Perhaps the closest rival is Fuji's XF10, which is more affordable than the GR III but still heavier and larger, too. The GR III is still a considerable investment, but it's a fair way more affordable than the Sony RX100 VI or the Fujifilm X100F.
The value of any camera is how often you use it and how happy you are with the results, and as I mentioned earlier, the GR III quite genuinely has rarely left my pocket. I don't need a bag to carry it around, the image quality is excellent and I can work around the fixed focal length via the crop mode options. In editing, the RAW DNG files capture a huge amount of detail, enabling me to rescue overblown skies, while images taken at the maximum f/2.8 aperture show pleasing bokeh in the background.
If you shoot street and urban photography, or simply want an antidote to a heavy DSLR, the GR III represents freedom and versatility. I'm looking forward to carrying it in my pocket for another six months.
Ricoh GR III specifications
Resolution: 24-megapixels
Sensor: APS-C CMOS
Max file size: 6000x4000 pixels
Lens: Fixed 28mm f/2.8 (6 elements in 4 groups)
IBIS: Three-axis system
ISO range: 100-102400
Shutter range: 30 seconds to 1/4000sec
Exposure compensation: +/- 5 EV
Storage: Single SD card
Weight: 257g
Dimensions: 109.4×61.9×33.2mm
About the Author
Matty Graham is a photographer and writer based in Lincolnshire. www.mattygraham.com
Related articles