Long-time DSLR user Kirk Norbury never imagined he would switch to a different camera format, but the Sony A7R changed his mind. In his full review, he explains why.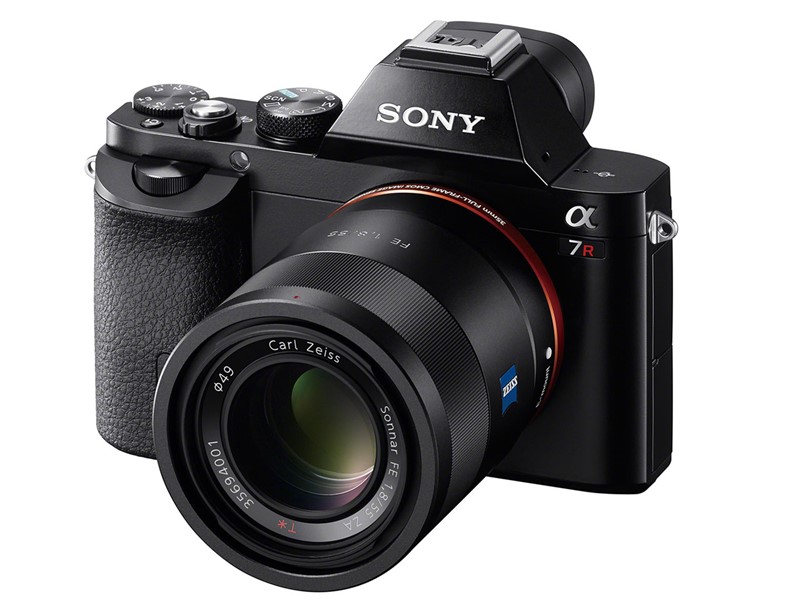 Last year, Sony announced a new range of cameras that were very different to what we were used to; full-frame mirrorless models in a body roughly the size of regular Compact System Camera. No doubt many of us dreamt of the day when our DSLR cameras would become lighter to relieve the stress on our bodies, a day we could create high-megapixel images with a camera half the size of the current standard. Well, thanks to the Sony A7R, that day has finally arrived!
The Sony A7R was released alongside its younger brother, the A7, which features a 24.3MP sensor. The A7R, meanwhile, features a whopping 36.4MP sensor. In April, Sony unveiled its third addition to the line, the A7s, which has a 12.2MP sensor and has been aimed at videographers due to its ability to record 4K footage with an external recorder. The A7s has also been hailed the king of low light due to its amazing ISO capabilities ranging all the way to 409,600.
The Sony A7R has been out for a year now, so in this review I want to go through more of my thoughts of it and how it has changed my photography over the last few months. I've been using Canon and Nikon cameras for the last four years and I never considered I'd move to something else. Oh, how times have changed.
Key Features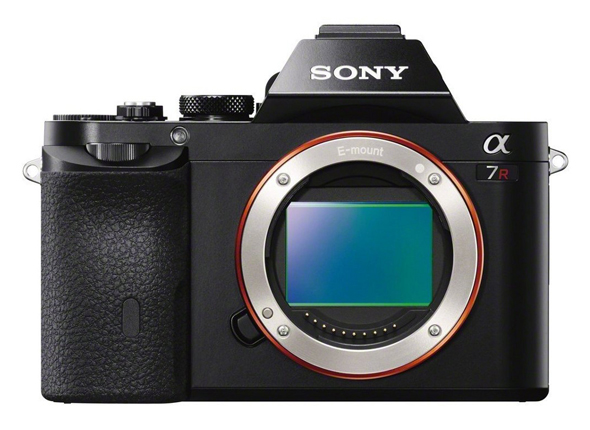 The amazing 36.4MP resolution is the highest you can get in a mirrorless camera, and it runs alongside the Nikon D800 and D800E, as well as the more recent D810 DSLRs. Full-resolution files are massive at 7360×4912 pixels, enabling A2-size prints without any upscaling when using a print resolution of 300dpi. Sharp prints are still possible at 200ppi, where the A7r is capable of A1-size prints. This really is incredible from a camera this size.
The Sony A7R features the company's latest BIONZ X processor. Said to be three times faster than its previous version, the processor allows the A7R to shoot four frames a second in burst, while the camera's sensitivity range spans a range from ISO 50 to 25,600.
The new autofocus system in the A7R has been optimised for the full-frame sensor, and includes flexible spot focus areas in addition to multi-point, center-weighted, and zone-focusing patterns. Manual focus can also be used, with the Manual Focus Assist function (also known as 'focus peaking') allowing you to see which areas are in focus by highlighting them in a chosen colour. I use the red option as it makes it a lot easier to see. This feature is brilliant when using manual lenses as it allows you focus manually very quickly and smoothly; it's thanks to this that four of the lenses I use for my work are all manual lenses.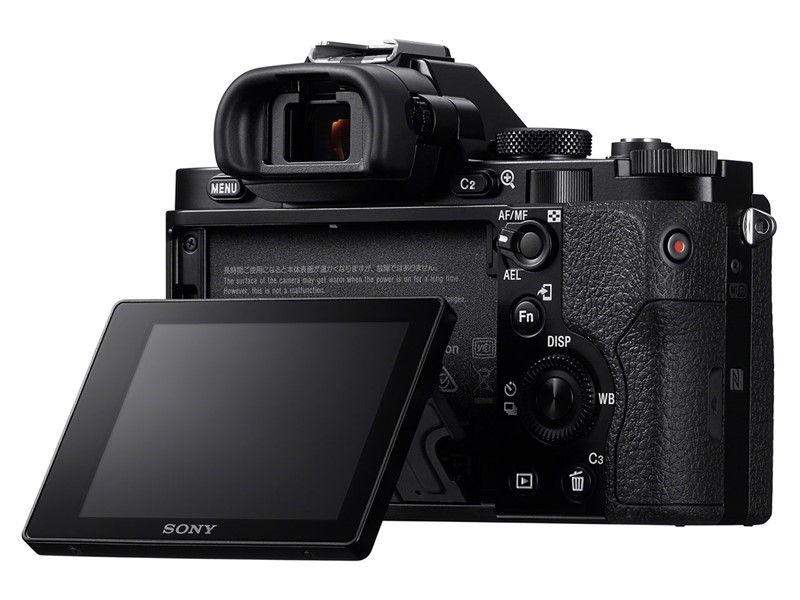 The camera's 3in LCD screen features a 921k-dot resolution, and being tiltable – swinging up over a 84° angle and down over a 45° angle – means that it's easy to photograph from low or high angles. I find the screen really helpful when shooting at low angles, as I don't need to crawl on my belly if I have the camera down on the floor. All I need to do is tilt the screen up, which makes it ten times easier than what I was used to.
The one thing I don't like about the screen is that, when you cup your hand around it during a bright sunny day, it can sometimes switch the screen off due to the proximity sensor next to the viewfinder. Here, the camera thinks you've put your eye to viewfinder so it switches displays, although this can be changed in the settings (you can tell the camera to just use one and not the other).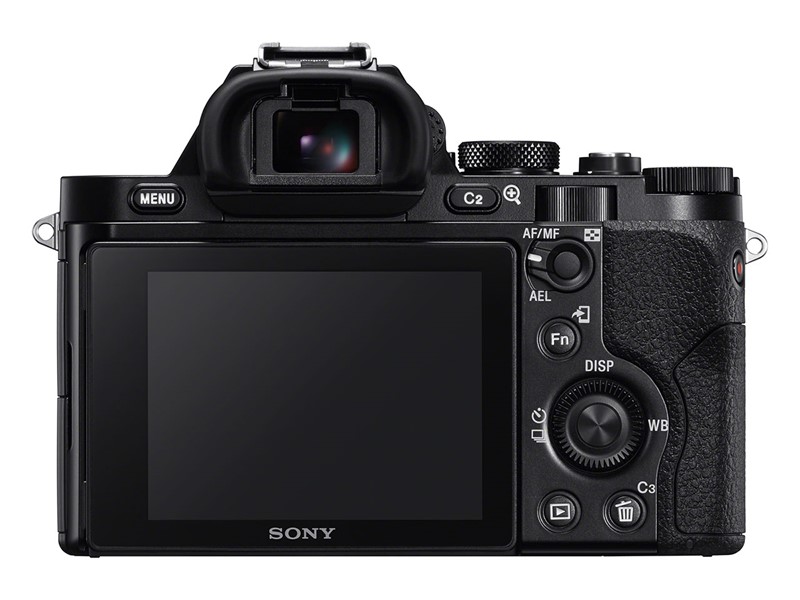 The A7R features a electronic viewfinder, which is very different to the optical viewfinders I'm used to. The viewfinder features a 2.4m-dot OLED screen, which provides 100% coverage, a wide viewing angle and the same three-lens optical system used in the Sony a99. The viewfinder will display what the camera is seeing whilst you are taking shots or recording video, including the effects of your camera settings. I love using the electronic viewfinder as I see what the camera sees, it's great for checking your focus and I also like using it to review my images as there isn't any glare or light hitting the screen like you would find with the rear LCD.
A great feature of the Alpha cameras is that most of them feature Wi-Fi. This allows you to download different apps from Sony's store so that you can experience different types of photography. The most popular apps for photographers are the intervalometer and time-lapse apps, although I think Sony should have made the intervalometer app free or built into the camera as this feature is fast becoming standard on such models.
Design And Handling
What I love about this camera is its design; by removing the mirror common to DSLR cameras, Sony has managed to deliver the A7R in a much smaller body that still feels great in the hand.
Measuring 127 x 94 x 48.2mm and weighing only 465g (including the battery and SD card) you end up with something that only weighs around third of a pro DSLR such as the Nikon D800 or Canon EOS 5D Mark III. This was one of the reasons I fell in love with this camera; I've always wanted something that was nice and light while on my long walks through the Scottish countryside.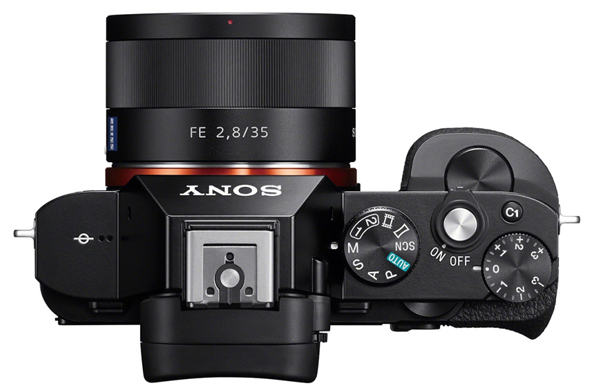 The button layout is great and, to be honest, it's the best that I've used on any camera; I can quickly change settings without any bother. It's possible to customise pretty much every button on the camera to your liking, while three custom options on the mode dial labelled C1, C2 and C3 can be used to quickly recall three sets of particular shooting options.
If you're used to a DSLR you may find the A7R feels rather small in your hands, and if you've large hands you might find the buttons can be little tricky to navigate, but for me I've find it a pleasure to use.
Performance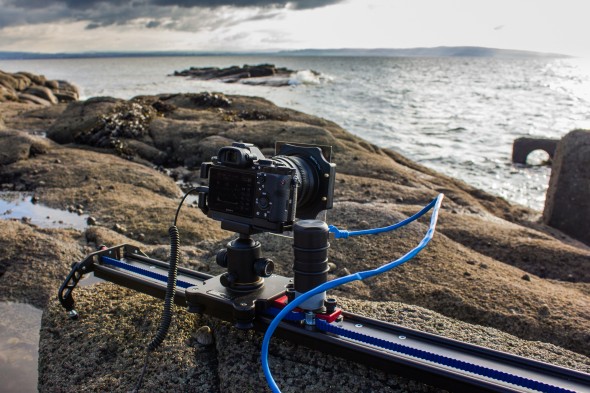 The performance of this camera is great. It's not the fastest camera in the world but it definitely delivers great images every time. Unlike the Sony A7, which features a phase-detection autofocus system, the A7R uses contrast-detection autofocus.
I find the contrast-detection autofocus is fast and snappy, especially when using prime lenses. The autofocus is a little slower in low light, but it's still usable. There are 25 contrast-detection AF points in automatic selection modes and it is also possible to manually choose any area of the screen as your focus point, with three different sizes of AF point.
If you're used to using Sony's A-mount range of lenses, you can use these on the A7R via the LA-EA4 adapter. This adapter features its own focus motor, which allows you to focus on subjects with speeds similar to those of the Sony Alpha 99.
While the Sony A7R is great for most situations, it's not ideal for sports or wildlife due to the frames per seconds and focus speed; here, the A7 or more recent A7 II would potentially be a better choice. Still, this doesn't mean you can't use the A7R, jus that you have to concentrate more to get the shot you want in the peak of the action.
The number one issue people have with the A7R is its battery life, but when you consider what you're getting from a camera of its size, I don't see this as a problem. Most cameras in this size range could only dream about producing images of the quality you find with the A7R – it is a small price to pay and it's definitely worth it! It just makes you more cautious about your battery life and making sure to carry spares with you at all times.
I average around 400 shots per charge, which for me is ideal, as I tend to only take around 100 shots a day. I also use the A7R for time-lapse photography and, for some reason, the battery's charge lasts a lot longer, probably due to the fact that I'm not changing settings and leaving the camera to do its own thing. When shooting time-lapse I can get on average 800 to 1000 images on one charge, which I think is amazing. I now carry seven batteries in my bag and, because they're light and small, they don't up that much space. Shooting time-lapse footage, I've never used more than two batteries over the course of a day.
Image Quality
The image quality from this camera is just phenomenal. With its 36.4MP sensor, the A7R really shows the full detail of the subject, details you can only really appreciate when images at viewed at their full size or when printing larger than A3. With that resolution, you can also crop further into your images shots yet still retain enough detail to get a large print out of it. I have cropped into a few images from the A7R and the printed images still looked great.
As well as having a high pixel count, one thing that really stands out for this camera is its dynamic range. DxO Mark rates the camera as having a 14.1EV range, which is 2EV stops higher than the Canon EOS 6D and 2.4EV stops higher than the Canon EOS 5D Mark III, and pretty much the same as the Nikon D800 and D800E. The only camera that beats the A7R when it comes to dynamic range is the recent Nikon D810, and only by 0.7EV stops.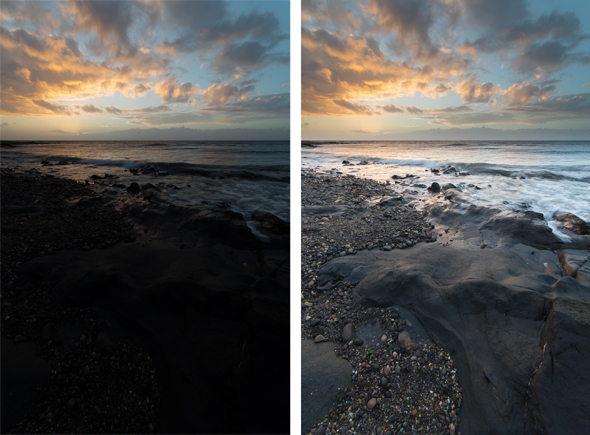 Left: JPEG image. Right: Raw image with exposure adjusted to bring out shadow details.
So what does all this mean when taking images? Basically, the higher the number of stops, the more information your camera captures and stores in the Raw file, enabling you to recover more detail from over and underexposed parts of the image. For me it's great when I expose the image for the sky and pull back detail from the shadows in the foreground. An example of this is shown below to give you an idea of the possibilities when processing Raw images.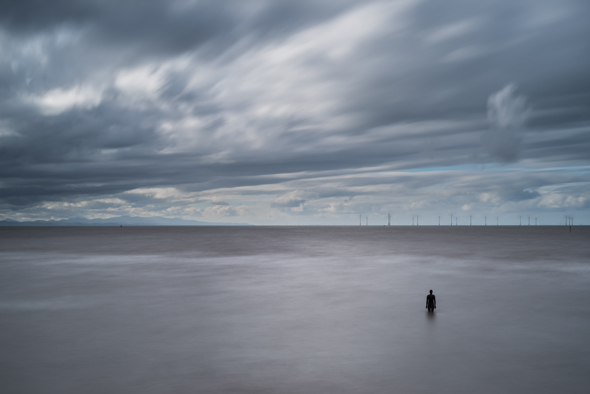 The A7R's ISO range is also respectably wide, from ISO 50 right up to 25,600. One question people will be asking is what the noise levels are like with this high ISOs; I don't like to pixel-peep, I prefer to just look at the image and come to my own conclusion, but with the A7R I'm pretty happy to turn the sensitivity up to around ISO 6400 before the image starts to become unusable.
Lens Options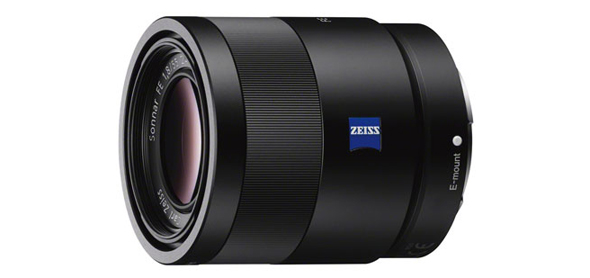 Currently, there isn't a large number of dedicated lenses to choose from for the Sony A7R, but the ones which are available do make up for this with their quality.
At the time of writing there are seven FE lenses designed for Sony's full-frame mirrorless line of cameras: the FE 24-70mm f4 ZA OSS Carl Zeiss Sonnar T*, Sony FE 28-70mm f3.5-5.6 OSS, FE 28-135mm f4 G PZ OSS, FE 35mm f2.8 ZA Carl Zeiss Sonnar T*, FE 55mm F1.8 ZA Carl Zeiss Sonnar T*, FE 70-200mm f4 G OSS FE and the brand new FE 16-35mm f4 ZA OSS Vario-Tessar T*.
These lenses pretty much cover all focal lengths that your average photographer uses these days; the only reason you'll want to use other brands is if you want faster apertures. A lot of people weren't happy about the fact that most of the lenses are around f/4 and not f/2.8, but there's a good reason for this and it all comes down to weight and size. If the lens has an aperture of f/2.8 it requires larger and heavier glass to let more light in, which takes away from whole point of getting the A7r. Having a light camera means also having light lenses, so to compromise you have to lose one EV stop of light compared to what Nikon and Canon offer in similar lenses. In my book, this isn't a great loss.
As there isn't a chunky physical shutter inside the A7R taking up lots of valuable space, the camera's sensor can be a lot closer to the front, which gives it a short flange distance. This means that, with the right adaptor, you can attach pretty much any lens you want. Photographers are now using their old film lenses that were gathering dust in the cupboard and giving them new life, while others are spending large amounts of money on the Voigtlander and Leica legacy range of lenses. I'm currently using some of Canon's old FD lenses from the film days; I've got the 50mm f/1.8 and the 135mm f/3.5 lenses. These are very cheap and if the previous owner has looked after them they can be a great addition to your camera bag. One thing to remember, however, is that these lenses are all manual focus, so you'll have to use focus peaking and the magnifier to check whether the image is sharp before you take the shot.
If you're a die-hard Canon photographer, you can get the best of both worlds by using the Metabones Canon to Sony NEX Smart adaptor, which allows you to use Canon lenses on your A7R while still being able to use the auto-focus. This is great for people who are a bit unsure about the camera and want to test it without selling all their gear. It isn't ideal though; the autofocus isn't as fast as it would be using a Canon body, it's more like focusing in Live View on a Canon DSL.
Verdict
The A7R is not a camera to look overlook; it screams high quality and you wonder how Sony crammed everything in to such a small body. I've used many DSLR cameras over the years and I admit I was scared when I first made the move over to Sony. Was I going to make a mistake that would affect my work? Would I regret it? Well, I can safely say that's not the case at all. This camera has changed the way I work; I'm more calculated, I take my time and really enjoy not breaking my back every time I go for a walk with my gear.
I truly believe this camera is a game-changer, one that indicates where cameras are going and how they'll improve in the future. That doesn't mean this camera is perfect, and there are still quite a few things Sony needs to iron out such as the AF system and battery life. A silent shutter mode would be useful, too. Presumably, with newer versions over the horizon, I'm sure Sony will introduce new features to take this amazing camera to new levels that we can only dream of.
Sony A7R – Key Specifications:
Sensor: 36.8MP full-frame sensor, 36.4MP effective, no optical low-pass filter
Mount: Sony E (FE lenses compatible)
ISO Sensitivity: 100-25,600 (exp. ISO 50)
Processor: BIONZ X
Video: Full HD video, 60/24p
Viewfinder: 2.36million-dot EVF, approx 100% frame coverage
Display: 3in TFT LCD, 921k dots, adjustable
Shutter: Electronic, 30-1/8000sec
Burst Rate: 4fps
Wireless Connectivity: Wi-Fi/NFC
Memory Card: SD/SDHC/SDXC
Dimensions: 126.9 x 94.4 x 48.2 mm
Weight: 407 g
Pros:
Very high quality images
Small and lightweight
Can be used with a wide range of lenses (with an adaptor)
Built like a rock
Customisable buttons
Exposure compensation dial on the camera body
High-quality electronic viewfinder.
High-quality, tiltable LCD
Cons:
Battery isn't too great but not a major issue
Autofocus appears slower than cameras with phase-detect autofocus systems.
No Silent shutter mode
The sensor needs cleaning regularly due to it being closer to the front of the camera
Loud shutter noise
About the Author
Kirk Norbury is a nature photographer and cinematographer based in Ayr, Scotland. You can find out about the workshops he runs and view more of his work on his website.
Related articles