The 1-inch type sensor and 24-200mm f/2.8 lens ensures that Sony's RX10 II bridge camera packs a punch, but it's got no shortage of rivals. Amy Davies takes it for a spin to see how it measures up.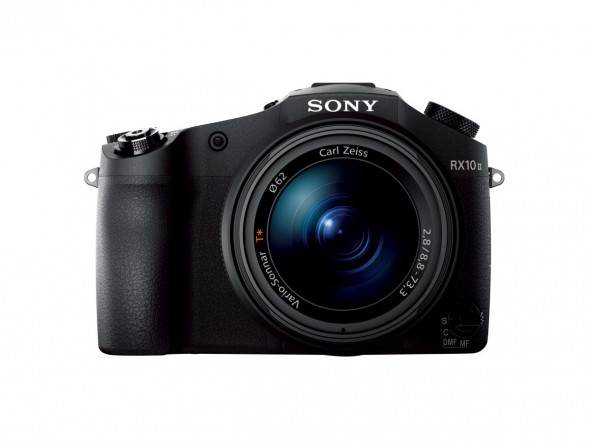 Sony's update to its RX10 premium bridge camera comes just shy of two years after the original was announced. Unlike other bridge cameras, the key selling point of this camera is not a mammoth zoom range – instead it's all about high image quality and a wide range of interesting features that should appeal to enthusiast photographers.
It shares many of its specifications with another new arrival, the Sony RX100 IV, including the same 1-inch type sensor. It's important to remember that, when compared with most other bridge cameras, this type of sensor is much larger, and that should translate to that all-important better image quality.
Time was that the RX10 stood quite apart from other bridge cameras on the market, but since the original's introduction in 2013, Panasonic has brought the FZ1000 to the table, which also offers a one-inch type sensor and goes head-to-head with Sony's offering.
Key Features
As mentioned, the RX10 II features a brand new type of sensor – an Exmor RS sensor. The 20.2 million-pixel, one-inch type device is of a stacked design which has a DRAM memory chip attached directly to it. This is designed to work in conjunction with the Bionz X processor to bring super-quick speeds.
The RX10 II's lens remains the same as the one on the original RX10. It's got an equivalent focal length of 24-200mm, with the fact that it can shoot at f/2.8 throughout that entire length being particularly enticing. The Panasonic FZ1000, meanwhile, has a slight edge with a 24-400mm equivalent lens.
One of the benefits of the new design is that the RX10 II can shoot 4K videos. It's also possible to create super-slow motion video which can be shot at up to 1000fps, which when played back equates to roughly 40x slower than real time.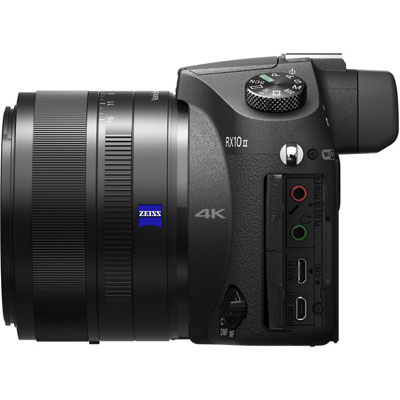 An electronic shutter can be very beneficial when shooting in bright light as it enables you to select very fast shutter speeds while still maintaining a wide aperture for shallow depth of field effects. Here on the RX10 II, its anti-distortion shutter can reach speeds of 1/32000sec. It's possible to shoot at up to 14fps when using Speed Priority Continuous Shooting, while Sony claims the RX10 II can reach maximum autofocus speeds 0.09 seconds.
As in the previous model, the RX10 II's three-inch screen tilts, while the electronic viewfinder has seen its resolution upgraded to 2359k dots.
Design and Handling
It would be easy to mistake the RX10 II for a DSLR at first glance, and indeed, it's DSLR-owners that Sony is targeting with this release.
Although it is quite bulky – mostly due to the size and shape of the lens – the equivalent DSLR and multi-lens combination would be much greater in weight, so the RX10 II is quite appealing to those with DSLRs looking for something smaller and lighter to carry around on travels.
It's also a good purchase for anyone wanting to get a bit more serious about their photography, perhaps moving up from a conventional compact or bridge camera.
Whatever your experience of photography, you should find the RX10 II relatively easy to get to grips with. It feels secure in the hand thanks to a pretty large and textured grip that also gives the camera a reassuring air of quality. Due to its size, you'll probably want to use the camera with two hands – with the second one holding the lens.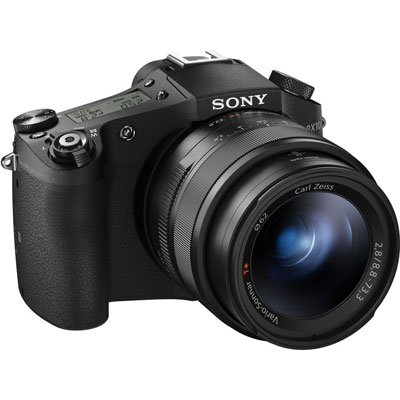 Sony has pretty much kept the same design for its upgraded version of the RX10, and it's got a good balance of dials and buttons that you can use to make key changes to settings. One of the most obvious, and perhaps most appealing to those who favour traditional controls, is the aperture ring which can be found around the lens. While I like the confirmation you get from the click sounds the ring makes as you move through aperture stops, you've also got the choice of switching those clicks off, which is handy when you're shooting video.
Another ring around the front of the lens is used for either zooming the lens or adjusting focus when shooting in Manual or Direct Manual Focus (which is where fine adjustments are made after focus has been confirmed). Another way to zoom is to use the switch found around the shutter release, which is common among compact cameras.
Another useful dial on the RX10 II controls exposure compensation, and is neatly placed for the user's thumb. There's also a dial for selecting the exposure mode, offering a variety of different shooting options including automatic, manual and semi-automatic modes (such as aperture priority). It's here you'll also be able to access High Frame Rate (HFR) for shooting slow motion videos.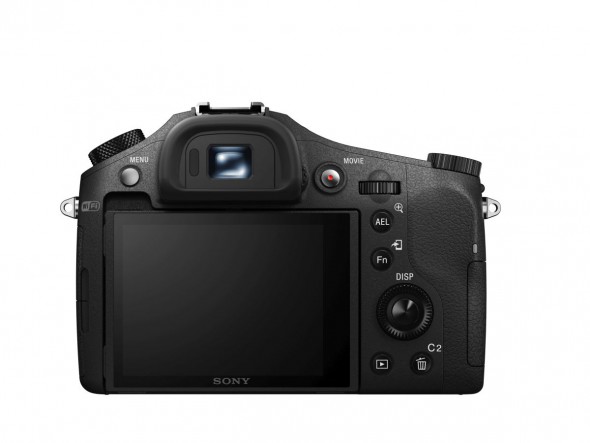 As well as the rear screen there's a second small LCD, which can be found on the top. This shows how key shooting parameters (such as aperture, shutter speed and ISO) are set, and is handy for getting a quick overview of how you're set up. There's also a button for lighting this screen up if you're shooting in low-light conditions.
The majority of the RX10 II's buttons are grouped on the right hand side – convenient for reaching with the thumb to make quick changes. One that will probably get a lot of use is the Fn (function) button, which accesses a customisable quick menu for all your most commonly used settings. You can assign different functions to this menu depending on what you want to access most often, and remove those you don't think you'll use with any regularity. There are a further two customisable buttons, while the left and right navigational buttons can also be set to control a particular function.
One of the downsides of the RX10 II is that it doesn't have a touch-sensitive screen. For many this won't be a deal-breaker, and for the most part it isn't particularly missed on a camera with such a great array of dials and buttons. However, setting the AF point on the RX10 II can be quite a laborious process, and it could be much more quick to do if there were a touchscreen. As things stand, the default method is to press the centre button on the navigation pad and then use the directional keys to move the point you need (providing you have Flexible Spot chosen as your AF method). Unfortunately it can be very easy to miss a fleeting moment while you're spending time setting the autofocus point.
The main menu is divided into different sections depending on what you need to change. There is quite a dizzying array of choice here, and it's beneficial to sit down with the instruction manual to get a full handle on the different options available. Given the extensive list of options, it would be nice if you could customise a page of the menu for those you want to access most frequently.
You'll find that some shooting functions are not available when shooting RAW-format images, or RAW and JPEG simultaneously. For instance, if you want to use one of the Picture Effects, you'll be warned that they're not available in RAW by a pop-up dialogue which appears on screen. It would be ideal if you could shoot this kind of thing in RAW format to avoid being stuck with an unwanted filter down the line, but if that's not going to be possible then an automated process for switching off RAW format would be welcome.
Inbuilt Wi-Fi and NFC are easy to set up and use, and you can use one of the Sony PlayMemories apps (iOS/Android) to remotely control the camera from a smart device such as a phone or tablet. There's a good degree of control offered from the corresponding app, and being able to set parameters such as aperture, shutter speed and so on makes it genuinely useful for remote shooting.
Performance
Sony promised fast autofocus speeds from the RX10 II, and it delivers the goods in an impressive range of shooting conditions. In bright light, the lens is able to lock onto the subject almost instantly and with accuracy. As the light drops you may find that the lens hunts back and forth for fractionally longer than in good light, but it almost never produces a false confirmation of focus.
Using the viewfinder, which has seen its resolution bumped up significantly, is a very pleasant experience. An eye sensor, which automatically switches the finder on and off when you lift it to and from your eye, makes it feel very akin to using a traditional optical finder, while the scene inside is rendered very clearly and brightly. Following a moving subject with the viewfinder isn't too problematic, and it's a device you'll probably find you want to use for the majority of your shots if you're used to working with a finder.
The new stacked sensor design is meant to improve readout and operational speeds, and it seems that it really delivers. Shot-to-shot times are nice and quick, and the buffer doesn't take long to clear after shooting a sequence of images. Furthermore, there's no "blackout" when shooting continuously, which helps you to follow a subject accurately.
Image Quality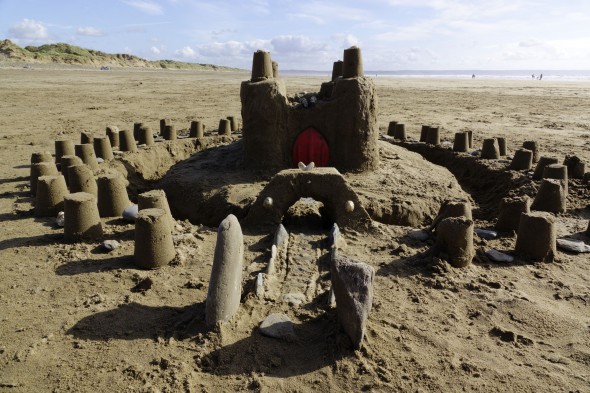 Sony has upheld the reputation of its well-respected RX range with the RX10 Mark II, a camera that is capable of creating beautiful images.
JPEG images display great tones when using the Standard Creative Style setting, and you've got good scope to change the look of output images by using a different Style. It may be, for instance, that something you're shooting could do with a bit of extra punch, in which case switching to Vivid could be beneficial. On the other hand, if you're looking for something a little bit flatter and filmic, the Neutral or Clean settings are very good.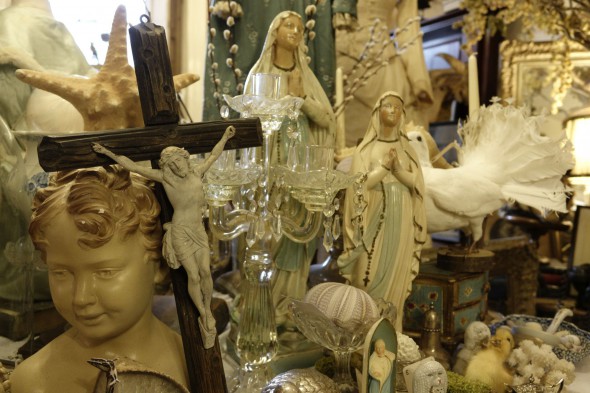 The RX10 II has an impressively accurate automatic white balance system, producing generally real-looking colours under a variety of shooting conditions. It doesn't err too badly towards warm tones under artificial light, but you can always switch to a more suitable specific white balance setting, such as Tungsten, if you're after ultra-realism.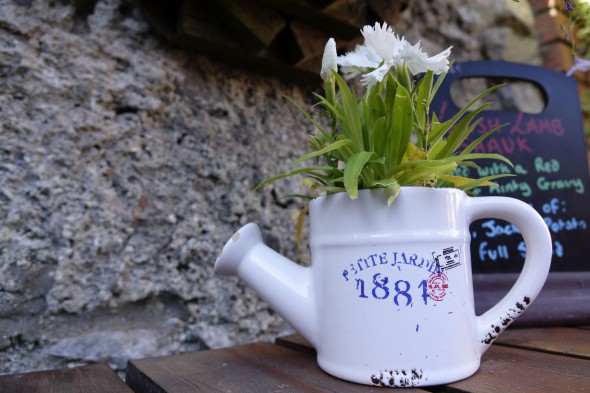 Meanwhile, general-purpose metering also performs well to help create balanced exposures across a range of scenes. It's unlikely you'll need to rely too heavily on the exposure compensation dial aside from in situations where you'd expect to use it. Sony includes a DRO Optimiser setting which can be helpful when photographing scenes of high contrast. There's an "automatic" setting which I tend to leave on at all times, but you can also select from five different levels, with the maximum giving the most pronounced results. It can be a good idea to use this setting if you've got areas of a scene that may otherwise suffer from blown highlights or detail lost to shadows, but it can also look a little heavy-handed or HDR like, which may not be to everybody's tastes.
As we'd expect, detail appears very well rendered when looking at images taken at low sensitivities, even when viewing at full (100%) size. This remains consistent when shooting all the way up to around ISO 6400, where detail starts to drop off and noise starts to become more problematic. That said, it's possible to produce A4 or A3 prints all the way up to ISO 12800 if you're okay with some noise appearing in the image.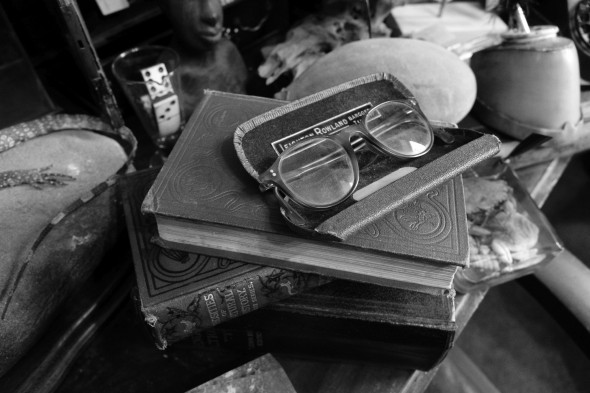 There's already an update to Adobe Camera Raw for the RX10 II, so you can process your RAW-format images with that if you don't want to use Sony's supplied software. By looking at corresponding JPEGs we can see that there's a fair amount of noise reduction applied to JPEG images by default, giving you scope to balance out noise reduction with detail resolution in post-processing if you wish to.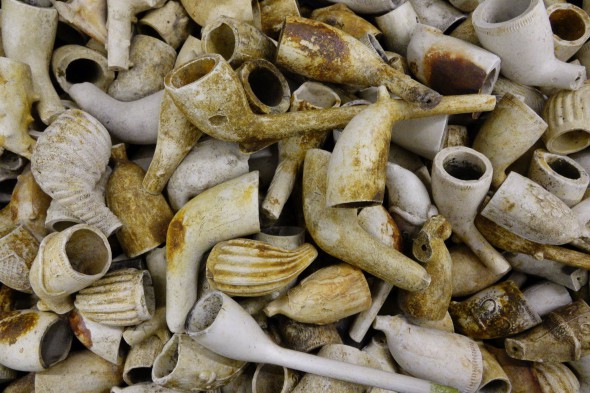 Sony RX10 II has kept the same lens on the RX10 II as its predecessor, and with good reason. The 24-200mm optic is eminently capable of producing sharp images, and the fact that it offers a constant f/2.8 aperture is also great both for blurring the background and for shooting in low light. Throughout the focal length, image quality is maintained well and blur is generally avoided at the telephoto end thanks to optical image stabilisation.
Video
There's a lot about the RX10 II for videographers to enjoy. 4K video shooting is joined by the ability to shoot in the professional XAVC S format. There's also both a headphone and a microphone socket for monitoring and recording sound.
One of the headline features of the camera, however, is the advertised high frame rate shooting, which is great fun to experiment with and allows you to capture some unusual views of life you wouldn't normally be able to see.
It's worth noting that if you want to shoot at the slowest setting then video quality will dip, but it's still useful for viewing and sharing at small sizes. To create an HFR clip you press the shutter release button to record for two or four second bursts (selectable in menu), which then translates into much lengthier videos when played back at up to 40x slower than real life.
Videos taken at either 4K are of a very high quality, but it is possible to see the famed "jello effect " – a wobbling image – when panning the camera at a fairly rapid rate. The effect lessens when shooting in 1080p, so it's worth considering the kind of videos you're going to be making before choosing the recording mode.
Verdict
The RX10 II retains a lot of the great features of the original version, while upgrading the sensor for extremely high image quality.
This won't be a bridge camera to suit a huge number of photographers, but for those who do choose it, it will probably represent an excellent investment. When looking at the high price, bear in mind how much the equivalent range of lenses you'd need for your DSLR would cost.
If you're the type of photographer who likes to shoot distant subjects, you may wish to consider the Panasonic FZ1000 with its more extensive 400mm reach, however, for the majority of users, the 200mm maximum length on the RX10 II should be versatile enough for most scenarios.
For those looking for a decent backup for their DSLR or CSC that removes the inconvenience of changing lenses, this could be a great option – perhaps if you're travelling, for instance.
The RX10 II is capable of producing excellent images, and is also pleasant to use for the most part.
Pros:
Tilting LCD screen
High resolution viewfinder
4K video shooting
Inbuilt Wi-Fi and NFC
f/2.8 constant aperture
Large sensor
Electronic shutter for super-fast shutter speeds
Cons:
Screen doesn't fully articulate
Screen isn't touch sensitive
Some functions not available in RAW format
Sony Rx10 II Key Specifications
1.0-inch type (13.2 x 8.8mm Exmor RS CMOS sensor with new stacked design.
Zeiss Vario Sonnar T* 24-200mm equivalent zoom lens (8.3x optical zoom), f/2.8 constant
Bionz X processor
ISO 100 – 12800 (64 – 25600 expandable)
Mechanical shutter: Bulb, 30 seconds – 1/3200. Electronic shutter: Bulb, 30 seconds – 1/32000.
4K, full HD and HFR video at a variety of frame rates
3-inch (7.5cm) tilting 1,228,000 dot Xtra Fine TFT LCD
XGA OLED 2359k-dot Tru-Finder
SD / SDHC / SDXC / Memory Stick Duo
NP-FW50 Lithium Ion Battery (supplied)
813g (with battery and memory card)
129 x 88.1 x 102.2mm
About the Author
Amy Davies is a technical journalist and photographer who has been reviewing cameras and other photographic equipment for the past five years. Her work has appeared in Digital Camera and N-Photo magazines as well as on Techradar. You can find out more about Amy and her work on her website.
Related articles