Nikon has launched the new Nikon D5 flagship DSLR at CES in Las Vegas. Let's take a look at the camera's key features …
What's new in the Nikon D5?
20.8-megapixel FX sensor
In-camera 4K-video recording and 4K time-lapse
Native ISO up to 102,400 (expandable to 3,280,000)
New Expeed 5 processor
153-autofocus points, 99-point cross-type AF
12 frames-per-second (200 shot buffer 14-bit lossless RAW)
Dual XQD slots, Dual CF slot body also available
3.2-inch LCD touchscreen
Finder field of view 100% (FX). Magnification 0.72 times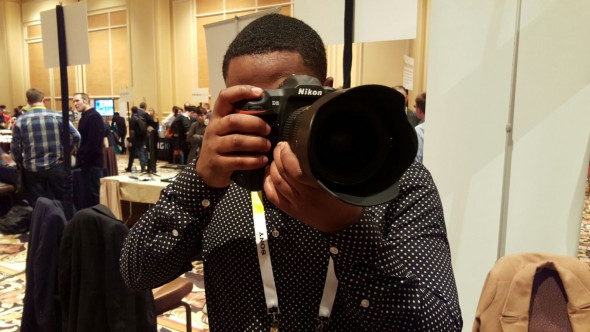 Jon Devo gets hands-on with the Nikon D5 at CES 2016
The big news with the new Nikon D5 is the autofocus speed. According to Nikon, this new camera focuses faster and more accurately than anything else currently on the market. We managed to get our hands on a pre-production sample and I was very impressed with its focusing speed in ambient lighting. I am looking forward to testing it with moving subjects though.
Many of the updates to Nikon's new flagship FX camera were to be expected, including the higher resolution CMOS sensor, now 20.8-megapixels. It may not be quite as high as some may have hoped for, but it's high enough to represent a good balance between high resolution and good low-light performance.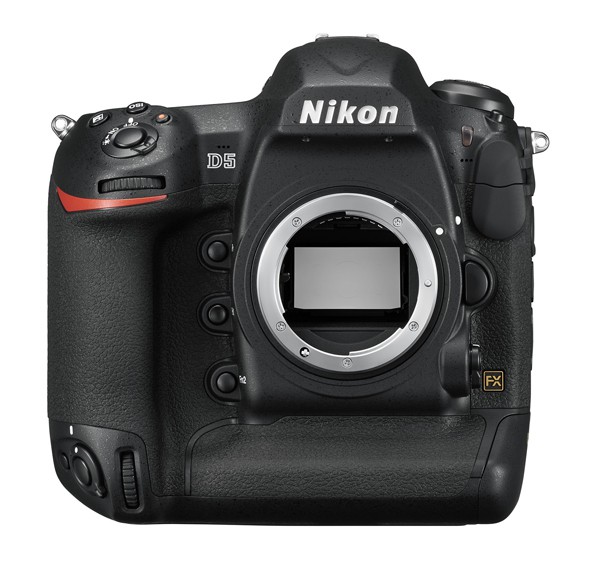 It's also incrementally faster than its predecessor up from 11 fps with full autofocus and metering between frames, to 12 fps or 14 fps with mirror lock-up. 153-autofocus points cover a large part of the Nikon D5's sensor, giving this camera a huge boost in terms of focus-tracking ability. We have yet to properly test it out for ourselves but I expect this camera to lock onto subjects and stick with them stubbornly as they move across the frame.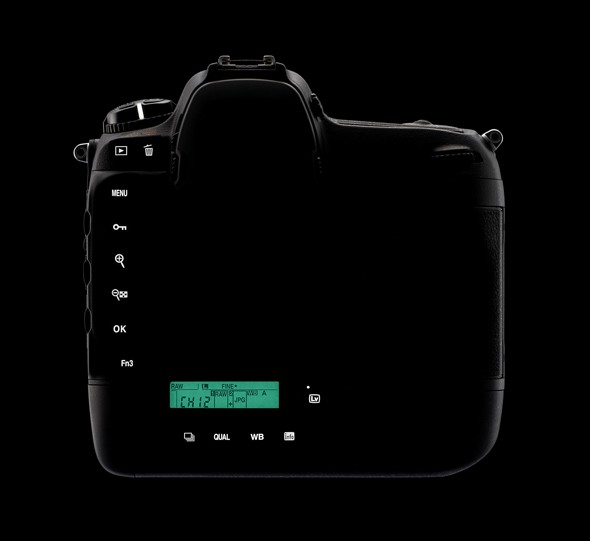 The camera's native ISO sensitivity is now slightly broader (ISO 100 – 102,400) with ISO 50 and an amazing ISO 3,280,000 available at extended settings – It will be able to see in actual darkness. ISO 102,400 is also available during video recording. To keep the D5 in touch with the 4K-video recording wave, it now has improved video capabilities, adding in-camera 4K and 4K time-lapse features.
As well as 4K video, one of the most significant updates is that Nikon has surprisingly gone double or nothing with XQD card slots, although a dual CF body option is available globally – I was told by Nikon reps that you'll need to opt for the XQD version to get the most out of this camera. It's clear Nikon needed to opt for a faster card option with in-camera 4K-video (30/25/24p) recording capabilities added to the new D5 feature set, but it's surprising to see the company go double XQD instead of CFast or the significantly more compatible UHS-II SDXC cards. For fast data transfer, the D5 uses a new USB 3.0 port, which is twice as fast as an Ethernet connection.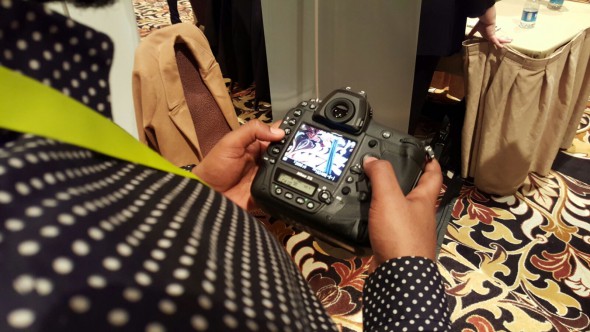 Another interesting addition is the camera's 3.2-inch retina touchscreen, a first for Nikon's professional camera lineup. You can't use the touchscreen for navigating the menus, but you can use it to scrub through and zoom into your images during playback, it can also be used to type notes into the metadata of your pictures.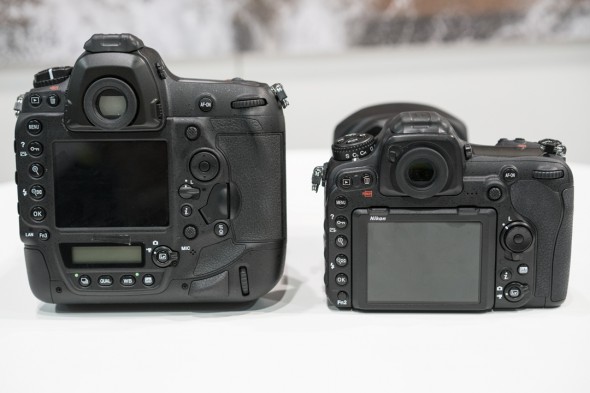 The Nikon D5 (left) alongside another new arrival, the D500
D4 and D4s owners will be happy to learn the new D5 still uses the EN-EL18a. The camera's weight with the battery and the media included, D5 (XQD-Type) is 1405g and the D5 (CF-Type) is around 1415g.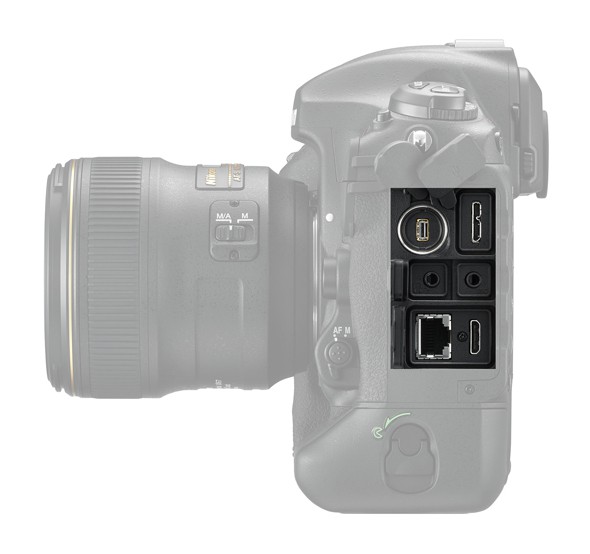 Nikon D5 (Body only): £5,199.99/€6,989.00, we expect to see this model around March.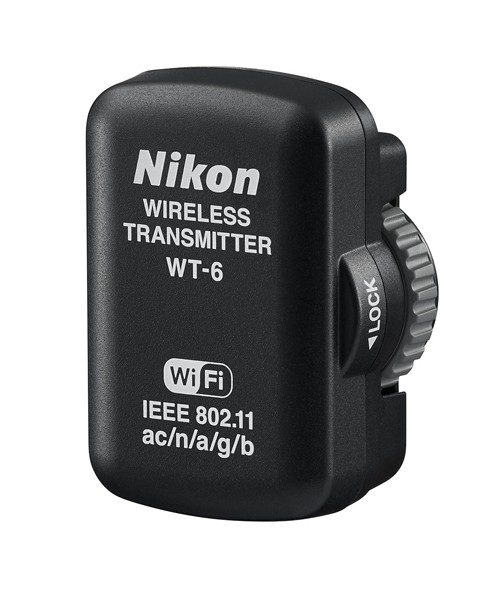 In addition to the D5, Nikon is pleased to introduce the new WT-6 Wireless Transmitter (available separately) for efficient high-speed wireless network communications. When connected to the D5, high-speed transfer of image data to a computer* or an FTP server over a wireless network connection is made possible, with a maximum range of approximately 200m*2, making communication significantly faster with support for the new IEEE 802.11ac (2×2 VHT80) standard. Wireless control over the camera from a computer is also possible using Camera Control Pro 2 (available separately).
*1 The Wireless Transmitter Utility (available for download from Nikon's website) must be installed on the computer
*2 With large antenna at wireless LAN access point. Range varies with signal strength and presence or absence of obstacles
Related articles