Matt Parry picks up his camera and heads to Iceland, giving us his tips on where to go and what to shoot
All images by Matt Parry
Iceland's popularity as a destination has never been greater. The number of foreign visitors to the country has tripled since 2000, and this is set to grow further thanks to Iceland's increased potential as a stopover destination on transatlantic journeys and its accessibility from most of Europe (less than 2 ½ hours' flight from the UK).
It is also more affordable than many people think. Direct flights have come down considerably in price, and once you're on the ground, hotels, car-hire and petrol are comparative in price to most parts of Europe (although eating out can be more expensive). This makes it eminently possible to explore this wonderful island on a reasonably modest budget.
It is abundantly clear why Iceland has become a true bucket-list destination for outdoor photographers. After all, there are not many places where you can explore stunning glaciers, erupting geysers, relaxing geothermal spas, iconic waterfalls, snow-capped mountains and even iceberg-adorned lakes and beaches, all within a relatively short distance from one another. And, perhaps the icing on the cake, it is a one of the best places in the world to witness one of nature's most incredible displays: the Northern Lights, or Aurora Borealis.
The following is a short guide to some of the highlights that can be found in Iceland's south west region and along its southern ring road.
Reykjavik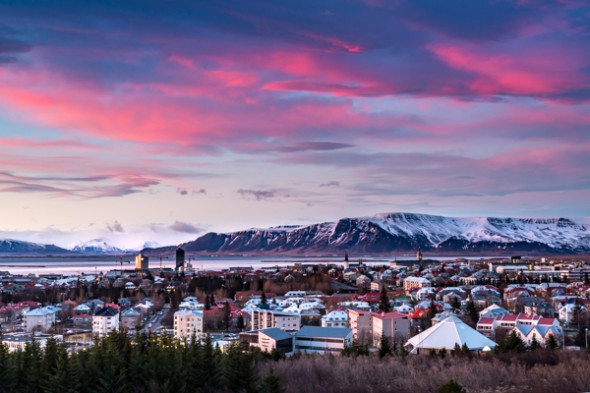 Iceland's capital city and a great place to spend a few days. Only a 45-minute drive from Keflavik International airport, the main part of the city is relatively compact but contains some great places to eat and drink as well as a few impressive sights of its own.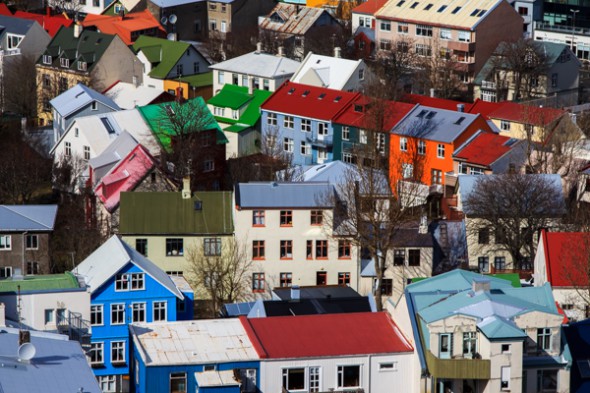 This includes the Solfar (Sun Voyager) statue on the waterfront, Harpa Concert Hall a short walk away and the 73-metres-tall Hallgrímskirkja church which dominates the skyline. It is also a great city to wander and discover quirky street art.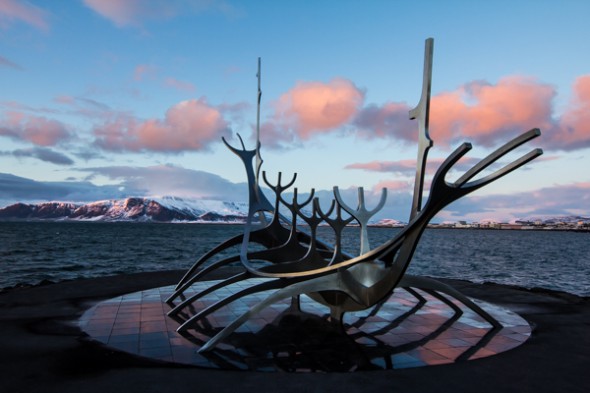 Skógafoss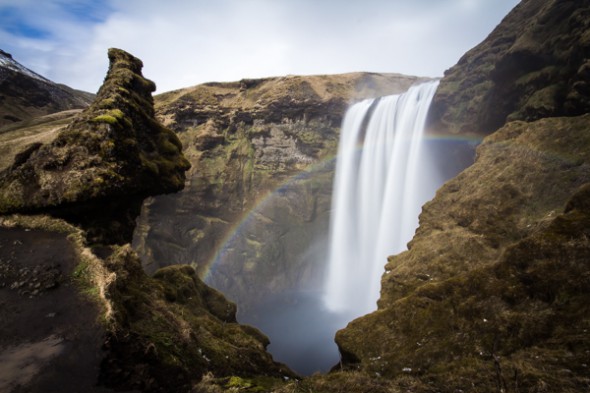 The hugely impressive, 60-metres-high Skógafoss waterfall is one of the biggest in the country. Sitting just off the main ring road "Route 1" in the south of the island, it is an easy place to visit on the popular tourist route to Jökulsárlón.
The main downside to such a beautiful sight is the number of tourists who stop by the coach-load – it's rare to find yourself alone here, but regardless it's an easy place to lose a couple of hours. In addition, if the sun is shining on the falls, you'll be treated to a beautiful rainbow in the spray.
Svartifoss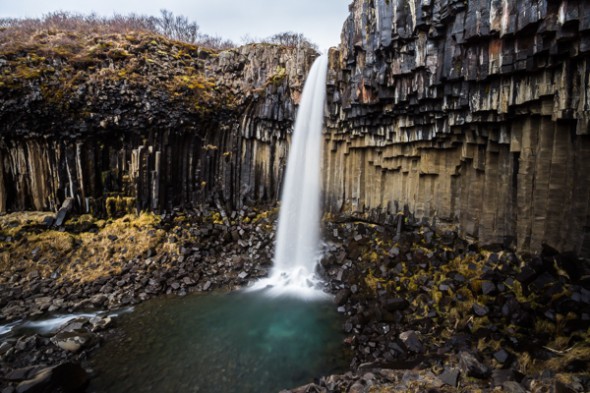 Svartifoss, a.k.a. Black Falls, is a relatively easy hike from the car park at Skaftafell visitor centre in Vatnajökull National Park. It's famous for its basalt columns and looks incredible, especially when the columns have ice stalactites hanging from them!
Combine the waterfall with a visit to the nearby Skaftafellsjökull glacier tongue (walking distance from Skaftafell car park) or the equally impressive Svínafellsjökull glacier tongue, a short drive away.
Vik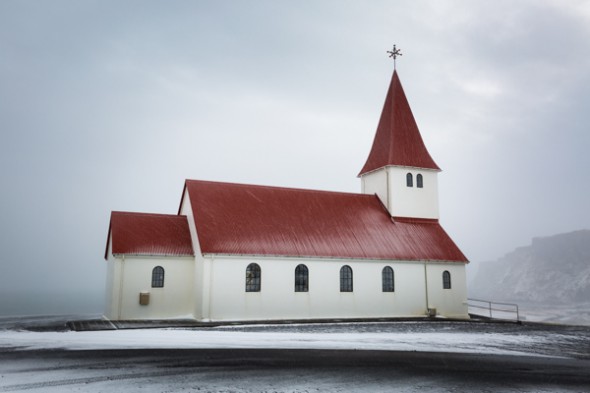 The tiny village of Vik (Vík í Mýrdal) is the southernmost village in Iceland and conveniently sits just off the Route 1 ring road. Despite Vik's small size, it's well worth staying here for a day or two and exploring the nearby attractions which include the Reynisdrangar sea stacks, Reynisfjara beach and the promontory of Dyrhólaey, as well as the beautiful black sand beach and iconic church.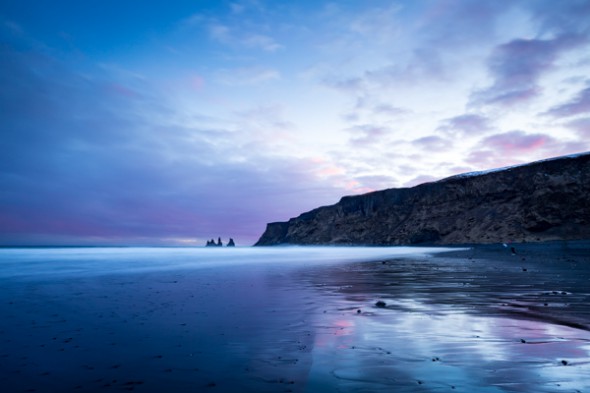 Northern Lights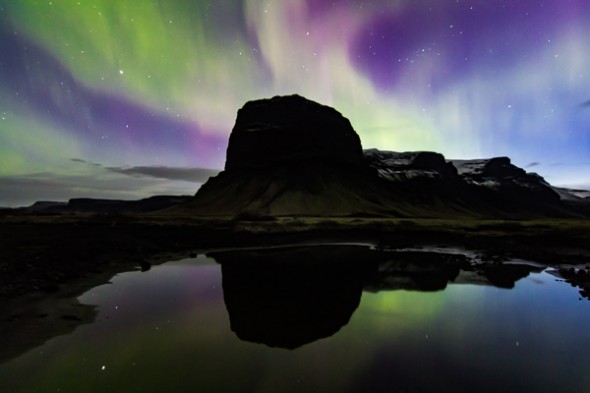 The stunning natural phenomenon of Aurora Borealis needs no introduction. The display shown in the shot above was a relatively calm one, captured near the impressive mountain of Lómagnúpur.
Northern Lights sightings are by no means guaranteed and are dependent on the Aurora being strong enough and the sky being clear enough. You also need to be far away from strong light pollution. The season runs from October to March, although I was lucky enough to see this display in mid-April.
Blue Lagoon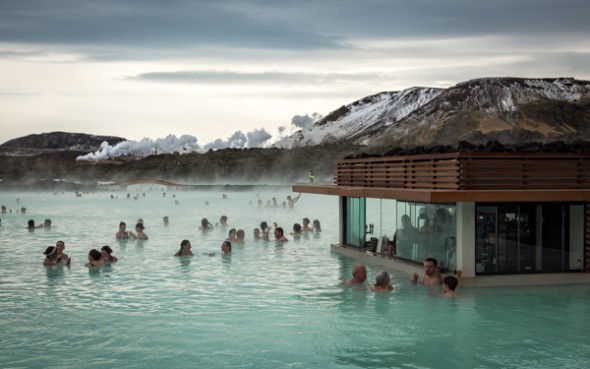 One of Iceland's main tourist attractions, these thermal hot springs are located in Grindavík on the Reykjanes Peninsula (near Keflavik International Airport). A visit to the Blue Lagoon (Bláa lónið) geothermal spa is a great way to start or end your trip.
Jökulsárlón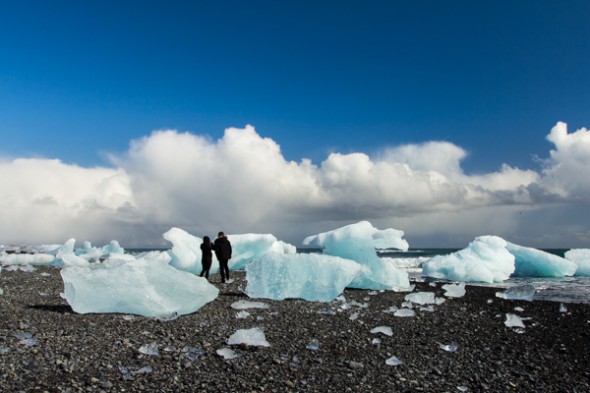 This place is truly incredible! Icebergs break off the Breiðamerkurjökull glacier tongue (part of the huge Vatnajökull glacier) into Jökulsárlón lagoon. The icebergs flow from the lagoon into the sea where they wash back onto the shore.
Gullfoss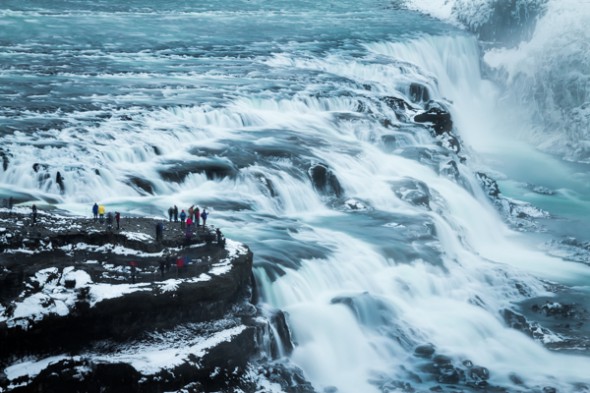 Gullfoss (Golden Waterfall) is part of the Golden Circle route which includes Þingvellir (Thingvellir) and the Geysir Hot Springs. This is a very popular day trip from Reykjavik and one of the highlights of Iceland. The Hvítá (White) river is fed by Iceland´s second biggest glacier, the Langjökull, and carries a tremendous amount of water over two big drops.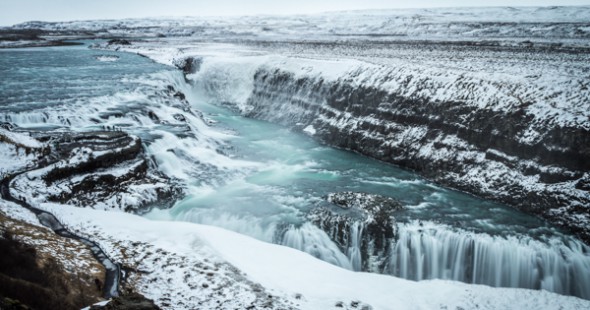 Matt's destinations mapped
You can use the interactive map below to see where Matt's recommended photo spots are located – click the camera icons to see which images were taken where.
About the Author
Matt Parry is an award-winning travel photographer whose images and articles have featured in leading travel and photography publications. He has presented videos, led workshops, and given talks on travel and cityscape photography. To date, Matt has visited 60 countries across six continents. Follow his travels by visiting @mattparryphotography on Instagram or mattparryphoto.com.
Related articles