We speak to an expert cycling photographer to get some tips on capturing exhilarating bike races at spectator level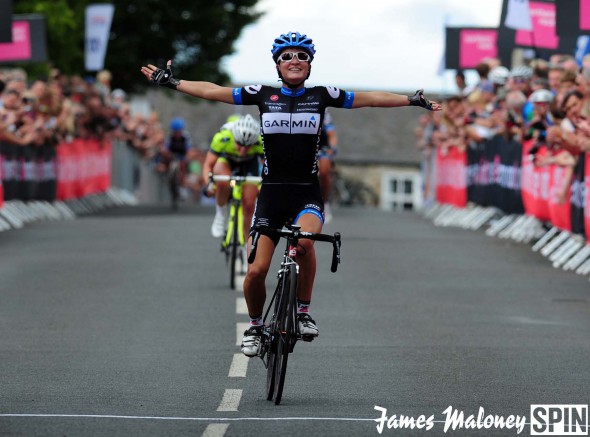 With no shortage of cycle races and events taking place on public roads in the UK, cycling is one of the most accessible and exciting sports to photograph. There's plenty of scope to capture action and atmosphere, often against a backdrop of beautiful countryside. If this is something you've never done before though, it can be difficult to know quite where to start. To lend a helping hand, we got in touch with James Maloney, press photographer for the Trinity Mirror and publisher of Spin Cycle Magazine. Able to navigate his way around both the action photography and pro cycling worlds, James enjoys getting the chance when he can to capture the world's fastest cyclists doing what they do best. Read on for his top tips…
Tip #1 – Always be observing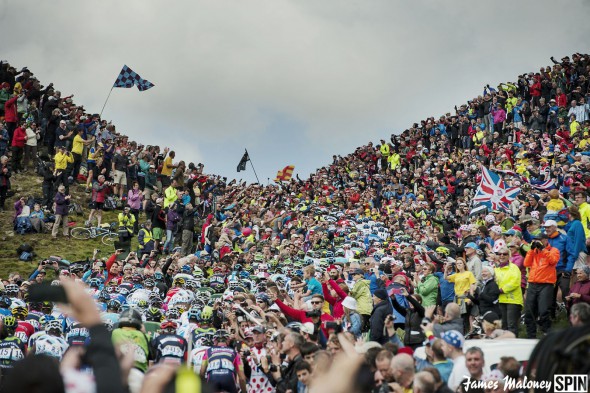 It's a rule so fundamental it seems obvious, but it bears repeating nevertheless – you can't capture a moment if you don't see it. James's first tip for a budding cycling photographer is to always be looking out for the moment, and be ready to grab it when it does. "Cycling is probably one of the most beautiful and brutal sports to photograph," he says. "There is so much to look out for. Asides from the main action and often breathtaking landscapes, the crowds always make good photographs. Weather can also play a major part – there's nothing quite as epic as getting a shot of a rider covered in mud with a tired and weary look on their face."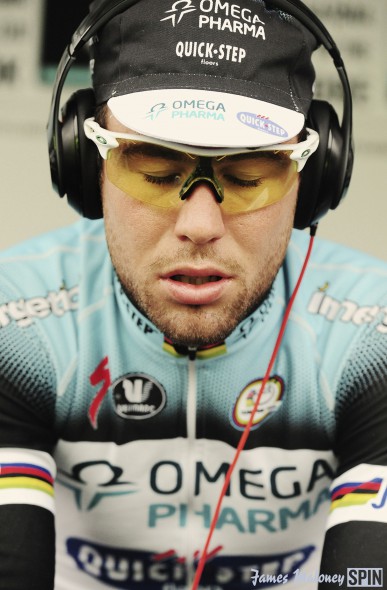 Timing and perception are skills that it can take time to learn, but once you're there the benefits will be self-evident. "Photographers could be Jedi Knights," James says. "It sounds silly, but you kind of need a sixth sense to 'know' when something is about to happen. It's difficult to explain, but even with mundane jobs you just 'know' when something is going to occur or someone will move into the frame to make that image just that little bit better. Sport is still very much unpredictable, but the more you do it then the better you get at sensing when something is going to happen. That and blind luck!"
Tip #2 – Capture judiciously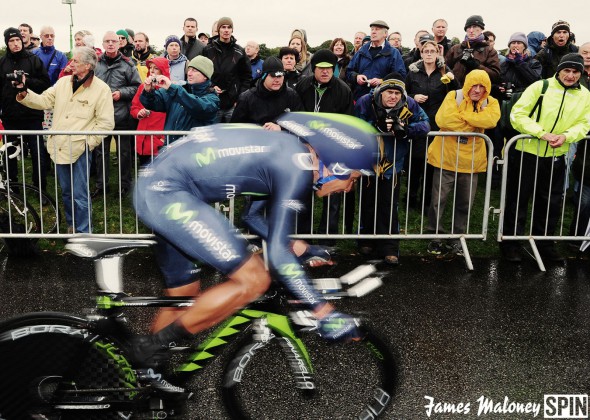 The beauty of digital cameras and high-capacity memory cards is that there's no restriction on how many shots you can take. However, that doesn't mean you should blindly fire until the shutter unit on your camera gives out.
"A good example of this is the advice given to me by two of the talented agency lads that I have the privilege of working alongside when covering football – Phil Noble, from Reuters, and Pete Byrne, from PA," James says. "Back when I started out, these two nicknamed me 'Machine-gun Maloney' because I was constantly clicking away during a match. Now, this was mainly due to nerves and inexperience – I hadn't covered much football at this point, so I would over-shoot."
"They took me to one side and gave me a great bit of advice – shoot as if you were using film. What they meant was to be critical of what you're shooting – wait for everything to move perfectly into the frame and then take a great picture, not an average image. There is no point shooting lots of pointless images, as it will not only take you ages to sort through but you're wasting your creative energy when it can be put to better uses."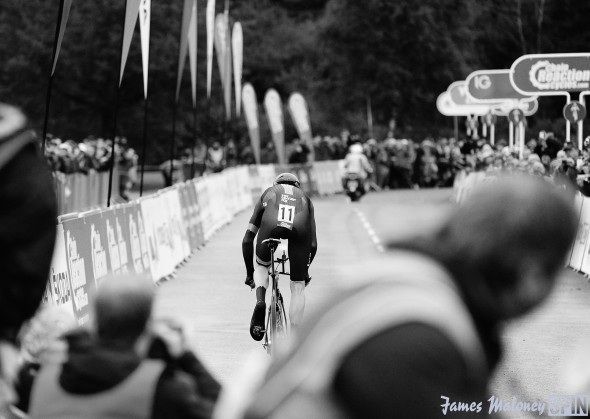 Worth noting – waiting for the crucial moment may sometimes mean resisting nature's call…
"The three things that I always say make a good snapper are timing, technique and a strong bladder," he says. "Sometimes you're stuck in the one place for hours, but if you nip for a 'nature break' and miss the action, you'll be kicking yourself. There are also the little moments in the build-up, during the action and afterwards that can make for some lovely images."
Tip #3 – Be bold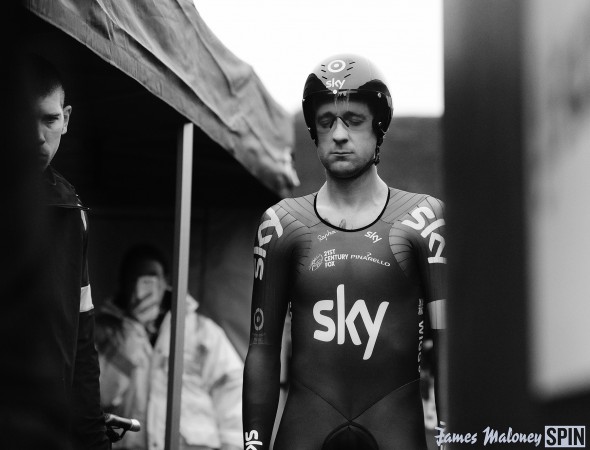 A simple tip, this. Don't be timid. Don't be afraid to get close to the action if you see an opportunity to do so.
"One of the most important lessons that I ever learnt was to be more ballsy," James says. "It can be quite intimidating starting out as a photographer. Here's all these new faces and, at first, you're a little bit afraid to get right in there and up close. However, if you're standing too far back then you'll be missing out. Don't go overboard, though, and always remain professional – get in, get what you need and get out."
Tip #4 – Plan thoroughly
"Planning is key," James says. "Get the route for whatever race you plan on covering and go over every single part of it. Google Street View is a great tool to use for working out where you'll set up along the route, as you can see all the best vantage points without leaving your house."
"Next up is to try and get a copy of the race manual or the 'race bible' as the riders call it. This has all the important information about the stages and route, including timings, etc. Work out what images you want to take beforehand. Leaving everything to luck is fine, but if you plan ahead then you're more prepared and have a better chance of actually getting what you want or need."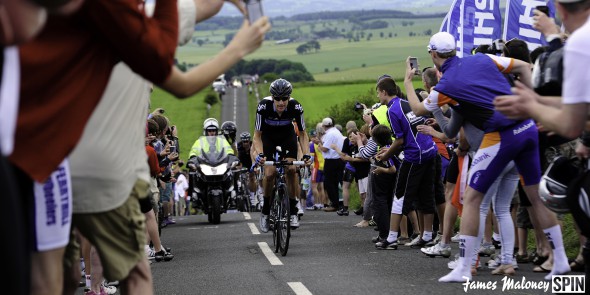 "Speed is another important factor when covering cycling. It sounds daft to have to spell it out, but if riders are climbing a steep hill then you'll have a bit more time. Whereas if they're going the opposite way downhill or on the flat, they'll be moving at a much quicker speed. With that in mind, you'll need a decent camera with a high shutter speed to freeze the action."
"Take a look at some of the track stuff produced by Tom Jenkins at the Guardian. He is like an artist – although using a camera instead of a paintbrush. His images using a slow pan and remote flash are just absolutely stunning."
Tip #5 – Learn from the best
On the subject of recommendations, one of the best things you can do if you want to learn a photographic skill is to examine and emulate the pros in the field. James has a few names to recommend to start you off.
"Photographers like Kristof Ramon and the husband and wife team of Jered and Ashley Gruber take this to another level," he says. "Their work is amazing and definitely something others, including myself, try to emulate."
"Another good cycling snapper to watch out for is Russ Ellis from Leeds. He's really hitting his stride at the moment and it's easy to see why a lot of the pro teams are – pardon the pun – snapping him up. He will easily become one of the best cycling photographers in the world."
"On a local level, I love seeing what one of my friends Dan Monaghan shoots. He really comes into his own when covering cross races. Like Russ, he captures those magical moments away from the buzz of the race. His eye for perspective and timing is spot on."
"Another friend of mine, Dan Kenyon, who is the co-founder of Spin Cycle Mag, keeps me on my toes too. His background is commercial and advertising photography, but he is a super-talented guy that takes some cool photos that make you think and really capture the atmosphere of racing. His work on the Tour of Britain from inside the team car was just fantastic. Really insightful. All these guys are great at what they do and, I think, you have to be inspired by what others shoot because photography is always evolving."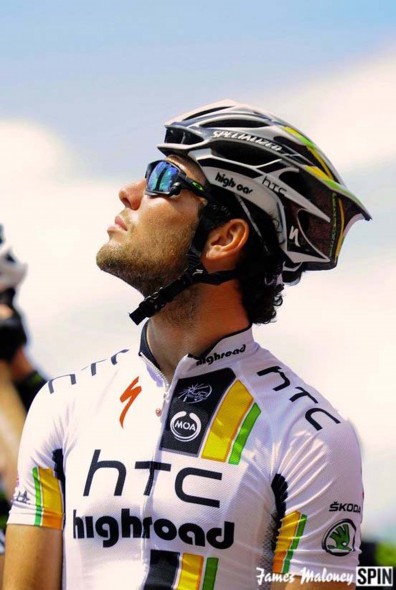 About the Author
James Maloney is press photographer for Trinity Mirror and the Liverpool Echo and publisher of Spin Cycle Magazine. Follow him on Twitter: @YouFromTheEcho
Related articles