As one of the UK's most spectacular and fascinating forms of wildlife, wild seabirds present a terrific opportunity for photographers. Here's where to go, what to shoot and how to do it.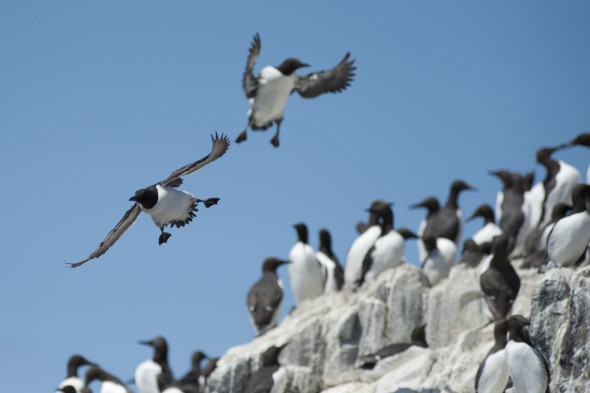 In the UK we are blessed with coastline; miles upon miles of it – 19,491 miles, to be precise. On these craggy shores we are lucky enough to host some of the world's best sites for spotting and photographing seabirds.
In spring, the coastal shores and small islands off the UK start to fill up with the noise and smell of a myriad impressive birds, some having flown thousands of miles to return here to breed. The season lasts from May until August, meaning you've just about still got time to make a quick trip this year, or to plan one for next year.
Where to go?
Around the UK there are plenty of locations that can provide excellent access to allow you to photograph and experience seabird colonies. The northern coasts are arguably some of the best, but islands off the coasts of Ireland and Wales also offer truly superb photographic opportunities. Here are some top locations:
The Farne Islands
The Farnes are found off of the coast of Northumbria and are managed by the National Trust. They're made up of numerous islands, and most visitors will visit both Staple Island and Inner Farne during their stay. Home to more than 35,000 puffins, as well as a total of 22 species of seabird, the Farnes are a paradise for the photographer. With boats offering landing tours from the nearby small fishing town of Seahouse, this is a top photographic destination.
Bempton Cliffs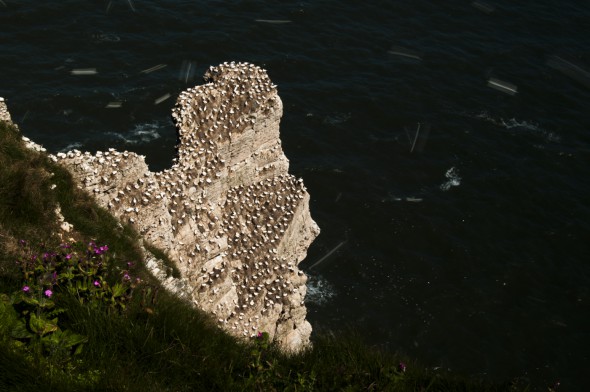 The RSPB Bempton Cliffs in Yorkshire provide a wonderful location to photograph seabirds. Home to England's only mainland gannet colony, the cliffs offer spectacular views of gannets, puffins and a number of other seabirds up close on the top.
Isle of May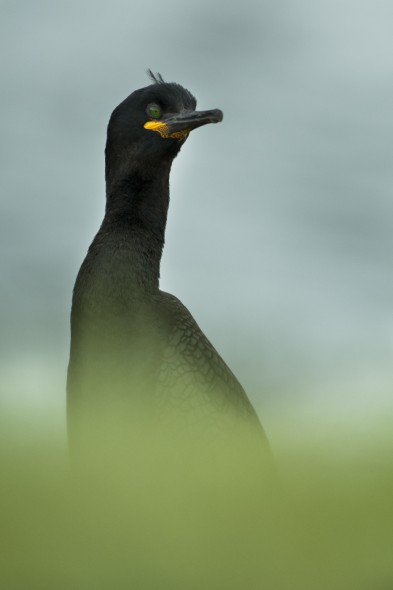 The Isle of May lies in the Firth of Forth and can be accessed from North Berwick. Offering a host of species including puffins, razorbills and shags (pictured), it is an excellent place to spend hours getting close to seabirds. For more information check out the Scottish Seabird Centre.
Skomer
The island of Skomer, lying off the south coast of Pembrokeshire, is another wonderful place to see and photograph sea birds. Mostly visited for puffins, it offers a spectacular backdrop and is a popular location with all types of wildlife photographer. The island can provide an overnight stay, but booking is essential as spaces always fill up very quickly at the start of the season.
Saltee
Situated roughly 5km off the coast of Kilmore Quay, Ireland, the Saltee Islands are made up of Little Saltee and Greater Saltee. Accessed via boat, landing trips can be booked in advance and offer a quieter location for photographing an abundance of species.
Species to look out for
With your location sorted and your boat trips booked, it is important to know a little bit about the subjects you are hoping to capture. When conducting any kind of wildlife photography, it is often best to focus on a few species rather than trying to make images of everything you come across in a single visit. Decide on a few key subjects and focus on making good images – working like this will yield far better results. And you can always go back the day after, or a week later, or the even following year, to add to your portfolio!
Puffin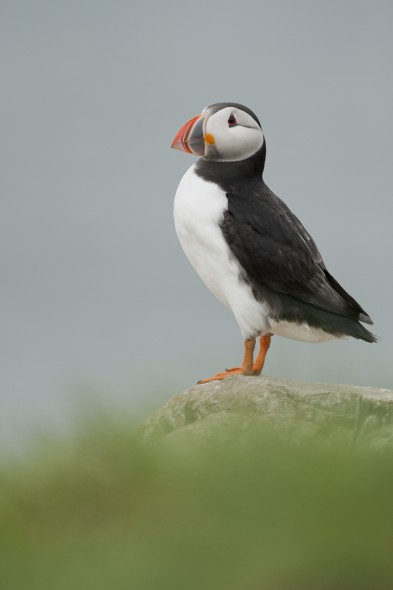 A favourite of photographers and birdwatchers alike, puffins are charismatic little birds from the auk family. Nesting in burrows, they can often be seen digging in the early season, spraying mud out from the ground. The shot that most people are after is the classic beak brimming with sand eels, or the puffin in flight; but don't be afraid to break tradition!
Guillemots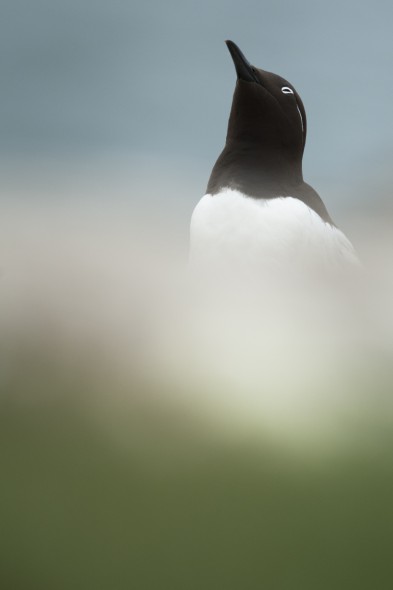 Nesting in cliffs, guillemots are wonderful birds. Their precarious nests, which look almost impossible to breed on, are fantastic; while their sharp looks make for some excellent photographic opportunities. The bridled variety (those with white eye-rings) often prove more photogenic for portraits.
Razorbills
The razorbill is a medium-sized seabird with a much thicker bill than the guillemot. They have a stunning white streak on the head as well as an amazing yellow interior of the beak. Found usually on more northerly islands, these are certainly a top species to look out for.
Gannets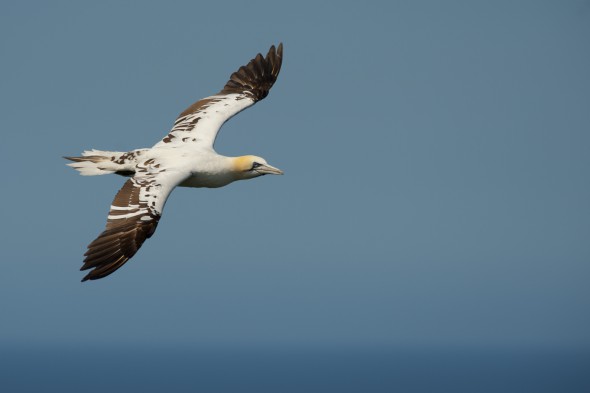 I'll say it: gannets are my favourite seabird. They are beautiful and so graceful in flight, and their slender wings and aerobatics are simply astounding. Colonial breeders, they are often found congregating en masse and it's a truly impressive sight. Standing at Bempton with gannets streaming along the cliff top is a must for all wildlife photographers.
Arctic Tern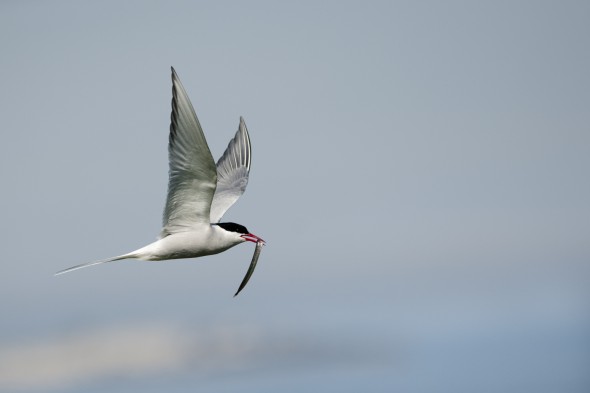 The Arctic tern is an amazing bird, each year migrating thousands of miles between the world's polar regions. It's crazy to think of these birds travelling from the Arctic circle to the Antarctic each year! With slender bodies and beautiful tail streamers they're a stunning species to work with. Wear a hat on Inner Farne, as these guys will more than happily peck at your head!
What to shoot?
With your location sorted and some knowledge of your subjects in the bag, it's time to get planning the images you want to acheive. Often I will start with a checklist for the day; it's usually narrowed down to a few specific images, aiming to produce just a few great shots rather than many average ones. The list may seem unnecessary, but it's a good way to hone your mind photographically.
If it is your first visit, I would recommend concentrating on portraits, as these can be achieved fairly easily over a whole day. Find a location with a good number of birds and then base yourself there for a number of hours. Watch how the birds are moving and where they regularly pose, then move into position for the perfect shots. Often, being low to the ground is important to gain a better perspective with plain backgrounds. However, if you're doing this, be aware of other visitors, especially at peak times!
If you have achieved a number of good portraits, moving on to some of the wider shots is a great way to supplement your portfolio. You could even try for some in-flight action with the puffins. Being deceptively fast, puffins can prove to be a difficult subject to photograph in flight, but with some persistence and practice a handful of good images can certainly be achieved in a day.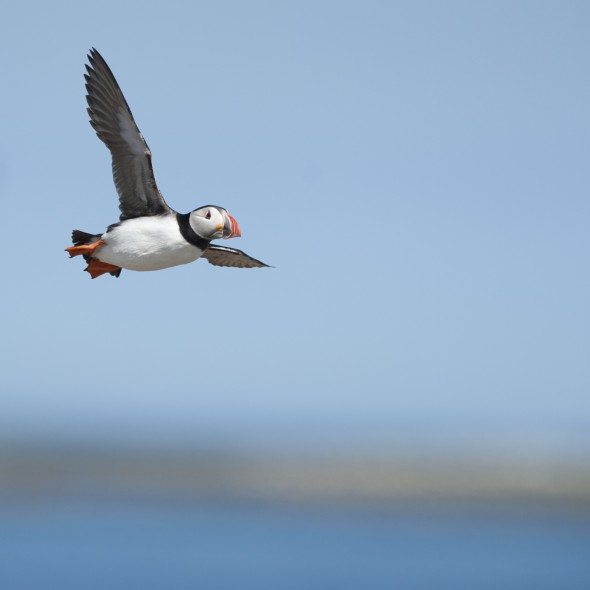 Firstly find a location with a good view over the sea and then stop for a moment. Watch the birds and take note of how they are coming in to land. Work out the direction they are moving in (often into the wind) and asses the background against which you want to photograph them. The tones of a blue ocean or sky work great.
Pick up your camera and choose a bird that is quite a way off. Follow it through your viewfinder as it makes its way in to land. Often at the last moment they break to the wrong side or drop before the perfect photographic distance, but keep going and soon you will get the opportunity you are after.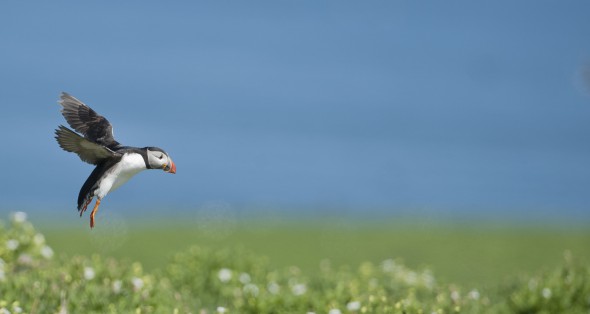 Using single-point AF works best for precise compositions, but if you are struggling to keep a single AF point over your subject, try working with Group-area AF tracking modes. The great thing about working on seabird islands is that there will generally be very little in the background that will mess the AF around, resulting in more keepers!
Remember that in order to get the detail in the undersides of the birds and prevent them from being entirely black, you will need to overexpose slightly. Of course, with puffins and many sea birds being a mix of black and white, you'll have to be careful not to overexpose too far and clip the highlights. Consult your histogram after a few test exposures to make sure you are getting it spot on.
In addition to portraits and flight images, work with wider angles to show the scale of the environment, placing your subjects in the landscape for dramatic results. With the birds often coming very close, it can be very easy to get wide-angle images also, but remember not to push it too far or disturb a subject for too long.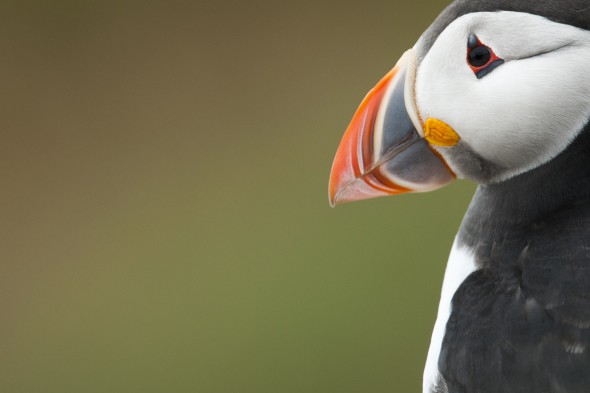 What to take?
In terms of equipment, someone spending a day on a seabird island really could make use of just about any photographic kit. However, the below list is a suggestion for making the most of it:
A main camera with your longest lens. Something around 300mm will be ample for portraits of seabirds that are close to the paths, as well as for the in-flight images.
A mid-range lens covering around the 70-200mm mark for more environmental portraits or group shots of seabirds on the cliffs. A fast 70-200mm f/2.8 is also a great lens for birds in flight.
A wide-angle lens – anything from 14mm to 35mm for the wider landscapes taking in the islands, or more up close and personal wildlife images.
Lots of memory cards and at least one spare battery – you will likely shoot a large number of frames on any given day and it's always worth having a backup just in case.
A waterproof cover for you and your gear. Being stuck on an island for hours with little in the way of protection can be rough, but it also makes a great opportunity for images, so being ready to face the elements is imperative. The same goes for if it's hot – sunscreen and bottles of water are essential. Be prepared.
Final tips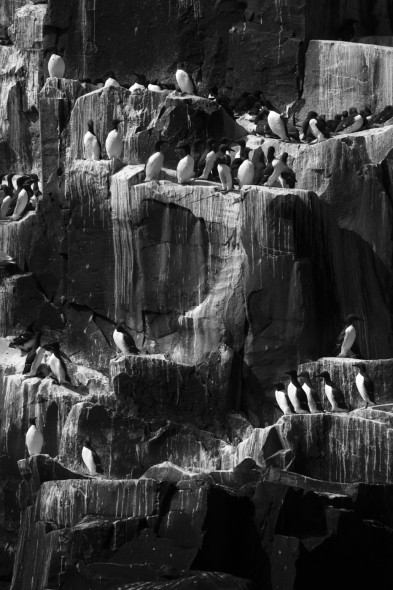 In terms of additional tips and tricks, if you are lucky enough to get some good bright overcast conditions then you'll have a perfect day for shooting close-up portraits. These conditions result in much more evenly lit images – especially good for those contrasty black-and-white subjects.
Also try getting out to the islands on a weekday when they are far less crowded with tourists and groups (although in peak season it will always be busy). Avoid the school holidays!
Photographing seabirds is fantastic and visiting a colony is something every photographer (and person) should experience at least once. The sights, sounds and smells are something that will stay with you for a lifetime, and the possibilities for photography are simply awesome!
So have fun, be prepared and enjoy working with one of the UK's greatest wildlife attractions: our gorgeous seabirds!
Related articles