Professional fashion and portrait photographer Laura Lewis shares her tips for keeping a cool head when preparing for a photo shoot.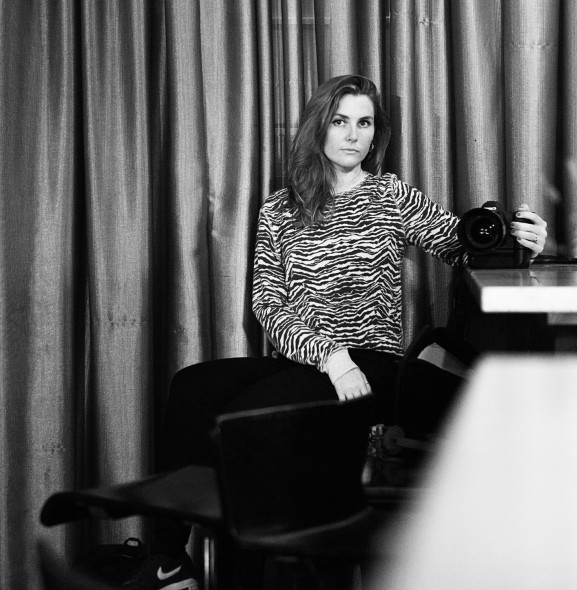 My first paid photo shoot was scary. I was just about to take the plunge into the freelance world and my first shoot, commissioned by a record label, was on the horizon. I needed a bit of reassurance and guidance and so I rang a photographer that I knew and admired to seek advice. She told me to "be as prepared as possible [and] the rest will fall into place". She was right.
For me, preparation is an integral part of the photography process. When my friends and I graduated from art school it was apparent that, even though we had the technical skills to take great pictures, we didn't know about the practical stuff.
How should we prepare for a shoot? How could we take an idea through to fruition? We'd learned how to take pictures but taking those skills to the next level – and actually being commissioned and paid to shoot – was daunting.
This article is designed to offer some practical tips for preparing for a shoot: some of it I've learned from my own experiences (good and bad); other bits of advice were nuggets of gold given to me by other photographers and creatives. While I specialise in portraiture and reportage, I hope that a lot of the tips and advice offered below are transferable into many areas of photography.
First things first – what are you shooting and why?
Sometimes we only get a nano-second to chat with a client before a shoot; other times we have the luxury of lots of conversations. Either way, knowing your creative brief before a shoot is really important. Discussing your goals and your primary purpose with whoever is commissioning you before a shoot, along with their needs and expectations, greatly aids the process. You've got the go-ahead to shoot for your client, so it's time to get talking.
Your discussions with your client ahead of the shoot may include practical conversations such as the budget, image usage, how many shots you are expected to deliver, whether retouching is included, what other potential costs are not included, who keeps the copyright, who is insuring the job, will there be a contract, or will things be agreed in writing by email.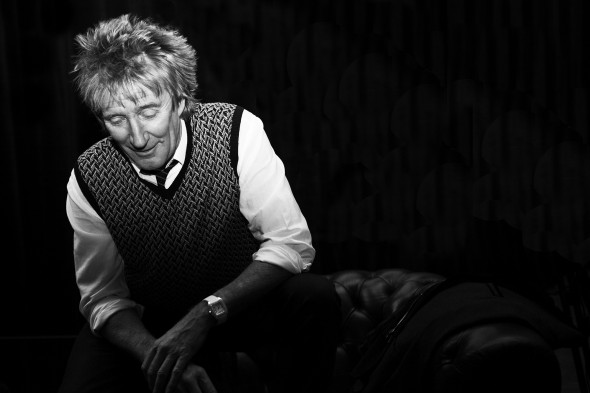 Chatting over the creative nature of the shoot is also beneficial. Will you be shooting in a studio, or on location, or elsewhere? What is the client aiming for? Does the client have reference pictures of the type of thing required? Sometimes it is equally important to find out what the client is NOT aiming for, too. You might be planning to photograph your subject on a yellow background, only to find out on the day that the client hates yellow.
Discussing details like this as early as possible will save you precious time on your shoot day. It can be incredibly helpful to send reference pictures back and forth with the clients – 'mood boards' of what the feeling of the shoot might be like, creating a visual reference to help keep everyone on the same page. Other creative discussions ahead of the day might include styling, hair and makeup or props – your reference pictures and mood boards may extend to colours, poses, styles and other approaches to what your subject is wearing.
Personnel
Once your concept for the shoot is agreed with the client, it's time to think about who you are going to need to help you realise your goals. A good team of people around you on a shoot can be the difference between a slick operation and a panicked free-for-all! Budget naturally plays a large part in deciding who will be available to you. For some shoots you'll be able to afford one assistant who will need to help you in all areas: lighting, digi-op, driving, time-keeping and logistics.
Other, better-paid gigs will allow you to surround yourself with a a full team, including a first and second assistant, a digi-op, a makeup artist, a hair stylist, a stylist, an art director, a producer/production manager, a people-mover with a driver and specially organised catering to bring a freshly cooked and hearty lunch.
Whether the team is large or small, communication is always key. Keeping a good dialogue flowing in the lead-up to the shoot between team-members can also be hugely useful. If your assistant/glam squad/digi-op have seen your client's mood boards, the chances are everyone will hit the ground running and know what the team is aiming for creatively.
Depending on how many people are in your team, it is also sometimes pertinent to send out a call sheet to all your shoot crew the day before the shoot. The call sheet can detail important information like timings, locations, contact details, catering arrangements and parking availability.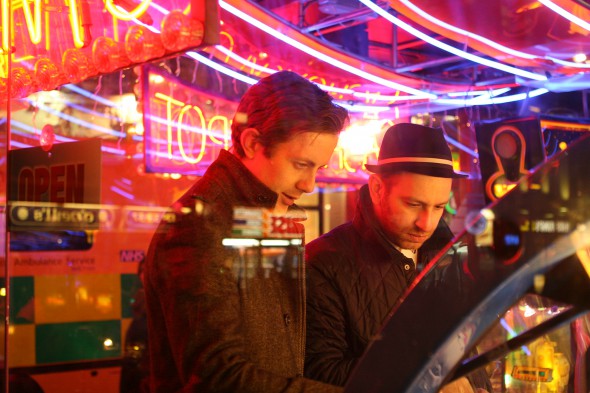 A little bit of preparation can go a long way. I knew we would be shooting Will and Saul (Chase & Status) in an arcade, so the day before the shoot I made sure we had bags and bags of 10p pieces!
Location
The shoot location will have a great bearing on your output. For that reason, doing a recce at your chosen venue ahead of your shoot day is highly recommended, though this isn't always possible – you might be shooting in a different country, or at the subject's house, or working on a set that won't be constructed until that day, for example.
However, even when you can't physically go to a location, you could try searching for it using a map application or try contacting the venue owner or manager to get useful answers your questions. Gauging the size of the space will let you know if your lenses are wide/long enough. It's also wise to enquire about venue permissions – you may need a permit or signed property release to work in this space, depending on whether it is privately or publically owned.
Finding out about available facilities can also be crucial to a shoot: do they have plenty of electrical sockets? If it's an outdoor location, is there shelter? Are there food outlets or places for refreshments? How about phone signal and Wi-Fi?
These are just some of the obvious concerns. You may not think you require much to get the job done, but you're taking a big risk if you don't make an effort to explore some of the variables that could impact your shoot. It may be good practice to develop a checklist. Once you have a better understanding of your location, you will also have a greater insight into what your equipment requirements may be.
Equipment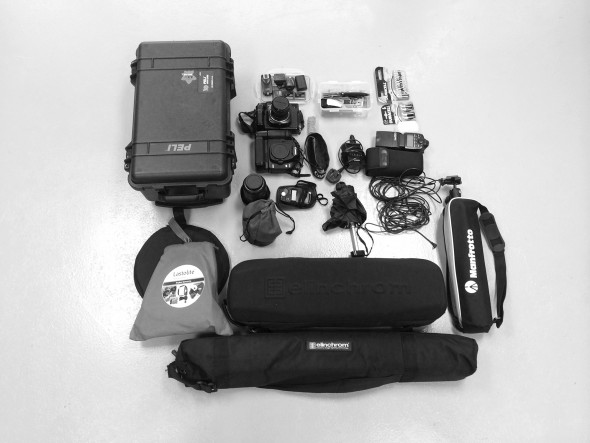 Thinking about your equipment ahead of your shoot will save you a lot of precious time on the big day. It's not always possible to have as many toys and gadgets as you'd like, but having a think through what type of equipment might work for your proposed idea will not only give you a practical advantage, it will also help you to feel more confident about your technical choices on the day.
The most obvious equipment question may be deciding which camera and lenses to use, but other considerations may include carrying spare batteries or filters, reflectors, or lighting. If you have an assistant, it's also a good idea to make sure that he or she is familiar with your chosen setup. Some final equipment checks on the day before your shoot will also provide you with reassurance and confidence for the day. And crucially, don't forget to charge your batteries and pack your memory cards.
Being prepared
Time-permitting, do some final checks and preparation the day before you shoot and, as a rule of thumb, it's a good idea to keep your kit in the same place so that you know where everything is at all times. This will save you from scrambling around when those last-minute jobs come in and you're pushed for time. Checking your kit regularly can make the difference between feeling prepared and feeling rushed.
As above, the most basic equipment checks are never a bad idea. Turn on your camera and check that it's working properly.It sounds simple and obvious, but equipment can fail at any time so it doesn't hurt to make sure. With all of your batteries and spares charged, make sure everything fits in your kit bag. Pack it and try it – it will save precious minutes on the day.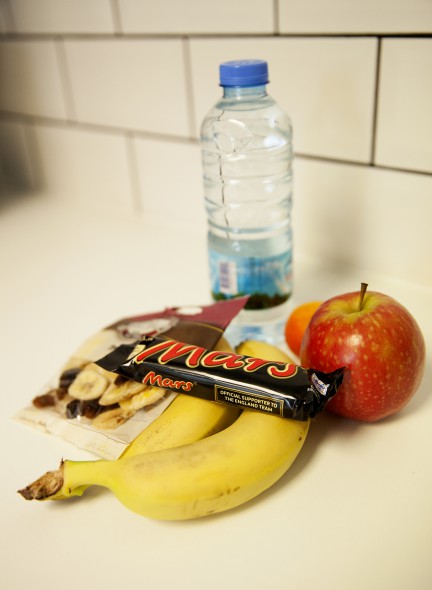 If you're shooting outdoors, check the weather and carry a good supply of water and snacks. Staying hydrated on shoots and having a few healthy, energy-filled snacks like bananas, nuts and flapjacks on hand will help your concentration. On some shoots you might not have a chance to eat properly, and an emergency chocolate bar stashed in your kit bag can help keep your energy levels up when you need them the most.
If you're driving to your location, making sure you know the route and traffic conditions at that time of day can be greatly beneficial. If you don't have a tablet device to save them on, printing out your mood boards and the call sheet never go amiss.
Finally, making sure that you have a bit of cash on you for last-minute sundries or refreshments will also mean you don't have to waste time on a shoot day searching for a cash machine.
On the day
You've reached the big day, and giving yourself a bit of time before you begin to collect yourself is no bad thing. Where possible don't rush straight from bed to your shoot – have a good breakfast (maybe even two!). Remember to dress accordingly – you might need to stay warm, or there may be a dress-code. Light layers, comfy footwear and something waterproof are practical and will help you stay comfortable throughout the day. Any clothing with pockets is incredibly useful on location!
While shooting, keep a good line of communication with your team and your subject, and don't panic if things don't go exactly to plan. You can prepare to the nth degree, but what actually happens on the day is the 'magic'. Stay positive and trust your instincts, and, if possible, back up all your files on-site. If and when possible, give your assistant a hard drive to take home.
It's OK not to know
Ask questions. Ask as many as you can! When I first became a freelance photographer, I made it my mission to go and speak to as many professionals in the industry as possible. I still do that now. I was intrigued to know how others had 'made it', and it turned out there were kind and helpful professional photographers who were more than happy to pass on some of their knowledge to me. I personally feel that seeking advice and guidance from others should never stop.
If I'm ever stuck or don't understand something – be it a technical query or a legal negotiation – I'll always reach out to others for advice. Having regular chats with other creative people, meeting up for coffee, or working on projects together can also be an enriching and motivating source of inspiration. And when we are inspired, we create great things!
Do you have any useful tips that you follow when preparing for a photo shoot? Share them in the comments below.
About the Author
Laura Lewis is London photographer who specialises in portraiture and reportage. Her clients include major record labels, advertising agencies and magazines, and her portrait of David Rodigan MBE is part of the National Portrait Gallery collection. You can see more of Laura's work here.
Related articles