We explore why planning and preparation are essential to producing fantastic digital film projects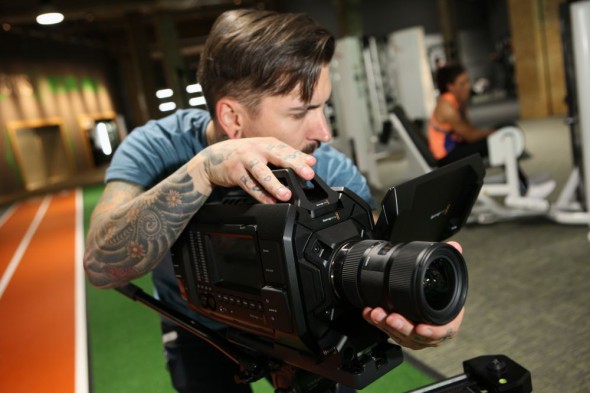 © Jason Lock Photography
Previously, we explored the kit to consider if you are interested in taking your video to the next level, including a look at some dedicated digital film cameras from Blackmagic Design. Here, you'll discover some of the planning considerations that you really need to take into account to achieve the best results.
"Storyboarding is important to yourself and for the client," explains director of photography (DP) Daniel Peters. "The client feels a bit more at ease knowing you've got all the shots and scene set-ups done from the storyboard. When you're on set, time goes fast and you get caught up in the moment… So it's good to know you're hitting your shots, too."
Storyboards also help when it comes to editing your project together. "I never really overshoot," states Peters. "I know that every shot is going to be used."
Professional photographer James Jebson agrees. "A storyboard gives a certain element of structure to the shooting day without it forcing any creative restraints." Peters says that with experience you'll be able to judge when it's appropriate to go outside your plan. "Don't be afraid to go off script if it feels right… You never know what magic might occur."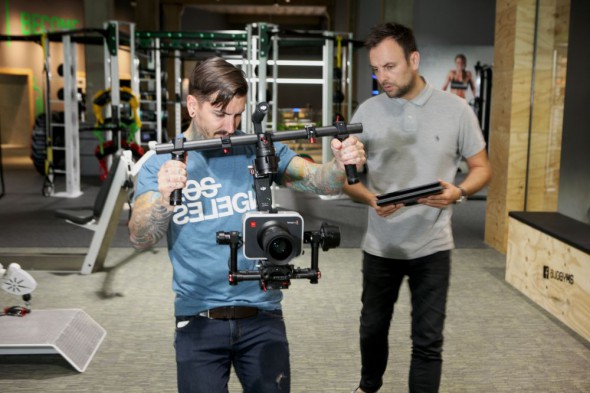 © Jason Lock Photography
You should also carry out a comprehensive location recce in advance to establish any obstacles you might face on the day of filming. "I like to see if the location meets our needs in person," Peters explains. "Sometimes a location can feel very different when you arrive to what photographs and prior information may have suggested. Find out where and when the light hits each room to help schedule those shots in those locations and [work out] which lenses look good in each environment."
You may want to consider bringing in external help, suggests Jebson. Having developed a difficult and technically challenging concept for a JD Gyms job, Jebson chose to bring in a DP. "Typically, I have an assistant for my commercial photography, as team work always delivers the best results possible. I take the same approach with video work, when the job and budget allows." "With a tight production deadline, bringing in a practitioner of Daniel's quality ensured my vision as director became a reality, and having a separate director guaranteed that all angles, from creativity to the technical constraints, were catered for independently."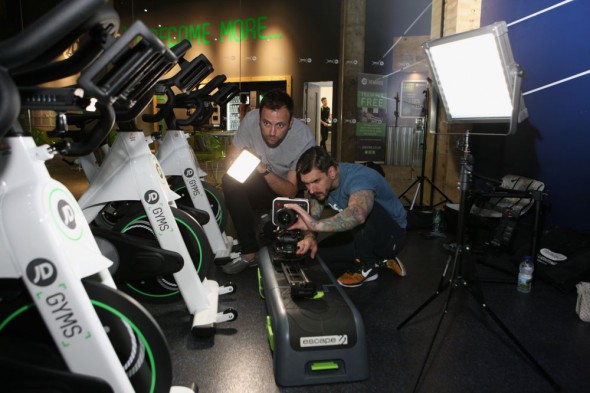 © Jason Lock Photography
It's also important to plan what equipment you'll need, including considering whether you need to hire additional hardware. "Hiring kit is great," says Peters. "Sometimes you may need a more powerful light to blast through a window or you may want to hire the same lens you already have because you want camera B to have the same versatility as that zoom lens without having to change lenses."
Using this advice for planning your shoots, you'll be on your way to producing stunning digital film projects with a professional touch.
Key settings, accessories and terms

© Jason Lock Photography
Frame rate and ISO
In Europe, your camera's video recording frame rate should ideally be set to 25fps, while in the U S it should be set to 30fps. In terms of ISO, you should use the native or baseline ISO of your camera. "You don't really want to change that, because that will give you the best colour depth and the best dynamic range," explains pro Daniel Peters.
Shutter speed or angle
On dedicated digital film cameras, you may find that shutter speed is called shutter angle. A shutter angle of 180-degrees is equivalent to 1/50sec, assuming a frame rate of 25fps. This can be calculated by multiplying the fps by 360 then dividing the result by the shutter angle. The shutter speed (or angle) doesn't need to be changed once set.
White balance or Kelvin
Don't use Auto White Balance as you would in stills photography. " Change your white balance in every environment that you go in," Peters says. "So, outside, daylight is 56 [5600 Kelvin] and when you're under Tungsten lights you want to change it to 32 [3200 Kelvin]." The white balance can be altered for creative effects and deliberate colour casts.
ND filters

© Jason Lock Photography
A set of ND filters is well worth investing in, if you don't already have one. Rather than sacrificing shallow depth of field in bright lighting, many filmmakers will instead use a neutral density filter to restrict the light.
B-roll
This is the term used in cinematography for supplementary footage shot to complement the main narrative. Its benefits include adding interest to the film, and it can be used to cover cuts between camera angles or other problems.
Related articles