Distribution is one of the key elements of filmmaking. Film festivals are one of the more popular choices, especially for break-through talent. If your film goes on a festival run it can gain fantastic exposure (here's that cursed word again) for the production crew and talent. What I mean by a festival run is that your film has been screened at multiple film festivals. Thanks to this, the film can also gain substantial funding for a feature version; alternatively, it can even get picked up for distribution on DVDs or a streaming service such as Amazon Prime. Tucker and Dale vs Evil (2011) is a great example of this. It garnered a cult following which demanded it to be available to watch outside of the film festival circle. In recent years, the now cult horror-comedy, has been available to stream on Netflix. As you can see there are plenty of benefits to having your film screened at a film festival, even if it doesn't win the main prize and the cash accompanying it…


There are a plethora of film festivals to choose from – good advice I once read is that you HAVE to be selective. You need to take into consideration what your film will gain from being screened at that particular film festival. Believe it or not, there are scam film festivals that disguise themselves as legitimate without the intention of putting on the screening event at all. The goal of these scams is to make money from the entry fees. Services such as FilmFreeway have strict policies and measures in place against scammers although a few do get through. In the UK, a good way of checking that a festival is legitimate is to make sure that it is BIFA (The British Independent Film Awards) qualified. Films that have been entered to those festivals qualify to be screened at BIFA.


A little background on BIFA…

BIFA aims to 'highlight and reward the best, most innovative and creative independent filmmaking and filmmakers in the UK. […] identify and encourage emerging talent, support and celebrate the independent film community and promote British film and talent to the public.' (BIFA, 2019, bifa.film/about) The festival has been founded in 1998 by Elliot Grove and Suzanne Ballantyne who have also founded the Raindance Film Festival in 1993. As of writing this article BIFA is celebrating its 20th year. Some of the BIFA qualifying film festivals include: Aesthetica Short Film Festival, BAFTA-Film nominated, Berlin International Film Festival, Osaka Bright, and BFI London Film Festival. The list is not long – about two pages. I highly recommend you looking through it and if you do get your film selected for screening it will open up a lot of doors for you, your crew, talent and your film.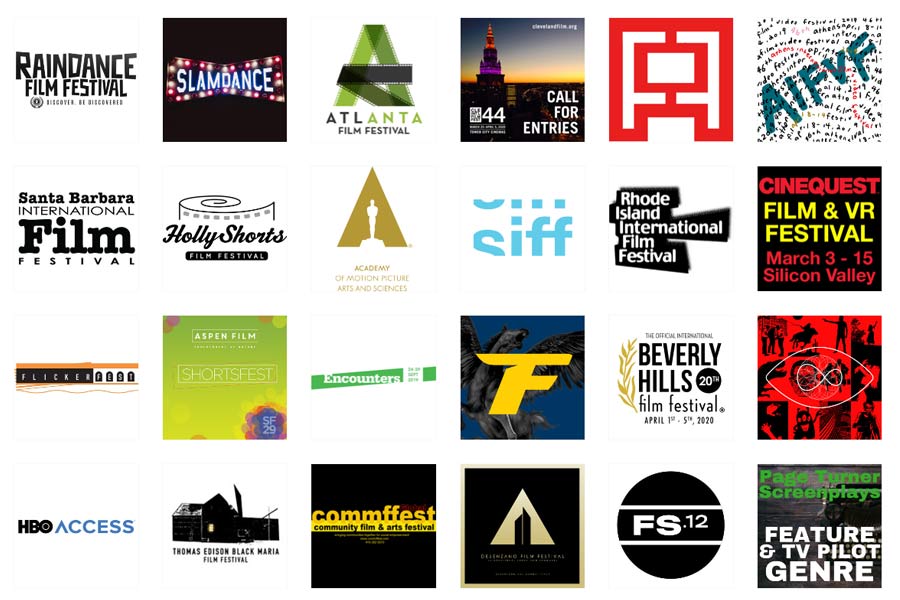 Film festival logos assorted on the FilmFreeway homepage

FilmFreeway


FilmFreeway has become the go-to online service for both, indie filmmakers and film festivals. It is free of charge to sign up and create the handy 'Filmmaker Profile' only visible to other members of FilmFreeway. Through it, you can submit films to festivals. The process is straight forward. Bear in mind that although the website is free, individual film festivals will have set entry fees. Make sure to research each film festival you're about to apply to, even if it is free, to ensure your film gets the right exposure. Don't think that having it screened at most festivals is beneficial. Aim for established festivals that can provide you with networking opportunities. These often do have entry fees, as a panel of knowledgeable individuals, judge and select the best of the best, or films and filmmakers with potential. Free festivals often want to raise their status by having better films screened but can also just accept anyone to increase the number of screenings. Avoid these. Believe me, I have made this mistake in the past and have learned the hard way. The value and prestige of the film can also be diminished by having it showcased everywhere. It becomes overexposed.


Remember that by selecting the right festival you also select the right audience. For example, your film can do better at a horror film festival, such as Toronto After Dark, if it is horror rather than a period drama. On the other spectrum, a horror film might not even get screened at film festivals which don't have a horror category even though they are high-profile and claim to accept any genre. Horror films can often be looked down on. The horror genre also has a very dedicated niche audience who seek out smaller horror film festivals that can lead to the right exposure for your art form. For example, Rob Zombie's recently released 3 From Hell (2019) had a very limited release. In Germany it was premiered at Fantasy Filmfest, the USA saw a theatrical release, and the UK received a DVD release. This has not stopped it from attracting dedicated fans of Rob Zombie's The Devil's Rejects (2005) and continuing his reign as one of the most prevalent contemporary figures in the horror community.


Premieres are another aspect of film festivals to take into consideration. Some film festivals will have strict guidelines expecting to have the premiere rights. BFI London Film Festivals features such conditions. This means that your film is not eligible to be screened at the festival if it has already been screened elsewhere or is readily available to watch online. If you plan to apply for film festivals hold off on uploading your work to Vimeo or YouTube. Small family and private screenings are allowed. This is yet another reason for being selective about festivals. If you screen your film at an unknown free festival you might miss out on a chance to be showcased at a more prominent one.


I have selected three high profile film festivals that should be on your radar; including BFI London Film Festival, Edinburgh International Film Festival, and Norwich Film Festival.


BFI London Film Festival

The BFI London Film Festival is one of the most prolific festivals celebrating film in the UK. It offers an array of events including screenings, debates and talks by such figures as Robert De Niro. It provides educational and financial support to mentor emerging talent. Both shorts and Hollywood feature films can be seen at the many London cinemas and venues during the festival. It is a fantastic networking event and even if your film doesn't get in it is worth witnessing for yourself.


Edinburgh International Film Festival

The Edinburgh International Film Festival has been created in 1947 and holds the record for the world's longest continually-running film festival. It is currently celebrating its 73rd year as of writing this article and has gained worldwide acclaim. Spectacular Scottish talent supports the festival including Tilda Swinton and Robert Carlyle.


Norwich Film Festival

Writing from our Norwich office I feel obligated to mention our very own Norwich Film Festival. It happens to be BIFA qualified and has garnered the support of immense British and Scottish talent such as Olivia Colman, Stephen Fry, and Brian Cox (the actor not the physicist although that would be pretty cool). The festival normally runs in November and has featured films which later went on to win awards at BAFTA and the Oscars. I highly recommend checking it out as it continues to grow in both size and reputation.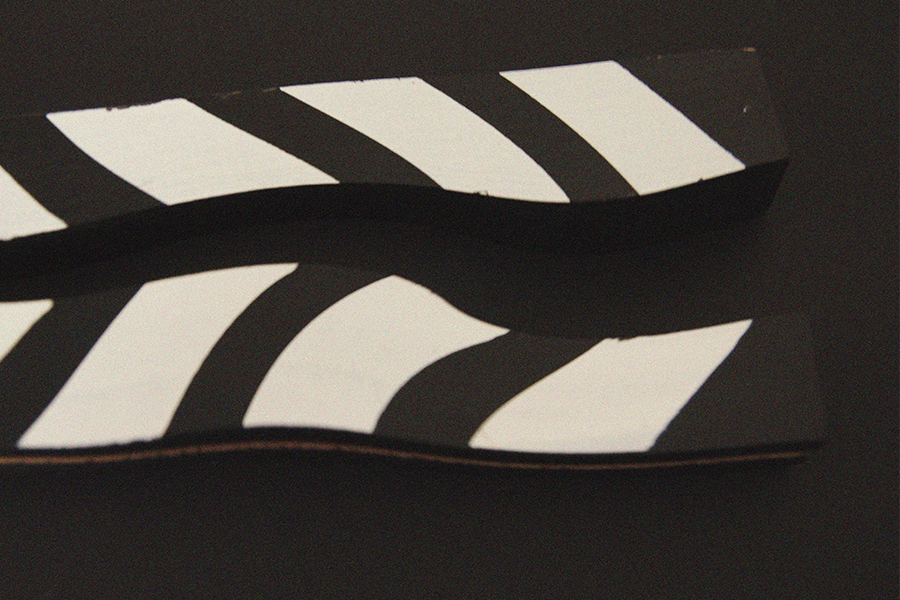 About the Author

Patrycja Reimus is a Norwich based horror artist and an award-winning filmmaker. She is also our Technical Copywriter who frequently enjoys writing for our blog. For more information about her work please visit patrycja-reimus.squarespace.com. You can also follow her wonderfully weird and obscene imagery on Instagram @reimuspati_art or stalk her personal life @patrycja_reimus.