What do the AE-L and AF-L controls do on your DSLR? In this article, we explore the Auto Exposure Lock and Auto Focus Lock and explain how to use them.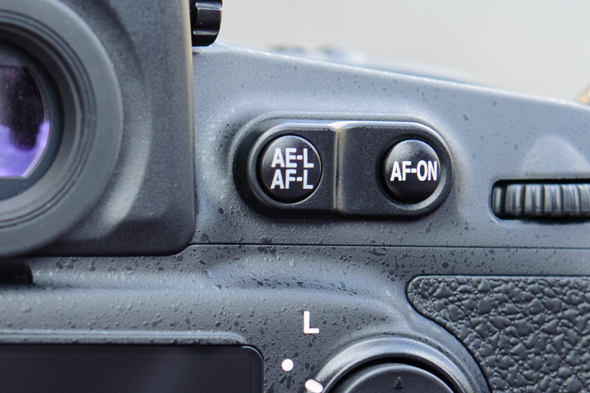 Perhaps the most overlooked physical control(s) on most cameras, Auto Exposure Lock (AE-L) and Auto Focus Lock (AF-L) (sometimes called AE Lock and AF Lock) allow you to maintain the exposure and focus measurement respectively from one scenario and apply it to consecutive frames.
The appearance of this control varies between models. On Nikon DSLRs (above), these two options are bundled together within one 'AE-L/AF-L' button, while Canon DSLRs (below, left) show this control marked with an asterisk. Fujifilm's X-T1, meanwhile, splits these two controls into separate buttons (below, right). But what do these do? And why would you need to use them?

The control for AE-L/AF-L on many Canon DSLRs (left) is marked by an asterisk, while on the Fujifilm X-T1 (right) it is split into separate AE-L and AF-L buttons
Beginning with the Auto Exposure Lock (AE-L) function, let's assume you're photographing a person who is backlit (ie with some form of lighting behind). As you take different images of the subject, you're likely to have some scenes in which there is more of this backlighting reaching the camera and some scenes in which there is less.
At an aperture of f/4, your camera might measure a shutter speed of 1/60sec when the subject is obscuring most of the light and a shutter speed of 1/200sec when less of the light is obscured. Assuming the light falling on the subject's face is the same, some scenes stand to be underexposed as a result of this – even if you've selected a metering option more suited to this scenario, such as centre-weighted.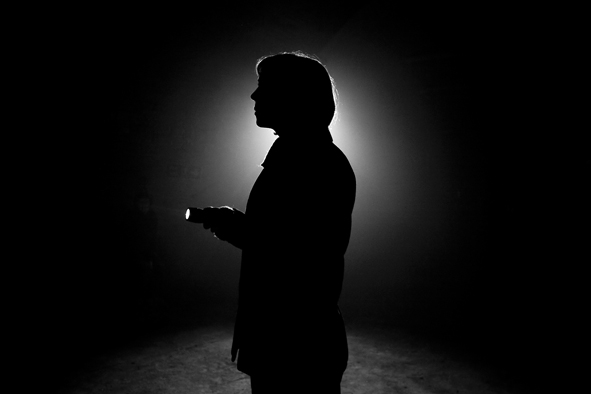 Locking the exposure has ensured that the subject creates a perfect silhouette against the bright light behind it, regardless of the subject's movement
Using the AE-L control to keep the exposure at a specific combination of shutter speed and aperture allows you to move around the scene and recompose your image in the knowledge that your subject will continue to be exposed at these settings. To do this, you simply half-press the shutter-release button to take the reading, before pressing the dedicated control to lock the setting. You should be notified in the viewfinder that this is active, and the setting will be applied for all subsequent images until you press it again.
This is particularly useful for those using aperture-priority or shutter-priority exposure modes, in which one setting remains the same while the other changes. Those using the manual exposure mode will obviously have control over both shutter speed and aperture, and so can simply set their desired values without needing to lock anything.
The Auto Focus Lock (AF-L) function works on a similar principle but for focus; simply focus on your subject and lock it to that distance before recomposing the image. This may help for subjects that are static but affected by either changing lighting conditions or activity around them, which may otherwise distract the camera's autofocus system if asked to focus repeatedly. This can also benefit the photographer in situations that are usually taxing for an AF system, such as when shooting through windows, when the subject is poorly lit, against low-contrast subjects or in the presence of particularly bright lights.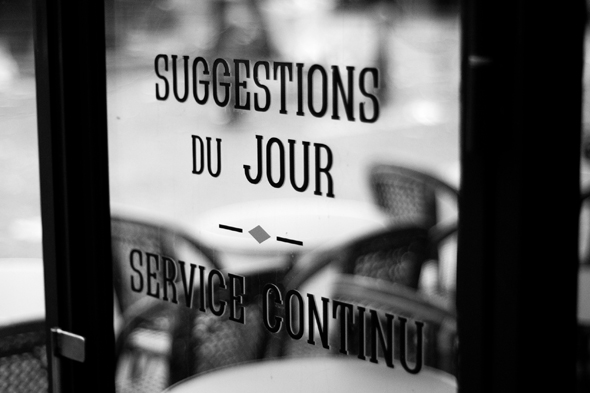 The Auto Focus Lock control is particularly useful when shooting details on windows, where subjects behind the window may distract the AF system (or vice-versa)
Most cameras lock their autofocus upon a half-press of the shutter-release button anyway, which may make this control appear redundant. Still, this does save you having to hold it down, which, in turn, allows for easier recomposition. It's important to remember that if the distance between the subject and the camera changes after you've locked this, the subject is less likely to be in focus after you've used it. The extent to which this is true will be determined by two things: depth of field and the degree to which the subject has moved from its original position.
Manufacturers know that these controls aren't likely to be used by everyone, and so they will often provide the option of customising the button to the user's liking. Cameras with the two controls bundled in one button, for example, may allow you to set this to access either AE-L or AF-L on their own, or both at the same time, while some models may give you the option of assigning this to a different function, such as locking the flash value.
Related articles