Anti-aliasing – or 'low-pass' – filters have long featured in digital cameras, but many recent models eschew these completely. Matt Golowczynski explains what they do and their pros and cons.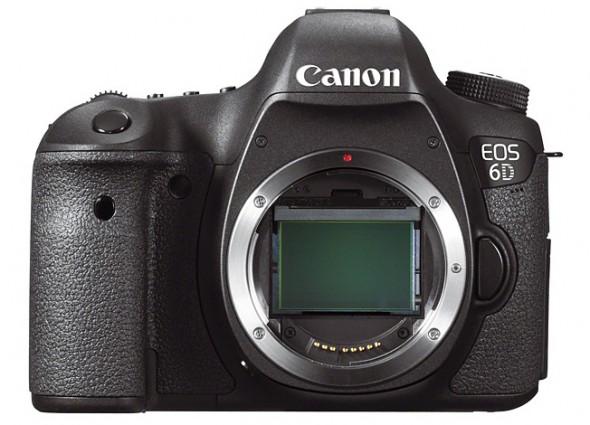 If you've been keeping up with new camera releases, you may have noticed that Nikon, Pentax, Fujifilm and other manufacturers have started to furnish their camera lines with models whose sensors lack anti-aliasing filters. These filters sit on top of a camera's sensor and prevent high spatial frequencies, which correspond to very fine details in the scene, from passing through. For this reason, they are often referred to as 'low-pass' filters, as they only allow lower frequencies to pass through to the sensor.
Manufacturers claim that removing these increases the detail that can be recorded in the scene, which is a primary consideration for many photographers. This then begs the obvious question: why employ such a filter in the first instance if it's only going to lessen the quality of an image?
The answer lies in the structure of a sensor and the way a digital image is created. A camera's sensor contains a grid of regularly spaced pixels, and each of these samples the scene so that the full image can be created. Each pixel ultimately ends up taking on a single value – you can't have many different details represented by one pixel – so, there is obviously a limit as to how much detail can be recorded.
Problems occur when the sensor is asked to capture an image with fine, repetitive details that exceed the capabilities of a sensor. The regular sampling of the scene and the complexity of the subject confuses the camera, which leads to details being recorded erroneously. This, combined with a subsequent process known as demosaicing, where full red, green and blue colour information for each pixel is determined by the values of surrounding pixels, can lead to a variety of aliasing artefacts such as odd patterns known as moiré and false colours (below). This isn't a problem with film photography thanks to the more random distribution and size of the light-sensitive silver-halide grains within the emulsion.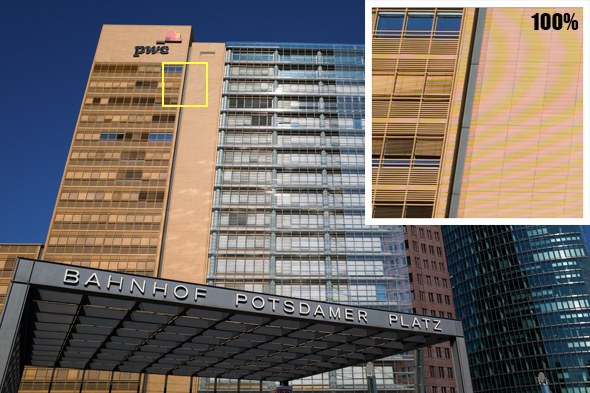 This image shows false colour as a result of aliasing.
As its name suggests, an anti-aliasing filter attempts to eliminate these effects. It limits the frequencies that pass through to the sensor, which has the effect of slightly blurring the image. The resulting image can then be sharpened as part of the camera's image processing to offset the blur.
The extent to which you can see these effects depends on the subjects being captured. Architectural details and fabrics, for example, in which fine, repetitive details are often present, are more likely to cause problems than subjects with more natural details such as landscapes.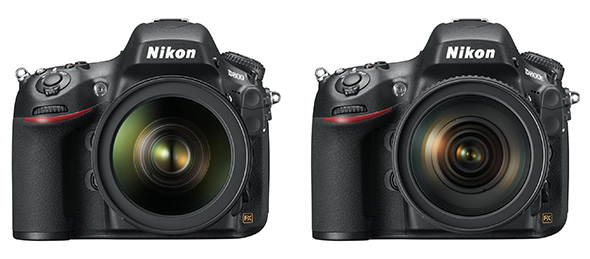 Nikon's D800E (R) was launched alongside the company's D800, giving photographers a choice between a camera with and without an anti-aliasing filter.
If follows, then, that some manufacturers have started to provide two different versions of essentially the same model, one with a standard anti-aliasing filter and one without. Nikon did this with the release of its D800 (with) and D800E (without) DSLRs, for example, as did Pentax with the K5-II (with) and K5-IIs (without). By doing so, those capturing subjects such as architecture or fashion can opt for the version with the anti-aliasing filter in place, while landscape photographers whose subjects would be less susceptible to this may go for the other.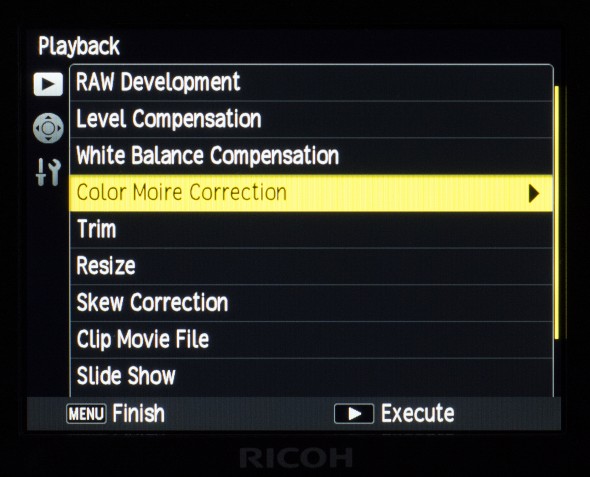 Some cameras that lack anti-aliasing filters offer control over removal of colour moiré.
All of the above relates to cameras with conventional sensors – i.e. those with Bayer RGB colour filter arrays. Manufacturers whose cameras are based around differently constructed sensors may choose not to use an anti-aliasing filter at all. These include Sigma's current range of cameras, which use the company's Foveon technology, and Fujifilm's X-Trans CMOS models, which employ a more random arrangement of colour filters over their sensors rather than the standard repetitive mosaic. Unsurprisingly, both companies claim this gives their respective models an advantage with regards to recording detail over cameras with more conventional sensors that use anti-aliasing filters.
Related articles