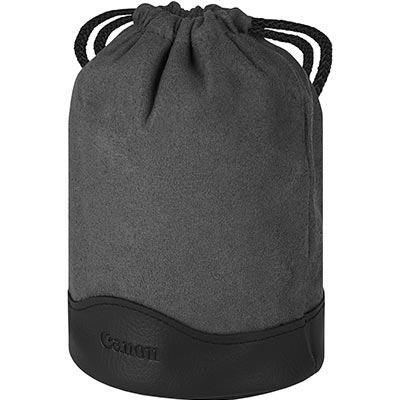 Canon LP1219 Lens Case

Awaiting Stock

This product is on order and we are awaiting delivery from our supplier.
The Canon LP1219 Lens Case is a soft lens case capable of carrying a standard zoom or prime lens, such as the Canon EF 100mm f/28, EF 24-105mm f4 IS, EF 135mm f/2.0L, EF 24-70mm f/2.8, EF 28-70mm f/2.8L, EF 24-70mm f/4 IS USM, EF 50mm f/1.0L, TS-E 17mm f/4L or EF 85mm 1.2L USM lens. It features a drawstring closure. More
1x Canon LP1219 Lens Case Sorry, there are no more available.