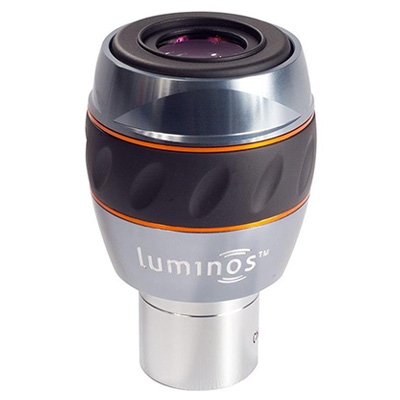 Celestron Luminos 10mm Eyepiece

Usually available in 5-7 days

This product is not currently in stock, but is usually available from our supplier within 5-7 days of your order being placed.
Usually available in 5-7 days
The Luminos Series is a premium eyepiece from Celestron featuring a scratch resistant, high-end design. Parfocal, little or no re-focusing is required when changing from low to high power, and with a massive 82 degree FOV. Available in in focal lengths of 7mm, 10mm and 15mm in a 1.25 inch barrel, and 19mm, 23mm and 31mm in a 2 inch barrel. More
1x Celestron Luminos 10mm Eyepiece Sorry, there are no more available.
Special Offer with this Product