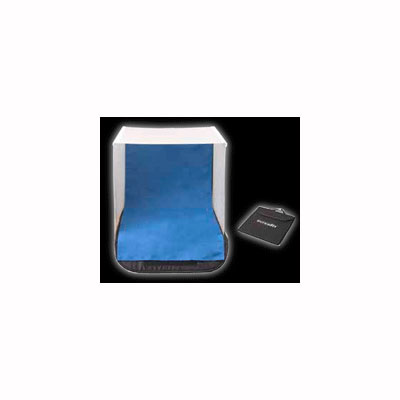 Interfit Folding Photobox

Usually available in 5-7 days

This product is not currently in stock, but is usually available from our supplier within 5-7 days of your order being placed.
Usually available in 5-7 days
Perfect for product photography, the Interfit INT310 Folding Photobox opens into a 50cm cubed table-top studio. The Photobox has white Perspex sides rather than the more commonly used fabric, which - aside from providing a more rigid structure - Acts to diffuse flash or tungsten lights more effectively than fabric and can be cleaned simply by wiping with a damp cloth. A blue background cloth is ... More
1x Interfit Folding Photobox Sorry, there are no more available.