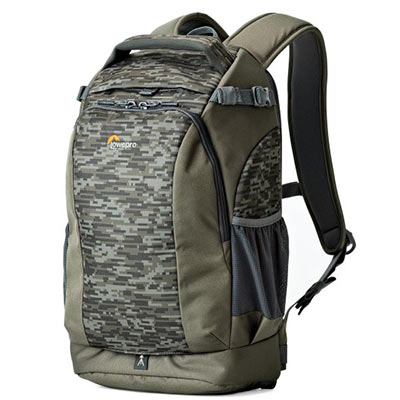 Lowepro Flipside 300 AW II - Pixel Camo

Pre-Order

This product is currently out of stock because it has recently been announced by one of our suppliers. Completing an order for the product will place you on a waiting list, which is fulfilled on a first-come first-served basis. Whilst we will pre authorise your credit or debit card at the point of ordering, no payment will be taken for this item until we have contacted you to confirm that we are in a position to despatch the product.
Building on the success of the immensely popular 'Flipside', Lowepro have returned with the 2nd iteration of their flagship backpack. Like the previous model, the Flipside II offers security in its body access design. New features include a pouch to store your laptop or tablet, 2 stretch-mesh pockets on the sides for bottles or tripods, and attachments on the outside of the bag for extra gear. More
1x Lowepro Flipside 300 AW II - Pixel Camo Sorry, there are no more available.