Back in Stock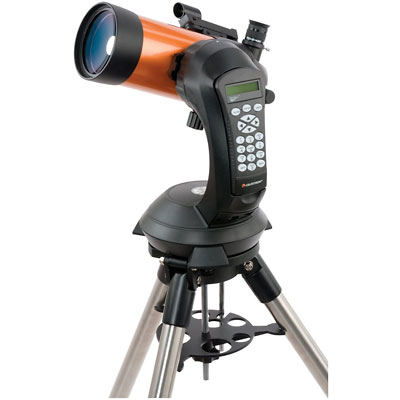 Celestron NexStar 4SE Computerised Telescope
Free PowerTorch worth £50
The NexStar SE Family combines the classic heritage of the original orange tube telescopes with state-of-the-art features, including a fully computerized operating system, flash upgradeable hand control, superior coatings, the revolutionary SkyAlign telescope alignment software and much more.So whether you are a seasoned astronomer looking for a portable scope with advanced features, or just ...
£549.00 View
Back in stock!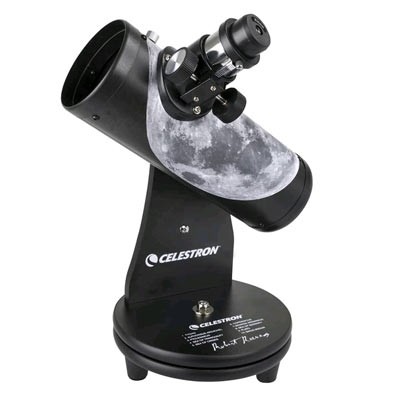 Celestron FirstScope - Signature Series
Ideal children's starter-point to Astronomy
Celestron has joined forces with master lunar imager Robert Reeves on this new addition to the beloved FirstScope family: the FirstScope Signature Series: Moon by Robert Reeves. This quality Dobsonian-style telescope features a spherical glass mirror with a generous 76 mm of aperture. The FirstScope's wide field-of-view provides bright, sharp views of the Moon's mountains and craters in crisp ...
£59.00 View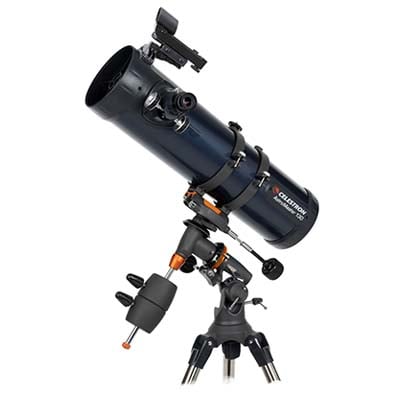 Celestron Astromaster 130EQ Reflector Telescope
If you're looking for a dual-purpose telescope appropriate for both terrestrial and celestial viewing, then the Astromaster Series is for you. Each model is capable of giving correct views of land and sky. The Astromaster Series produce bright, clear images of the Moon and planets. It is easy to see the moons of Jupiter and the rings of Saturn with this fine instrument.
£199.00 View