50th Anniversary of the Moon Landings
Celebrate the Moon landings this July with these fantastic offers. Starting with the 'Celestron SE Deluxe' sets that for a limited period, will be bundled with a trio of fantastic Celestron accessories creating the complete observation package, alongside a host of other offers to help you familiarise yourself with our nearest celestial neighbour.
Celestron NexStar SE Deluxe Kits
*Total Seperate Selling Price
Free Moon Filter & Book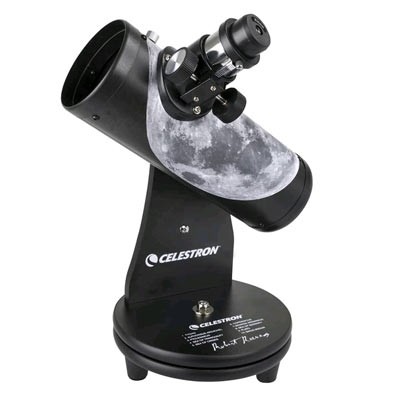 Celestron FirstScope - Signature Series
Ideal children's starter-point to Astronomy
Celestron has joined forces with master lunar imager Robert Reeves on this new addition to the beloved FirstScope family: the FirstScope Signature Series: Moon by Robert Reeves. This quality Dobsonian-style telescope features a spherical glass mirror with a generous 76 mm of aperture. The FirstScope's wide field-of-view provides bright, sharp views of the Moon's mountains and craters in crisp ...
£54.00 View
Save £10, Was £77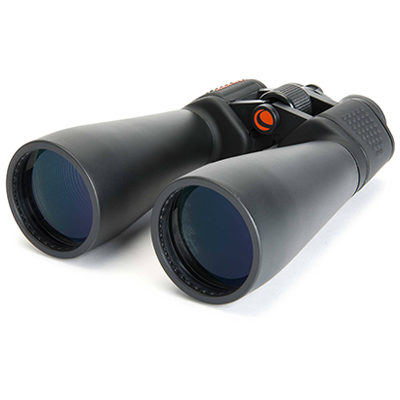 Celestron SkyMaster 15x70 Binoculars
Ideal for grab-and-go Lunar observations
Celestron's SkyMaster series of large aperture binoculars are phenomenal value for high performance binoculars, and ideal for astronomical or terrestrial use, especially over long distances. Each SkyMaster model features high quality BAK-4 prisms and multi-coated optics for enhanced contrast. Celestron has designed and engineered the larger SkyMaster models to meet the special demands of extended ...
£67.00 View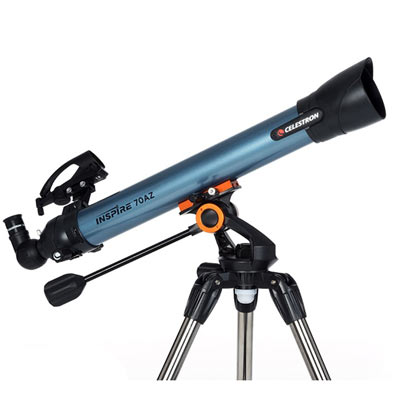 Celestron Inspire 70AZ Refractor
Free Celestron Accessory Kit and Solar Filter worth £59
The lightest telescope in the series, the Inspire 70AZ, is the ultimate telescope for novice to intermediate astronomers. It's packed with features never seen before on entry-level telescopes, including fully-coated glass optics, a solid altazimuth mount with an asymmetrical design, steel tripod with fold-up accessory tray, smartphone adapter, built-in red LED flashlight, and focus micrometre.
£129.00 View
Sign Up
to Our Newsletter Today!
Exclusive Discounts
Special Offers
Tips & Tricks