Introducing Rotolight Neo 3 | Small, but mighty
The on-camera hero for hybrid shooters, the NEO 3 is the brightest LED on-camera light ever made. Experience unrivaled power and industry-first innovations in a compact form factor you can take anywhere.

Key Features:
Flash in any one of 16.7 million colours or 2,500 digital filters
Zero recycle time
Best-in-class battery performance
TLCI of 99
Rotolight NEO 3 Starter Kit
Designed for hybrid shooters, the Rotolight NEO III takes over from the highly esteemed NEO II on-camera light. This tiny, pocket-sized light arrives as the brightest LED on-camera light yet. The NEO III offers colour accurate continuous lighting with a High-Speed Sync RGBWW flash for unlimited creativity. Furthermore, with 16.7 million colours and 2,500 digital filters, you're spoiled for choice.
£514.00 View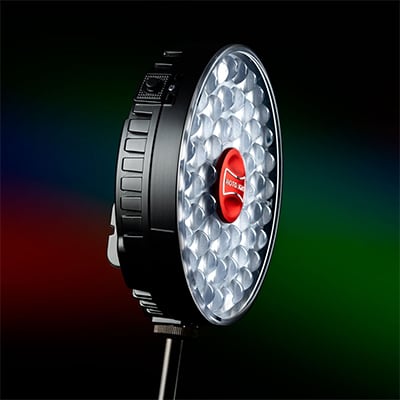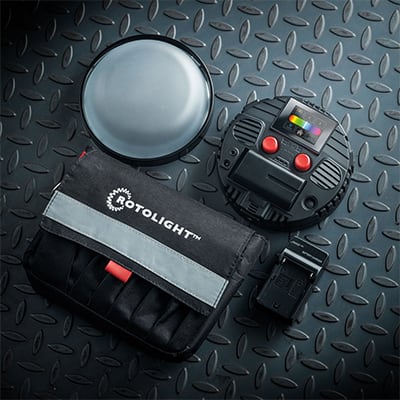 Introducing Rotolight AEOS 2 | Move, shoot, create
Studio power light you can take anywhere the AEOS 2 offers unmatched versatility for photographers and filmmakers. Uniquely lightweight with an ultra-thin design, it's never been easier to achieve beautiful soft light on the move.

Key Features:
Up to 100,000 full-power flashes on a single battery
Award-winning suite of CineSFX you can customise, save and recall
Native iOS & Android control via Rotolight App
High Speed Sync RGB flash
Rotolight AEOS 2
Rotolight's AEOS took the industry by storm as a powerful, portable, bi-colour LED light with unrivalled versatility. Enter, the AEOS II. This refined model offers even more flexibility, a uniquely lightweight ultra-thin design, an intuitive touch screen display and state-of-the-art RGBWW chips that offer 16.7 million colours and 2,500 digital filters. This is the ultimate studio lighting tool.
£1,199.00 View