Three easy steps to part-ex with Wex
1
Request a quote by completing our online form
2
We arrange a Free collection, drop-off at your local Post Office or an appointment in-store
3
You spend your credit – online, by phone or at any of our stores.
Advanced Purchase
Can't live without your gear? Order your new kit, then trade in your old equipment within 30 days and we will apply your part-exchange credit retroactively.*
* We are unable to apply a retroactive refund to orders paid for via Finance.
Place an order
Receive your gear
Trade in your existing equipment
We'll apply your part-ex credit retroactively
How we value your equipment
We check the following on every item we purchase through our part-exchange programe:
Digital Camera Bodies
Sensor
Ports & switches
Hotshoe
LCD screens
Buttons & dials
Pop-up flash
Memory card pins
Focus screen & mirror
Functionality
Metering
Digital Lenses
Focus accuracy
Tracking
AF performance
IS/VR/O.I.S performance
AF motors
Switches & distance chart
You get a higher exchange value by taking some simple steps to care for your equipment:
Keep the original boxes
This protects your goods and adds resale (and part-exchange) value.
Use screen protectors on your LCD screen
This will help keep your LCD screen clean and free from marks and scratches.
Keep your kit stored in a bag
This will help prevent all those little knocks and scrapes.
Use caps on bodies and lenses
This protects your sensor and lens glass from unwanted scratches.
Make it weather resistant
Use camera housings if you shoot outdoors regularly to keep the rain and grit away.
upgrade your kit
What do we accept?

All Nikon, Canon, Sony, Pentax & Olympus DSLRs, and autofocus lenses.
All Compact System Cameras and lenses.
Selected tripods and heads. Medium format cameras and lenses.
Binoculars, Spotting scopes.

We do not currently offer part exchange on astronomy items or film equipment (except Leica M).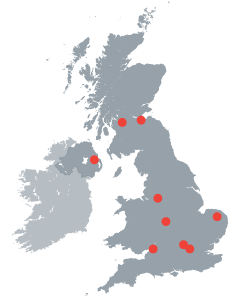 In-Store Appointments
Once you have received your quote and are happy with our offer, give us a call on 01603 481836 to book an appointment in one of our nationwide stores.
If you're thinking of upgrading your kit, you may also be interested in our current Trade-in offers »
What our customers say ...

I was given a very reasonable quote for a part-exchange. I was contacted and told that some of my lenses were worth more than originally thought. Very honest and much appreciated - never yet had a bad experience with the service.
- J. Woodcock


The used Nikon 28-70mm f/2.8 lens I bought was very well packaged and in far better cosmetic condition than I imagined. This is my third purchase from Wex in recent years and, based on my experiences, I am happy to recommend them.
- V. Ellis


The prices offered were very fair and the money was credited to my account quickly. The goods were delivered on time next day so I was only without a camera for three days. Overall, fantastic service.
- M. Plowman