Matt Golowczynski looks at ten lenses to expand the reach of Canon users
It's often said that you should invest in glass rather than camera bodies, but that doesn't mean you need to spend a small fortune to get a high-quality lens. In fact, you can get a range of top lenses for less than £300, from simple primes, macros and all-in-one superzoom options to more exotic fisheye and pancake flavours. So, whether you fancy supplementing your own existing kit or giving the Canon user in your life a pleasant surprise, here are ten great affordable options.
1. Canon EF 40mm f/2.8 STM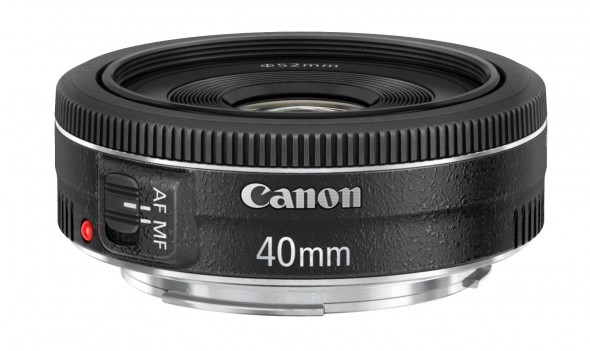 At just 22.8mm deep this pancake lens barely adds anything to your camera's overall size and, as one of Canon's most affordable lenses, doesn't put too much of a dent in your wallet either.
It's compatible with Canon's full range of full-frame and APS-C DSLR bodies, with an effective focal length of 64mm when used on the latter. With a relatively standard focal length, you can use it for all manner of subjects, from portraits and reportage to landscapes and more.
Its f/2.8 aperture is wide enough for shallow depth of field on both formats, while the inclusion of STM technology facilitates smooth and quiet focusing in movie recording. Overall, a great versatile option that's useful for capturing both stills and video.
2. Tamron 90mm f/2.8 SP Di Macro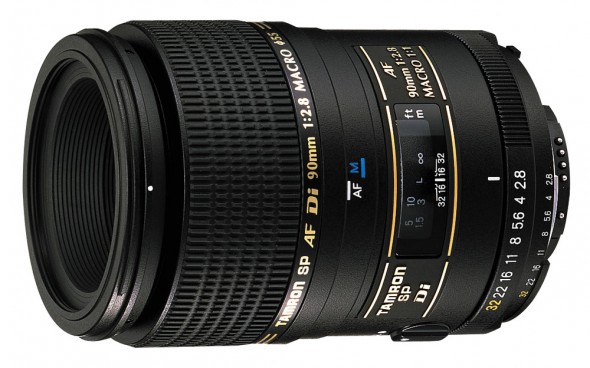 Many budget macro lenses are only compatible with cameras fitted with APS-C sensors, but this option from Tamron works with full-frame bodies too, meaning you can keep using it if you upgrade.
In contrast with the raft of cheaper lenses that claim to have macro capabilities, the Tamron 90mm offers the 'true' macro reproduction ratio of 1:1, and on a Canon APS-C body provides an effective focal length of around 144mm. This makes it particularly suitable for insect photography, although many photographers have also used it for portraiture with excellent results.
Its outer barrel sports a generously sized ring for precise control over manual focusing, while a focus limit switch helps you to focus faster when shooting within a particular range. Capable and affordable, it's a great alternative to Canon's own macro offerings.
3. Canon EF 50mm f/1.8 STM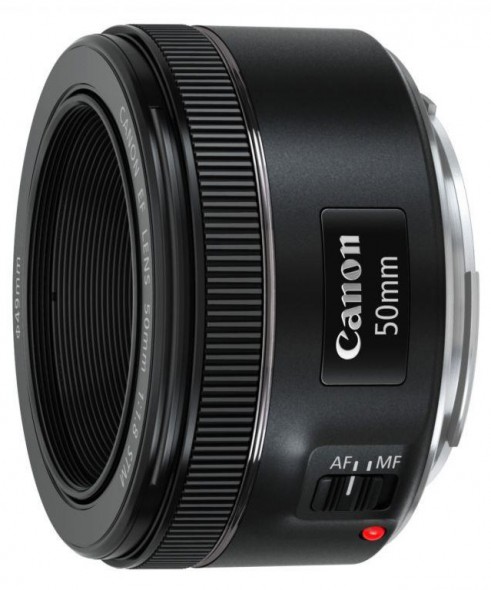 Thanks to compact proportions, a low price and excellent optical qualities, a 50mm f/1.8 lens is often said to be something everyone should have in their kit bag, and Canon has been refining its EF 50mm f/1.8 lens formula for decades to deliver this latest version.
It arrives with a wealth of improvements over its predecessor, such as a sturdy metal lens mount in place of the previous plastic one, together with a wide focusing ring and a seven-bladed diaphragm on the inside to keep bokeh nice and round.
The STM suffix indicates the lens employs a 'Smooth Transition for Motion' stepping motor, which delivers fast and smooth focusing for stills and near-silent focusing when recording movies. Meanwhile, Super Spectra Coatings on the elements work to combat flare and ghosting.
4. Tamron 17-50mm f/2.8 XR Di-II LD ASP IF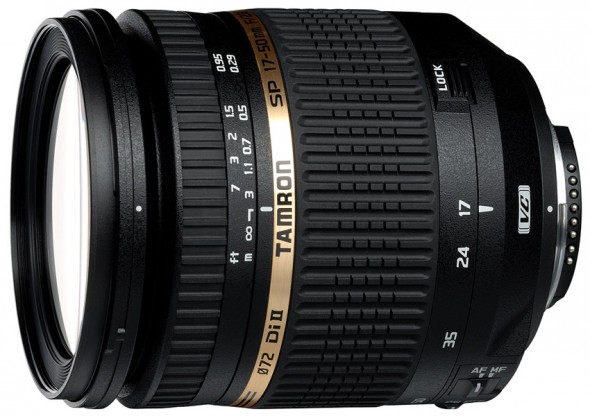 A fine contender for a kit-lens upgrade, this lens's main highlight is its constant aperture of f/2.8. This means it can offer this wide aperture at any focal length, which allows you to capture images in darker conditions and utilise shallow depth of field more successfully than with the standard kit lenses that come with most cameras.
It's designed exclusively for APS-C format cameras, and on a Canon EOS body will deliver an equivalent focal range of around 27-80mm, which is ideal for general-purpose use.
The internal focusing system ensures the barrel conveniently stays the same length while you're focusing, while Extra Refractive (XR) and aspherical optical elements on the inside help to keep optical distortions low. Furthermore, Tamron also generously provides a five-year warranty for peace of mind.
5. Canon EF 85mm f/1.8 USM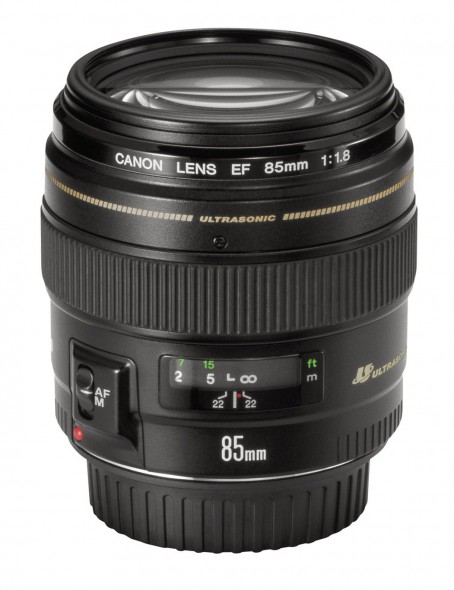 This short telephoto lens has been around for a while, and the fact that Canon hasn't upgraded it yet speaks volumes about its performance.
Compatible with both full-frame and APS-C bodies and ideal for portraiture, it delivers an effective focal length equivalent to 136mm on APS-C-based EOS cameras. Despite its age it offers an Ultrasonic motor for swift and silent focusing, with a manual override option for fine-tuning focus, as well as a small focused-distance window so you can check exactly where the lens is focusing.
There are also Super Spectra coatings to minimise ghosting and flare, which helps when shooting portraits on sunnier days, while its eight-bladed diaphragm keeps bokeh pleasingly round for exquisite background blur.
6. Canon EF-S 10-18mm f/4.5-5.6 IS STM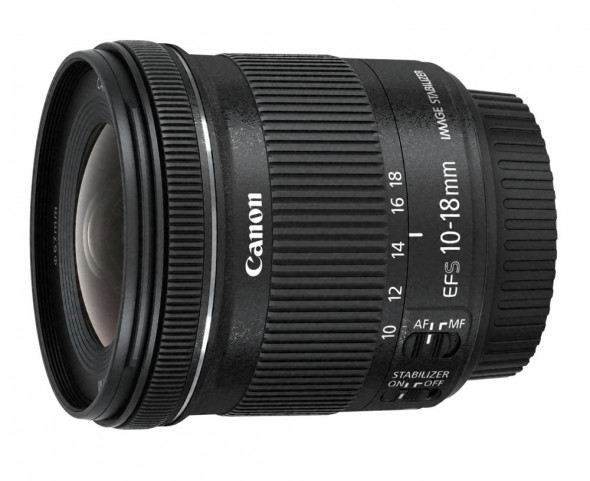 A fine choice for when you want to get as much into the frame as possible, this lightweight wide-angle lens provides an effective focal length of around 16-29mm on the APS-C bodies for which it's designed, suiting it to landscapes, architecture and interiors among other subjects.
The fact that it's designed specifically for APS-C bodies allows it to be relatively compact and light, and, as a relatively recent addition to Canon's line-up, it benefits from the company's STM technology for fast focusing and quiet operation during movie recording.
The four-stop image stabilisation system lends a hand when capturing images handheld at slower shutter speeds, while a 22cm minimum focusing distance means you can get close up to subjects and still maintain a wide-angle field of view. If you don't need a lens that's also compatible with full-frame cameras, this wide zoom is well worth adding to your shortlist.
7. Tamron 18-270mm f/3.5-6.3 Di II VC PZD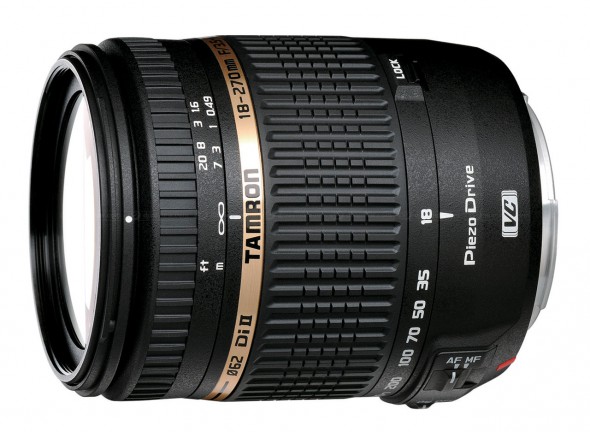 This superzoom from Tamron delivers a mammoth 29-432mm focal range on APS-C bodies, with the inclusion of Vibration Compensation helping to keep images sharp and videos steady throughout the focal range. This combination makes it great for travelling, where you can easily switch between wide shots of the city or landscape to telephoto captures of details in the distance.
As well as its expansive focal range, the lens boasts a Piezo Drive (PZD) ultrasonic motor to ensure fast and accurate autofocus, while internal focusing keeps the length of the barrel constant as you focus.
There's also a useful lock on the barrel that prevents it from extending when retracted to its widest focal length, something that can easily happen with this kind of optic.
8. Sigma 30mm f/1.4 DC HSM A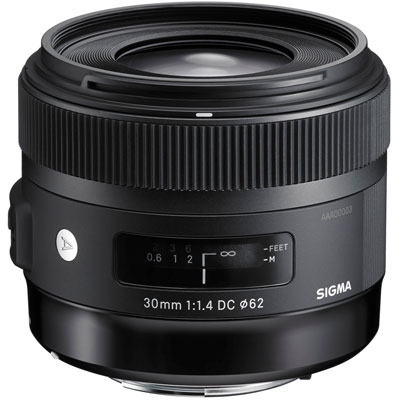 A compact and relatively recent addition to Sigma's 'Art' stable of lenses, using this optic on a Canon APS-C body gives an effective focal length of around 48mm in 35mm terms. This, together with its wide f/1.4 aperture makes it an obvious candidate for portraits, although the aperture also makes it suitable for a broader range of low-light photography and anything where depth of field needs to be shallow.
As the name implies, the lens takes advantage of Sigma's Hyper Sonic Motor for quiet and snappy focusing, while two SLD elements help to keep chromatic aberration low. The minimum focusing distance of 40cm means that it's also likely to suit appeal to those shooting nature.
If you're tempted by a 50mm-type focal length but use a Canon APS-C body (where such a lens would be closer to 80mm), this is an obvious choice.
9. Samyang 8mm f/3.5 Aspherical IF MC Fisheye CS II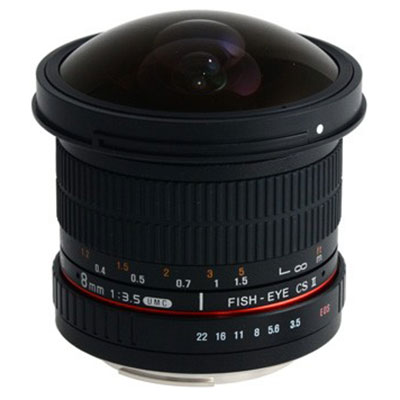 A brilliant option if you want to dip your toe into fisheye photography but you don't have the budget for one of Canon's fisheye optics, this fisheye lens boasts a super-wide 8mm focal length that lets you capture images with a diagonal angle of view of 167 degrees*, when using a Canon APS-C body.
While it's a manual-focus-only lens, the combination of focus markings on the barrel and the live-view functionality should help you to get focus spot on.
An aspherical hybrid lens and multi-coatings help control aberrations and light transmission respectively, and a lens hood is provided to help you keep stray light from entering the lens – particularly useful with such a wide angle of view.
* This extends to 180 degrees on other APS-C bodies with a 1.5x crop factor. Canon's current APS-C bodies feature a crop factor of 1.6x.
10. Sigma 18-250mm f/3.5-6.3 DC Macro OS HSM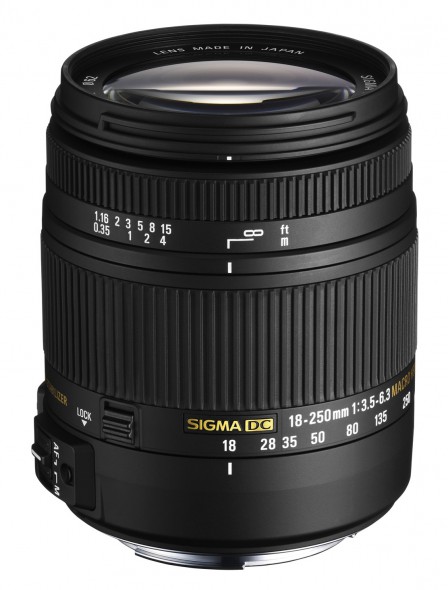 This compact, all-in-one optic is packed full of sophisticated technologies to help ensure image quality remains high in all manner of situations.
Sigma has designed it with an Optical Stabiliser to maintain sharpness throughout the focal range, as well as a Hyper Sonic Motor to deliver quiet and high-speed autofocus, while Special Low Dispersion elements and Super Multi Coatings work to respectively reduce chromatic aberrations and internal reflections.
The lens also maintains a 35cm focusing distance throughout the whole focal range, which is great if you want to get close to your subjects, while internal focusing helps to balance the lens as it focuses. Overall, this is a lens that you can keep on your camera at all times and use across a broad range of subjects without feeling restricted.
Related articles