Open up a world of possibilities for your Fujifilm X Series camera – without breaking the bank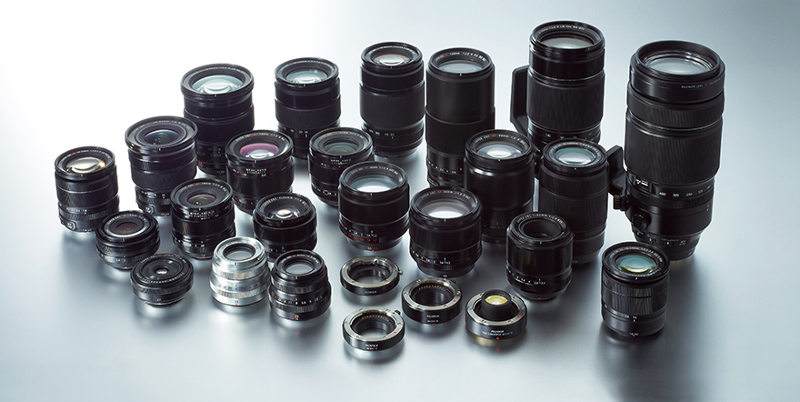 Fujifilm's stylish mirrorless X cameras have been a hit with thousands of photographers around the world. A big part of these is the fantastic selection of lenses available – Fujifilm photographers have a fantastic selection of pin-sharp lenses to choose from, and the best part is that you don't have to spend a fortune to get your hands on them.

Before we begin, here's the X-T range:
X-T1
X-T10
X-T2
X-T20
X-T3
X-T30
X-T4
It's time to upgrade from that kit lens. Here are our favourite affordable Fujifilm lenses to buy right now...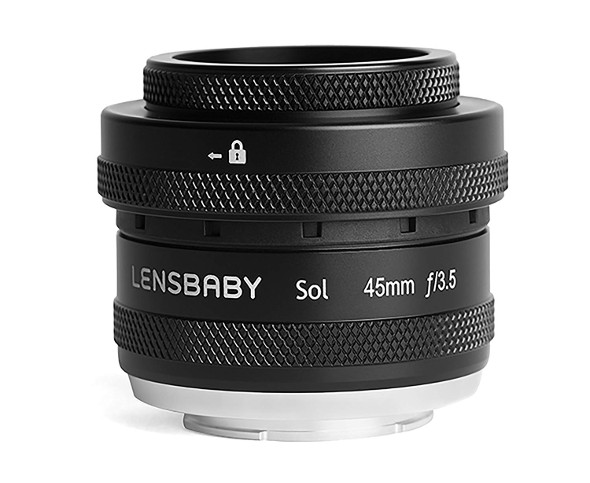 First up – it's worth remembering to look beyond your camera manufacturer when shopping for lenses, as many third-party manufacturers will make terrific optics at knock-down prices. One such lens is the Lensbaby Sol 45 for Fujifilm X, which brings Lensbaby's trademark stylised bokeh to the X system.
Its 8.5º area of tilt allows the user to manually select their preferred point of sharp focus and surround it with dramatic blur, and once this is accomplished, a simple twist of the lens will lock it in place. The Sol 45 also has two bokeh blades that swing over the front of the lens to add lines and texture to an image, further expanding your creative options. The fact that all this comes for such a great price makes the Sol 45 a fantastic and inexpensive addition to your imaging toolkit.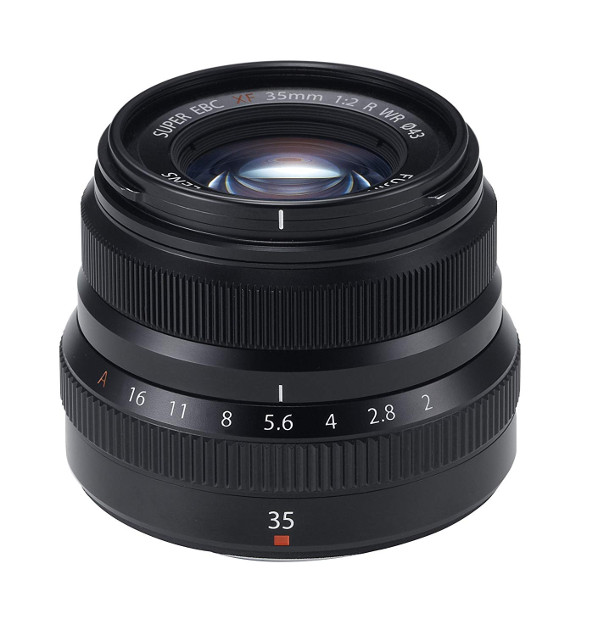 On an APS-C sensor as found in Fujifilm's X mirrorless cameras, a 35mm lens will deliver an angle of view roughly equivalent to that of a human eye, making a 35mm prime a great choice for street and travel photography where you may want to take a naturalistic approach.
Fujifilm's own 35mm f/2 prime is perfect for this, especially as its weatherproof all-metal build means it'll hold up well even if it starts tipping down with rain. Add to that a sophisticated internal construction of nine elements in six groups, an internal focusing system that can acquire focus in as little as 0.08 seconds, and a compact form factor that means the lens is easily slung in a bag or pocket.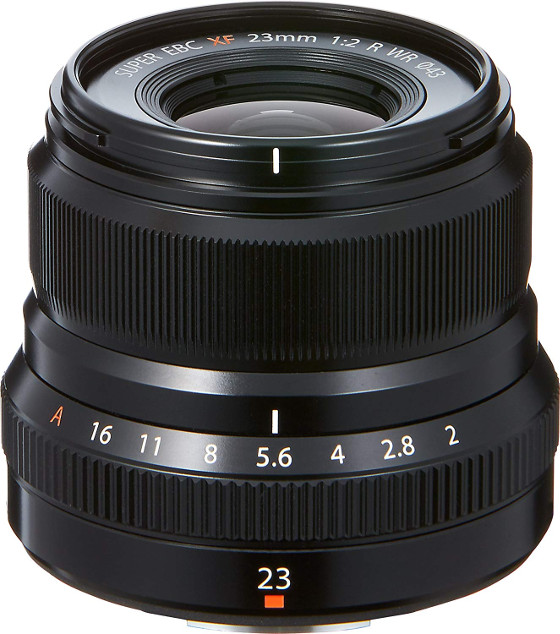 Another sharp, wide prime that's perfect for travel, the Fujifilm 23mm f2 R WR XF Lens's nine diaphragm blades allow it to produce pleasing out-of-focus areas when shooting with a shallow depth of field. It's also got Super EBC (Super Electron Beam Coating), which significantly reduces flare and ghosting to deliver superior performance.
Elsewhere on the lens you've got another durable metal build that's cold-resistant down to -10°C, as well as a minimum focusing distance of 0.22m, which makes it handy for close-up work as well as shooting on the street. All this with Fujifilm's 2-year extended warranty makes the 23mm a superb addition to your kit bag.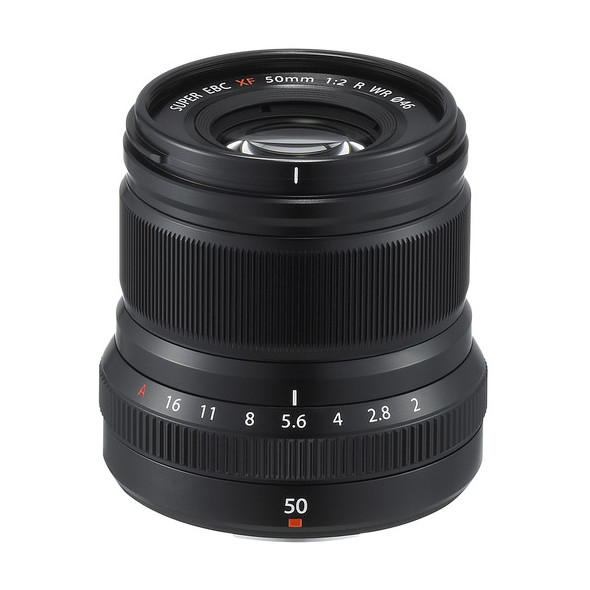 On an APS-C body, a 50mm lens effectively acts as a mid-telephoto, making the Fujifilm 50mm f2 R WR XF Lens a good choice for shooting events like concerts or sports as well as general everyday use. It's also nice and light, weighing just 200g, and the large f/2 maximum aperture makes it useful in low light.
Elsewhere you've got that solid, weather-resistant build, and a construction of nine elements in seven groups, including one aspherical Extra-Low Dispersion lens to prevent spherical and chromatic aberrations. Near-guaranteed to produce superior results in practically all situations, this is definitely a nifty-fifty you want to add to your arsenal.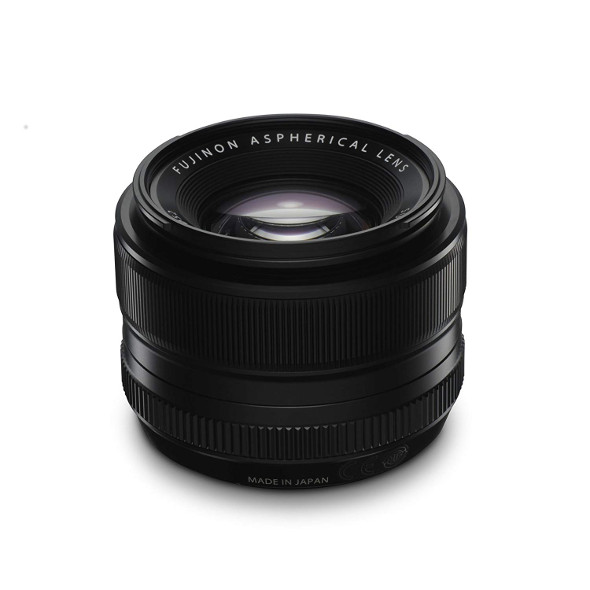 The generous f/1.4 maximum aperture of this 35mm optic makes it excellent for low-light work and portraiture, with beautiful bokeh in its out-of-focus areas. Like most Fuji optics, it has a manual aperture ring that makes using it a satisfying tactile experience, and there's also that all-metal construction that makes it weather-resistant as well as giving it a premium feel.
It's rare to get such a wide maximum aperture in a lens that's this reasonably priced, and Fujifilm X users should make sure they take advantage of this optic to get an f/1.4 lens in their kit bag – you never know when you might have need of one.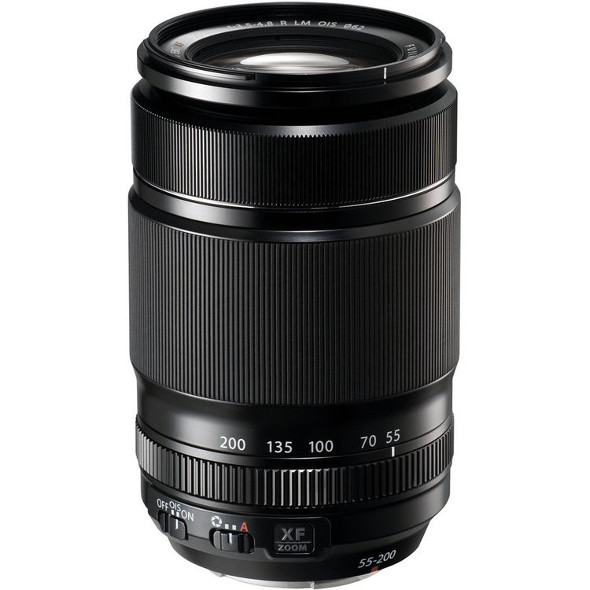 Thanks to its dual linear motors, this tele-zoom for the Fujifilm X system offers high-speed autofocus and quiet operation, which means it's useful not only for stills photography but also video recording. Fuji cameras are getting better and better for video, and getting hold of an inexpensive tele lens like this is a great way to set yourself up to shoot high-quality video without breaking the bank.
It's no slouch for stills either though, producing high-quality images across its entire zoom range thanks to the ED and Super ED lens elements in its construction, which serve to minimise aberrations and help the lens produce images that are pin-sharp corner to corner.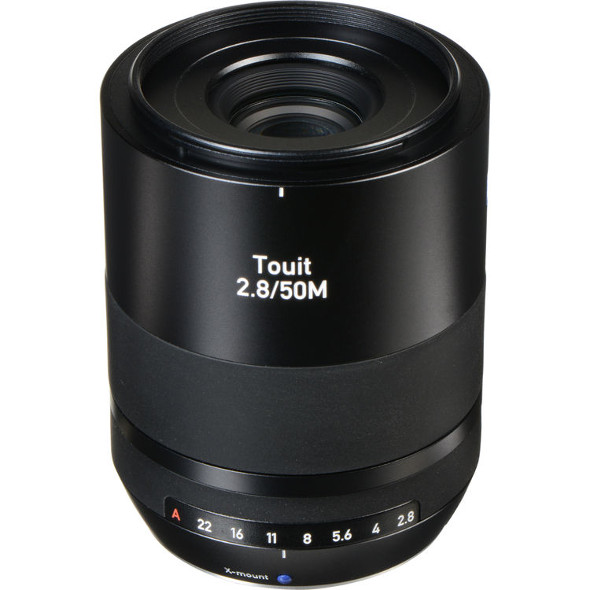 If you've got a little more to spend, why not look at Zeiss's exceptional range of high-quality lenses for X-mount? The Zeiss 50mm f2.8 Makro Touit Lens is a fantastic Fujifilm lens for close-up work – it's a 'true' macro lens in the sense that it provides a reproduction ratio of 1:1, but it's also a top-notch light prime for portraits. It has been treated with Zeiss's T* anti-reflective coating to ensure optimal light-gathering, and its internal floating elements design helps reduce aberrations to an absolute minimum.
You'll find a world of new photographic opportunities available to you with this lens. Its autofocus is fast, its images are sharp and its construction bears all the hallmarks of peerless Zeiss quality.
About the Author
Jon Stapley is a professional journalist with a wealth of experience on a number of photography titles including Amateur Photographer, Digital Camera World and What Digital Camera. See more of his writing at jonstapley.tumblr.com
Related articles