Embrace the fun of instant photography this summer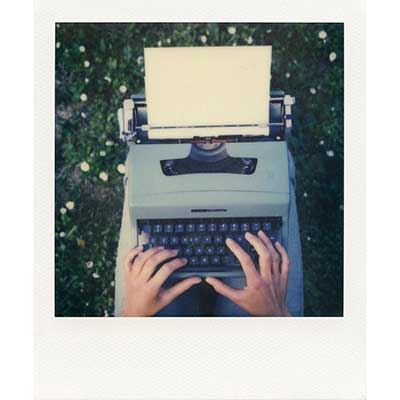 Riding a resurgent wave, instant prints are back and firmly on trend. In the digital age we want to see the result of our efforts straight away, so while we rarely send our files off for professional reproduction, the lo-fi prints quickly produced by instant devices have found a popular niche once more.
In this guide we round up the best options for those who want to start embracing the fun of instant, whether they remember its heyday in the 1970 and 80s, or are discovering it for the very first time.
Impossible Project Colour Film for 600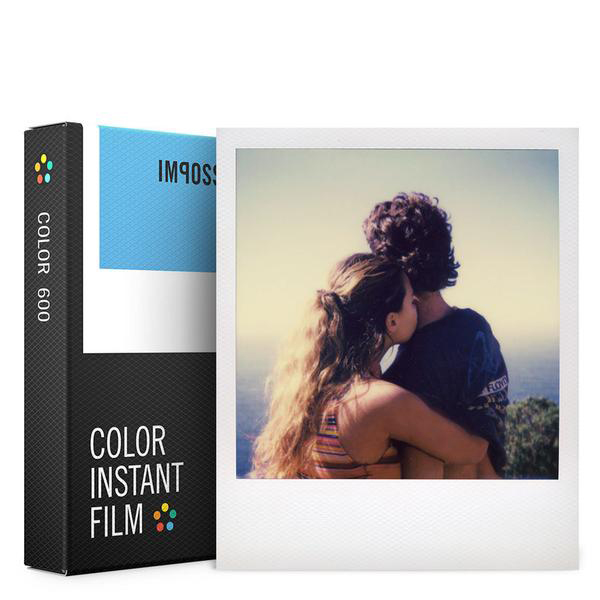 When Polaroid announced that it was ceasing its production of instant film in 2008, Impossible stepped in to buy the last remaining factory just days before it closed down. The machines had been dismantled, there were no formulas to follow and the supply chain had already been destroyed, but that wasn't going to stop Impossible.
Now – with the help of a team of chemists, engineers and photographers – the original format instant film lives once more, manufactured in the Netherlands and available to buy in variety of colour and mono options.
This particular pack is for devices that take the classic 600-type stock, and contains a cartridge with eight colour film sheets, each featuring the iconic white Polaroid frame. You don't have to shake it, but you should allow 20 to 30 minutes from pressing the shutter to allow it to fully develop.
It produces photos with the well-balanced tones and soft textures that are distinctive to traditional analogue photography. So, whether you have an old 600-type camera packed away in your loft, or a second-hand one winging its way to you via eBay, pick up a pack of Impossible Project Colour Film and start shooting instant again with it today.
Fuji Instax Mini 90 (with 10 shots)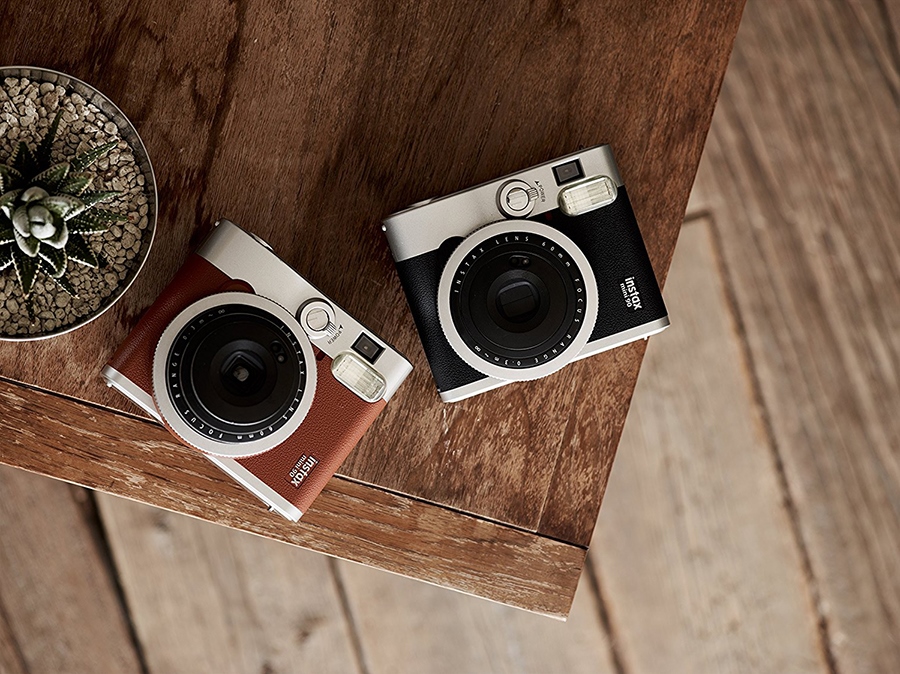 One brand that never left the instant market was Fuji, and with its Instax range in particular (first launched in 1998), it's been at the forefront of the format's return to popularity.
One of our favourite cameras in the Fuji line is the retro-styled Mini 90, which offers a surprising number of modern features for a camera shooting Instax Mini film (86 x 54mm). Powered via a rechargeable battery, it has a high-performance flash, rear LCD reference display, and a 60mm-equivalent lens that's great for a wide-range of subjects.
Alongside some fairly standard shooting modes like macro, landscape (renders distant subjects sharper) and party (brightens backgrounds), the Instax Mini 90 enables bulb-mode shooting for images taken with longer shutter speeds and also offers double exposures.
With a built-in self-timer, even groupies (selfies of groups, for those not in the know) are made easy. Oh, and did we mention that it comes with a pack of 10 shots in-box? You can start shooting as soon as it arrives at your door!
Lomography Diana F+ with Instant back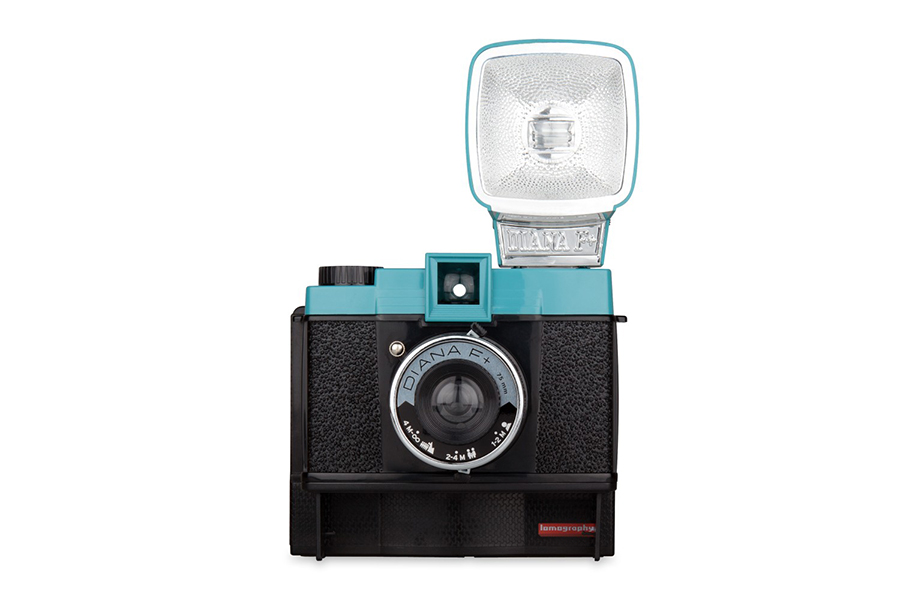 Arguably more associated with the return of lo-fi and analogue photography than any other manufacturer, Lomography has made an instant film back for its popular Diana F+, a faithful reproduction of the classic 1960s camera.
This back is for use with Fuji's Instax Mini film, and the Diana F+ also accepts 120 film natively, giving you a choice of shooting format. Attached as standard is a 55mm lens, but the camera works with a wide range of interchangeable optics, including a 20mm fisheye and a 110mm telephoto, expanding its shooting versatility.
The camera has two shutter speeds: "N" for normal daytime and flash exposures and "B" for long exposures at night or indoors. If you want to push your creativity even further though, unscrew the lens completely and you can experiment with taking pinhole photos for an entirely different shooting experience.
A Diana F+ flash comes with this complete set for low light and fill-flash shooting.
Impossible Project i1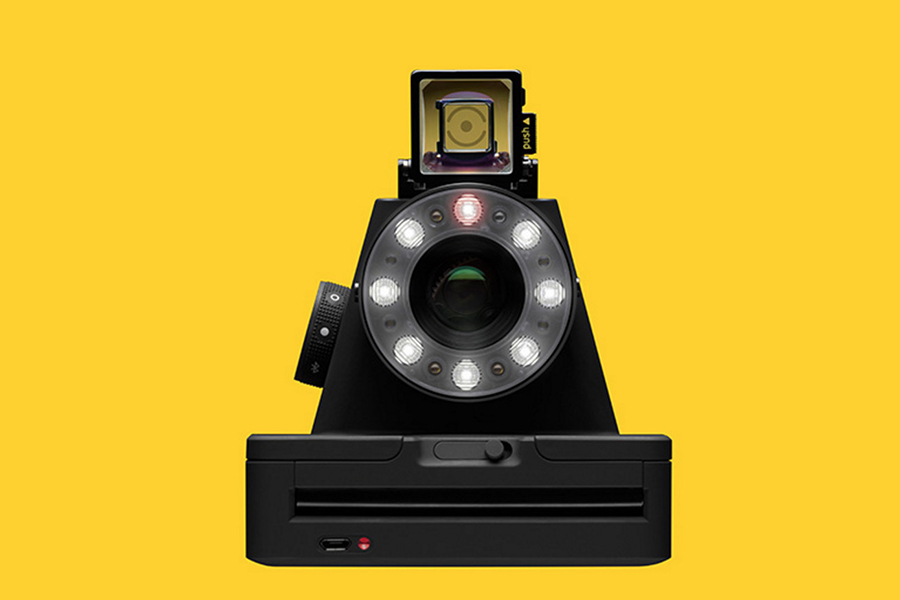 The i1 is the first new camera system in more than 20 years to use the original Polaroid instant photo format. This easy-to-use, point-and-shoot camera works with Impossible I-type and 600-type film, and features a built-in ring flash that provides a diffused light that's perfect for portraits.
You can also connect your iPhone to the camera to experiment with creative techniques like light painting and double exposure, as well as taking full control of aperture and shutter speed using the I-1 manual mode.
Blending the best of modern functionality with prints that stay true to the classic Polaroid aesthetic, what this camera lacks in affordability, it makes up for in desirability.
Lomography Lomo'Instant Wide Combo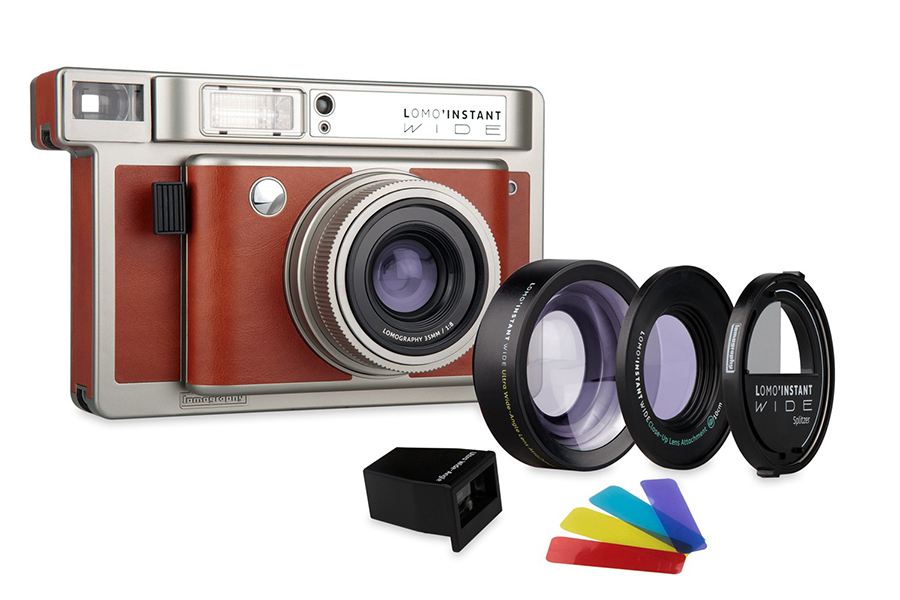 If you're of the "go hard or go home" mindset when it comes to instant photography, Lomography's Lomo'Instant Wide camera is the one for you. Taking Fuji Instax Wide film, its prints measure 108x 86mm – twice the size of Instax Mini prints – making them ideal for display around the home and for framing.
This camera has a built-in 90mm lens that lets you focus at 60cm from a subject as standard, or at 10cm using its included close-up lens attachment. With a viewfinder, flash and PC sync socket for connecting to external flashes or lighting kits, it's also a great choice for those looking to use instant in a studio environment.
Perhaps the coolest feature about the Lomo'Instant wide though is its remote control lens cap – this can be used to trigger the "fully programmatic" shutter for perfectly exposed shots from a distance.
A wide-angle lens attachment, providing a 21mm equivalent focal length, also comes in-box with the Lomo'Instant Wide, making it suitable for landscapes and group shots, while four brightly coloured flash gels can be used to creatively illuminate scenes in vivid hues.
Fuji Share SP-2 smartphone printer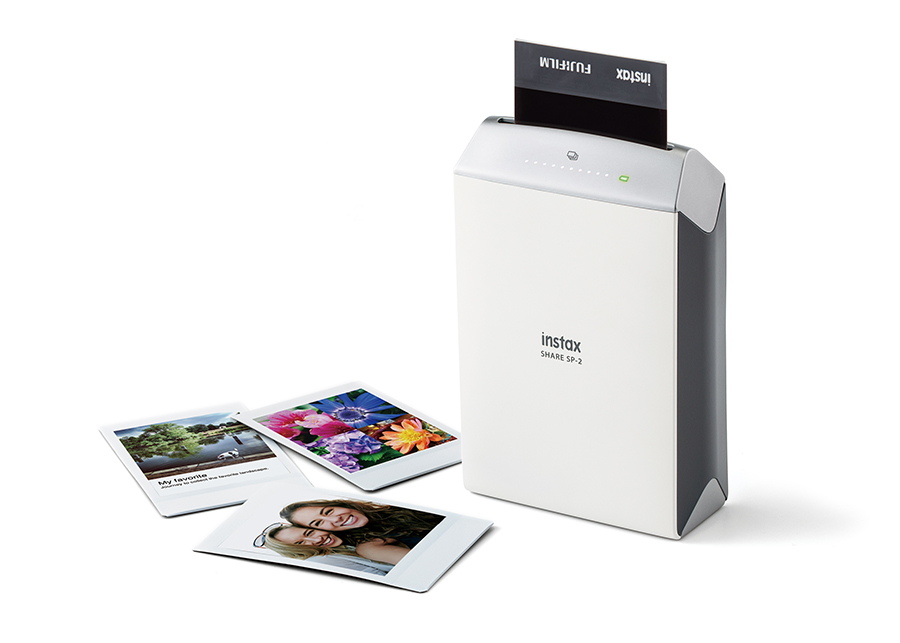 Firing out credit card-sized prints in seconds, the Share SP-2 is an addictively easy-to-use smartphone printer that's extremely portable. Laser-exposing images sent to it via a smart device, its prints have an 800x600-dot resolution that manages to show detail impressively clearly in its output. The Instax Share App that works with it allow digital images to be reproduced in several fun and creative ways; these include creative collages, numbered runs and the option to split a single photo over two separate prints.
It's rechargeable via USB, and LED indicators at the top of the SP-2 display its current power level and the number of remaining prints left. A reprint button on its side makes reprinting multiple copies of the same file a breeze, something that groups of friends will love.
About the Author
Matt Higgs has worked for Practical Photography and Digital Photo magazines, and his live music images have been featured in numerous respected music publications including Rock Sound, Guitarist, Guitar Techniques and Akustik Gitarre. www.matthiggsphotography.co.uk.
Related articles