Not sure where to start with mirrorless? We run through the best mirrorless cameras for beginners that are available right now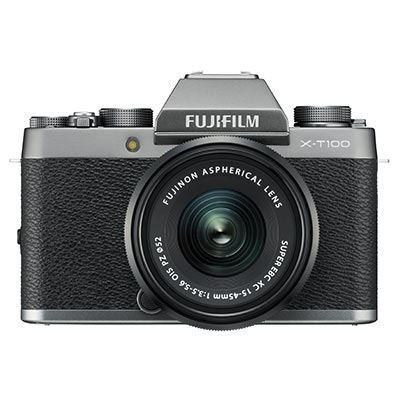 Mirrorless cameras are ideal for beginner photographers. They're small and light but packed with functionality, easy to take everywhere with you and straightforward to get a handle on. Mirrorless is one of the most exciting areas of photography right now, with major manufacturers coming up with exciting new concepts at the affordable end as well as the high end.
So, which are the best mirrorless cameras for beginners? We've compiled a guide to our favourites available right now, from a range of manufacturers, at a range of price points. Every one of these cameras listed is also packaged with a lens, so you'll have everything you need to get shooting the moment you open the box.
We've a mix of newer and older models here too, and every one is available for a fantastic price. So let's get started with the best mirrorless cameras for beginners!
Part of Sony's stylish range of mirrorless cameras with APS-C sensors, the A5100 is an older camera that can be picked up for a fantastic prize bundled with the firm's 16-50mm lens. These cameras are all about speed, and the 179 phase-detection autofocus points and 6fps burst shooting will ensure that even novice users can capture fast action with ease. It's got Wi-Fi and NFC connectivity, allowing the user to quickly share images to their phone or other devices for upload to social media, and it also records top-quality Full HD video. Versatile, sleek and super-speedy, this is a camera you'll keep and love for many years after buying.
If the main reason you're considering a camera is to improve your travel shots, something like the GX880 is a great choice. It's a diminutive, pocketable camera with a flip-out screen that shoots high-quality images and gorgeous 4K video – and what's more, the user also benefits from Panasonic's 4K Photo modes, which allow for the extraction of high-quality stills from 4K video footage. It's packaged with a useful 12-32mm zoom (equivalent to 24-64mm in full frame terms), and it also has Face- and Eye-detecting autofocus, allowing for quick, accurate shots of people that'll look great. Upgrade from your phone on your next holiday – you'll be amazed at the difference.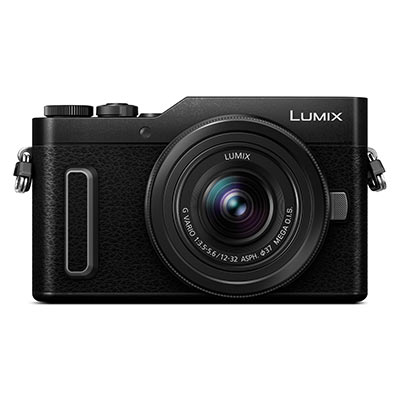 Panasonic Lumix GX880 Digital Camera with 12-32mm Lens - Black
The Panasonic Lumix GX880 is an interchangeable lens camera designed for hobbyists who want to take high quality travel pictures and selfies. Built around a 16.1-megapixel Digital Live MOS sensor, the travel-friendly GX880 is perfect for all occasions and comes with a host of features, including 4K Photo, Wi-Fi for easy image sharing, and a built-in flash and 3.0" flip-up screen.
£329.00 View
If your budget can stretch a little further, consider upgrading to the Lumix GX80, which offers all the functionality of the GX880 but brings a few extras into the mix. Chief among these is it low-light capabilities – with a maximum ISO level of 25,600, it can hold its own in the dark and produce fantastic images of night-time scenes. Its 4K video is also sublime, and it comes packaged with the 12-32mm lens that covers a broad, useful zoom range that's perfect for travel.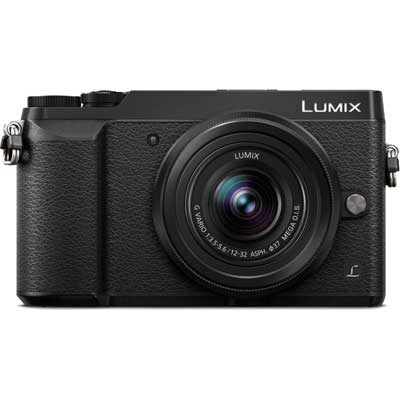 Panasonic Lumix DMC-GX80 Digital Camera with 12-32mm Lens
The Panasonic Lumix DMC-GX80 with 12-32mm lens combines 4K photo/video capabilities, Panasonic's new 5-axis Dual I.S. (Image Stabiliser) and the latest creative technologies with a classic compact design. The camera's large 16-megapixel Live MOS sensor without low pass filter, powerful Venus Engine and Dual IS system allow users to achieve unprecedented picture quality in low light (max ISO ...
£379.00 View
Slick and stylish, the Olympus Pen E-PL9 is a mirrorless camera that's perfect for the novice photographer. It features an Advanced Photo mode that simplifies creative control and helps the user get accustomed to how various settings work, and for further help the user can also use the OI.Share app to download how-to guides. Happily, Olympus doesn't use any of this as an excuse to skimp on imaging power when it comes to the Pen E-PL9 – it's got a 16MP sensor and a 121-point autofocus system.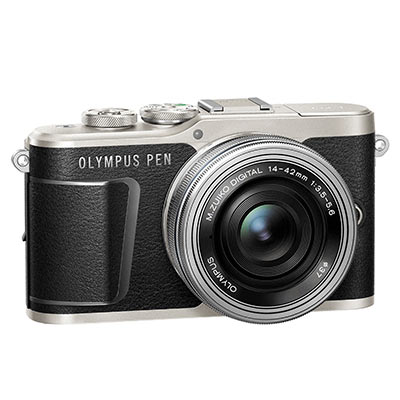 Olympus Pen E-PL9 Digital Camera with 14-42mm Lens - Silver
The Olympus E-PL9 builds on the previous E-PL8 model and is an ideal camera for those wanting to take a step up from the camera on their phone. This versatile compact system features a 16MP CMOS sensor, allows for 4K 30P video, features an upgraded 121 point AF system, and contains the same TruePic VIII processor as inside the OM-D E-M1 Mark II. Comes with the Olympus 14-42mm lens.
£524.00 View
Fujifilm's X-series cameras are renowned for how good their images look straight out of camera, with little to no editing. If you're the type who'd rather be out shooting than sitting in front of the computer, consider the stylish and sophisticated X-A5 with the XC 15-45mm lens. Its classically retro look is a winner, while it backs up its stylings with comprehensive specs, boasting a 24.2MP APS-C sensor, built-in Bluetooth/Wi-Fi, 4K video and a battery that'll last for around 450 shots. All of which is not bad at all! The fact that the 15-45mm lens is one of the smallest and lightest available for the X series just sweetens the deal.
Another speedy, sophisticated Sony APS-C camera, the A600 is a fantastic piece of technology. On release it was billed as having the world's fastest autofocus, and while it may have been superseded since then, its listed acquisition times of 0.06 sec are still, frankly, blisteringly fast. This is all paired with 11fps continuous shooting, Full HD movie recording, built-in Wi-Fi, and a whole lot more. A huge amount of functionality in a body that comes for beginner-friendly price – with a 16-50mm lens thrown in too.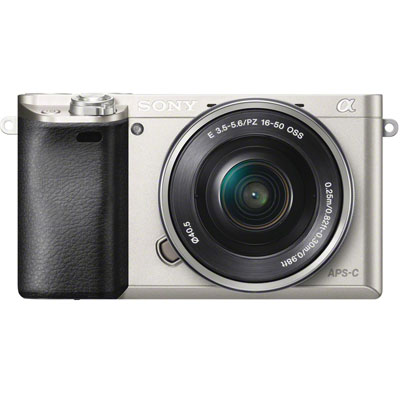 Sony Alpha A6000 Digital Camera with 16-50mm Power Zoom Lens - Silver
The Sony Alpha A6000 with 16-50mm Power Zoom lens builds upon the success of the NEX-6 and offers the performance and creative options of a full sized DSLR in a stylish, compact body. The a6000 is built around a 24.3 megapixel APS-C HD CMOS sensor with Fast Hybrid AF tracking system and a powerful BIONZ X image processor, that together ensure detailed image capture for stills and movies. Users ...
£499.00 View
Even though Canon has released a full-frame mirrorless series of cameras specifically oriented towards pro photographers, its EOS M series demonstrates that it's still thinking about novice and amateur mirrorless users. The EOS M200 is the latest in the series, a fantastically nippy mirrorless shooter that's got some serious video chops – able to record pristine 4K as well as Full HD in frame rates up to a super-slow-motion 120fps. If you're an aspiring vlogger shopping for a mirrorless camera, this is an outstanding choice, but it's also great for travel photographers. To be honest, it's good for most things – this is a real high-quality piece of kit.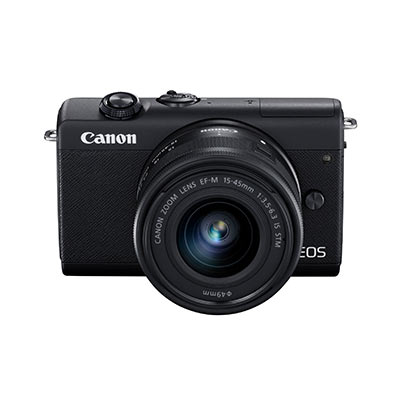 Canon EOS M200 Digital Camera with 15-45mm Lens - Black
Canon EOS M200 Digital Camera with 15-45mm Lens in Black is capable of 4K video capture as well as 120fps HD recording making it an ideal, affordable choice for Instagrammers, Influencers, Vloggers, and us regular folk who just want to capture their memories in stunning detail. The camera is great for solo travellers as the tilt-out touchscreen is ideal for selfies. This is a fantastic substitute ...
£469.00 View
An entry-level X-series camera that's decked out to the nines with superior imaging tech, the X-T100 is a genuine joy to shoot on. Take advantage of the latest electronic viewfinder, enjoy Fujifilm's unparalleled colour reproduction, use the automated Scene Recognition+ mode while you're learning the ropes, and when it's time to go further, explore Fujifilm's fantastic catalogue of X-mount lenses. The X-T100 does it all and more.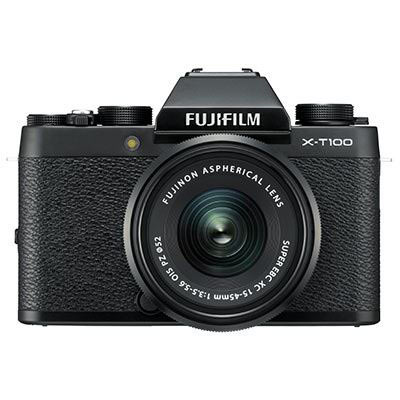 Fujifilm X-T100 Digital Camera with 15-45mm XC Lens - Black
The Fujifilm X-T100 with 15-45mm XC lens is the first entry-level mirrorless camera in the X-series to feature an electronic viewfinder. With a sleek and retro design, the compact but powerful X-T100 boasts exceptional image quality thanks to its 24.2MP APS-C sensor and Fujifilm's colour reproduction technology. Additional features include SR+ Auto Mode, a 3-way tilting touchscreen and Bluetooth.
£349.00 View
About the Author
Jon Stapley is a professional journalist with a wealth of experience on a number of photography titles including Amateur Photographer, Digital Camera World and What Digital Camera. See more of his writing at jonstapley.tumblr.com
Related articles