We received some great festive shots for our December Facebook Photo Challenge. Was yours amongst the winners? Read on to find out…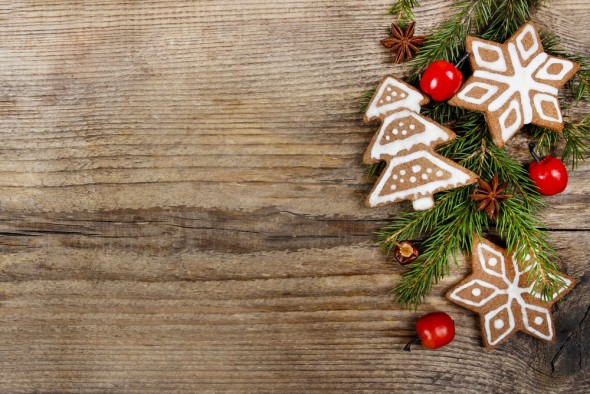 Christmas brings so many opportunities to grab your camera and snap away. With festive lighting, great expressions and ample amounts of food, the season is a gift for any photographer. December's competition called for the best shots from your Christmas experience and here are our favourite entries.
First Place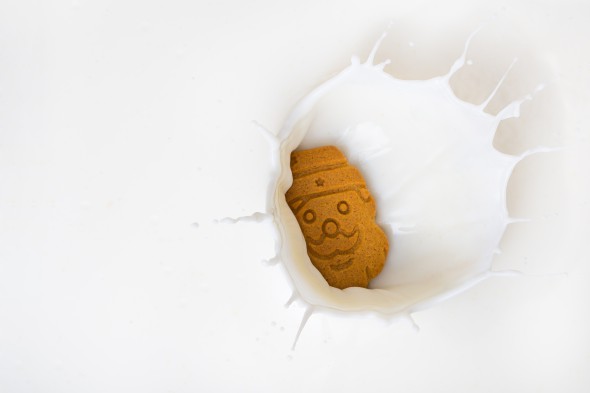 by Rico Rodriguez
First place in this month's competition goes to Rico Rodriguez with his cheeky Santa cookie shot. We love the contrast of the cookie against the milk, the perfect timing and the excellent lighting on the shot. We imagine it must have taken several attempts to get this image, but the effort was well worth it. A brilliantly executed and original festive capture.
Here's what Rico said about his image:
I took the photo at home with a really simple set-up. It's really down to timing but once you get into a rhythm, it's not so hard. I like the energy of the splash and Santa's smile just before he goes under. It was a really fun shot to make, though I may have to lose a few pounds now ;)
I shot this with my Canon EOS 60D on a tripod, using the Tamron 17-50mm lens. I used a wireless trigger for my Canon 430EX Speedlite and of course the cookies and milk.
You can see more of Rico's photography on his Flickr page.
Second Place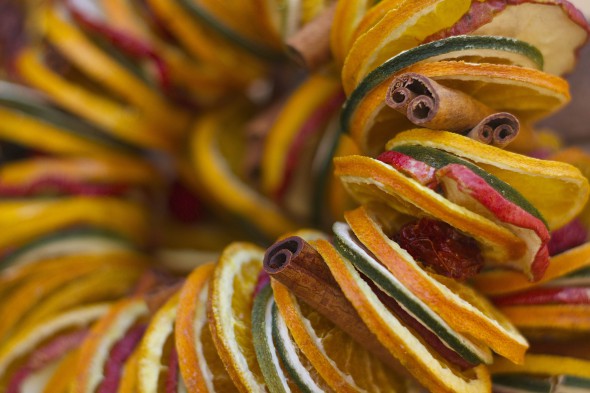 by Anna Konopelska
Anna takes second place with her colourful and vibrant shot. Wreaths like this one are iconic of Christmas and Anna has achieved a great shot here, sticking to a nice shallow depth of field with great composition.
Anna talks us through her shot:
I shot this photo at the Christmas Market in St. Albans in Hertfordshire. I love the colours and smells of the fruits – their scents were everywhere.
For this I use the Canon EOS 1200D and the Canon EF 50mm 1.8 which was set at f/2.2. I used a shutter speed of 1/640 and an ISO of 400.
Third Place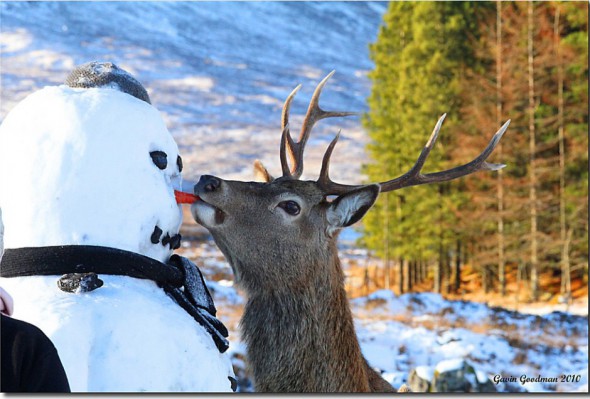 by Gavin Goodman
Third place in this month's competition goes to Gavin with his well-timed and extremely fun and festive shot.
Gavin talks us through how he got this shot:
This photograph was taken in Glen Coe at the base of Etive Mor. It is a well-visited location in Scotland because of its spectacular scenery.
The image was captured using my Canon EOS 550D, using an aperture of f/16 and a shutter speed of 1/250.
Visit Gavin's Flickr page for more of his photographs.
Thank you to everyone who took part in our December competition! Visit our Facebook page for details of this month's contest.