Our Facebook community responded to the theme "Decay" for this month's competition. Here are the winners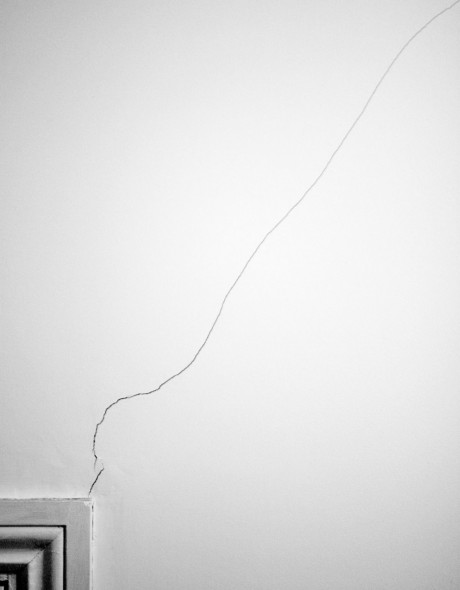 By Ross Pichler
Ross's thoughtful, understated competition was an instant hit with this month's judges, making him the winner of this month's competition. Congratulations, Ross.
Ross discusses his image:
This shot was taken in my home. It's an 1853-built terraced house, which is showing its age. I captured this image of one of the many cracks which have appeared over the years since we've lived here. I like the simplicity of the meandering line against the clean white wall, with just enough of the door frame showing to draw the eye in.

I took the shot with a Canon 60D and a 50mm lens, handheld.
See more of Ross's work at his website, rosspichler.co.uk.
Second place
By Ernestas Erna
Ernestas' detail shot of a crumbling, faded wall makes marvellous use of natural light. Well done on second place!
Ernestas talks about his shot:
The shot was taken in an abandoned house in the district of Siauliai, Lithuania. Taken with Canon EOS 5D Mark III and Canon 24-70 mm f/2.8.
Third place
By Alexandros Dalkos
Alexandros' urban exploration image, full of colour, light and texture, hugely impressed our judges. An excellent third place.
Alexandros discusses his shot:
Detail from an abandoned military base. Taken with an Olympus E-M10 with M.ZUIKO Digital 17mm f/1.8 set to f/5. Shutter speed 1/30sec, ISO 2000,
Keep up with Alexandros on Facebook.
Thank you to everyone who took part in our February competition! Visit our Facebook page for details of this month's contest.