Our January Facebook Competition had the theme 'Reflections'. Did you win? Read on and find out…
January's Facebook competition was titled 'Reflections', a theme which attracted a variety of eye-catching entries. Using reflections in photography can lead to some interesting results and encourage us to look at things from different perspectives when composing our shot.
Thank you to everyone who entered – here are our winners:
First place
Congratulations to this Keith Proven who wins this month thanks to this imaginative capture of a fishing village reflecting in the water. Keith's idea to flip and invert the image works brilliantly while the dream-like effect caused by the ripples in the water really brings you closer into the picture. The shot is well composed and sharp throughout, and fits the theme perfectly. Well done Keith – the £100 Wex voucher is yours!
About the winning image…
This is the small Fife fishing village of Crail reflected in the harbour. The image was shot in Raw and processed using Adobe Camera Raw and Photoshop CS6. The original shot was okay, but I felt there was more interest in the slightly wobbly reflection with the clouds mixing in with the seaweed. I rotated the image and flipped it so it still looked the right way round and cropped to remove the crisp houses from the new reflection. I used the Panasonic Lumix G3 with a 14-42mm lens attached, at 14mm. This was captured at ISO 160, at an aperture of f/5.6 and a 1/800sec shutter speed.
Below is Keith's original image: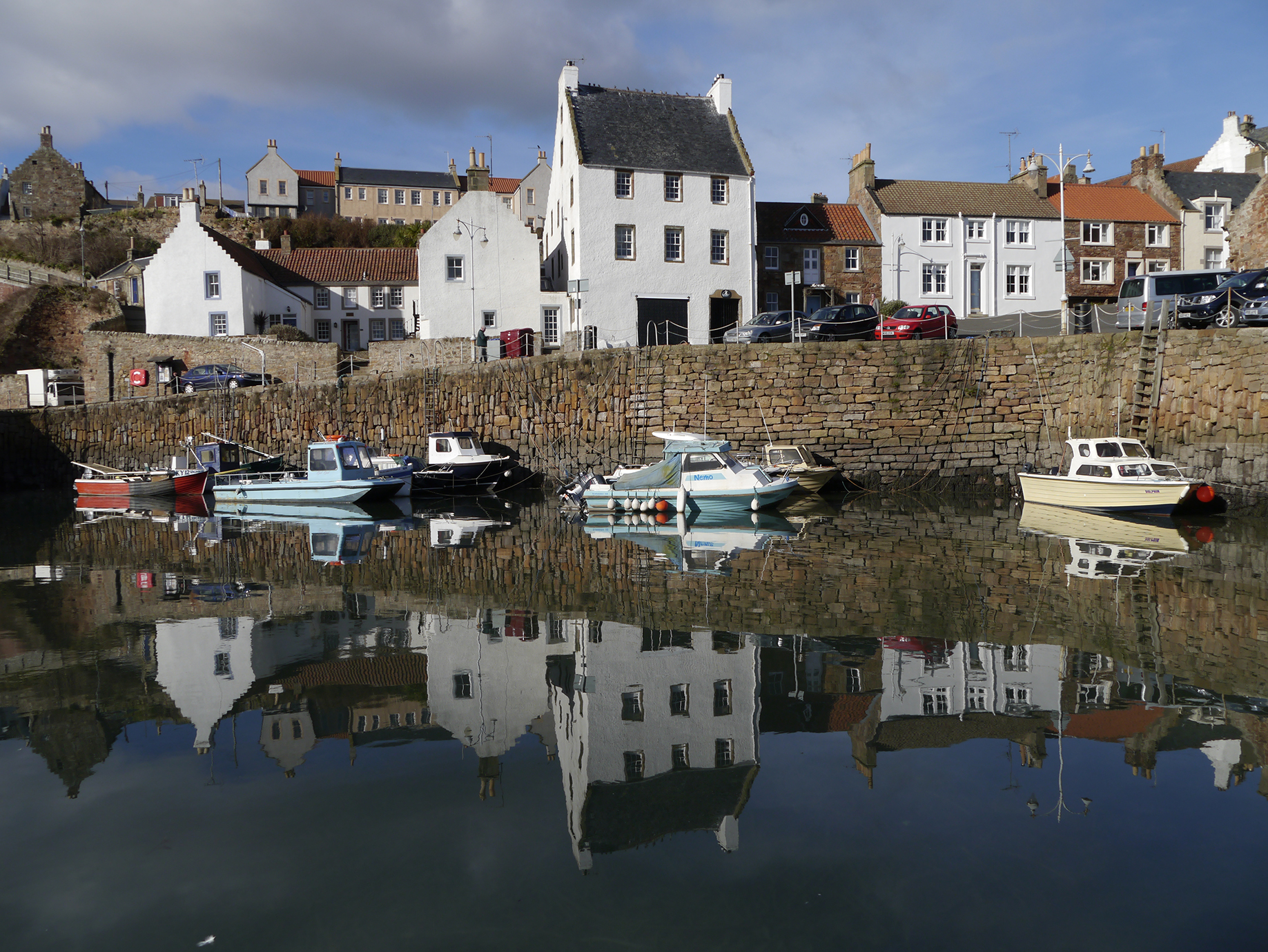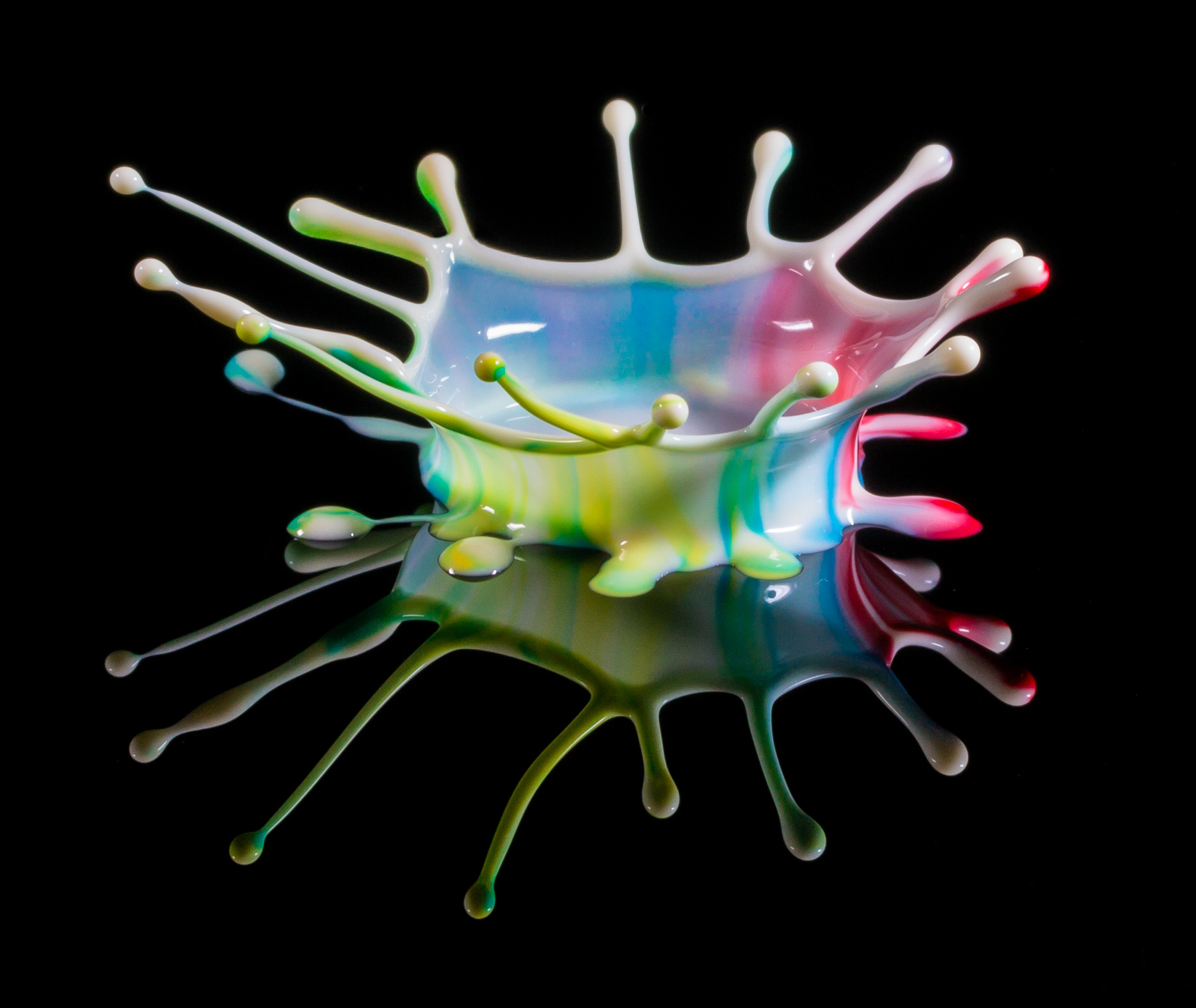 Second place is awarded to Karen Wilkinson with this creative masterpiece of paint splashing against a reflective background.
Karen talks us through the shot…
I got a splash art kit just before Christmas and after doing the obligatory water drops I spent a couple of evenings experimenting with single cream and food colouring. I put small drops of coloured cream on to some black Plexiglas, before dripping a single drop of plain cream on to them. I used a Canon EOS 650D with a 100mm macro lens on a tripod, and a couple of off-camera flashes very close to the drop area on low power to freeze the splash; I love capturing that fleeting moment that the naked eye can't see. I really like the colours in this shot and the reflection in the plexiglas, and I think it just gives it a bit of an edge over the plain cream ones I took that evening. The shot was taken on the kitchen worktop, at an aperture of f/16 at 1/100sec.
Karen's work can be viewed on her Flickr page.
Third place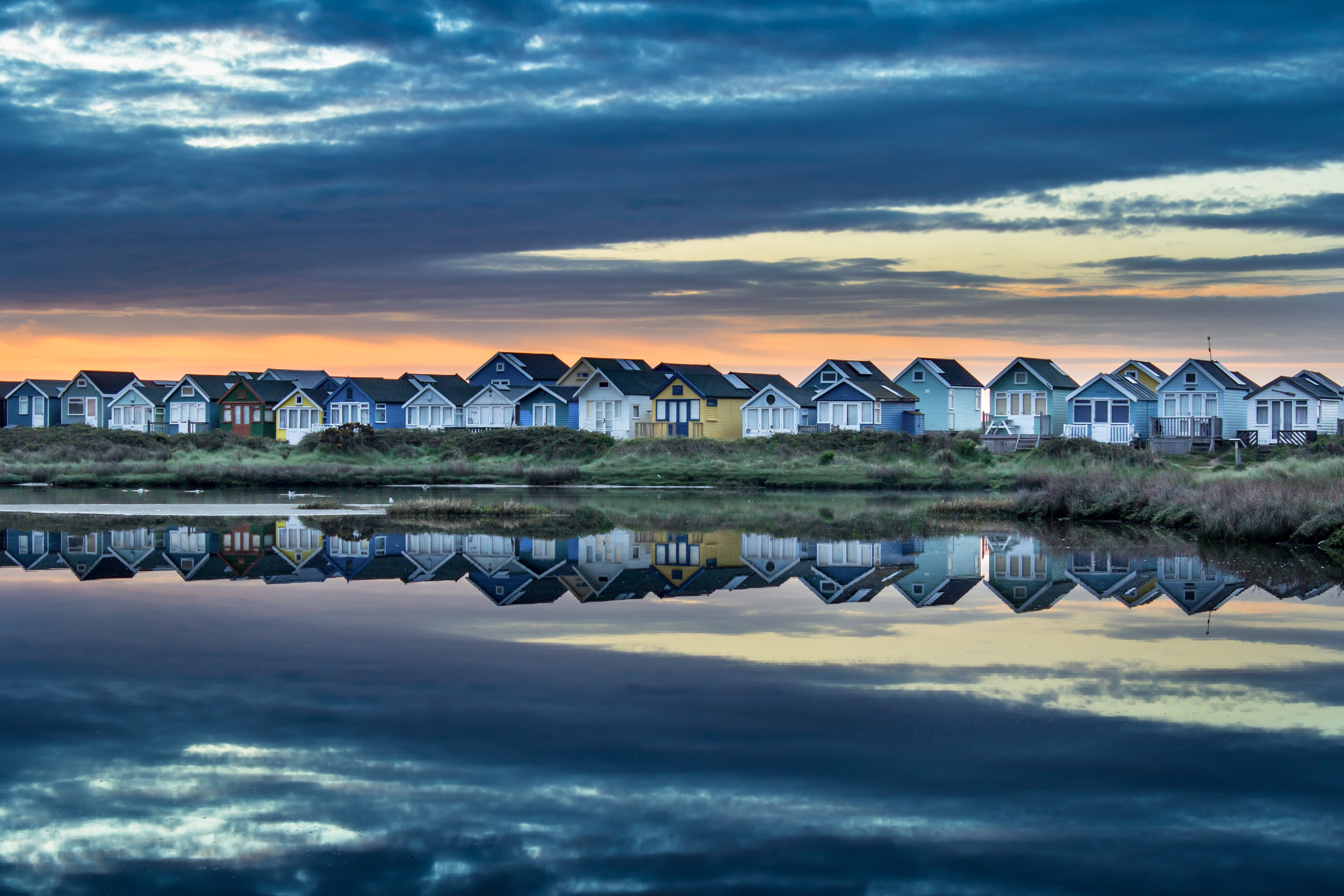 Well done to Daniel Mills who takes third place with this beautiful sweeping seascape of beach huts at sunset reflecting in the calm waters of Mudeford Lagoon.
More about the shot…
This is a shot of beach huts at sunrise reflected in Mudeford Sandspit Lagoon. I captured this in May last year with a Canon EOS 600D and the EF-S 18-55mm IS II lens. I used a tripod and an exposure of 1/25sec at f/8.
Thank you to everyone who took part in January's theme! Visit our Facebook page for details of this month's competition.