January's Facebook Photo Challenge theme was 'Bokeh', which attracted a range of creative entries. Did you win? Read on and find out…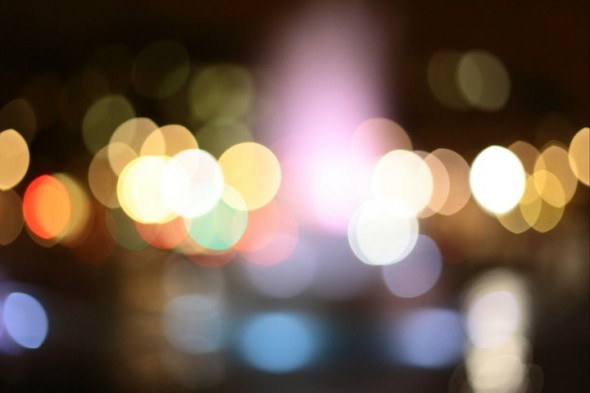 Image: Benjamin Piper
First Place
by Ian Lewis
This month's winning image was shot by Ian Lewis. We loved how its various elements combine to hold the viewer's attention, from the shallow depth-of-field and warm colours through to the range of out-of-focus water droplets throughout the frame and the faint spiderweb.
Here are Ian's comments on the image:
The shot was taken on bonfire night last year. The dew in the glow of the bonfire caught my eye.
This was shot on my Canon EOS 1Ds Mark II which had the Canon EF 50mm f/1.8 II lens. I shot this handheld, using 1/5sec shutter speed and an aperture of f/2.8 at ISO 1250. I also leant against a wall to add some stability.
You can see more of Ian's photography on his website.
Second Place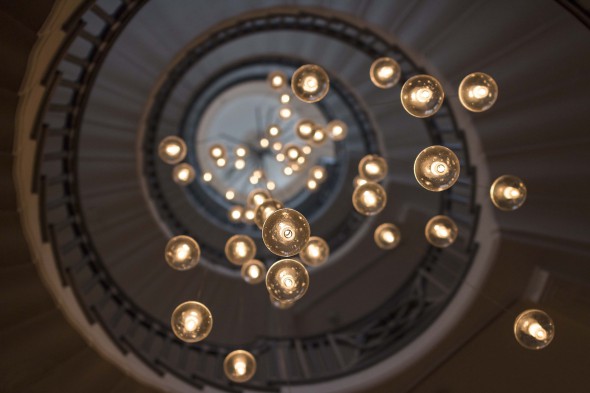 by Adam Payne
Adam Payne takes second place this month, with this architectural image captured in a department store in London. It can be difficult to create something unique in a commonly photographed location, but the composition, perspective and use of shallow depth-of-field makes Adam's image stand out from others.
Adam talks us through his shot:
The image was taken at the Heal's department store on Tottenham Court Road, London. I had read about this exquisite chandelier on a website and decided I would attempt something a little different to what I had seen. The chandelier spans four floors of the spiral staircase, but I thought the best view was looking from the bottom upwards.
This was shot on my Canon EOS 70D and my Canon EF 50mm f/1.8 II. I captured this handheld, at the lens's widest aperture of f/1.8 and a sensitivity of ISO 400. I focused on one glass bulb to give a bokeh effect, which leads your eye towards the top floor.
For more of Adam's images you can visit his Flickr page.
Third Place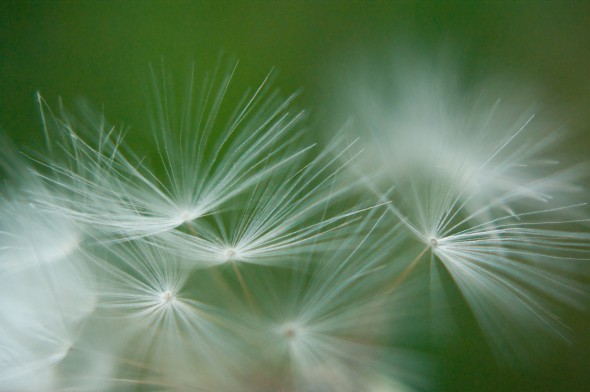 by James Trusler
In third place this month is James Trusler. We loved its simplicity and the shallow depth-of-field, the latter creating beautiful, dream-like bokeh around the focused part of the image.
James talks us through how he got this shot:
I took this picture in my back garden shortly after buying my first macro lens. I originally wanted to get a shot of a still, clear dandelion but just as I was about to take the shot a gentle breeze disturbed the dandelion! The very subtle movement of the seeds in the soft breeze actually helped create a much better image than I'd anticipated!
This was shot on my Sony A350 with the Sony DT 30mm f/2.8 SAM Macro lens, using a shutter speed of 1/800sec.
Visit James's Facebook page for more of his photographs.
Thank you to everyone who took part in our January competition! Visit our Facebook page for details of this month's contest.