This month's competition on our Facebook page was titled 'Leading Lines' and we had some cracking images.
As tricky as it was to whittle the entries down to a shortlist, we (finally) managed to select our favourites before deciding on who should be in first, second and third place.
So, without further ado, here are the winners…
Third place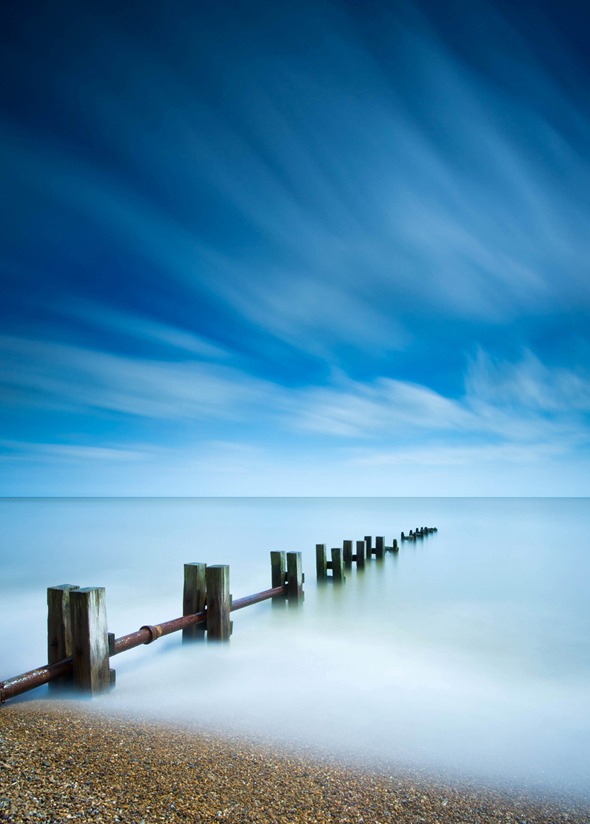 Tom Harvey is this month's third-place winner, with this excellent long exposure. We loved this scene's gorgeous colours as much as we did the smooth sea and striking clouds.
About the photo…
This was taken at Bawdsey in Suffolk, near Felixstowe. I captured it with a Pentax K5 and a Sigma 10-20mm f/4-5.6 lens, mounted on a tripod and triggered using a remote. I used a Lee ND 0.9 hard grad filter to balance the sky with the foreground, and a Lee Big Stopper to get the long exposure (this was a 236 second exposure). I like the shot because it has a serene and tranquil feel. It's a simple composition and I feel that the long exposure makes it very pleasing to the eye.
You can find more of Tom's work on his Flickr stream.
Second place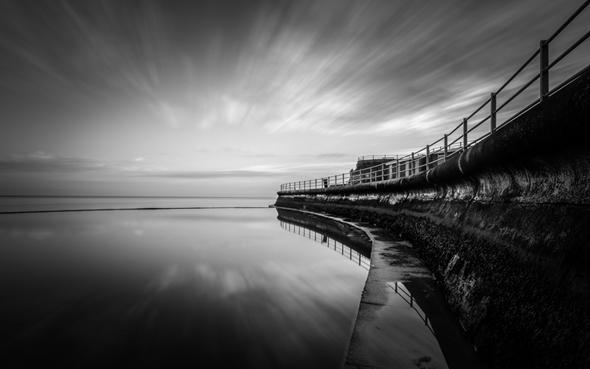 Second place goes to Darren Moore, whose image shows excellent contrast between intricate details, smooth water and an explosive sky.
About the photo…
This long exposure is of the promenade and tidal pool in Minnis Bay, Kent, which I captured using a Nikon D7000 and Sigma 10-20mm lens at 13mm. The exposure took 134 seconds, which was achieved with a B+W ND110 10 stop filter.
You can find more of Darren's work on his website, Flickr stream and Facebook page.
And the winner is....
First place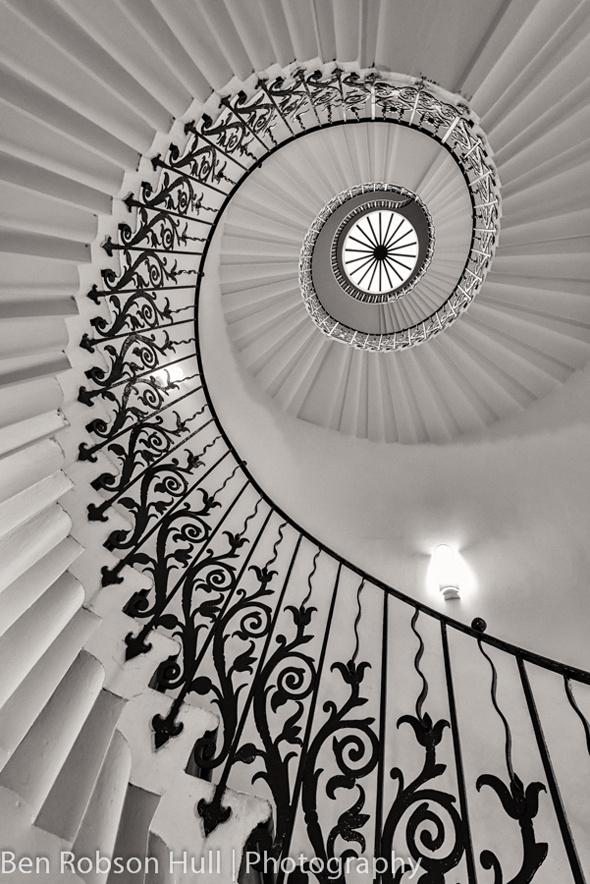 A big congratulations to Ben Hull, whose image impressed us on many fronts. A great candidate for mono conversion, Ben's image shows excellent composition and leads the eye beautifully through the frame. Well done Ben!
About the photo…
This image is of the Tulip Staircase in the Queens House, Greenwich, captured with a Nikon D800 and Nikkor 16-35mm f/4 G ED VR lens. Shot handheld, I had to lay on my back in the middle of the floor to get this.
You can find more of Ben's work on his website
Thanks to everyone who entered the competition! We'll be drawing the winners of June's photo challenge soon and announcing our next Facebook competition early next week.