September's competition on our Facebook page was titled 'Close-up', a theme which attracted a range of interesting submissions. We worked our way down to a shortlist and debated which should win until we made our final choice as a team. So here they are...
First place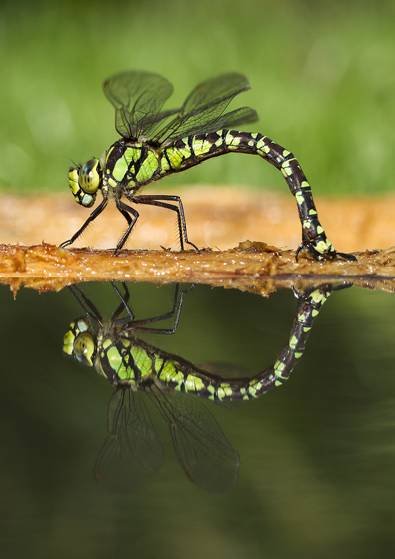 Congratulations to Gary Cox who captured this stunning image. We loved its strong composition and the dragonfly's clear reflection, as well as the way in which the various shades of green and brown complement each other. Well done Gary!
About the photo…
This photo was taken in my garden pond with a Canon EOS 5D Mark II and 100mm macro lens. Every year, southern hawker dragonflies come and lay eggs on rotten logs at the edge of the pond (placed there for them). I had the camera on a tripod, just above the water level and focused on a suitable log - eventually a dragonfly began laying eggs.
You can view more of Gary's work on his Flickr page
Second place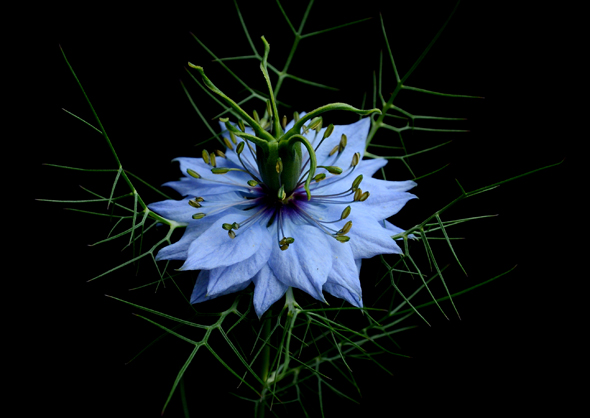 Second place this month goes to Dave Bloor Snr, for this lovely close-up nigella capture. We loved how the choice of framing and black surround draw you right into the centre of the flower.
About the photo…
I love taking close up photographs and experimenting with light to best bring out the subject. I'm always out and about finding interesting subjects for my photos - sometimes your own back garden can provide more than you think. For this shot I used a Nikon D7100 with a Nikkor 16-85mm f3.5-5.6 VR lens, with a piece of black card behind the flower for the background.
You can find more of Dave's work on his Facebook page.
Third place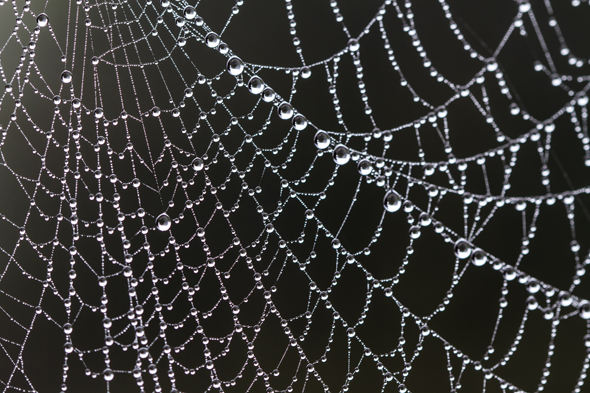 Malcolm Smith's capture of water droplets on a spiderweb takes third place this month. An image like this requires careful thought with regards to correct framing, as well as good technique and the right lens - this image ticks all three boxes.
About the photo…
This was taken as part of an "A picture a day" (PAD) project, a picture taken and posted every day for a year. I love macro work anyway and it does make taking PAD photographs so much easier as the macro world is so fascinating. I hit the black and white conversion by mistake in Lightroom, but I liked the effect. I captured this with a Canon EOS 7D and EF 100mm macro lens mounted on a tripod.
A big thank you to everyone who entered the competition! There's still time to enter October's Photo Challenge with the theme 'The Great Indoors' - head over to our Facebook page for more information.