For July's Google+ competition, we asked you to submit an image that best represented the theme 'All Creatures Great and Small'. Here are the results!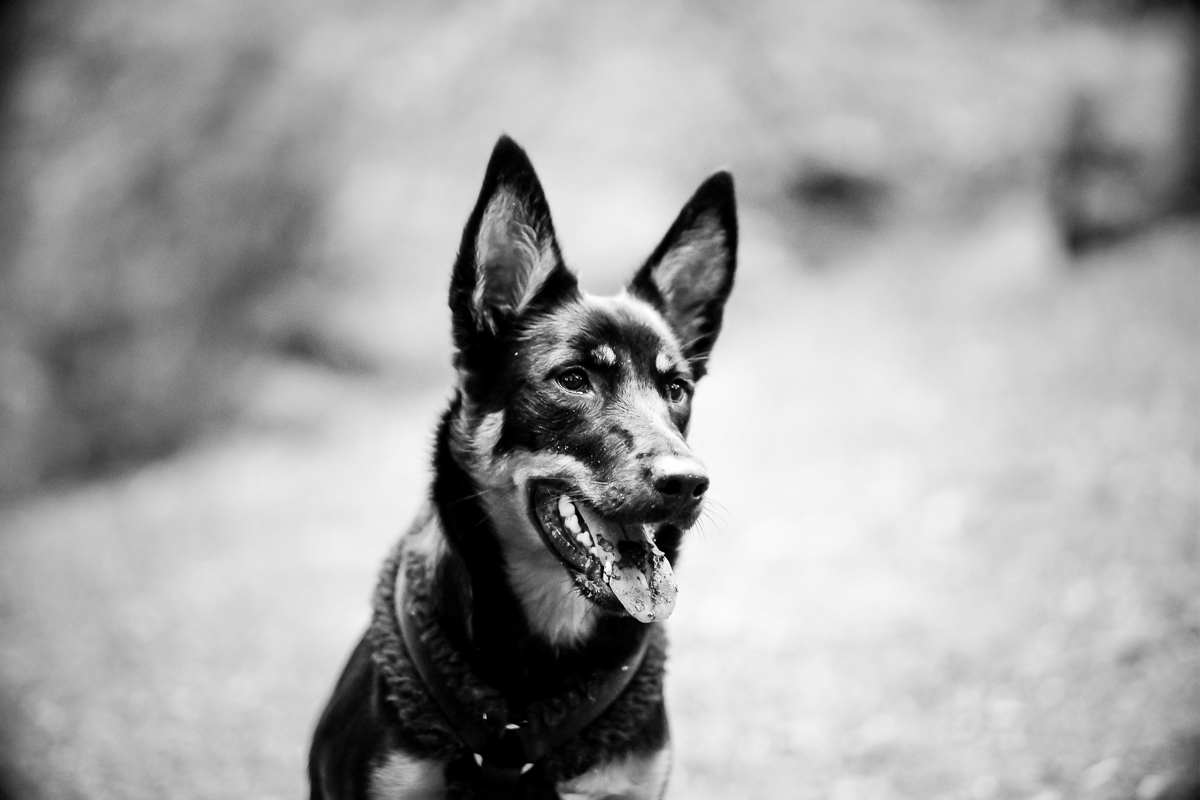 July's photo competition theme was 'All Creatures Great and Small'. We had some great entries, with subjects ranging from diminutive arthropods all the way up to majestic elephants. Thank you to everyone who entered – here are our winners:
First Place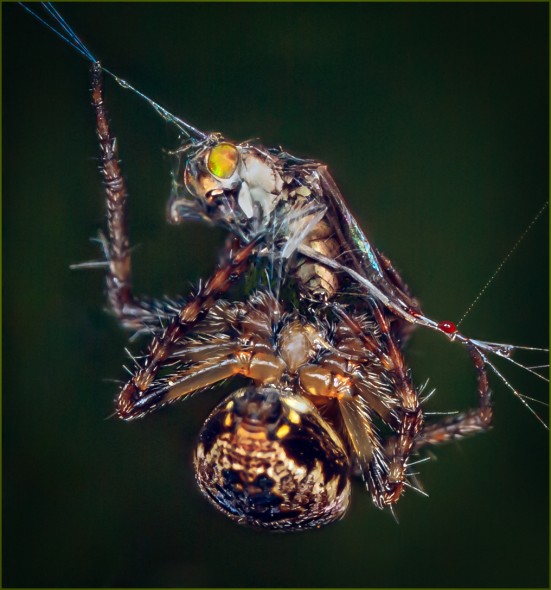 The winner for July's competition is Mark Perkins with this close-up and gruesome shot depicting the demise of a fly. Extreme macro shots like this show a completely different insight into the world of the creepy crawly and Mark has executed this shot beautifully, including every grim detail!
Mark tells us more about the shot…
It was very challenging to get the shot because the web and spider were moving and at 2x/3x magnification, getting anything in focus was a miracle! The photograph was taken one evening in my back garden. I was watching a spider wondering if I could get a decent angle to photograph it, when an insect flew into the web. The speed that the spider pounced and started to wrap the insect was amazing. I took the shot handheld with my Canon EOS 5D MK3 and Canon MP-E 65mm f2.8 1-5x macro lens. The photograph was lit using 3 flashes (ETTL) – two on the lens and one for the background.
Second Place

Philip Hill takes second place with his stunning damselfly shot. We love that the focus of the image is on the creature's wing, with the viewer's attention drawn to the intricate details thanks to an extremely shallow depth of field. This, along with the striking colours, make a great shot that really stands out!
Philip talks us through his image…
There were a few damselflies around Cardiff this year but finding one that was happy to pose for a shot was the tricky bit. This one sat there just long enough for me to grab a handful of shots. The shallow depth of field meant my head shots just didn't look that great so I concentrated on the wing detail instead. I used my Canon EOS 600D with the Canon EF 100mm USM F/2.8 lens, Exposure 1/2s, Aperture f/7.1, ISO 800.
You can see more photography by Philip here.
Third Place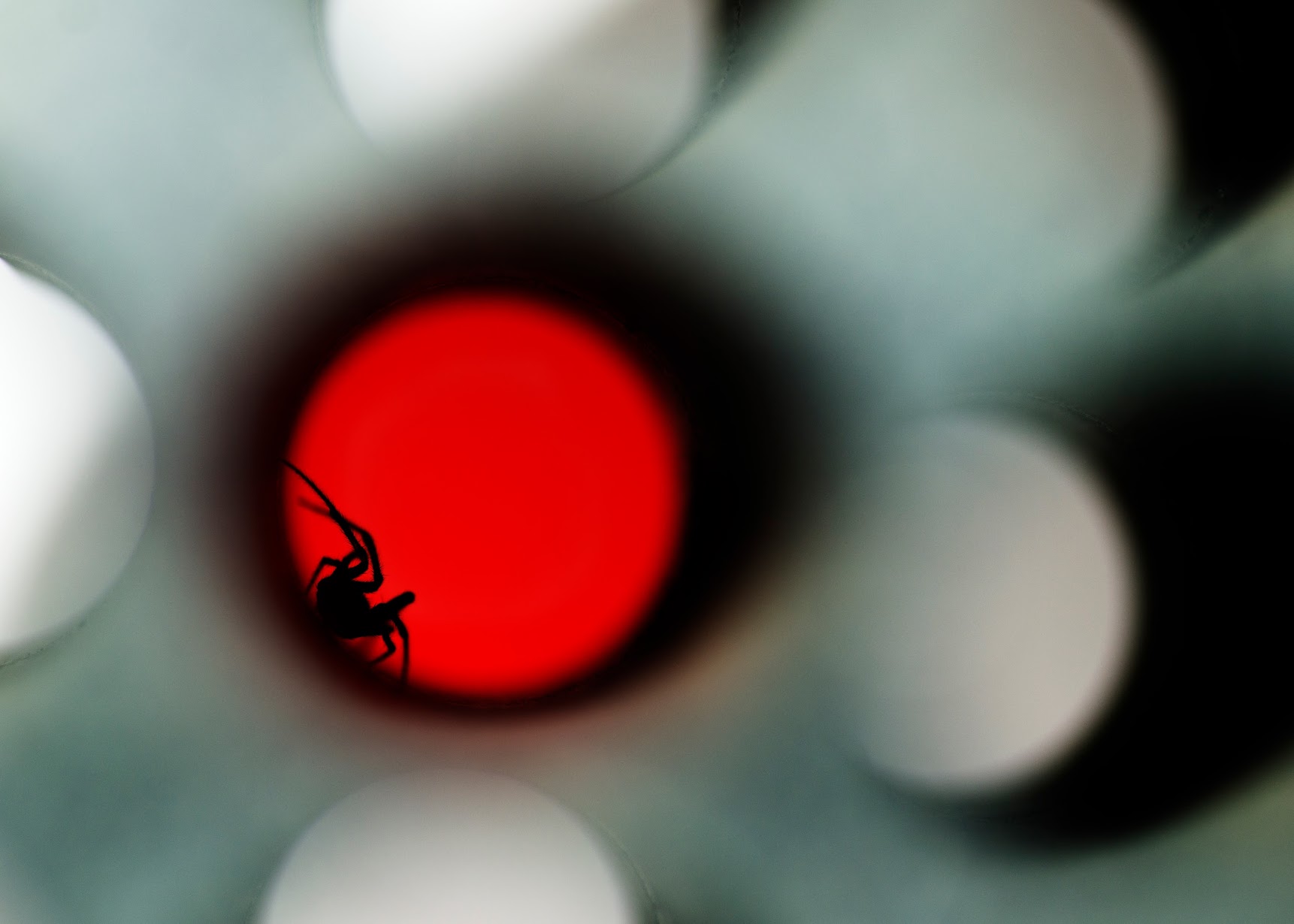 Sven takes July's third place with this interesting arachnid shot – a somewhat James Bond-like image that shows great contrast and original composition. Not knowing if the silhouetted spider in the tube is coming towards us adds a certain level of unease for viewers not particularly keen on these creatures!
Sven describes how he got the shot…
This little spider took up residence in a pen holder made out of a lump of granite with a lattice of holes drilled into it. With all the repeated tubes shapes, I thought it might make a slightly more interesting macro than my usual spider-in-a-web shot. I shot this on my Nikon D7000 with the Tamron 90mm 2.8 SP Di USD VC macro lens, at f/4.5 on ISO 100 at 1/60sec, mounted on my Manfrotto tripod. I also used a Nikon SB600 Speedlight off camera, fitted with a Lastolite Ezybox Softbox.
You can visit Sven's Flickr page for more of his photographs.
Thank you to everyone who took part in our July theme. Why not enter the August competition? Click here for more details.