June's photo competition had the theme 'Street Photography' and we received some great entries. Did you win? Find out here!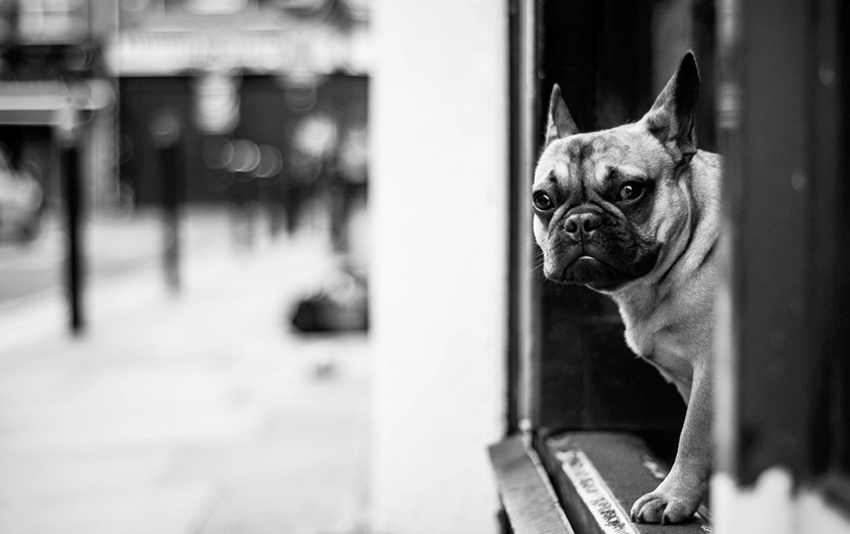 The theme for June's Google+ Photography competition was 'Street Photography'. Street photography has become more accessible with recent technological developments, such as large sensors in compact bodies and the proliferation of articulated displays. We had some great entries into June's competition - here are our winners.
First Place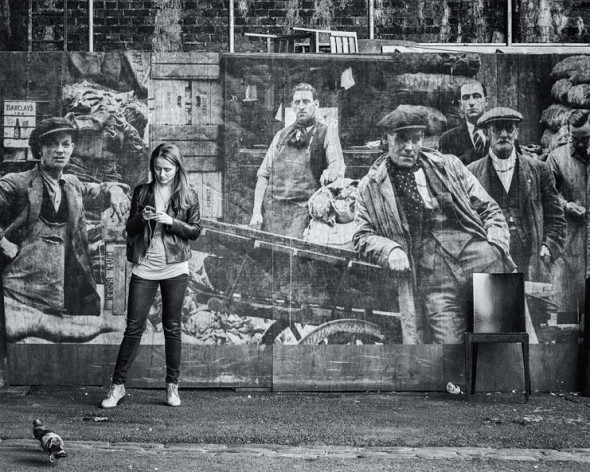 Congratulations to George for taking first place with this image, a shot which was an instant hit with the Wex team. The girl in the foreground almost tonally blends in with the mural behind her, although she maintains enough contrast to keep her as the focal point. Great work, George!
George tells us more about how he got the shot…
It's only really this year that I've started to concentrate on street photography. You don't normally see this mural as the food stalls are there during the day, but I was walking through when I spotted the girl standing in front on her phone. I like the juxtaposition of the old-time coasters looking out on the girl with her modern technology. This picture was taken with a Nikon D5100 and Nikon 35mm f/1.8 lens, and processed in Silver Efex Pro.
You can see more of George's work here.
Second Place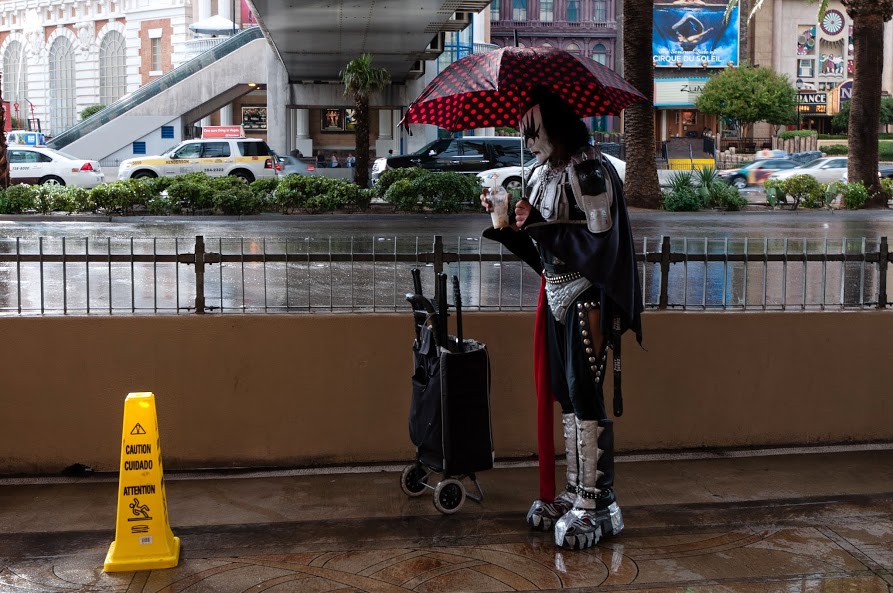 This shot is brilliant! We were all drawn to this by the small elements of the shot that make this image what it is. It's certainly a scene of great contrasts; the subject dressed as Gene Simmons (The Demon) drinking his iced drink, holding a polka-dot umbrella alongside his trusty trolley, looking somewhat deflated by the weather conditions. One of the most rock-and-roll icons in the least rock-and-roll shots!
Lee talks us through his image…
his photo was a chance shot taken on a holiday in Las Vegas. We'd had a sudden downpour and as we came out of the MGM Grand hotel onto the Las Vegas strip I saw this poor man. He'd resigned himself to shelter under a walkway with a milkshake. I loved the image of him dressed as Gene Simmons but with his spotted umbrella and wheeled shopping basket (the colour of the cone and umbrella swung it from a mono shot). I didn't have time to change lenses so used what I had on. I shot this with the Nikon D90 and Sigma 10-20mm f/4-5.6 lens. It was shot handheld at 20mm, at an aperture of f/5.6 and at a shutter speed of 1/45sec.
You can see more photography by Lee here.
Third Place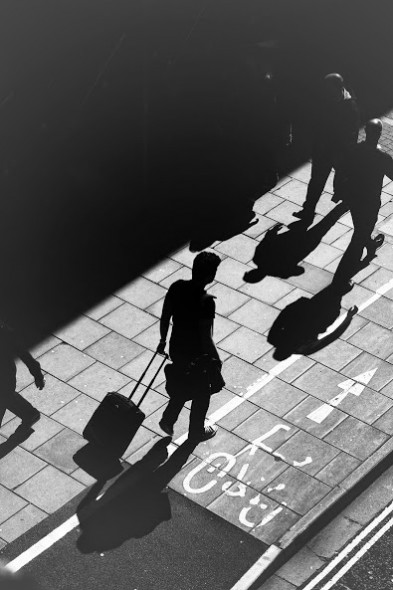 Thomas takes third place with his shot in this month's competition. This high-contrast shot is really eye catching; we were particularly drawn to the way in which the silhouetted people looked like shadows, with the choice of perspective emphasising this well.
Thank you to everyone who took part in our June theme. Why not enter the July competition? Click here for more details.