With the theme 'Autumn', our November Google+ competition inspired some great entries full of atmosphere and rich colours. Here are the results!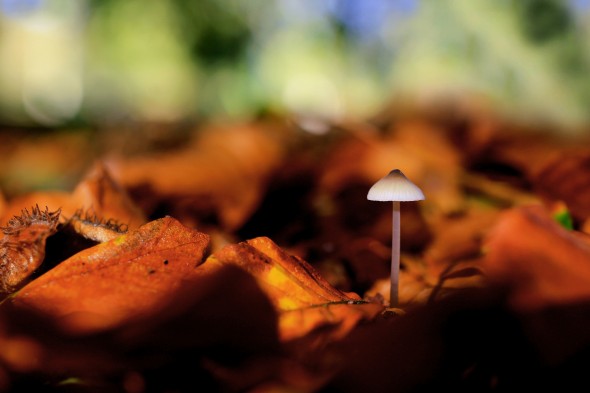 Image: Katie Dix
First place

by James Lewis
First place goes to James Lewis with his beautiful panoramic landscape. This misty-morning composition is something that James obviously got up early to shoot. The contrasting elements throughout, from the cold tree line on the left through to the warm autumnal colours on the right, really set the composition. The constituent features are cut into four sections by the reflection and the rising mist over the middle of the lake, making for a really well composed and executed shot.
James tells us about his image…
I headed to Shearwater one day in late November to capture the mist and autumn colours at the lake. It was a spectacular sunrise and the thick mist diffused the light behind me, which illuminated the lakeside trees on the right with a golden glow. This image is made of up three images, stitched together into a panorama
I shot this on my Canon EOS 7D with the Canon EF 16-35mm f2.8. This was set at 29mm with an aperture of f8. I used a shutter speed of 1.6 sec and an ISO of 100.
For more work by James you can visit his website.
Second place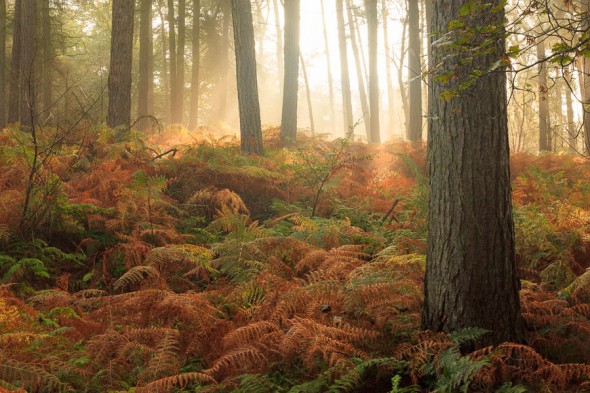 by Justin Minns
Second place this month goes to Justin Minns. Justin is a regular contributor to Wex competitions and never fails to capture the theme. This shot is creatively composed: the tree in the foreground is the main focus, while the autumnal tones and mist in the background set the mood.
Justin talks us through his shot…
I took this on a misty morning at the start of autumn in the woods at Felbrigg Hall in Norfolk. I can never resist a classic misty, backlit woodland scene like this but it always comes at a price … wet legs from wading through waist-high bracken to find the best angle!
This was shot with my Canon EOS 5D mkII, with my Canon EF 24-105 f4 L IS USM at 67mm. I used a shutter speed of 0.5sec, an aperture of f/11 and an ISO of 100.
Visit Justin's website for more of his photographs.
Third place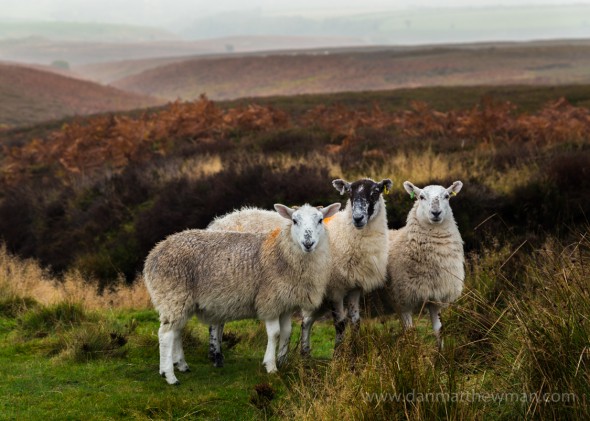 by Dan Matthewman
Dan Matthewman takes third place with his trio-of-sheep shot. We love the composition of this image and the stark contrast of the white sheep against the autumnal background, which helps the subject really stand out.
Dan talks about his shot…
My 'three amigos' image was taken in the North York Moors National Park on a horrid grey, foggy day. I didn't think I'd get any decent photos because of the weather but around 6 miles into the walk, I came across this little herd.
It was taken on a Canon EOS 6D with a Canon EF 24-105 F/4 L IS USM.
You can see more work from Dan on his website.
Thank you to everyone who took part in our November theme! Why not enter the December competition? Click here for more details.