Last year's winner was this year's honourable second-place – we catch up with the fantastic Dan Portch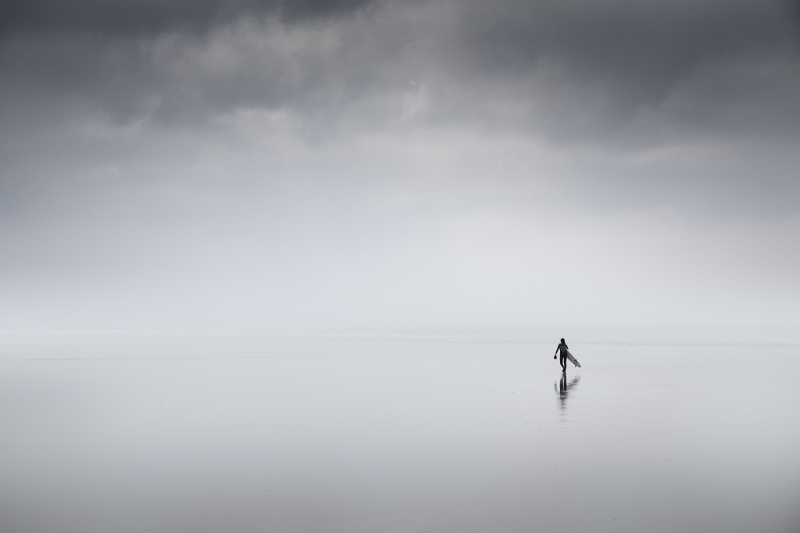 Lonely Endeavour: #WexMondays winner from April 16, 2019. All images by Dan Portch
A long-time regular fixture in the #WexMondays Twitter competition winners' lists, Dan Portch was crowned our photographer of the year for 2019, and for 2020 he gave it another good go! When the dust settled and the points were tallied, Dan (or @danportch as he's known on Twitter) ended our competition in second place – an extremely respectable showing, and a testament to just how good a photographer he is.
A self-taught photographer, Dan dabbles in lots of different genres. Landscapes were a regular fixture in his #WexMondays entries, but he also snuck a few portraits and street scenes into the mix. His consistently good technique, eye for a moment and variety of styles made it a pleasure to keep on shortlisting him, which explained how he racked up such an impressive score on the leaderboard!
A while ago, we caught up with Dan for a chat about all things photography, and it's a pleasure to publish the full interview along with a few of his winning images from the past year. Read on to hear all about the man who's never far from the top of the Wex Photographer of the Year leaderboard...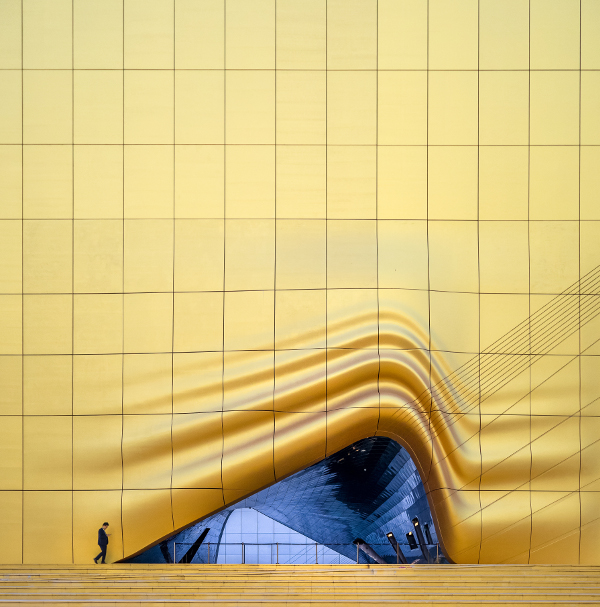 Chroma: #WexMondays winner from November 19, 2019
Wex Photo Video: What's the most expensive piece of equipment you've trashed?
Dan Portch: Luckily I haven't trashed any equipment, and, anyway, I don't really have any expensive kit – so I guess the silver lining to having minimal kit is there isn't anything expensive to ruin! There was, however, an instance where I slipped on rough ground and the head of my tripod trashed my two front teeth; the resulting dental bill (over £1,500!) therefore made it the most expensive accident with my kit to date.
WPV: Tell us about the image that got away?
DP: Honestly, I think most of my images are 'missed' because I am never entirely happy with various aspects – I always think they could be sharper, exposed better, etc. However, the one image I wish I could go back and have another chance of shooting is that of the aurora borealis above the infamous Vik church in Iceland. It was my first time ever seeing the aurora and I was under strict instructions from the wife to not go getting my camera and tripod out.
After about 15 minutes enjoying the sight, my wife gave me permission to have 5 minutes with the camera to get a shot I had in mind. I rushed to get my kit bag out, fumbled about in the dark setting up, put focus near infinity, and spent most of the time trying to get the composition and exposure I wanted. Having never shot the aurora, I took a few goes to get the settings sorted and by that point the composition of the aurora over the church had faded and changed. It was when reviewing the shots I noticed that the stars were out of focus (and unfortunately not so out of focus they looked like intentionally-large bokeh balls!). I now just can't stand looking at that image because all I see is blurred stars.
WPV: What's the worst shooting experience you've ever had?
DP: I would rather not talk about it – my therapy for that day has been long and arduous! Only kidding, but let's just say it involved a newborn baby, wee and runny orange poo. Argh, it's all coming back to me! Must... stop... thinking... about... it.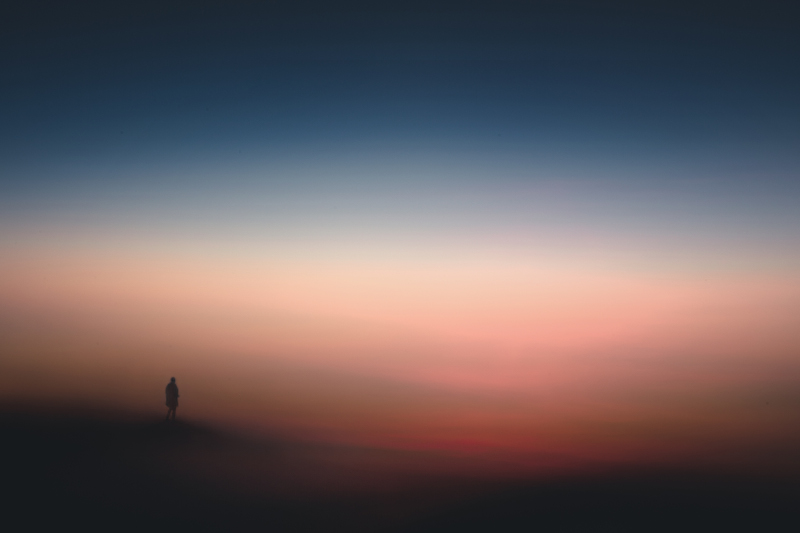 Dreams at Dawn: #WexMondays winner from November 26, 2019
WPV: Tell us about your dream shoot?
DP: Easy! Shots from a trip to space on the ISS! Loved space as a child and always wanted to be an astronaut as a young lad. I had this book with photos taken by astronauts on space walks and they blew my mind – I can just see them now; the reflections of earth in their helmets, the contrast of the blackness of space and the sunlight on the subjects, and the negative space of the shot... I could go on. So to get the ultimate viewpoints of earth and space from ISS would be the absolute dream. Behind that in the dream list would be Antarctica – extreme weather, expansive minimal landscapes, and one of the few places remaining that hasn't been overrun by photographers.
WPV: What's your editing pet peeve?
DP: I always feel bad being derogatory about the post-processing of other photographers; I find it painful looking at my processing of photos from what is not long ago at all. Also, since my own editing and processing preferences/styles are always developing, something I like at one time can soon become something I dislike at a later time. Nonetheless, there is one constant dislike of mine and I refer to it at the "Lik Saturation Treatment" – most will likely know what I mean by this.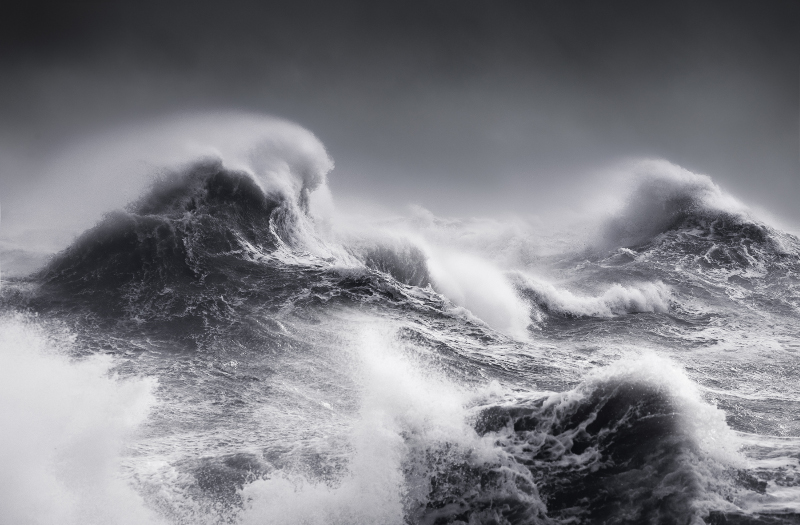 Tempest: #WexMondays winner from February 12, 2019
WPV: What's the most ridiculous thing you've ever done to get the shot?
DP: I don't think I have ever done anything ridiculous for a shot, but I guess that is all relative to what I think/see others do. To some people, getting up at silly o'clock is considered a simply crazy thing just to get a photo, but then to others that is nothing but simply par for the course.
I guess the most ridiculous thing I have done is drive an hour or so at night and then make a short trek to a location. Some coastal shots have inevitably put me near fairly dangerous or treacherous situations. However, growing up by the coast gave me a great respect and understanding about the dangers of the sea, and so I would always be safe and sensible.
WPV: Smartphones have made everyone a photographer. Do you agree?
DP: The answer depends on what is meant by "photographer". To me, a photographer is someone who views the world in a different manner to most, constantly looking for and/or appreciating compositions and lighting that create images. It is for this reason I don't think camera kit makes a photographer, and hence everyone having mobile phones nowadays does not mean everyone is a photographer. Sure, the kit provides the tools for the photographer to create the image, but I don't care if the image was created with a mobile phone, a Hasselblad or a kid's toy camera.
To me, a great image is just that, and a great photographer will see and create great images with whatever kit they may have (or not have). What mobile phones have done is enable everyone to be able to capture images and moments easily and conveniently. This, however, simply means we have more images being created than ever. The offshoot of this is that more people are finding an interest in photography and pursuing it as a result of using their mobile phones, which I think is a great thing!
WPV: What camera kit setup are you using at the moment?
DP: Canon EOS 5D Mark IV, Canon 16-35mm f4, Canon 24-105mm f4, Canon 200mm f2.8. Manfrotto 055CXPRO3 tripod with 468MGRC2 hydrostatic ball head. Breakthrough Photography 6-stop and 10-stop ND filters. I think that's about it!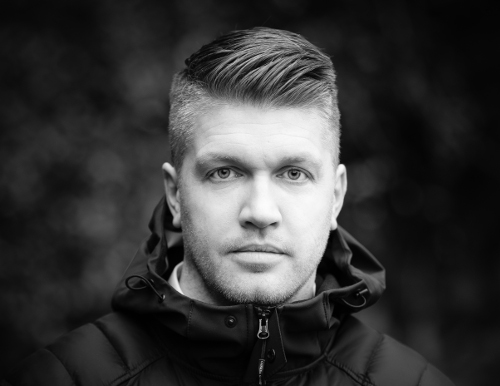 Dan Portch is a photographer based in Kent. See more of his work at danielportch.com.
Fancy your chances at the next Wex Photographer of the Year competition? Head here to get the skinny on the rules and the prizes. We can't wait to see your entries!