Today Canon shows its loyalty to its DSLRs, full-frame mirrorless system and its print range, with a multiple launches and development announcements!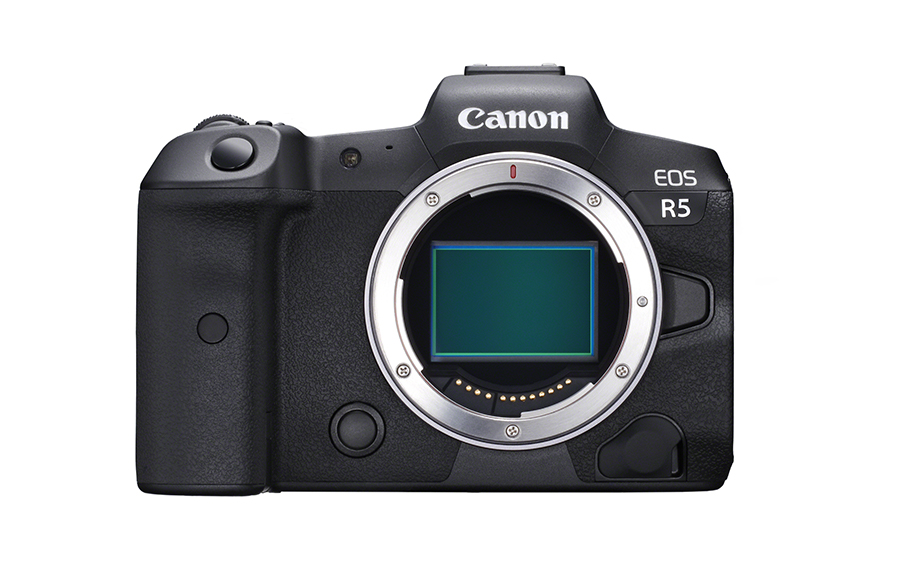 Canon, arguably the biggest camera manufacturer in the world, has an established system of interchangeable lens cameras and therefore lenses. A couple of years ago Canon moved into a new market for them, full-frame mirrorless, and now, they expand this newer part of their photographic offering with 2 new lenses and the development announcement of a new camera. They are also launching two brand new DSLRs, the EOS R5 and the EOS R6 - as well a new Selphy printer.
To find out more about the products you are interested in, click below to skip ahead:
EOS R5 development announcement
RF 24-105mm f/4.5-7.1 IS STM Launch
RF 100-500mm f/4.5-7.1 IS USM development announcement
Canon EOS R5 Development Announcement
Updatate: 9th July 2020

The wait is over! Today Canon have launched the the EOS R5 and the EOS R6! We've got full write ups, images and videos, and if you've already purchased it would be great to hear your initial thoughts and reviews.

Update: 20th April 2020
Today Canon have released yet more specs on the EOS R5. We've been hearing about this camera for a little while and every new update seems to be even more exciting.
So, what new information do we have?
By the specs and wording it is looking like the R5 is being directed towards video in these early updates. We now know that the R5 will offer 8K RAW non-cropped internal recording up to 29.97fps and that will be in 4:2:2 10-bit Canon Log (H.265). If recording externally by outputting through the HDMI port you will be able to record 4:2:2 10-bit Canon Log at 4K 59.94fps.
Dual pixel AF will be available at all resolutions and at all frame rates, which is great news as it really is the best AF available currently for use within video. For those thinking this would work as a good B camera for hand-held work, it also has 5-axis optical IBIS which will be enabled so that lens and body image stabilisation can be combined.
All of this will take up some serious memory, and Canon have also confirmed the EOS R5 will have dual card slots: 1x CFexpress and 1x SD UHS-II.

From the first moment the EOS R was announced, the photographic community have been waiting on a more professional level model to join the series. Today, from Canon's development announcement, that seems to finally be the case. We don't know much, but we do know that Canon have developed this camera with customer feedback in mind, so let's take a look at what they are revealing.

The only actual specs that have been provided do seem pretty exciting. Canon have stated that creators will be able to "shoot wide in 8K and when needed, crop for a 4K output." Based on Canon's questionable history with providing high-end video specs outside of their cine range, that's music to our ears.
We've also been told the new R5 will feature "unrivalled high-speed" – high speed what though, we aren't sure. We do know there will be a major increase in continuous shooting speeds with 12fps accessible using the manual shutter and up to 20fps silent shooting using the electronic shutter. This is a welcome upgrade, after the slightly snail-paced speeds of the EOS R, however, it is on par with other full-frame mirrorless bodies, so hopefully that means we'll be seeing speed upgrades to maybe the AF system and the processor.
The EOS R5 will feature a newly developed (by Canon) in-camera image stabilisation system, which will be able to work in combination with image stabilised RF lenses in stills and video shooting. This stabilisation system will apparently be "unparalleled" according to Canon, so I'm hoping for around the 6 stops level, if not more when using IS lenses.
Apart from that, it's a bit wishy-washy in terms of hard facts. The term 'high-resolution' is used continuously throughout the document, but whether we'll be looking at a sensor rivalling the Sony A7R IV at 60MP or whether we'll be looking more around the 42MP is still unclear.
What is clear is this camera will define Canon's movement within the full-frame mirrorless market, and I for one, cannot wait to see the finished product!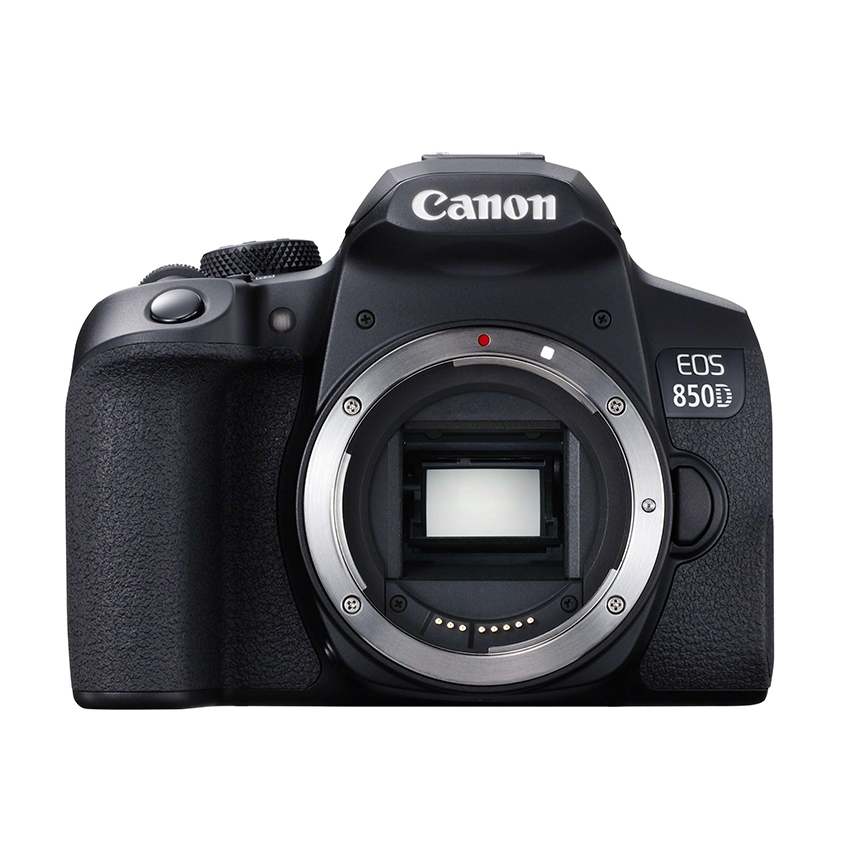 Canon extends its DSLR line-up today with the addition of the 850D. This new camera has been designed as a tool for creatives, and Canon are very adept to having a range of cameras available so that shooters can enter into the art of "visual storytelling" at any photographic level.
The 850D is a small lightweight DSLR with a 24.1MP APS-C sensor, driven by a DIGIC 8 processor. The internals of this camera mean that it can handle shooting up to 7fps continuously, with tracking, so that you're always able to capture any moment of action. An impressive 45-point all Cross-type AF system ensures quick, accurate focussing in single shot AF and servo (for continuous focus and tracking). To make shooting a subject easier the 850D also features Eye AF when shooting in live view and enhanced face detect (iTR AF).
For those who like to shoot video too, the 850D can shoot 4K up to 29.97p and full HD up to 59.94p, meaning you can shoot 2x slow motion for creative effects. There is a 5-axis digital IS system in place for video to, whilst the fully articulating screen makes shooting video and still easy for everyone.
The 850D uses the LP-E17 battery and is CiPA rated up to 800 shots using the viewfinder which is pretty impressive on a camera of this size. It seems battery life is somewhere that mirrorless cameras are going to struggle to overtake DSLRs for a little while yet!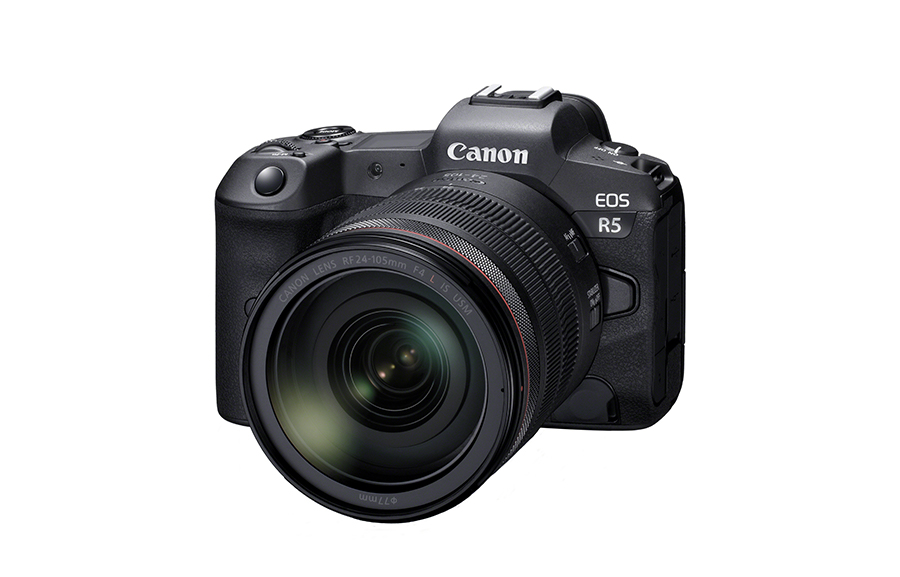 Over the years, Canon have produced a wide variety of lenses for their photo, video and cine-range cameras. It is safe to say that Canon's line of lenses is one highly sort after by professionals and enthusiasts alike, due to the quality images they are revered for. From the release of the 5D Mark II came a creative revolution that made quite an impression on the video industry.
Following the trends, now moving into the Mirrorless age, it only makes sense for some new additions to be added to Canon's family of lenses. Introducing the 'RF 24-105mm f/4-7.1 IS STM'
Now, bundled with the EOS R, Canon have re-imagined their highly popular, highly versatile full frame '24-105mm f/4 IS II USM', only this time for their RF mount Mirrorless Cameras. Besides its more advanced 5-stop optical IS, which is 1-stop more than its EF counterpart, it also weighs in lighter than the EF model at 395g, despite having the larger mount. For photographers and filmmakers out there who are always on the move, this will be a welcome shedding of weight out of their bags.
This is a lens which boasts a smooth Focus Ring, as well as a Lens Control Ring – putting manual focus and exposure control into the hands of its user. For those preferring auto – it has an STM Motor for fast focusing in stills, as well as rolling smoothly for video.
This new lens will also feature a new Canon-developed 0.5x Centre Focus Macro mode. This mode will essentially result in a high magnification at 24mm, meaning users will be able to make use of a 13cm minimum focus distance in the centre of the frame. The edges of the image will fade away into what Canon defines as "an attractive blur" – something a little different for those who like to get creative during the shooting process.
Reinventing the wheel is not always necessary; but as time gives way to newer advances in camera technology, with more highly refined and efficient means of connectivity with its lenses. It is good to see the return of an old favourite among the community. This new line of RF Mirrorless cameras and accompanying RF Lenses are a welcome sight for Canon shooters.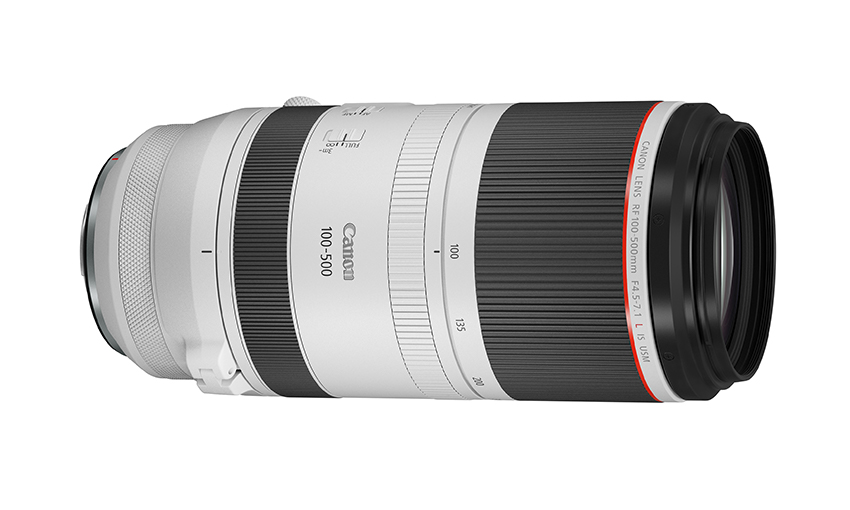 Canon will be developing 9 RF lenses that are all scheduled for release in 2020, including one that is being announced today – the Canon RF 100-500mm f/4.5-7.1 IS USM. We don't know much about this lens yet but we do know it will have compatibility with 2 teleconverters that are also being announced, the Extender RF 1.4x and Extender RF 2x.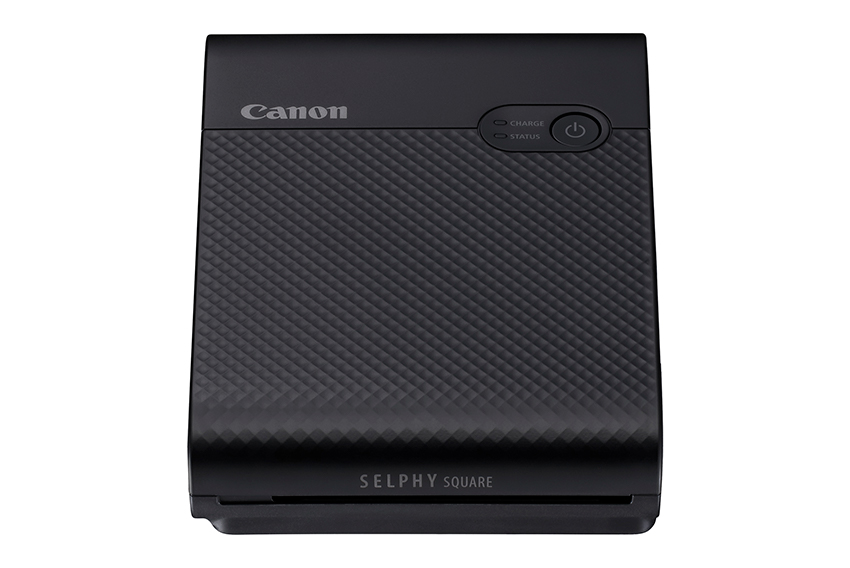 The Canon Selphy printers have always been a range of small printers that focussed on 6x4 style prints, the QX10 changes all that. No doubt due to the popularity of Polaroid and Fuji Instax portable printing solution, the QX10 is a square printer made for convenient printing.
A completely wireless solution which prints 68mm x 68mm (2.7" x 2.7") the new Selphy prints directly from an app on your smart phone, making it an incredibly simple system to use. The dye sublimation process creates high-quality, long-lasting prints that Canon quote as saying will "last up to 100 years" (although I'm not going to test that!)
The QX10 charges via USB and uses Wi-Fi to connect to your smartphone. This new printer weighs in at 445g and comes in three colours.
About the Author
Amy Moore is Wex Photo Video's Content Marketing Manager. She enjoys numerous types of photography, especially landscapes and meteorological photography. Check out her instagram here!