The successor to the EOS C700 tackles the full-frame cinema camera market, a first for Canon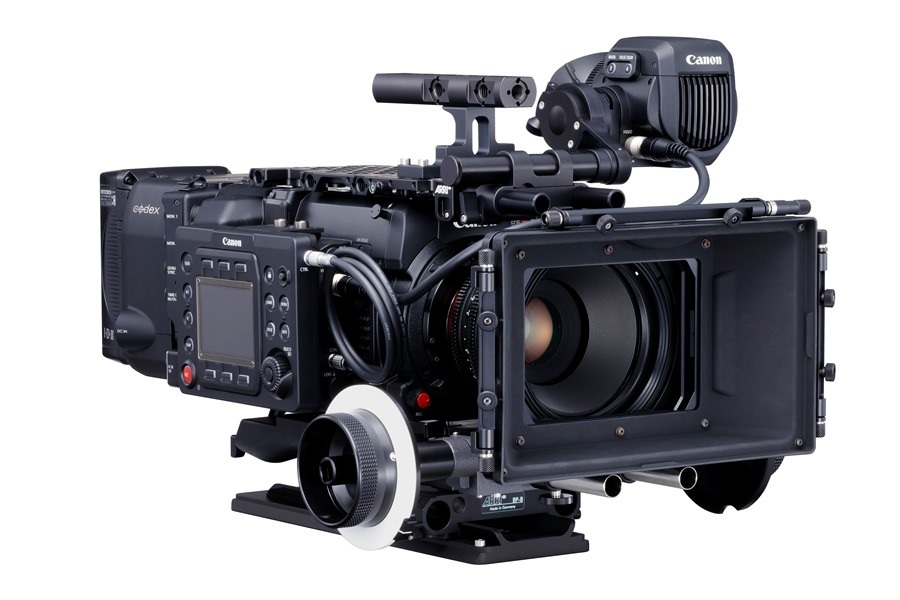 Canon's EOS C700 FF is available in EF and PL mounts.
Canon's newly announced EOS C700 FF might look like its predecessor, but it marks the imaging giant's move into uncharted territory as its first full-frame cinema camera. In moving away from the C700's Super 35mm sensor, the C700 FF faces tough competition, including Sony's VENICE, RED's MONSTRO VV, ARRI's ALEXA LF and Panavision's DXL2.

The C700 FF features Canon's Triple DIGIC DV 5 image processor. That big 5.9K full-frame CMOS sensor boasts 15-stops of dynamic range (in Log-2) and will no doubt appeal to anyone wanting to capture shallower depths of field or utilise anamorphic lenses to their full potential. It measures 38.1mm x 20.1mm, contains 18.69MP and is capable of producing a maximum resolution of 4,096 x 2,160. Native 4K resolution makes the C700 FF suitable for Netflix acquisition – a demand even ARRI's ubiquitous ALEXA range didn't qualify for, until the release of the 65 and LF.

But full-frame isn't the be-all and end-all. The C700 FF features three sensor modes: Full-frame, Super 35mm and Super 16mm. This is certainly a boon for filmmakers who demand flexibility and increases an already sizeable roster of compatible lenses. The full-frame sensor's compatibility with full-frame EF mount lenses, including Canon's cine primes is a large draw, and the presence of EF Cinema Lock should aid filmmakers who regularly swap lenses on the fly.
However, we'd expect the PL mount option of the C700 FF to be the most popular, and this version is compatible with Cooke Optic's /i Technology. Also, Canon provides mount change services from PL to EF and vice versa. The aforementioned sensor modes provide support for both Super 35mm and Super 16mm lenses. Using the optional MO-4E/MO-4P B4 mount adapter you'll be able to use traditional ENG/EFP style lenses as well.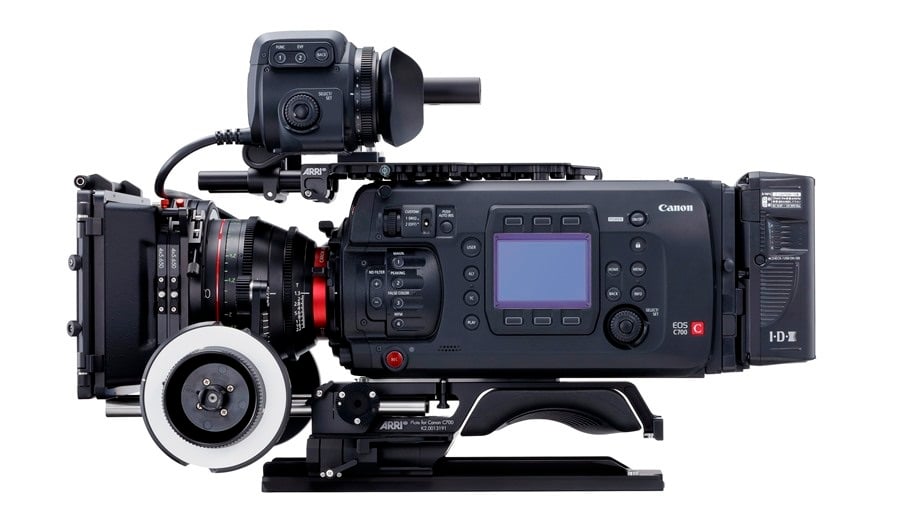 Dual Pixel CMOS AF boasts accurate autofocus across 80% of the frame and face detection tracks subjects for consistently sharp facial features and a dual pixel focus guide aids manual focus pulling. Remember, this functionality is only for EF stills lenses, not cine style primes and zooms without electronic focus functionality.

Recording formats include ProRes and XF-AVC for on-board 4K/2K/HD recording and the addition of Canon's CODEX CDX-36150 recorder (sold separately) allows for the capture of 5.9K RAW at 60fps (10-bit) and 30fps (12-bit). 10- and 12-bit RAW at 4K can also be captured up to 60fps, with 4K ProRes up to 60fps and 2K RAW up to a mighty 168fps. The ProRes or XF-AVC codecs can be recorded internally at 4K/UHD to CFast 2.0 cards. XF-AVC 8-bit 4:2:0 proxy files can be recorded to an SD card, which will also house other forms of data including stills images and metadata. The C700 FF features a 12-pin connection for use alongside remote peripherals.
Canon's decision to enter the crowded full-frame cinema camera market is a brave one; especially when you consider the German and American industry big hitters who have, historically, enjoyed a much stronger following than the Japanese camera brands. The C700 FF might deliver the sensor area that high-end cinematographers seek, but can it capture the imagination in the same way that ARRI's 65 and LF, and RED's MONSTRO have? As always, the proof is in the footage. Let's hope Canon supports a major production with this system soon – we're looking forward to seeing what it's capable of.
Related articles