Matt Golowczynski has spent the past year getting to know the ins and outs of his Ricoh GR. Here, he lists his eight top reasons why it has become his everyday camera of choice.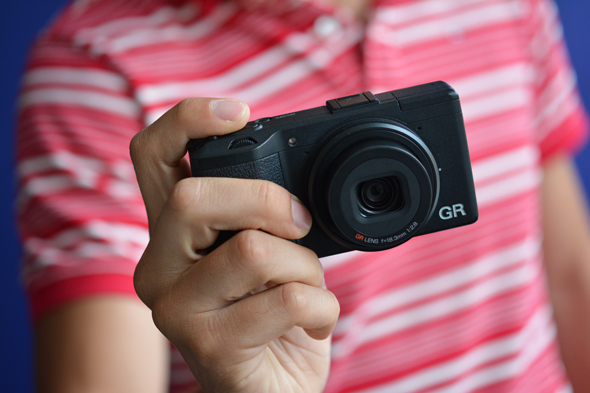 There's hardly shortage of great enthusiast cameras right now but, ever since the Ricoh GR was announced, I couldn't help feeling like it was finally the closest thing to my ideal, all-purpose camera. I've long had a soft spot for the understated design, quality results and manual control common to previous Ricoh models and when I learned that this one would shoehorn in an APS-C sensor into a similarly sized body, I was immediately won over.
I borrowed one for a while to better understand its various joys and foibles and by the end of my time with it, I realised it had exceeded my expectations. I bought one shortly after and have been using it ever since for anything from general day-to-day photography to events and holidays. No camera is perfect and I won't pretend the GR is an exception but there are many reasons why it stays in my pocket wherever I go – and here are my top eight. Not all of these are exclusive to the GR, although it's the combination of these factors in one package that have made it my constant photographic companion.
1. Prime lens, variable focal lengths
The GR's 19mm f/2.8 lens has an effective focal length of 28mm against the camera's sensor, although it's possible to use a 35mm-equivalent focal length at a reduced resolution (and, following a recent firmware update, a useful 47mm-equivalent length too). While some will consider a zoom lens to be more practical here, this setup means you reap the benefits of a prime lens at a variety of focal lengths. It's difficult to fault its sharpness, even when used wide open at f/2.8; and with the lack of an anti-aliasing filter in front of the sensor the camera manages to resolve a superb amount of detail in images.
2. APS-C sensor in your pocket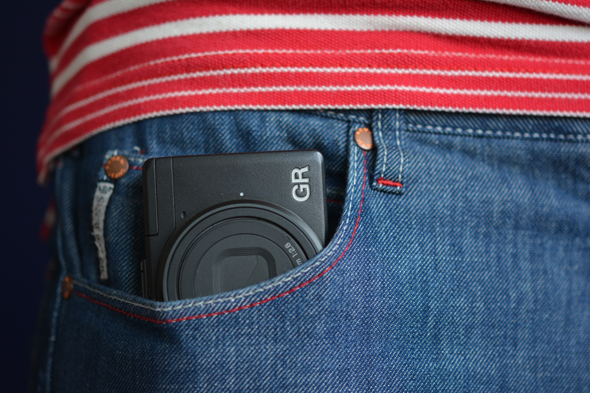 Large sensors used to mean large bodies and, while this relationship is far looser today than ever, it's still rare to find a camera with an APS-C sensor that can fit into your pocket. The Ricoh GR is one of the few that can, which in turn means it's far more likely to be used across a broader range of situations. It's not often that the same camera you would happily use for more considered photography would also work on a night out, but the Ricoh GR's performance-to-size ratio makes it practical to do so.
3. Flexible Noise-Reduction options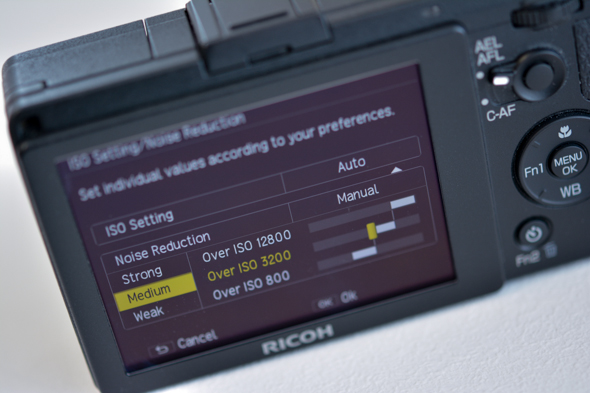 Most compacts give you the option of reducing noise at high sensitivities and during long exposures but the GR goes one further. You can set three levels of noise reduction at different points in the sensitivity range so that you have Weak noise reduction up to a certain point, Medium noise reduction further up in the range and Strong noise reduction when you get to the highest few sensitivities. This is great if you want images captured at a range of sensitivities to be usable straight from the camera with the exact level of noise reduction you specify.
4. Practically non-existent distortion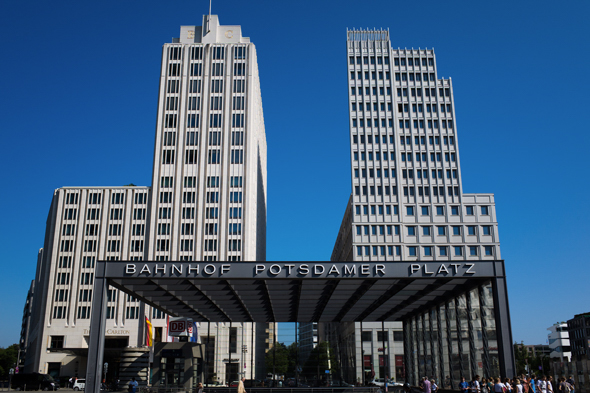 I photograph a lot of architecture and the lack of distortion from the camera's lens makes light work of this. Not only is it one less thing to worry about in post-production but it also helps with composition as you shoot. Furthermore, the lack of vignetting and negligible chromatic aberrations in Raw images show that Ricoh has put in a great deal of work into making this a top-quality lens. And if you like vignetting, you'll be pleased to learn that you can introduce this into your images in a choice of three different strengths.
5. DNG Raw format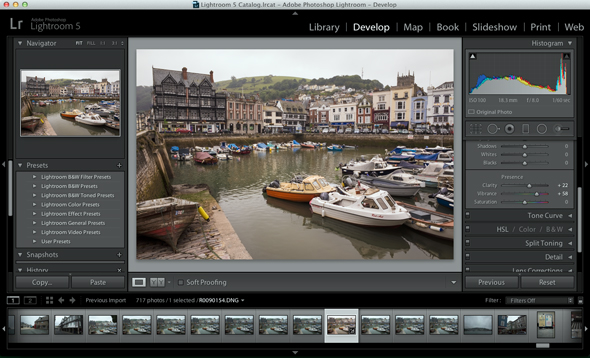 The DNG Raw format is, without question, the most flexible format for image processing, particularly if you use Adobe software for image-processing tasks as I tend to. It's great, therefore, that the camera outputs its Raw images into this format as standard, rather than proprietary ones that are not only more limited in terms of compatibility with different programs, but are also more likely to be revised and retired in successive generations of cameras.
6. USB charging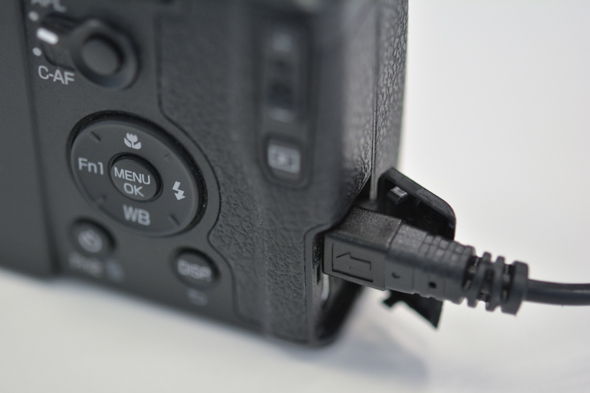 A feature that's becoming increasingly common on compacts and Compact System Cameras, the ability to charge the camera's battery via its USB port means that you can charge conveniently whenever you have a free USB port. This is great when you're not close to a socket, such as when travelling with a laptop, although it also means you can use make use of standard mains-to-USB chargers rather than any propriety ones.
7. Snap Focus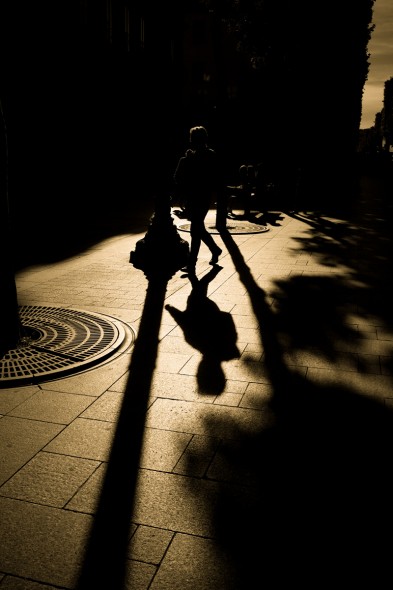 Ricoh's previous compacts have long found favour with those shooting reportage and the Snap Focus feature can be invaluable here. This allows the user to define a distance at which the camera focuses – such as 1m or 2.5m – which essentially overrides the standard AF system when you feel it necessary. It's useful when you don't have time to focus on a subject or when focusing on it is difficult or impractical for whatever reason, so it's great for more spontaneous moments when shooting on the street. There are a number of different configurations for this mode but my preference is the Full Press Snap mode, which quickly focuses to this distance when the shutter-release button is full pressed in one motion.
8. Hugely customisable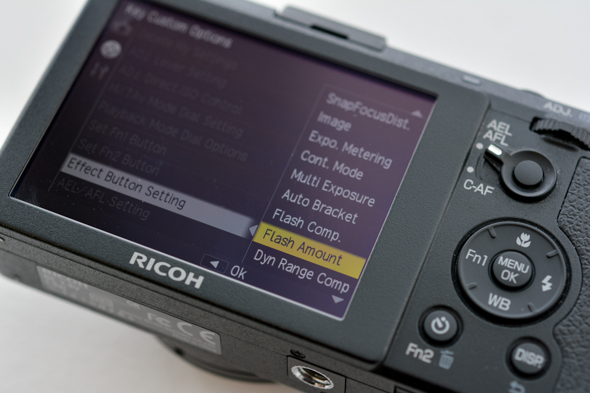 If, like me, you tend to set a camera up to your shooting style as soon as you start using it, you're likely to be impressed by how far the GR is willing to be customised. The mode dial, for example, boasts three custom settings that recall a specific combination of shooting settings, from aperture and sensitivity right down to what level of vignetting you want; you can name these to reflect their effect. Among other things, you can also choose five out of 15 settings to be quickly accessed by the Adj. Lever on the back of the camera and you can also register one of 26 settings to three customisable buttons around the body, including one conveniently found at the side of the camera – an area that is simply dead space on most other models.
Related articles