Dan Rushton explains the benefits of focusing on an area that's close to home and how it can transform your wildlife photography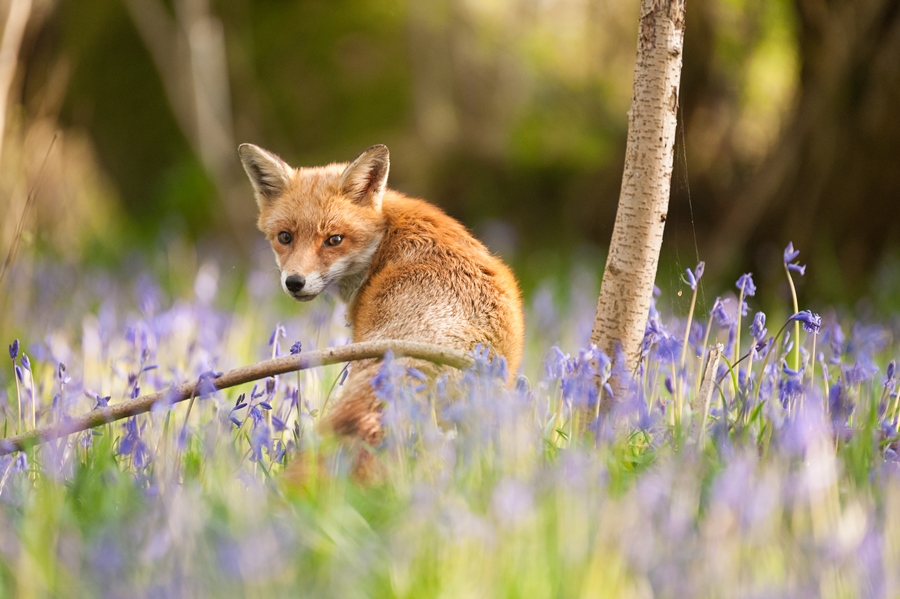 All photography by Dan Rushton.
TL:DR: Don't have time to enjoy Dan's article in full? Click here for a quick summary.
When I first started my wildlife photography journey, I was awestruck by images of exotic animals such as lions, tigers, bears and wolves. Unfortunately, you won't find these species roaming the wilds of my native Dorset. For a little while, my spirits dropped. Suddenly the wildlife I had grown up watching and learning about felt a little underwhelming, and living from pay check to pay check meant travelling to find more alluring subjects wasn't going to happen.
I was reminded of the adage: 'Familiarity breeds contempt.' I grew up totally immersed in the countryside, surrounded by woods and fields. Having this all within walking distance helped forge my love for British wildlife and my 'local patch' from an early age.
However, if I was to be inspired to capture interesting photos of these areas – which I knew so well – I needed to step a little further into the forest, follow a different footpath, or stop and wait for something interesting to happen beneath a familiar oak tree. And indeed, returning to my favourite areas with a new set of eyes made me realise that good wildlife photography can be achieved close to home.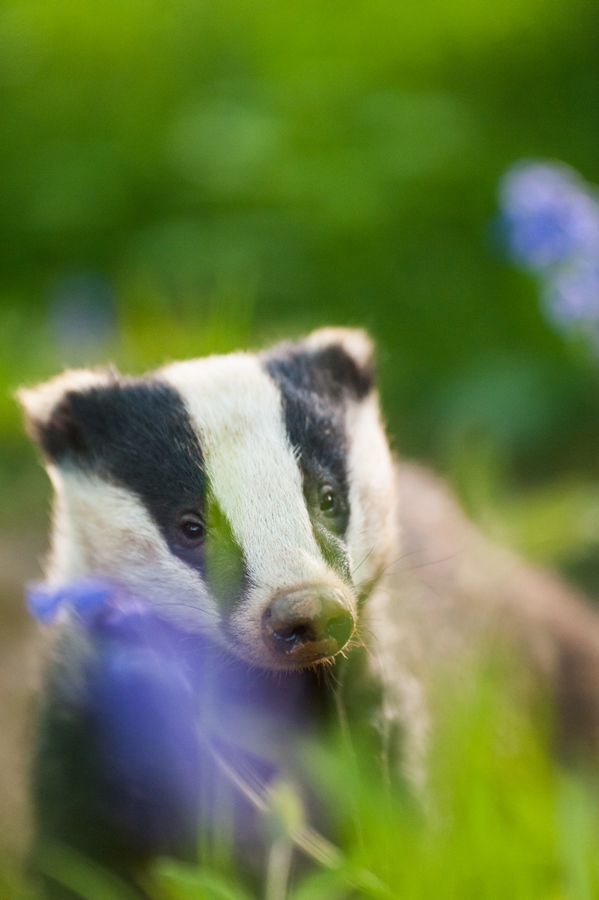 What is a local patch and how will it benefit your photography?
A local patch can be anything that's close to home. It might be a route you frequently walk, your local nature reserve or hide, or even your own back garden. As long as it's somewhere you are able to visit regularly, you'll find yourself building an unrivalled knowledge of the area over time. For example, you might learn where a herd of deer lie up during the day and at what time they emerge to feed in the evening.
Spending as much time as you can in one place, and at different times of the day, will allow you to know every small aspect of your patch intimately – it's like piecing together an intricate puzzle. Once you have an idea of what species are present, you can start to focus your attention on (in my opinion) one of the most important aspects of successful wildlife photography: basic fieldcraft.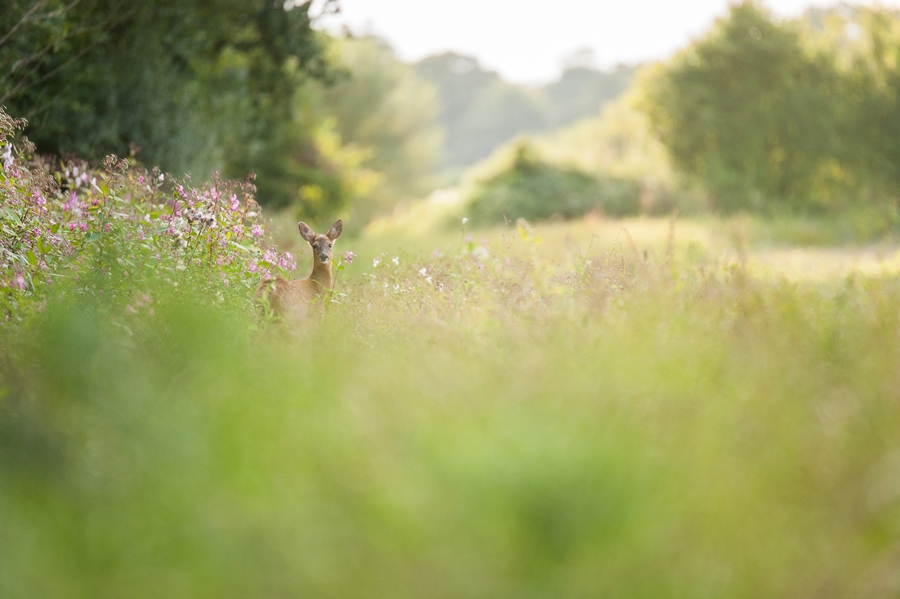 It doesn't matter how bland and seemingly unfruitful your patch might seem at first; nature always leaves clues as to what's been happening when nobody was around to see it. Knowing what deer, birds and small mammals are around will help you identify vital clues such as prints, droppings, hair left on wire fences, calls and bird song.
I learned one of the most useful aspects of fieldcraft through working my local patch: the ability to identify the differences between warning calls that song birds produce, depending on whether they've spotted an avian or mammalian predator. Spending so much time in one area will help you to understand and therefore optimise how you use light in your images too.
Knowing where the sun will be at certain times of day, and throughout the year, will allow you to plan your shots. In turn, this will help you create cleaner backgrounds and foregrounds, as you become familiar with how light behaves at certain times of day and in certain areas of your patch. Working in one particular location over an extended period of time may also provide your work with a documentary-style angle, as you capture seasonal variations within your environment and its inhabitants' behaviour.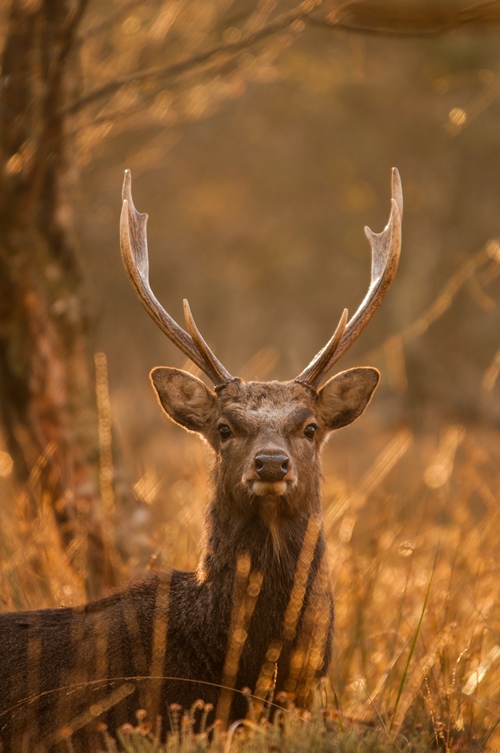 How to choose a suitable patch
Choosing a location is quite possibly the easiest part of embarking on a local patch project. Once you start to look a little deeper – regardless of where you are – there's always something to be found. Choosing somewhere close to home is best. Not only will you be more likely to visit it regularly, but you'll have easy access should weather conditions suddenly change (for better or worse!).
Resources such as Google Maps are always very useful when identifying landscape features. For example, how big are the woods in your selected area and will they act as corridors for the movement of wildlife? Do they back onto grazing fields, which deer might venture into at dusk? And where will the best light fall on a particular area? Such questions can all be answered by looking at maps, and when paired with time exploring on the ground, can help identify ambush points or static hide locations (depending on your preferences).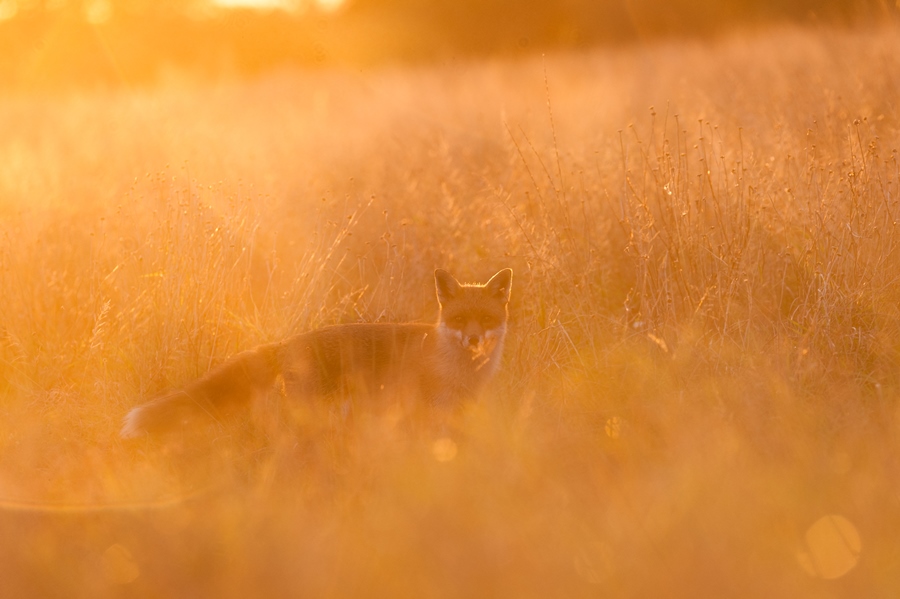 Locating features that animals are likely to use when getting around could put you one step ahead. For example, animals such as otters, herons and kingfishers will often follow watercourses, while muddy gateways are a great area to look for tracks, and will often have trails leading to and from them. Don't be afraid to talk to local people that frequently use your patch as they will have (perhaps unknowingly) built up a good knowledge of the area.
Dog walkers for example, although sometimes considered the bane of photographers, have often stopped to point out areas where they often see deer. Farmers will undoubtedly know the land like the back of their hand, as will nature reserve wardens who will often have a small information hut in the car park of their reserve, with boards that list recent sightings. If you can afford to, and it's safe and suitable to do so, then invest in a trail camera. It's definitely worth it! Having a second pair of eyes that never sleeps is an invaluable tool to have at your disposal. Trail cameras are possibly the ultimate tool when it comes to building a picture of what goes on in your patch – I used them to film otters in a location I have visited my entire life and never knew they were there!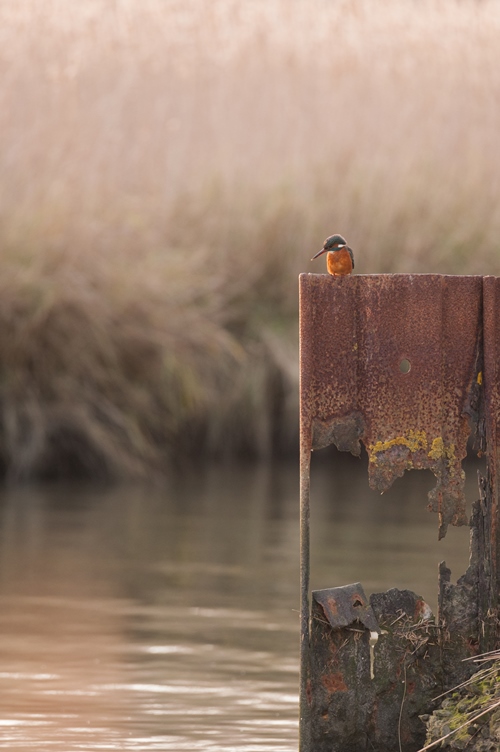 Working locally and developing your own patch will not only provide you with more photographic opportunities, but it should also increase your thirst for knowledge regarding wildlife and landscapes close to home. Can't identify a footprint in a gateway? Not quite sure what species of deer you've seen? You'll be compelled to research such questions online or by reading books on wildlife.
Having a local patch also means you've got all the time in the world. You're free to experiment, focus on perfecting a particular type of shot or technique, or start a series or project. Perhaps your focus is on a family of badgers, maybe you want to create a series of backlit images or perhaps you want to experiment with wide-angle images, because you only ever photograph tight portraits. This is all possible without the time constraints of travelling long distances. And if nothing more, you'll be encouraged to get out, explore and appreciate what you have on your doorstep. Nature is free to enjoy and there will always be something to see, something to hear and something to learn.
Too long; didn't read…
What's a local patch? A local patch is an area that's close to home and easy to access throughout the year.
Why do you need one? Focusing your attention on a local area means you'll spend less time travelling, or putting off long and expensive trips, and more time taking photos. Visit your patch regularly, and you'll start to gain a deeper understanding of your environment and its inhabitants. This will help you to learn where and when particular animals appear, so you can identify the best photography locations.
What do you need to look for? Providing you're not encroaching on private property without permission, a local patch can be almost anywhere. Part of the fun is observing nature's clues to unearth the wildlife that frequents your chosen area.
About the Author
Dan Rushton is a wildlife photographer based in Dorset. To see more of his work, visit his Instagram page.
Related articles