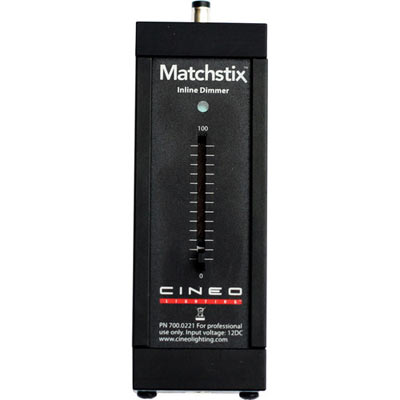 Cineo Matchstix Inline Dimmer

Usually available in 5-7 days

This product is not currently in stock, but is usually available from our supplier within 5-7 days of your order being placed.
Usually available in 5-7 days
Simple, reliable, and brilliantly designed: introducing Cineo's new inline dimmer for Matchstix. The flicker-free Matchstix dimmer can be securely attached to any Matchstix using the included connector plate, or can run remotely to multiple fixtures. It provides dimming control of up to 8 feet of attached Matchstix-series light fixtures. More
1x Cineo Matchstix Inline Dimmer Sorry, there are no more available.