Street & Architecture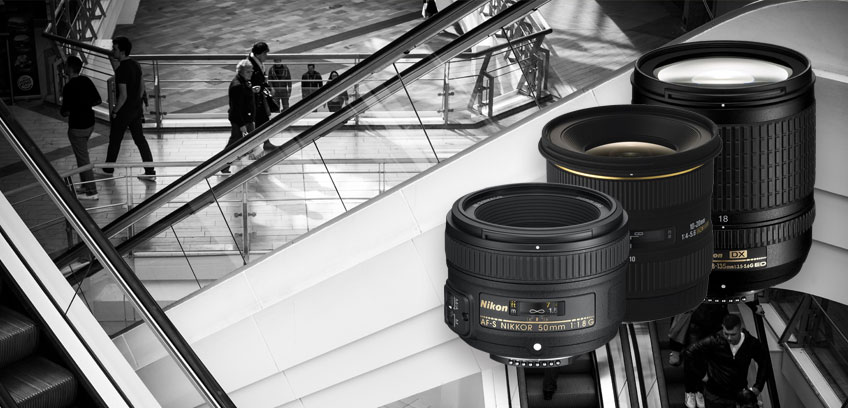 Macro Lenses

Portraiture Lenses

Wildlife & Sport Lenses

Street & Architecture Lenses

Video Lenses
Want to give your street photography a boost? Documentary photographer Darragh Mason Field explains the focal lengths he uses for his work and the way different lenses affect what you end up capturing.
Want the perfect street photography lens? Here are our recommendations
Street photographers should look out for lenses with wide maximum apertures (low f/numbers) as these will help you to isolate your subjects from their surroundings and facilitate shots in low light. Small and lightweight fixed-focal length lenses, such as the Nikon 50mm f1.8D options, are popular in street photography, although you may prefer a short zoom for flexibility. Short zooms, such as the Nikon 18-35mm f/3.5-4.5G AF-S ED, are also great for architectural photography, although even - such as 10-20mm or 14-24mm lenses - are sometimes preferred.
Select your fit
Why buy from Wex?