In the 1960s, Celestron's founder, Tom Johnson, created the then ground breaking C8 telescope, something never before seen on the consumer market.
Today, their world-class team of optical and electronic engineers continues to push the boundaries of technology.
From the 'Evolution', a telescope with its own Wi-Fi network and built-in battery, to their high-performance EdgeHD optical system, Celestron have revolutionised the hobby of Astronomy for beginners and advanced amateurs alike.
Beginner Telescopes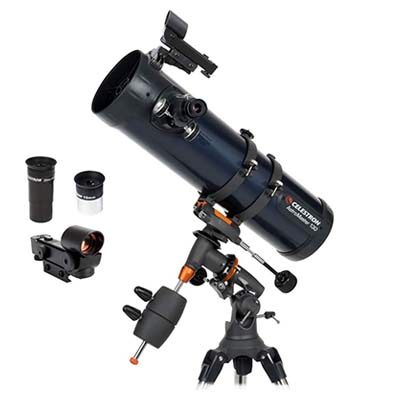 AstroMaster.
The AstroMaster series represent an excellent choice for the beginner, or a unique gift idea. A quick and easy no tool set-up and correctly orientated optics for daytime terrestrial viewing produce bright, clear images. With the larger diameter telescopes, even the moons of Jupiter and rings of Saturn are visible.
Available in 8 tube diameters with a choice or Equatorial or Altazimuth mounts, there is an AstroMaster to suit everyone.




Inspire.
The Inspire series represent a fine Altazimuth-mounted series of refractors, with features never seen before on entry level telescopes.

With a Smartphone adapter built-in to the lens cap, a red LED torch in the mount to provide illumination to the accessory tray (which is also removable) and a numbered scale focuser to allow for a quick return to previous focus points.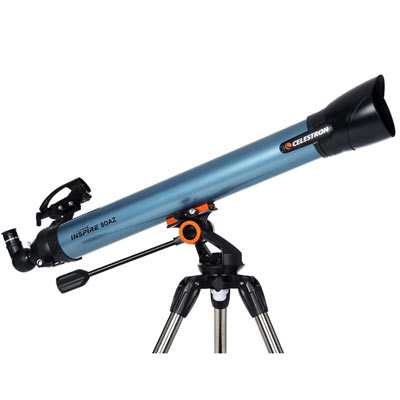 Intermediate Telescopes
AstroFi.
Control the AstroFi series via your smartphone or tablet!

Able to create its own wireless connection, the Celestron AstroFi is a fully-featured telescope that can be controlled with your smart phone or tablet using the free Celestron SkyPortal app. Featuring fully-coated glass optics to provide outstanding views of the moon, planets, and nebulae.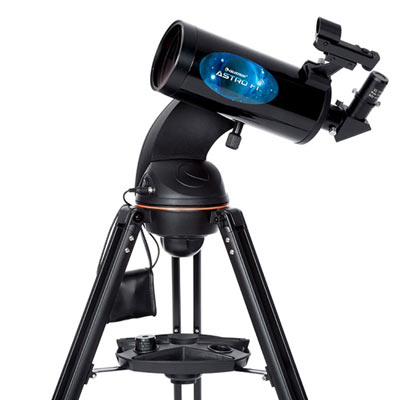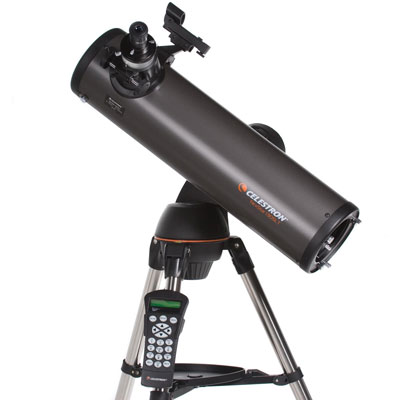 NexStar SLT.
The entry point to fully-computerised - tracking telescopes.

All models in the SLT series comes with a fully computerised-control database, with over 4000 celestial objects, and a StarPointer red-dot Finderscope to make the 'SkyAlign' alignment process a breeze.



NexStar SE.
The renown SE series with the distinctive patented fork arm mount.

The NexStar SE features optics premium StarBright XLT coatings, with all the same features as Celestron's most advanced computerized GoTo telescopes, including the revolutionary SkyAlign alignment technology, a sky tour feature, a database of over 40,000 celestial objects and easy to use hand control. Plug the optional SkySync GPS Accessory into NexStar's Auxiliary port and download data from orbiting GPS satellites for truly quick and easy alignments. The universe may be full of mysteries, but using the NexStar SE isn't one of them..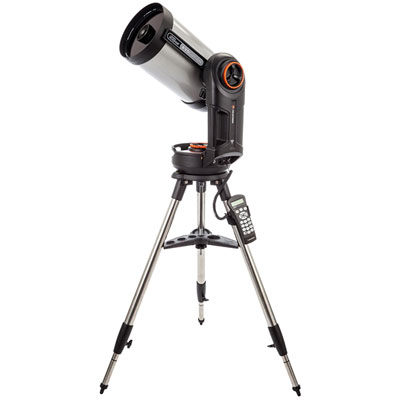 NexStar Evolution.
One day, all telescopes will be like the Evolution...

Celestron's signature telescopes reach a new level with NexStar Evolution, the first Schmidt-Cassegrain telescopes with integrated Wi-Fi and built-in battery! Leave your hand control behind and slew to all the best celestial objects with a tap of your smartphone or tablet and explore the universe with the Celestron mobile app for iOS and Android. And with its built in Li-Ion battery, you're good to observe for 10 hours from a single charge.



Advanced Telescopes
Advanced VX.
Engineered from the ground up with astroimaging in mind.

The new Advanced VX series from Celestron sets a new standard in mid-level telescopes. Advanced VX provides you with many of the features found on Celestron's most sophisticated German equatorial mounts, at an extremely affordable price.

The VX mount with improved motor was specifically designed for optimum power and tracking performance and available in a range of apertures to suit your observational needs.



CPC (GPS) XLT.
Celestron's CPC Series with revolutionary SkyAlign alignment technology re-defines everything that amateur astronomers are looking for - quick and simple alignment, GPS, unsurpassed optical quality, ease of set-up and use, and enhanced computerisation; such as the 'Hibernate function', the CPC can maintain its star alignment night after night without needing to be re-aligned, making it an ideal instrument for a permanent observatory facility.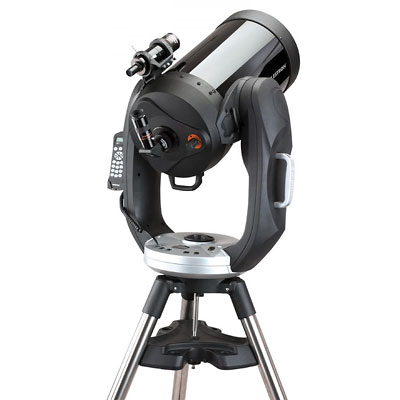 Observational Binoculars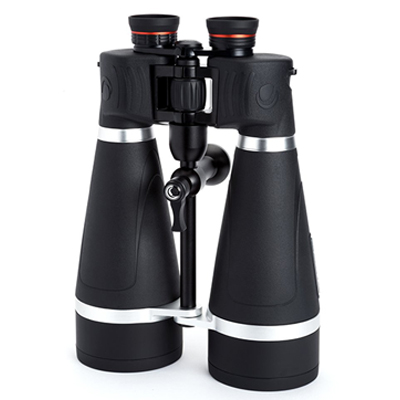 Observational Binoculars.
The perfect pick-up and observe solution when on the move.

Observational Binoculars represent a great option for the casual observer who wants powerful optics that can also be used terrestrially, and through which observation becomes almost instantaneous!



Astronomy Accessories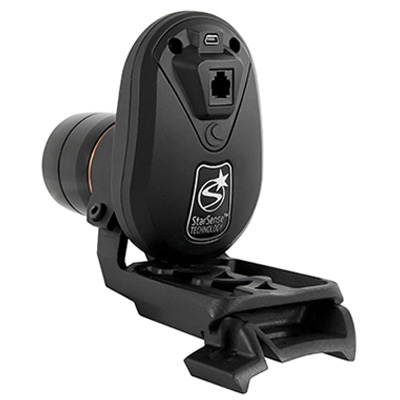 Astronomy Accessories.
Celestron's wide range of eyepieces, telescope and mount accessories mean that your passion for Astronomy, will grow as you develop. Where will your journey take you?