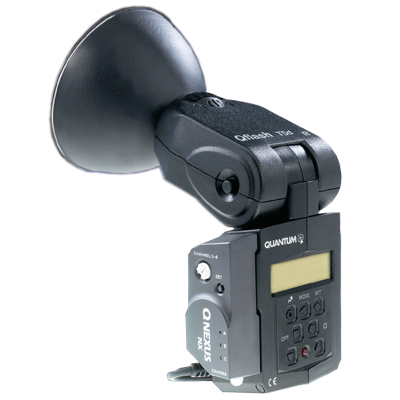 Quantum Qnexus

Usually available in 5-7 days

This product is not currently in stock, but is usually available from our supplier within 5-7 days of your order being placed.
Usually available in 5-7 days
Quantum Qnexus is the ultimate wireless bridge to link a Quantum Qflash with a Canon or Nikon wireless flash system. The Qnexus is a plug-in receptor compatible with Canon or Nikon infrared (IR) code beamed wirelessly. When mounted to a Qflash5d-R, manual, automatic, TTL, and TTL-Ratio, flash modes are accepted by the Qnexus. This wireless system allows a user to seamlessly command and group, one ... More
1x Quantum Qnexus Sorry, there are no more available.