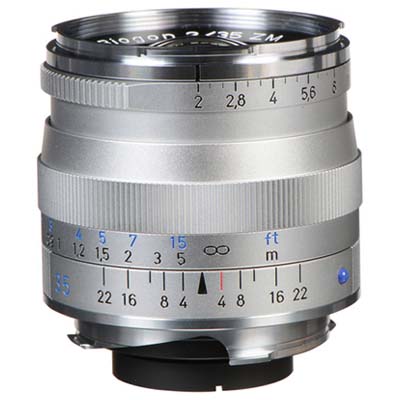 Zeiss 35mm f2 T* Biogon ZM Silver Lens - Leica Fit

Special Order

This product is either directly despatched from our supplier or is produced to order. Whilst we will pre authorise your credit or debit card at the point of ordering, no payment will be taken for this item until we have contacted you to confirm that we are in a position to despatch the product. If you require further information we recommend that you contact one of our Customer Service representatives on 01603 486413.
The Zeiss 35mm f2 T* Biogon ZM lens is the fastest lens in the Biogon family, with an aperture of f2.0 and 10 aperture blades for soft, smooth bokeh. A multi-coated, high-quality lens, it is a compact wide-angle lens suitable for everything from portraits to events. Ideal for travelling due to its lightweight yet robust construction, this lens is suitable for handheld photography in low lighting. ... More
1x Zeiss 35mm f2 T* Biogon ZM Silver Lens - Leica Fit Sorry, there are no more available.
Special Offer with this Product