Click below to view our wide range of Second Hand items available in stores

Each of our stores features a select range of used cameras, lenses and accessories that are not on our website. All of these items have the same 12 month warranty.

Our range of second hand is constantly evolving, so please note, all of these items are sold on a first come first serve basis. To see the full range of second-hand please visit your local store, or download a product list below.

Norwich showroom used stock can be viewed on our website as this is located at our central warehouse.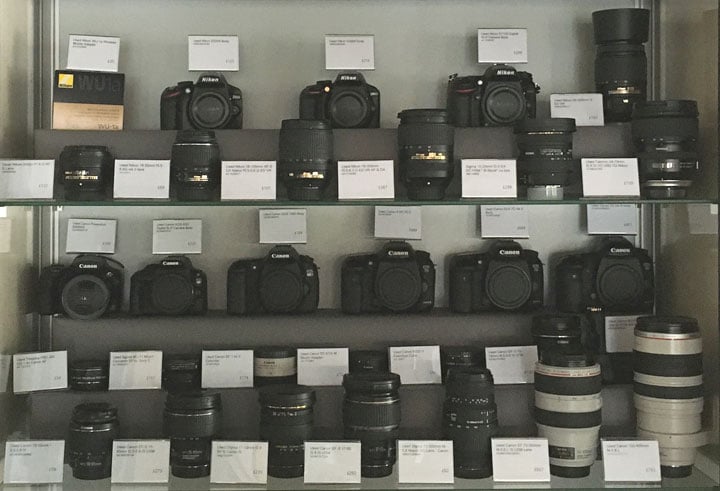 Select a store to view used items currently available


or download all store used stock

Reservations and transfers
If you would like to reserve any of these items, please call the store where the item is stocked. If there are items in another store you would like to purchase, please contact your local store who can arrange a transfer (be ready to quote the product code found on the PDF download).

Please note, although these lists are updated regularly, they do not reflect hour by hour stock changes. If there is an item you need in particular, please call ahead to avoid disappointment.


Looking to trade-in, in-store?
Please refer to our in-store trade-in page for full details.