Reveal a world of hidden detail like never before. Matt Higgs rounds up 11 accessories ideal for the macro enthusiast…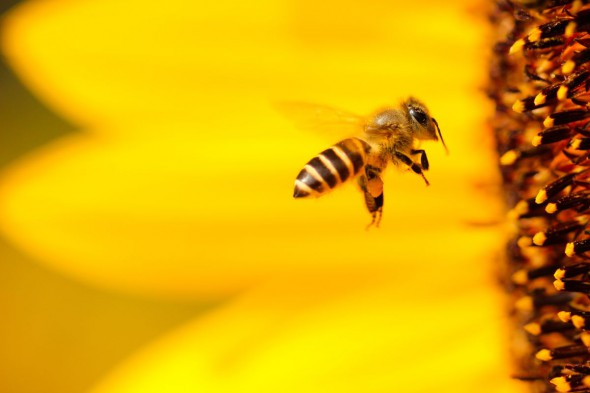 Image by Boris Smokrovic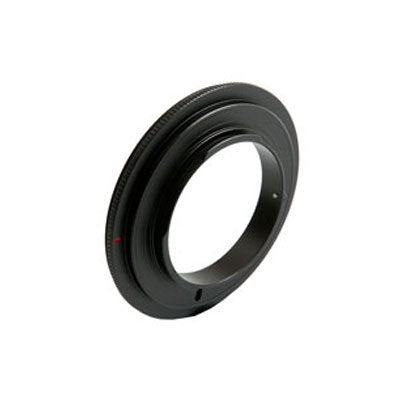 If you're looking for a truly budget way to enter the world of macro photography, look no further. Available in a wide variety of filter thread sizes and mount fits, this simple metal ring allows you to reverse-attach any optic with a matching thread size to your camera's body.
Why would you want to do this? When a lens is fitted normally, it reduces the size of a scene so that it can be recorded onto a sensor; when the optic is reversed, the opposite is true and the scene is enlarged, giving you a greater magnification. With a 50mm lens attached you'll be able to achieve a magnification of roughly 1:1, while wider focal lengths will produce even greater magnifications.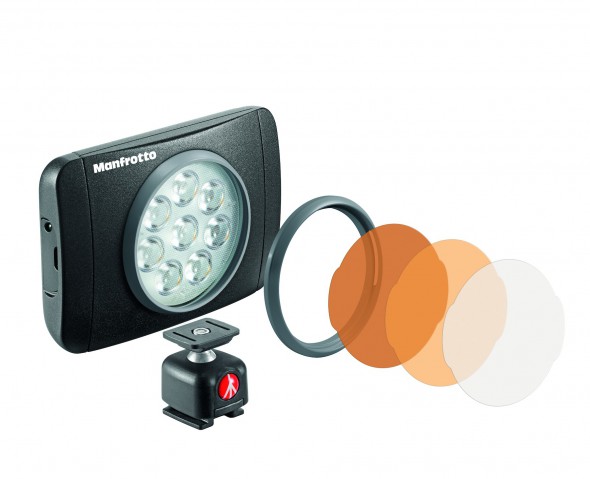 In macro photography, the close focusing distances and narrow apertures that are often required can lead to available light being a precious commodity, so why not make your life easier and your images more dramatic by adding some of your own!
Manfrotto's Lumimuse series of compact LED units can be easily mounted on top of your camera or positioned close to a subject for increased illumination. With four-step dimming and snap-on temperature filters, they're easily adjustable so that you can quickly achieve the impressive results you're looking for.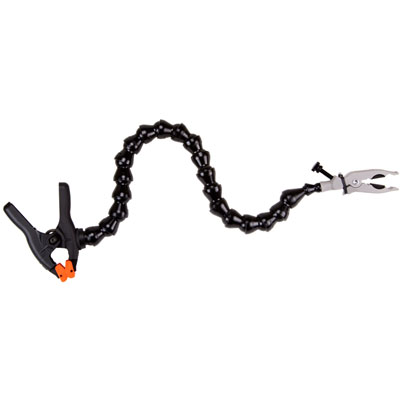 The Plamp. It's a clamp, for plants. Along with having the best name of any photographic accessory on the market, Wimberley's Plamp II is the ideal tool for stabilising wind-blown macro subjects such as wildflowers.
Clamp one end onto your tripod or a table top, and use the other to gently hold an object steady for shake-free shooting. The Plamp is also strong enough to hold small reflectors or backgrounds in place, and you'll wonder how you ever managed without the helping hand it offers in a diverse range of shooting situations.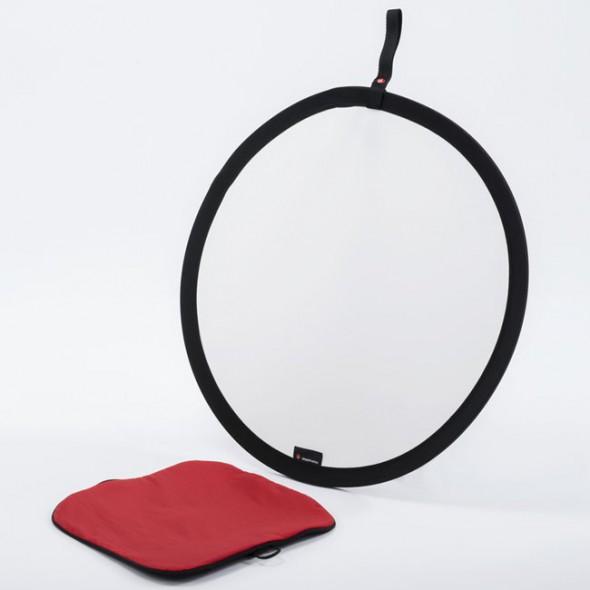 Take control of harsh daylight with this compact diffuser from Manfrotto. Reducing the intensity of light that passes through it by a stop, and spreading it for a softer look, the panel could also be used as a windshield for protecting delicate subjects.
Collapsing to one third of its original size and packing into a carry case, it deserves a space in even the smallest of macro kitbags.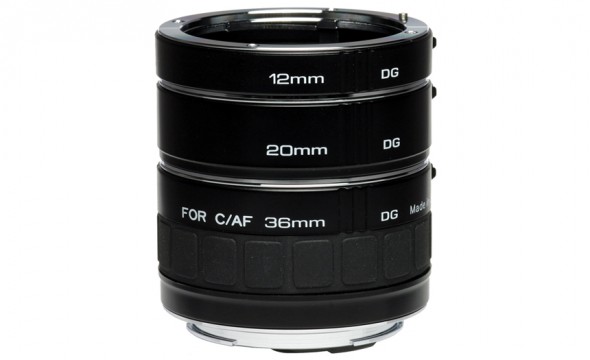 Extension tubes are designed to enable a lens to focus closer than its standard minimum distance. This has the effect of magnifying a subject so that it appears larger, both in the viewfinder and in resulting images, thereby allowing almost any lens to be used for close-up work without losing any optical quality.
Kenko's Auto Extension Tubes contain all the circuitry and mechanical coupling required to maintain autofocus and TTL auto exposure with most lenses, provided there is enough light. As they're available in a wide variety of camera mount fits, there will very likely be one that works with your setup.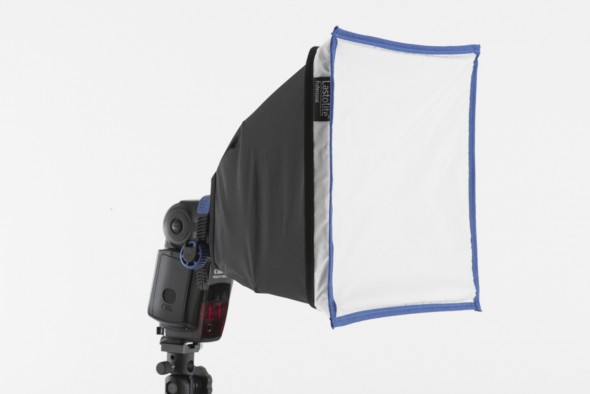 If you already incorporate flash into your close-up shots but you'd like its light to be less harsh, the Lastolite Ezybox Speed-Lite 2 is the product for you. Designed to attach directly to the front of a flashgun, it features two diffusion layers that can soften and reduce light by up to two stops for more even and pleasing results. Thanks to its unique folding frame it can be quickly collapsed for transportation between locations.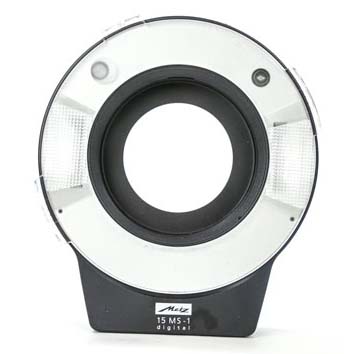 With individually adjustable reflectors and a clip-on diffuser, this shoot-through ring flash allows you to take total control of the lighting in your macro images. It can be attached to the front of virtually any lens with one of the six filter thread adaptors that come in-box. This flash could also be used for portrait photography, where it gives subjects' eyes distinctive and attractive donut-shaped catchlights. TTL-compatible and with a modelling light built in, this fully featured device can turn a great macro image into a stunning one.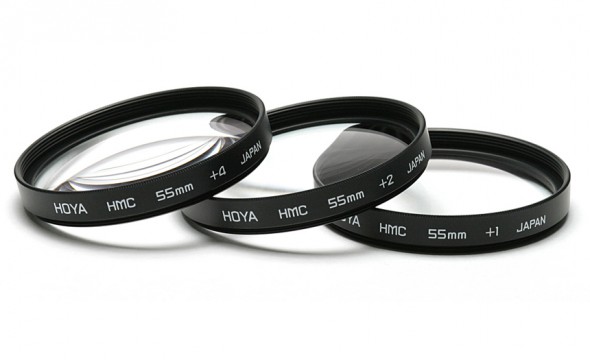 This Hoya filter set attaches to your existing lenses and enables you to get closer to subjects for macro shots. Coming in strengths of +1, +2 and +4, these filters can be used individually or stacked up for even more dramatic magnification.
Thanks to their light transmission rates of over 97%, the filters ensure sharp contrast and well-balanced colour, while they have also been coated to minimise flare and ghosting.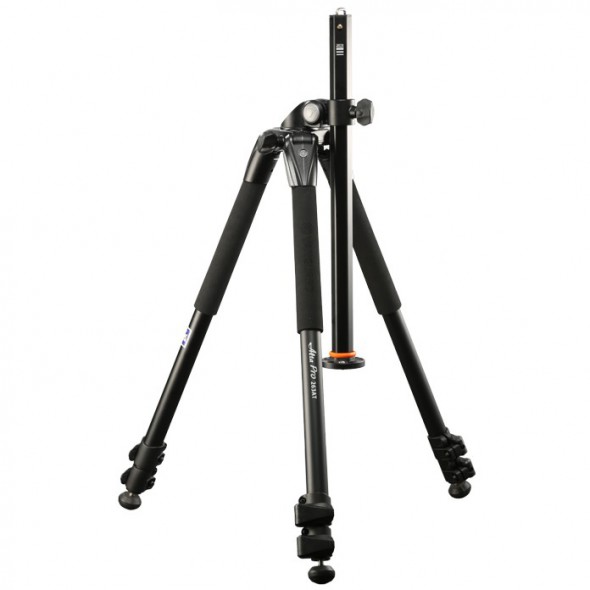 With a Multi-Angle Central Column (MACC) System that allows users to shoot from zero to 180 degrees in variable vertical and horizontal positions, the Vanguard Alta Pro 263T is a great tripod choice for macro shooters who want stability for low-level shooting.
The aluminium Alta Pro 263T can safely support professional setups weighing up to 7kg, and extends to a top working height of 165cm, making it well-suited for landscape shooting as well as macro.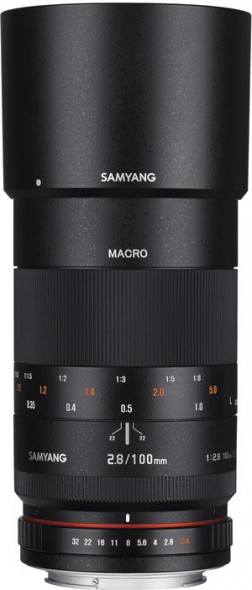 Designed for full-frame sensors, this manual-focus optic offers a true-macro magnification ratio of 1:1 and a bright f/2.8 aperture. Available in all major camera mounts, the 100mm f/2.8 ED UMC Macro has a 15-element, 12-group construction that features high refractive and extra-low-dispersion elements for premium image quality at a price that won't break the bank.
This lens could also double up as a fantastic portrait optic, thanks to its nine-blade circular aperture which produces beautiful bokeh in the out-of-focus areas of a scene.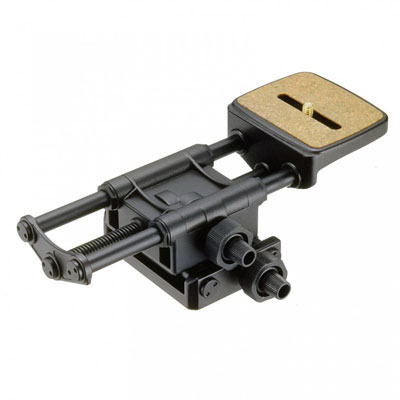 The Velbon Super Mag Slider is a lightweight macro stage for very precise four-way camera alignment. It can be moved forward/ back by 60mm and left/right by 30mm, and is perfect for precise close-up work such as macro focus-stacking. The Super Mag Slider weighs just 470g, making it brilliantly portable for use on location.
About the Author
Matt Higgs has worked for Practical Photography and Digital Photo magazines, and his live music images have been featured in numerous respected music publications including Rock Sound, Guitarist, Guitar Techniques and Akustik Gitarre. www.matthiggsphotography.co.uk.
Related articles