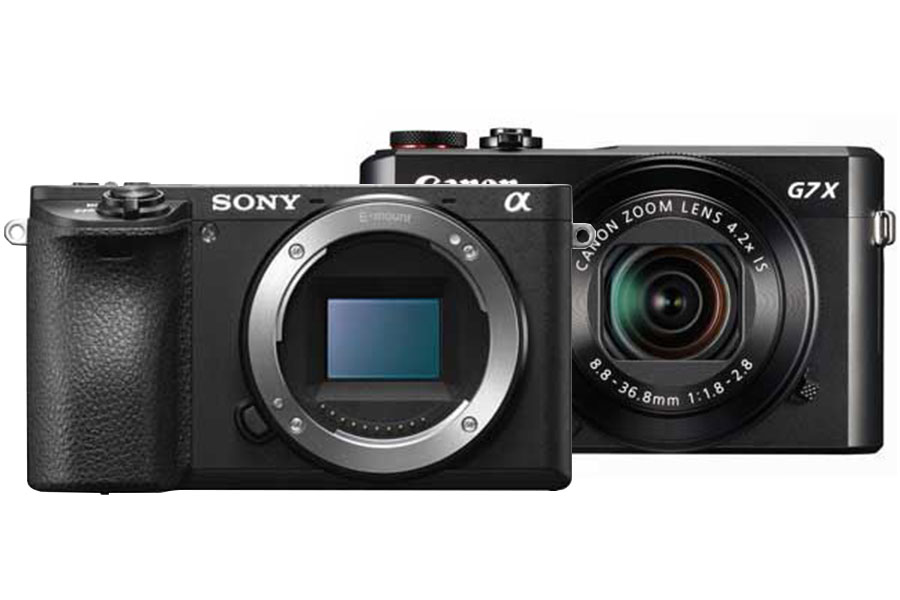 In a previous blog post, Top 5 Cheap Cameras For Vlogging, I have listed cameras that I believe are not just the cheapest but also the best cameras for vlogging. I have made a brief mention of the Sony Alpha A6500 but didn't include it on the list because it was well over £500. The resulting winner was the Canon PowerShot G7 X Mark II Digital Camera which is both cheap and up to the task. I think that the absolute best camera on the market for vlogging is, in fact, the Sony Alpha A6500. Here are a few reasons why.
It features a generous 24.2-megapixel APS-C Exmor CMOS Sensor and BIONZ X Processor. What does that mean? You get fantastic image resolution at high speeds, ideal for busy, on-the-go lifestyles of vloggers that often rely on opportunistic filmmaking. This is reminiscent of a documentary where there might not be a clear narrative. Faster image processing speeds will help with that type of creative workflow.
Perhaps the most convenient feature applicable to the vlog-style videography is the 3.0" 921.6k-Dot Tilting LCD Touchscreen with focusing capabilities. This is fantastic for, what I think a lot of people define as self-recording; the action of talking directly to the camera while out-and-about or in a specific setting. This is helpful as you can see yourself, your facial expressions, demeanour, and delivery of your words that you can check for whether they are conveying what you want the audience to denote from it.
Vloggers are often relying on a small camera (Sony Alpha A6500 is only 120 x 67 x 53 mm) with an extremely portable tripod. Unnecessary bulk will look bad and is too difficult to carry when trying to focus on situational style filmmaking. Rather than concerning yourself with the equipment set-up, you want to concentrate on what is happening around you and quickly capturing it.
With the above in mind, the next important feature of a vlogging camera is its internal image stabilisation capability. The Sony Alpha A6500 offers in-camera 5-axis image stabilisation which successfully reduces camera shake. This is necessary when trying to produce clear images whilst running around busy cities, travelling, and jumping off cliffs.
The Sony Alpha A6500's professional video capabilities allow you to shoot in 4K 35mm format. By utilising full pixel readout without binning the camera collects 6K of information that is approx. 2.4x as many pixels as 4K UHD (Ultra-High-Definition). The 6K is then oversampled to produce high-quality 4K output. This is a lot of technical information. I'll simplify it. By recording video in 6K you can create high-res 4K outputs that feature more detail and depth in comparison to recording in 4K in the first place. 6K footage means that you can heavily edit the footage and crop into it without the loss of quality. The best application for this is when you want to create the illusion of complex videography that involves different angles and a mix of close-ups and wide-angle shots when in reality you only had the time to record with one camera without changing your position, the camera's position, or settings.
Connectivity is the key in vlogging. This is a fast turn-around workflow with constant generation of content. Being able to share that content at an even faster rate will help your channel grow, increase the awareness of your persona, attract new views, and hopefully retain them if the content itself is good. To aid this process the Sony Alpha A6500 has a built-in Wi-Fi connection with NFC.
The Canon PowerShot G7 X Mark II Digital Camera is a very close second. It is nearly half the price of the Sony Alpha A6500 and frequently pops up in videos by top YouTubers.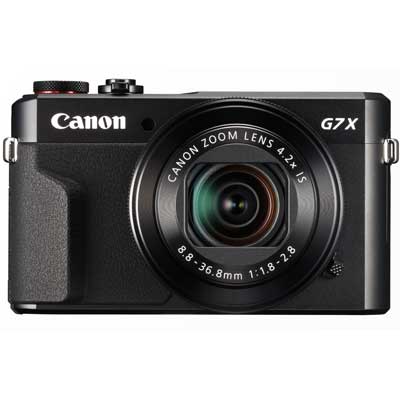 Canon PowerShot G7 X Mark II Digital Camera
Save £80, was £529
The Canon PowerShot G7 X II brings expert-level control and uncompromising image quality into a classically styled compact small enough to take anywhere. With a 1.0-type sensor, bright f/1.8-2.8 lens and superior DIGIC 7 processing engine, this pocket-sized, large-sensor compact offers DSLR-like creativity when capturing both stills and Full HD video. The camera's 5-axis Advanced Dynamic IS and ...
£529.00 View
About the Author
Patrycja Reimus is a Norwich based horror artist and an award-winning filmmaker. She is also our Technical Copywriter who frequently enjoys writing for our blog. For more information about her work please visit patrycja-reimus.squarespace.com. You can also follow her wonderfully weird and obscene imagery on Instagram @reimuspati_art or stalk her personal life @patrycja_reimus.