Many fantastic full-frame mirrorless cameras have made their debut in 2020 – we run through the latest releases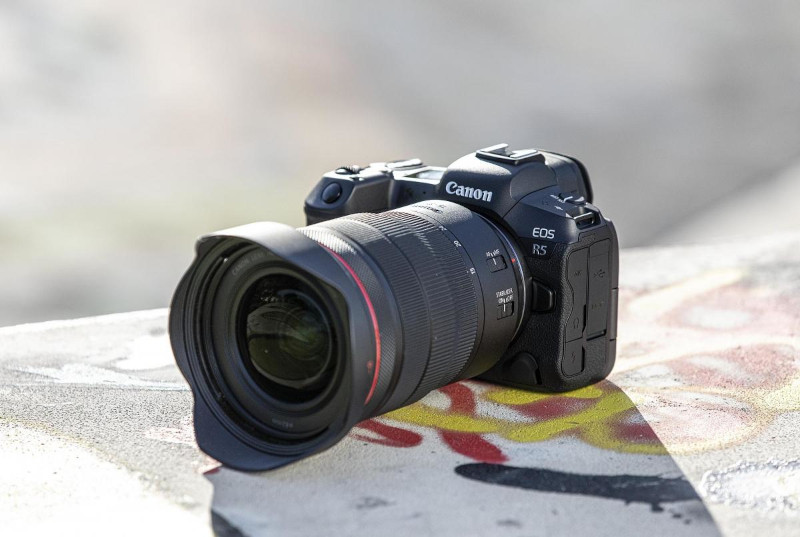 The Canon EOS R5, one of the fantastic full-frame mirrorless cameras from 2020
It's never been a better time to be shooting on the best full-frame mirrorless cameras! After the deluge of full-frame mirrorless lines introduced in 2018, many major manufacturers have been filling out their ranges with new cameras and lenses to tempt photographers of all stripes, from seasoned professionals to enthusiasts and amateurs making their first jump into the world of full-frame.
We've compiled a guide to the best full-frame mirrorless cameras of 2020 to give you the lowdown on all the fantastic imaging tech that's been released this year. We're going to keep this list regularly updated, so you can be sure it'll always have all the latest releases. For more terrific cameras, you can also check out our guides to the best full-frame cameras of 2019 and 2018, but for now, let's crack right on with the list!
1. Canon EOS R5
Key specs:
45MP CMOS sensor
12fps with mechanical shutter / 20fps with electronic shutter
Full-frame 8K RAW video
CFexpress and UHS-II SD Card Slots
ISO range 100-51,200 (expandable to 50-102,400)
5-axis stabilisation – up to 8 stops with selected lenses
The new flagship EOS R camera from Canon, and a game-changer in its own right, the Canon EOS R has deservedly turned a lot of heads in the creative community. An ideal tool for stills photographers, videographers and hybrid creators who dabble in a bit of both, the EOS R5 uses a 45MP stills sensor and can shoot 8K RAW video full-frame – with none of the crop that many other Canon cameras have had to make do with.
Thanks to the next-generation RF lens mount, the Canon EOS R5 boasts superb communication between camera and lens that enables such features as lightning-fast autofocus and built-in lens-correction profiles (almost all EF lenses will have full functionality with RF cameras via an adapter, including autofocus and stabilisation features). The EOS R5 has a new longer-lasting battery, dual card slots including CFExpress, and quite a lot more besides (watch our video above for a more complete breakdown of the camera's features). An outstanding achievement that raises the bar for cameras everywhere.
Who's it for? Hybrid photo/video content creators, avid snappers, anyone serious about image-making.
Who isn't it for? Amateurs and those on a budget, also full-time videographers with no interest in stills, who would be better off looking at Canon's cine range, or perhaps, the next entry on our list...
2. Sony A7S III
Key specs:
Exmor R 12MP full-frame BSI sensor
759 AF points covering 92% of the sensor
All Intra non-cropped 4K footage, up to 120p with 4:2:2 10-Bit in H.264
ISO range 80-102,400 (expandable to 40-409,600)
Fast Hybrid Autofocus with 0.02sec acquisition times
It's here, it's finally here, and it's as beautiful as you hoped. The Sony a7S III is a long, long, long awaited camera for many mirrorless shooters – a low-light, low-resolution video wunderkind with ultra-high ISO capabilities and seriously impressive video specs. It's capable of shooting All-Intra non-cropped 4K footage at frame rates of up to 120p with 4:2:2 10-Bit in H.264, as well as Full HD Video at up to 240fps internally.
The autofocus has also been radically improved, with the first-ever debut of Fast Hybrid AF on an S-series camera, with real-time Eye AF and Tracking AF for better-than-ever performance. Sony claims the camera will acquire focus in as little as 0.02 seconds, and with 5-axis optical image stabilisation also on-board, this is a seriously well-specced full-frame mirrorless package.
Who's it for? Video specialists, hybrid content creators who work a lot in low-light
Who isn't it for? Pure stills shooters, especially those who want to make prints, as 12MP doesn't give you much to work with.
3. Canon EOS R6
Key specs:
21MP full-frame CMOS sensor
5-axis stabilisation – up to 8 stops with selected lenses
4K 60p video recording
Dual UHS-II card slots
ISO range 100-102,400 (expandable to 50-204,800)
The enthusiast's Canon RF camera, slotting in alongside the original EOS R, the Canon EOS R6 is an impressive low-light camera that's eminently capable in terms of both stills and video. Like the EOS R5, it comes with a seriously sophisticated image stabilisation system – a 5-axis system that is capable of providing up to eight stops of compensation when paired with compatible EF and RF lenses.
The EOS R6 also features Canon's Dual Pixel CMOS autofocus system, which is borrowed from the professional EOS-1D X Mark III DSLR. This system enables lightning-fast tracking on faces, eyes, humans and animals, and it really has to be seen in action to be believed. It's impressive how much professional tech has been packed into a camera for enthusiasts!
Who's it for? Serious enthusiast photographers, those planning to work in low light, photo/video creators
Who isn't it for? Pros who need the most resolution and uncompromising performance
4. Nikon Z5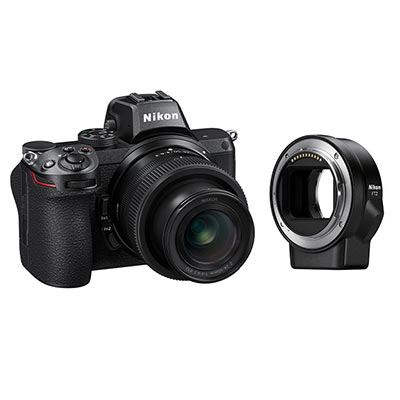 Key specs:
24.3MP CMOS FX-format sensor
273-point hybrid autofocus system
5-axis VR image stabilisation
Dual UHS-II SD card slots
3690k-dot EVF with real-time feedback
Thinking about taking your first steps into full-frame? The Nikon Z5 has been designed with you in mind! A camera well-suited to those entering the wonderful world of full-frame photography, the Nikon Z5 is replete with fantastic features, from 5-axis Vibration Reduction image stabilisation to a generous ISO range of 100-51,200.
The Z5 also boasts an excellent electronic viewfinder – if you've previously been using optical viewfinders and are a little leery of switching over, the 3690k-dot EVF on the Z5 will definitely convince you – it provides an accurate field of view and real-time stats/feedback. Hugely impressive for a camera in its price bracket, the Nikon Z5 is also a gateway to the exciting Nikon Z system, which features many outstanding lenses.
About the Author
Jon Stapley is a professional journalist with a wealth of experience in a number of photography titles including Amateur Photographer, Digital Camera World and What Digital Camera. See more of his writing on Jon's author page.
Related articles