What are the best full-frame mirrorless cameras available right now?
A small mirrorless body and a large full-frame sensor – truly the best of both worlds.
It was once the case that Sony was pretty much the only game in town when it came to full-frame mirrorless. That all changed in 2018, as other firms started getting in on the action, releasing some of the most downright exciting new cameras we'd seen in quite some time.
So, there's lots to talk about, and if you're looking to buy a new full-frame mirrorless camera, you've never had it so good. Join us as we round up the best mirrorless full-frame cameras that your money can buy right now...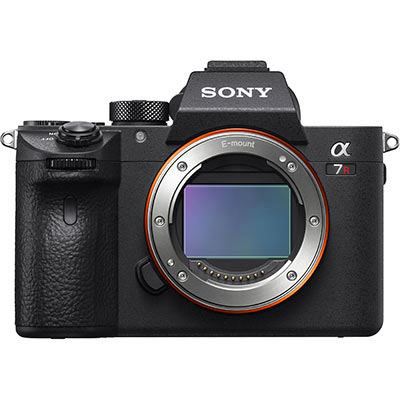 Sony has been steadily tempting photographers away from DSLRs with its Alpha 7 line of mirrorless cameras, each of which is tailored to different types of shooter. The A7R cameras are the high-resolution branch of the series, designed for landscape photographers and others who need plenty of megapixels, and this third model incorporates elements from the action-oriented a9 (more on which anon).
The A7R III is built around a a 42.2MP back-illuminated full-frame Exmor R CMOS sensor, which uses gapless microlenses that make for more efficient light-gathering, and a new front-end LSI that makes for improved readout speeds. It uses Sony's Bionz X processor, which provides superior noise-handling capabilities and means the A7R III can offer a dynamic range of up to 15 stops. If you shoot landscapes, this one of the best buys you can make.
Half price MC-11
Save £500, RRP £3,199
Sony A7R III Digital Camera Body
Panasonic's stab at full-frame mirrorless arrived in 2018 with two cameras – the Lumix S1 and Lumix S1R. More on the S1R in a moment, but first let's take a look at the S1. Adopting the L-mount from Leica, this mirrorless camera comes packing a 24.2MP full-frame MOS sensor, which produces sharp and vivid images with exceptional clarity and glorious dynamic range. Its 5-axis image stabilisation provides a hefty 5.5-stop exposure advantage, while the new High Resolution mode allows you to push the megapixels to their absolute limit, stitching images together to create a 96MP behemoth. This isn't the only new mode as well – the S1 also offers new HLG Photo mode, designed to reproduce light and shadows with more natural contrast, useful in bright sunlight.
£200 Trade-in bonus
Panasonic Lumix S1 Digital Camera Body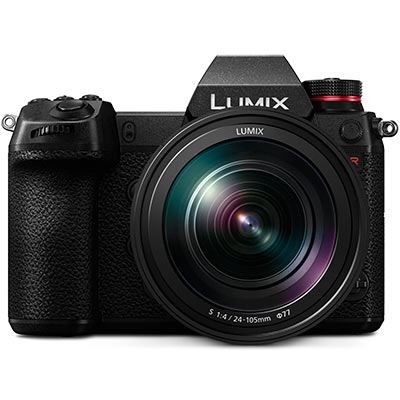 The Panasonic Lumix S1R completes the pair, and it's a very enticing full-frame mirrorless camera indeed. Its full-frame sensor is a powerful 47.3MP version, using an aspherical on-chip microlens to enhance light-gathering, and it's powered by an all-new Venus Engine that gives the camera the oomph it needs for fast, responsive photography. The S1R shares lots of features with the S1, including the 5.5-stop image stabilisation, High Resolution mode, HLG photo mode and plenty more, not to mention 4K video at 60p. The autofocus benefits from new Advanced AI Technology, which allows the S1R to better keep track of human and animal subjects, even when they turn to face away from the camera.
£200 Trade-in bonus
Panasonic Lumix S1R Digital Camera Body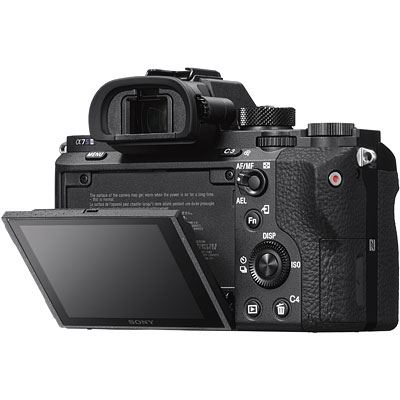 The low-light expert in the Sony stable, the A7S II may boast a comparatively smaller resolution of 12MP, but that's a deliberate choice to allow greater light-gathering power. Shooting 4K 4:2:0 8-bit video with no pixel binning, the A7S II is a seriously tempting choice for filmmakers, and its ability to shoot Full HD video at the super-slow-motion frame rate of 120fps at 100Mbps sweetens the deal. That top ISO ceiling of 409,600 is what gives the camera its incredible low-light power, while the internal 5-axis image stabilisation system makes for blur-free images and smoother footage. The A7S II is a stunning technical achievement, and whether you're shooting stills or movies, you'll find it warrants a second look.
new low price
Sony Alpha A7S Mark II Digital Camera Body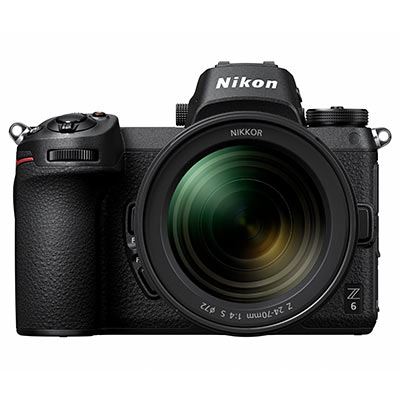 Heralding the beginning of a new era for the Nikon, the Z 6 is a full-frame mirrorless camera toting a brand new lens mount – the Nikon Z mount. Fear not though if you've already built up a collection of F-mount lenses, because there's already an FTZ adapter designed to allow you to use your existing collection with this new camera. The 24.5MP sensor is a back-illuminated CMOS model that provides impressive low-light performance, and the camera provides the capacity to shoot 4K 30p video, with the option to output 10-bit 4:2:2 via HDMI. The hybrid autofocus system covers approximately 90% of the frame, the focal-plane phase-detection AF system is built into the sensor, and the Z 6 even offers the capability of capturing photos while shooting video. A tremendously exciting camera that represents great things for the future of full-frame mirrorless.
Nikon Z 6 Digital Camera Body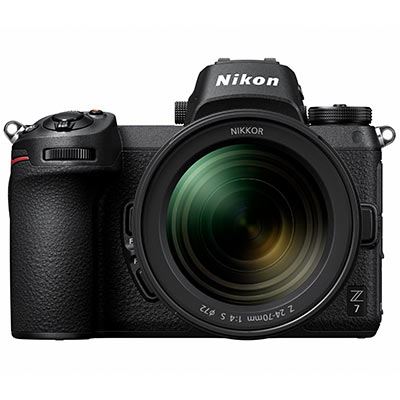 If you love the sound of the Z 6 but want to push things even further, then you'll definitely want to consider the Z 7 and its back-illuminated FX-format CMOS sensor with 45.7 megapixels of resolution. This is the ideal tool to take advantage of the large-diameter Z-mount lenses with their impressive resolving power, and you also get all of the other advantages from the Z 6 such as 4K video, timelapse functionality in 4K UHD, 5-axis in-body stabilisation (with up to five stops of compensation when used with a Nikon VR lens), and a high-resolution electronic viewfinder covering 100% of the frame.
Nikon Z 7 Digital Camera Body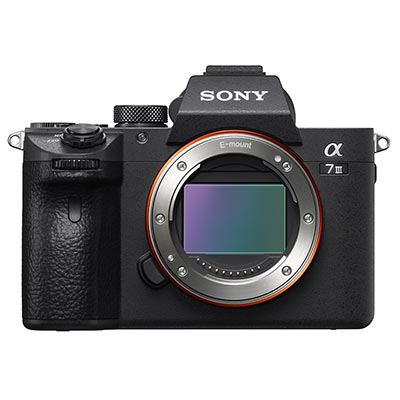 The Sony A7 III is a remarkably elegant balancing act. It liberally borrows features from the more specialised and expensive members of the Alpha stable, most notably the A7R III and the A9, and puts them together to make for a model that feels complete and satisfying to use, with a more friendly price tag as the kicker. The overhauled 24.2MP sensor is fully back-illuminated, and the ISO ceiling of 204,800 is nothing to sneeze at. There's that 5-axis in-body stabilisation too, a touchscreen LCD monitor and 4K video capture using the full width of the sensor.
Finance available
Save £170, RRP £1999
Sony A7 III Digital Camera Body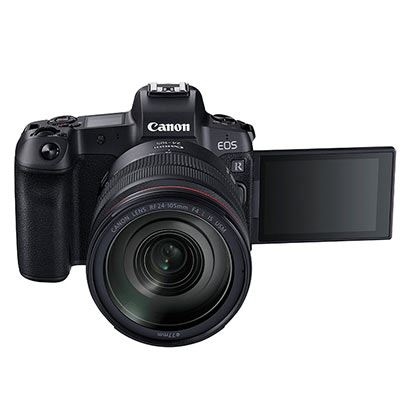 Like Nikon and Panasonic, Canon made its jump into the full-frame mirrorless market in 2018, serving up a pair of cameras with a brand new lens mount, in this case the RF mount. The EOS R is packed with fantastic camera tech, not least of which is the 30.3MP full-frame sensor at its heart. It offers dual pixel phase-detection AF, 14-bit RAW capture, video capture in 4K at 30p and plenty more besides. There's also a pleasing degree of intuitive customisation in the EOS R, with the touch-control Multi-Function bar on its rear that users can assign with their preferred settings. Don't worry if you're deep into EF and/or EF-S lenses as well, as the camera can be bought with a EF-EOS R mount adapter that'll let you play with all your existing glass on this new piece of kit.
Canon EOS R Digital Camera with EF Adapter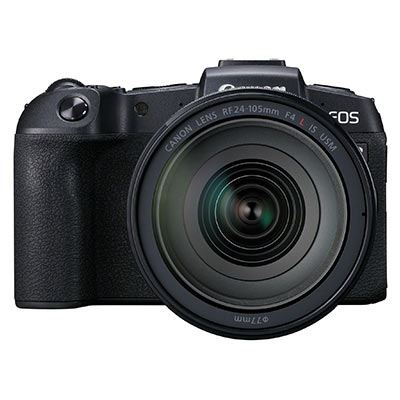 The EOS RP is a slightly slimmed-down version of the EOS R, available at a more affordable price point. Its resolution is a still-impressive 26.2MP, and it still offers an abundance of useful features such as a maximum ISO of 40,000, 14-bit RAW capture, Dual Sensing Image Stabilisation and more. Canon's DLO (Digital Lens Optimizer) corrects optical aberrations and compensates in-camera for the loss of resolution incurred by the low-pass filter, meaning you get cleaner and sharper images with no loss in quality, while still maintaining manageable file sizes. All this functionality comes in a body that weighs just 485g, making the EOS RP a superb option for travel photography.
Save up to £215 on a lens
Canon EOS RP Body with EF Adapter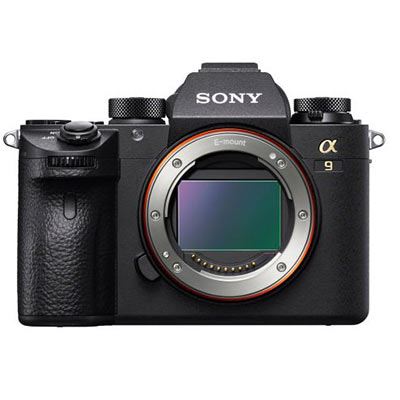 This is the speedster of the Sony Alpha stable. The a9 represents a serious advancement for sports and action photographers, its maximum shooting rate of 20fps complemented by an amazingly fast and accurate autofocus system and an electronic viewfinder that operates with no blackout, meaning you can shoot and shoot those blisteringly fast frames without interruption.
Since the camera's release its autofocus performance has been further improved with firmware updates, making it even better at tracking moving subjects. When you add in features like oversampled 4K video capture and a huge shooting buffer of 241 RAW files, the a9 is a comprehensive package that merits consideration from every serious photographer.
Sony A9 Digital Camera Body
About the Author
Jon Stapley is a professional journalist with a wealth of experience on a number of photography titles including Amateur Photographer, Digital Camera World and What Digital Camera. See more of his writing at jonstapley.tumblr.com
Related articles