Matt Higgs shares his favourite optics for capturing live music, whether at small pub gigs or in giant arenas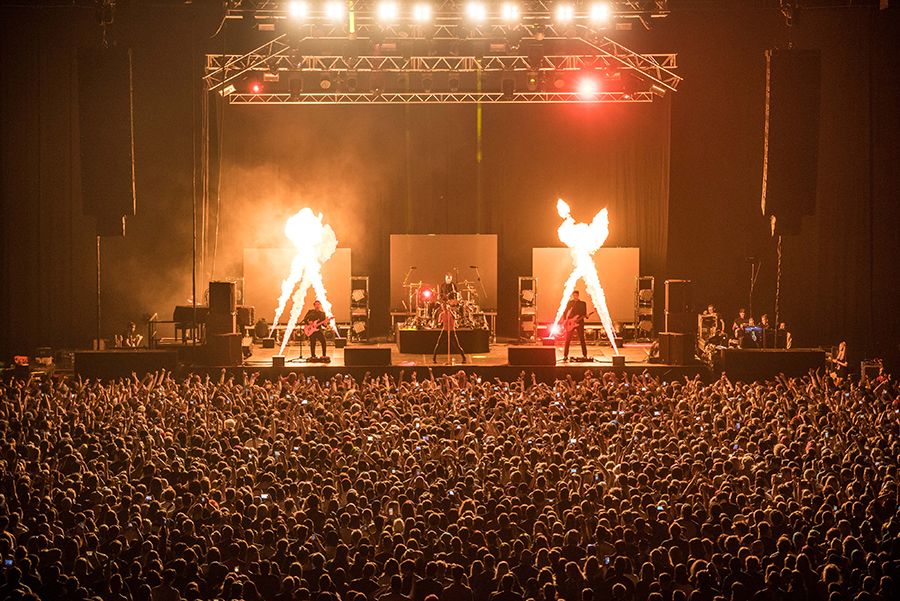 All images by Matt Higgs
Few photographic subjects are as challenging or as rewarding to capture as your favourite musicians on stage. As singers and guitarists dive around dark, smoke-filled spaces, it's a music photographer's job to immortalise the show's energy and atmosphere, usually in just three songs!
A winning lens choice can make all the difference as to what you end up with on your card when you leave the photo pit. Here are my favourite optics for music photography…
When shooting gigs in pubs and smaller clubs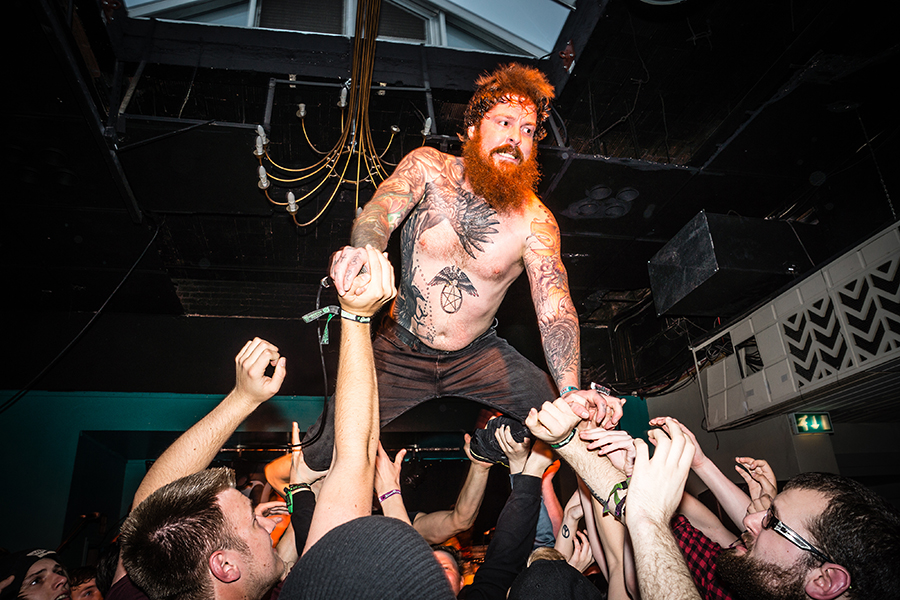 50mm prime lens
These optics are nicknamed "nifty fifties" for a reason: despite being among the most affordable lenses available, they're the ideal choice for those just starting in music photography and looking to move on from a kit lens.
Pretty much every camera brand has a 50mm f/1.8 prime available for under £250, and with their fast apertures, they'll help you to make the most of the available light in every situation. I've lost count as to how many times I've found myself reaching for my nifty fifty in dingy pubs where stages have been illuminated by just a few red backlights.
The shallow depths of field produced by a 50mm lens wide open will mean you'll have to nail your focus when shooting, but at least you'll be able to keep your camera's shutter speed fast enough for sharp shots, and your ISO at a useable level.
If you're feeling a little more flush with cash, a 50mm f/1.4 prime will offer even better light-gathering abilities, albeit with an even shallower depth of field produced. Both these optics also make decent portrait lenses should you be asked to capture any after the show, particularly on crop-sensor devices where their effective full-frame focal length is around 75mms.
I own a Nikon 50mm f/1.8G AF-S and it never leaves my kit bag. I'd recommend for Canon users the Canon EF 50mm f/1.8 STM and for Sony E-Mount shooters the FE 50mm f/1.8.
f/1.8 and f/2 wide-angle zooms
Up until recently, the narrower apertures of zoom lenses meant that many music photographers avoided using them in darker venues unless they were using flash. That has changed somewhat with the release of Sigma's 18-35mm f/1.8 DC HSM A and the 24-35mm f/2 DC HSM A.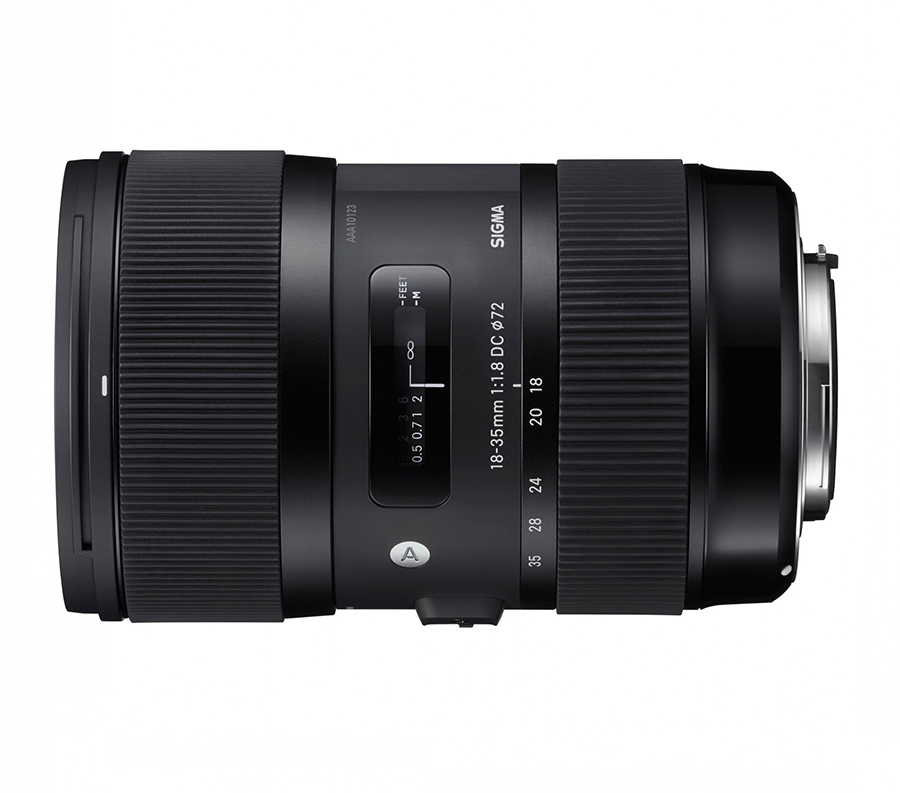 The Sigma 18-35mm f/1.8 DC HSM A
These two zooms – the former designed for APS-C cameras, the latter for full-frame models – offer the kind of constant wide apertures normally associated with primes as well as the luxury of focal length flexibility. Their focal ranges aren't massive, but if you're backed into a corner or jammed between audience members, they'll help you to vary up your compositions for a better mix of shots.
The Sigma 18-35mm f/1.8 DC HSM A is available in Canon, Nikon, Sony, Pentax and Sigma fit here.
The Sigma 24-35mm f/2 DC HSM A is available in Canon, Nikon and Sigma fit here.
24mm, 30mm and 35mm primes
Like their 50mm cousin, these primes offer the bright apertures that are usually essential for coping with low-light shooting situations. While these wider optics tend to be slightly more expensive than nifty fifties, they can help you give an artist room to breathe within the frame, even when you're stood just a few feet in front of them.
I know many music photographers who swear by Sigma's 35mm f/1.4 DC HSM Art, and having tested it at several shows myself I can report that it really is impressively sharp, even when wide open.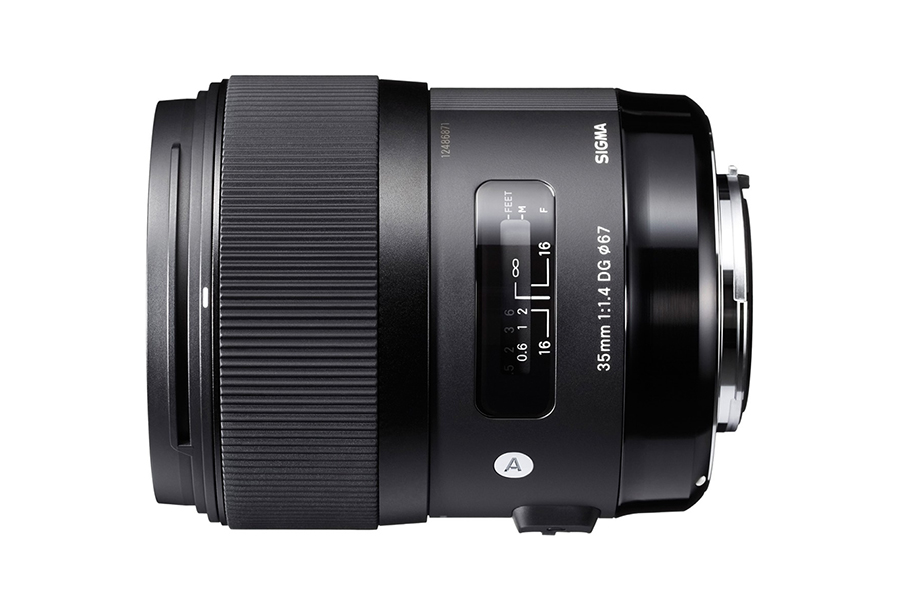 Sigma's 35mm f/1.4 DC HSM Art
It's available in Canon, Nikon, Pentax, Sony A and Sigma mounts here.
For shows at dedicated music venues
24-70mm f/2.8 mid-range zoom
Larger dedicated music venues like the O2 Academies found across the UK tend to have far better stage lighting setups than your local pub, with a good technician behind their desk. Getting well-lit images tends therefore to be much easier.
With more light available, you can start to consider using zooms a bit more, although you'll still want to try and select lenses with a maximum aperture of f/2.8. The one that tends to stay attached to my camera is a 24-70mm f/2.8, which allows me to quickly switch between wide scene-setting shots of almost the entire stage, to tighter portraits of individual people.
In my kitbag is Nikon's 24-70mm f/2.8G AF-S ED, while many of my Canon-shooting peers use the Canon 24-70mm f/2.8L II USM. For those with a Sony, the FE 24-70mm f/2.8G Master lens is very highly regarded across the industry. Of course, there are also third-party 24-70mm options from Tamron, Tokina and Sigma to consider, many of which come under the £1000 mark.
Ultra-wide angle zooms
If you want to capture the scale and spectacle of a show, then sometimes you've got to go as wide as possible. This is where ultra-wide zooms come in. While these lenses don't let in as much light as a prime, the focal flexibility they offer is highly useful should a band member suddenly loom towards you or dive into the crowd.
Of course, like with the mid-range zooms, you'll want to try and choose one with a maximum aperture larger than f/2.8 make the most of the light available at all times.
Some of the most popular first-party choices are Nikon's 14-24mm f/2.8G ED, Canon's EF 16-35mm f/2.8L III USM and Sony's FE 16-35mm f/2.8G Master Lens.
When covering arena concerts and festivals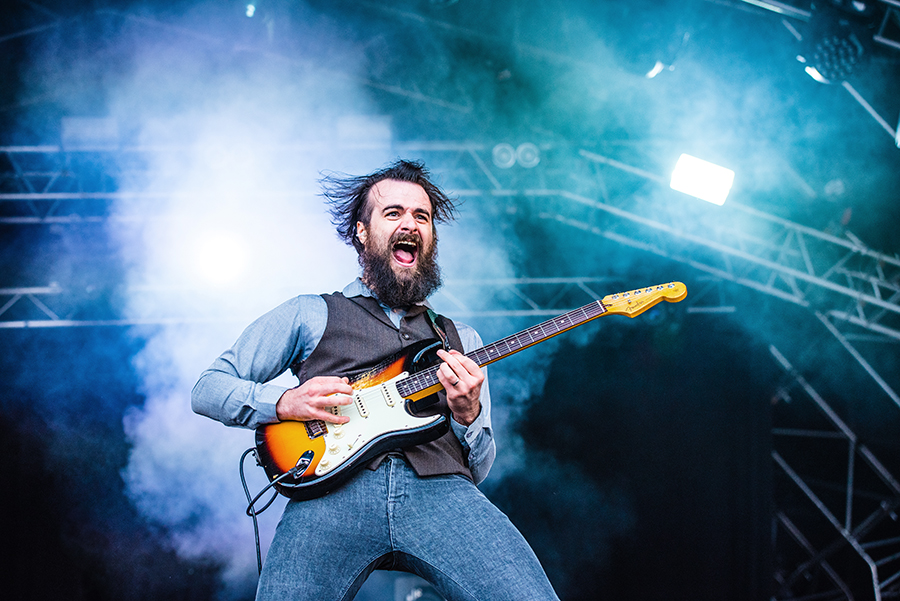 70-200mm f/2.8 telephoto zooms
It's not unusual for larger festivals and arenas to have stages that are between five and ten feet tall, and if you don't want every one of your images to be looking up band members' nostrils, you're going to need a lens with some reach to allow you to step back for a more flattering perspective.
This is where telephoto zooms earn their worth. A 70-200mm f/2.8 will pair with a 24-70mm f/2.8 zoom nicely, taking over at events where 70mm just doesn't cut it. While the sun hitting outdoor festival stages and the spotlights illuminating superstars in arenas can mean that sometimes f/2.8 is brighter than you'll need, neither of these things are guaranteed, and as the hour grows later outside, you'll be grateful for the ability to stop down when required.
I'm currently covering events like Leeds and Download with the Nikon 70-200mm AF-S Nikkor f2.8G ED VR II Lens. Canon has a similar optic in the form of the EF 70-200mm f/2.8L IS II USM, and Sony offers the FE 70-200mm f/2.8G Master.
Once more, there are lots of competitively priced third party options from both Sigma and Tamron, providing the same range and constant aperture. You can find them here.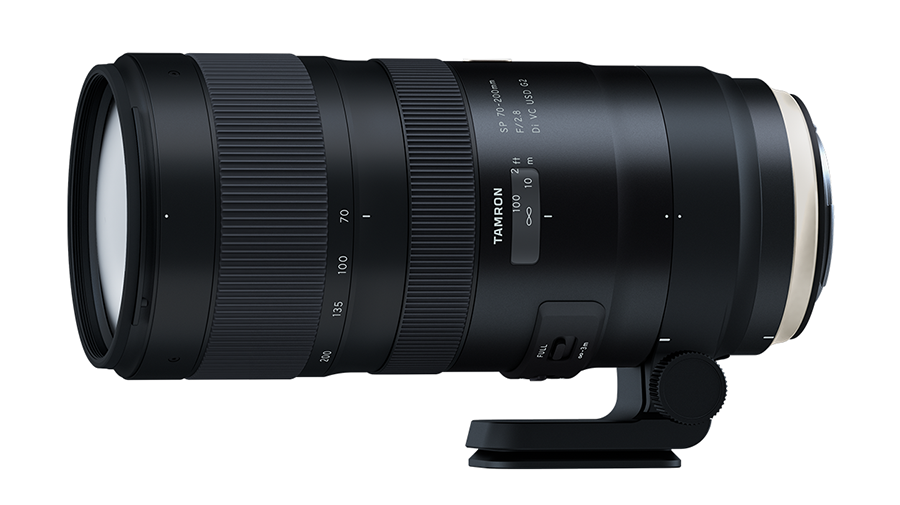 Tamron's 70-200 f/2.8
Things to consider when selecting a lens for music photography
Image stabilisation has limited value. Unlike in most low-light shooting situations, image stabilisation offers only limited benefits when shooting live music. This is because most subjects will be moving quickly, and to ensure sharp shots you're already going to be shooting at shutter speeds that minimise the risk of camera-shake. It's a nice feature to have on a lens, but if you're specialising in this genre, it probably won't be a deal-breaker.
Full-frame lenses can make better investments. Full-frame cameras tend to perform better than those with APS-C sensors in low light, and if you dedicate yourself to music photography, you'll likely end up buying one. With this in mind, buying full-frame compatible lenses from the start, even if you're currently shooting with a crop-sensor device, can work out to be the better investment in the long-run.
If in doubt, go wide. Not only does a wider image give you the option to crop in later if required, but it helps to maintain the context an artist is in by showing the scene around them.
Consider used optics too I've had my lenses covered in all sorts of things shooting live music – beer, sweat, dust and mud probably being the most common substances – and have regularly had them bashed by crowd surfers, fellow photographers and security in busy photo pits. With that in mind, used optics can make an excellent buy. Who cares if a lens has got a few scuffs? You'll likely end up adding to them anyway. You can sometimes save hundreds by avoiding opting for new, and picking up a great condition used lens that may only just be less than cosmetically perfect. You can check out Wex's full range of used lenses here.
About the Author
Matt Higgs has worked for Practical Photography and Digital Photo magazines, and his live music images have been featured in numerous respected music publications including Rock Sound, Guitarist, Guitar Techniques and Akustik Gitarre. www.matthiggsphotography.co.uk.
Related articles